What You Need to Know:
It's been a long time coming but that age old question of WHEN'S MAHVEL?! is now answered, as Capcom has released MARVEL VS. CAPCOM: INFINITE for the PlayStation 4, Xbox One, and Windows PC across North America and Europe.
MARVEL VS. CAPCOM: INFINITE features a thrilling cinematic experience that puts players at the center of a fierce battle as heroes from both universes come together in an attempt to stop Ultron Sigma, the combined form of the robotic villains Ultron and Sigma, from infecting all biological life on the newly-merged Marvel and Capcom worlds. In addition to the cinematic story experience, players can hone their skills in a variety of accessible single player modes, including Training, Mission, and Arcade modes. Robust online modes and content including ranked and casual matches, global leaderboards, and online lobbies with spectator mode deepen the overall experience.
All of the action in MARVEL VS. CAPCOM: INFINITE takes place in new but familiar settings, as famous locations from the Marvel and Capcom universes fuse together as part of Ultron Sigma's nefarious plot. Imagined and created through a shared vision between the two companies, the game features free-form 2v2 team battles and the ability to harness the power of one of six game-changing Infinity Stones, further deepening the customized gameplay by allowing players to equip and unleash elemental in-game powers during battle.
The standard edition of MARVEL VS. CAPCOM: INFINITE is available physically and digitally on PlayStation 4 and Xbox One, and as a digital download on Windows PC for $59.99 MSRP. The $89.99 MSRP Deluxe Edition includes the main game along with a 2017 Character Pass, which contains access to six additional post-launch characters that include Sigma, Black Panther, Monster Hunter, Venom, Winter Soldier and Black Widow. For European pricing, please check local retailers.
Source: Official Press Release
Screenshots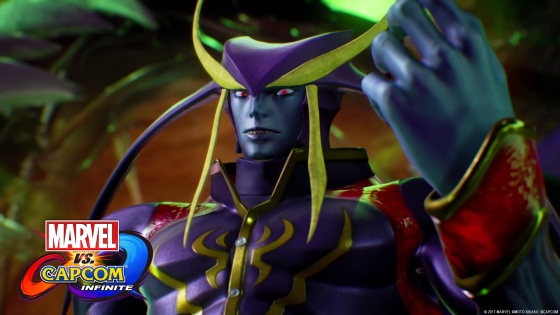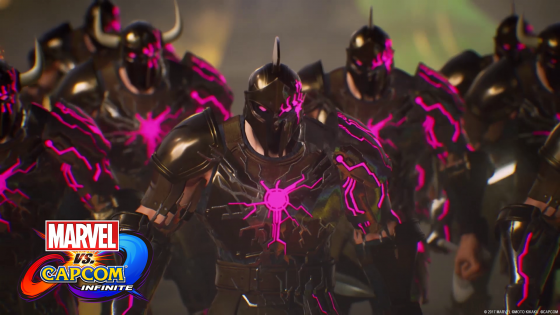 Official Trailer
Marvel vs. Capcom: Infinite - Launch Trailer

---
My man Zero is back in action! Let's go!!
Ultron looks freakin awesome!
---