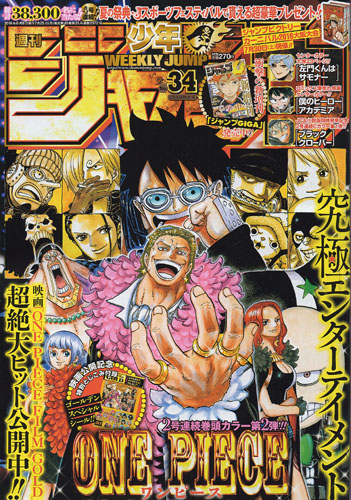 Nowadays, there is much more exposure regarding manga and anime than ever before. You have YouTube videos deconstructing everything that happens in a certain anime, episode by episode. You also have online communities dedicated to discussing their most popular anime and even following the release dates of the newest chapter for the most popular manga. Not to mention the variety of ways you can read manga or watch anime: phones, TV, laptops, etc. However, despite the modern ways fans consume anime and manga and how they are exposed to new ones, many fans still continue to read what gave them the first exposure to manga in the first place: Shounen Jump. The publication must be doing something right, having adapted to the zeitgeist multiple times throughout its run and still remaining relevant almost half a century since its inception. But how exactly did Shounen Jump get its start, and how did it become what it is today?
The Launch
Shounen Jump, was the first manga publication started by the publishing company Shueisha on July 2, 1968. At the time of its release, Shounen Jump was one of multiple Jump-style magazines in circulation, as it was competing against other publications such as Weekly Shounen Magazine and Weekly Shounen Sunday, both of which had proven to already be successful. However, with the majority of the manga being action and comedy stories targeting the young male demographic, the format was changed from being biweekly to weekly in 1969, and Shounen Jump's popularity slowly began to grow. A key manga story that helped establish Weekly Shounen Jump early on during this time period was Shameless School. Released in the very first issue and created by one of the new manga artists hired for the magazine, Go Nagai, Shameless School was a manga that was a bit of a departure from the other action and comedy manga stories due to its taboo nature and subject matter. However, despite not depicting any explicit sexual circumstances, Go Nagai's Shameless School is often credited with being the very first erotic/hentai manga, and it was a smash hit. As a result, it was because of Shameless School's taboo nature, combined with the magazine's solid lineup for a niche market, that allowed Shounen Jump to get off to a successful start.
The Rise
During the 1970's, Shounen Jump continued to grow in popularity, obtaining a circulation of 1 million to 2 million subscribers. The early 70's contained a variety of manga genres ranging from comedy to action to sports that were all decently liked for the time. However, it was around the mid-70's where Shounen Jump began to have multiple popular manga series at the same time. For example, in 1972 Go Nagai wrote another popular manga known as Mazinger Z, a story inspired by Astro Boy focusing on a giant super robot built to take on evil forces. There was also a hardboiled manga series known as Doberman Cop that was launched in 1975, focusing on the exploits of Detective Joji Kano as he takes on serious cases that come across his desk in the Tokyo Police Department.
However, the two biggest manga series released during this time that still have a major impact today were Kochikame in 1976 and Put It All in the Ring in 1977. Kochikame, a comedy focused on the misadventures of middle-aged cop Kankichi Ryotsu, was a series that slowly grew in popularity overtime as both young adolescents in addition to older adult men fell in love with the series. Kochikame finally ended its run in 2016 after 40 years in Shounen Jump, setting the record for most volumes published for a single manga series with 200 and ranking in Shounen Jump's top 5 manga series in terms of volumes sold. Put It All in the Ring, however, had an immediate impact upon its debut. The story of young boxer Ryuuji Takane overcoming both his many opponents in addition to his own personal struggles ended up paving the way for the "Shounen sports template" modern Shounen sports manga follow even now. Put It All in the Ring is widely recognized as Shounen Jump's first major success, having sold 13 million copies since its debut. It would be a sign of things to come as Shounen Jump moved forward.
The Golden Age
Starting in the mid 80's was when Shounen Jump was at the top of its game, with circulation reaching over 6 million. Akira Toriyama would be the man to thank for a lot of that success. Toriyama's first major hit that Shounen Jump published was Dr. Slump, which started in 1980, ended in 1984, and became a runaway hit. Many fans fell in love with Toriyama's puns, parodies, and overall toilet humor mixed in with the story of Arale Norimaki, a young female robot, Senbei Norimaki, an inventor, and Arale's maker, and the wacky residents that live in Penguin Village. The series was so successful that it led to an anime adaptation that Shounen was in charge of and other works consisting of 11 animated films and multiple video games. It would seem that this would be a tough act to follow for Toriyama, yet his next work to be published was Dragon Ball in 1984, which blew the door wide open in terms of success for Shounen Jump. Second only to One Piece in terms of number of volumes sold (in regards to Shounen Jump publications), Dragon Ball continued Toriyama's sense of humor through his depiction of the Chinese story Journey to the West that eventually turned into all sorts of adventures for Son Goku and his friends.
Dragon Ball would end its run in 1995, more or less marking when the Golden Age of Shounen Jump would end. There would be two more manga series, however, that would contribute to Shounen Jump's Golden Age era: Jojo's Bizarre Adventure and Slam Dunk. Jojo's Bizarre Adventure started in 1987 and was another Shounen Jump manga series that would last for quite some time, as its run lasted almost 20 years before being transferred to Ultra Jump in 2005. Focusing on a different member of the Joestar family that realizes they must use their unique powers to defeat a powerful enemy, Jojo's Bizarre Adventure focuses on 6 different adventures, with parts 7 and 8 taking place in a different continuity. Slam Dunk, which started in 1990, struck a chord in Japan as it helped to popularize basketball an incredible amount with its focus on the Shouhoku High School basketball team, particularly former delinquent Hanamichi Sakuragi. With over 120 million copies sold, Slam Dunk ranks among the best-selling manga of all time, and with the end of its run occurring in 1996, the Golden Age for Shounen Jump would come to a close.
The Expansion
As the 90's came to a close and the Internet began to take off, there became more and more ways to consume manga as opposed to just getting a subscription to Weekly Shounen Jump. However, there were still plenty of manga series being published in Shounen Jump that helped it continue to be successful, and with anime having recently become more mainstream in the West at this time, the anime adaptations helped keep Shounen Jump relevant for those that wanted to be as close to the source material as possible. Ruroni Kenshi, a story about a wandering samurai who after becoming a feared warrior vows never to kill again, had one of the more successful anime adaptations; its accurate depiction of life during that time period in addition to its fight scenes marked a wide interest in the manga despite forging ahead while the manga was still being written (as most anime series tend to do). Yu Yu Hakusho, created by Yoshihiro Togashi, focused on a high school delinquent that was given a second chance at life as a "Spirit Detective", and had a successful anime adaptation reminiscent of the popular Dragon Ball Z. However, it was in 1997 that Shounen Jump's most successful manga series was launched by Eiichiro Oda: One Piece. Monkey D Luffy and his dream of becoming King of the Pirates have resulted in the bestselling manga series of all time, and with the story still ongoing, Shounen Jump will still be going strong for quite some time as it has reached a massive audience both at home and abroad, helping to make anime even more mainstream.
The Big 3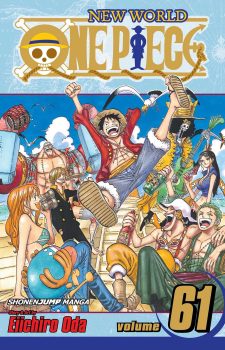 Circulation continued to drop for Shounen Jump as multiple avenues through the Internet became apparent in the 2000's in addition to more and more publishing models rising up. However, with Shounen Jump having been well established at this point as the go-to source for new manga in addition to having successful anime adaptations of Shounen Jump manga in both Japan and the west, there was still plenty of interest in the manga being published. You had sports manga such as The Prince of Tennis and Eyeshield 21, the psychological thriller Death Note, the action packed Hunter x Hunter, and comedies such as Gintama. However, it was two manga that got their start around the turn of the century that would go on to form the Big 3 alongside One Piece: Bleach and Naruto.
Bleach, written and illustrated by Tite Kubo, focuses on Ichigo Kurosaki, a teenage boy who suddenly finds himself with the powers of a Soul Reaper, or the ability to fight demons in order to protect humans as well as guide their souls to the afterlife. Despite the controversial way Bleach ended its run in 2016, many of the fights that take place in the series up to that point were popular enough to warrant Bleach an impressive media franchise consisting of video games, 4 movies, and even 10 rock musicals. Not to mention the over 90 million copies sold in Japan. Naruto also had similar success. Started in 1999 and written and illustrated by Masashi Kishimoto, Naruto focuses on the title character as he learns the way of the ninja in order to become Hokage, or the leader of his village, so that everyone will finally respect him. The 3rd best-selling manga series, Naruto finally ended its run in 2014 and includes 11 movies, numerous video games, and even a trading card game. While Shounen Jump's circulation during this time wasn't as high as it was during its Golden Age, it's safe to say that it still had plenty of success and them some during the era of the Big 3.
---
The Future
Although circulation has dropped down to just barely over 2 million, Shounen Jump still has a solid lineup of manga being published as well as various ways to remain relevant. One of those ways is to hold contests for artists to submit short stories, or "one shots", to the magazine, possibly leading to the work being picked up if popular enough. This was how One Piece, the most popular manga of all time, was started. Other ways of remaining relevant include the typical activities magazines have with their readers: submitting fan drawings, questions and answers with the series creators, multiple contests, and so on.
In terms of the lineup, works such as One Piece, Gintama, and Hunter x Hunter are still ongoing and doing well. New works such as Black Clover and My Hero Academia are slowly building up in terms of popularity, and Boruto is looking to capitalize off the success Naruto had. All in all, while it seems unlikely that Shounen Jump will have another Golden Age, it does seem certain that with Shounen Jump being able to meet the needs of their readers and stay relevant in the age of digital media, it will more than likely continue to exist for quite some time. It was certainly never predicted back when Shounen Jump first started that it would have been able to have such an international appeal. However, due to great story telling and unique artwork, Shounen Jump has been able to succeed for a long time, and there's no reason why it won't continue to do so if they continue to follow their formula for success.