Last summer, we introduced you to Otsukai, the proxy shopping platform that gets you in touch with friends in Japan who can get you connected with the rare Japan-only items that anime fans dream of. Well, almost a year later, not only is Otsukai still around, it is bigger and better and continuously growing into its own phenomenon. First off, it's not just for otaku goods. You can literally order anything from Japan now! (Within legal limits, of course). Read on to find out what's new!
What is Otsukai Again?

If you missed our previous article and still don't know about Otsukai, here's a quick run-through.
Otsukai is a free-to-join shopping community specializing in Japanese merchandise. It works by connecting people outside of Japan with "Friends" in Japan who go out and find the items requested—be it a collectible anime figure, a Japanese designer dress, or a crate of flavored Kit-Kats— and ship it out to you!
It's very easy to use; all you need is a description of the item(s) you want, preferably an image, and know how much you're willing to pay for it—and if you get lost, there's always a handy guide in the left side menu. Once you enter this information and post your request, friends will start sending their offers to you! From there, you can choose to go through with a request and pay your friend via PayPal. Once they have the item and ship it, you'll receive a notification and all you have to do is wait for the mailman!
What Can I Request?

What do you get the Otaku who has it all? Non-anime-related Japanese stuff, of course! If it's in Japan, you can request it on Otsukai. Not just anime merchandise, but books, celebrity merch, idol group merch, CDs, cosplay items, Japanese sweets, makeup, art, clothes, you name it!
The only limitations are—obviously—live animals/plants, perishable, and other unshippable/illegal items.
What's New?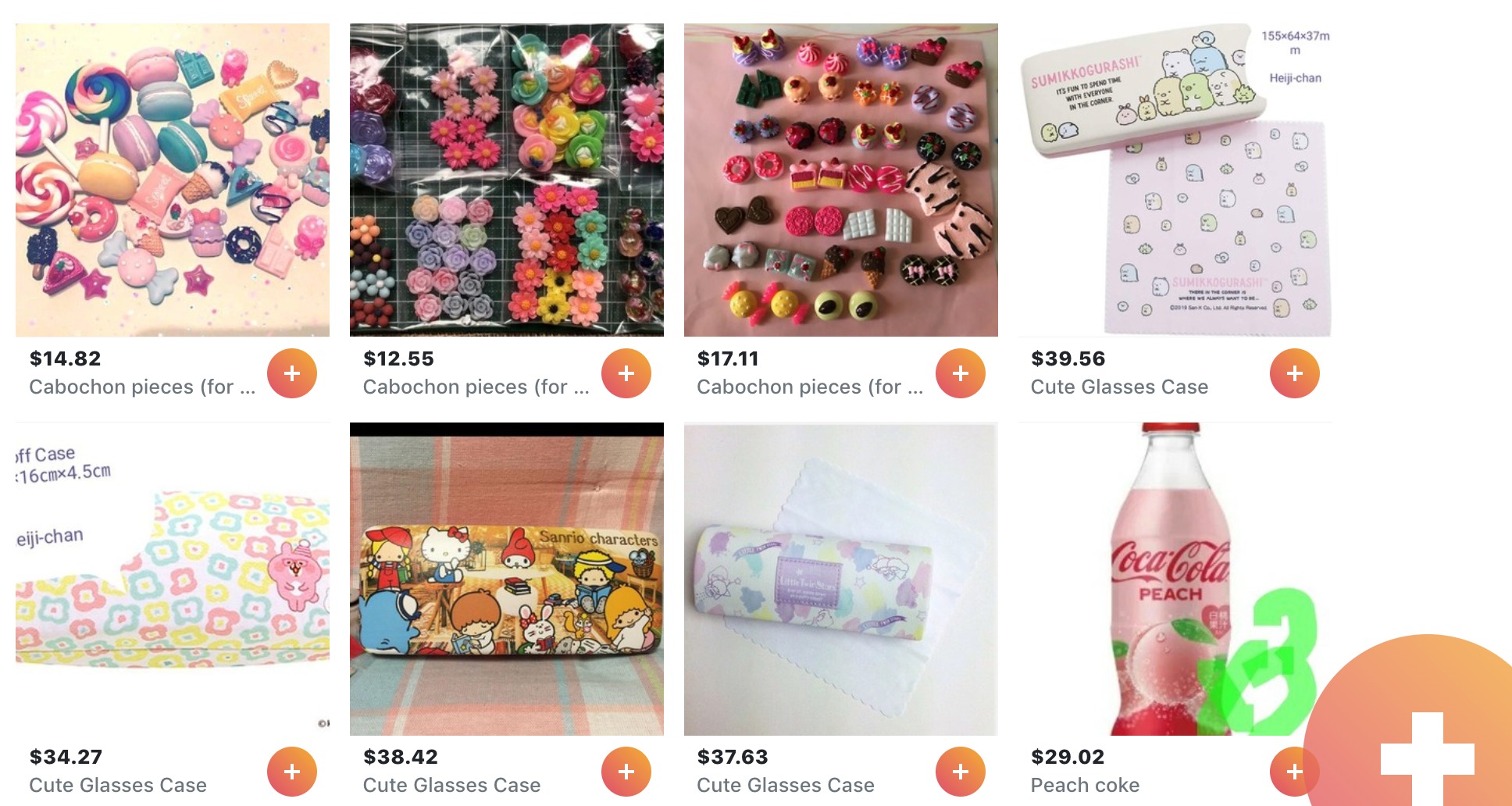 Not everyone knows exactly what they want from Japan. What if you haven't been there in a long time—or ever—and don't know what's in right now? Well, that's where Otsukai's New Offers display on the homepage comes in handy. With so many items being requested and offered, there are plenty of ideas to choose from and items up for grabs, and now, they're all categorized so they're easier to browse through when searching for that Japanese item that has your name all over it! Right now, the categories are Merchandise, Books, CD/DVDs/Blu-Ray, Figures/Model Kits, Stuffed Toys, and Others. As more people request a broader variety of items, we expect to see more categories added like Sweets/Snacks, Make-up/Beauty, Home Goods, etc… And there is now a tag function that also helps search through the offers available and helps friends find requests they can fulfill.
The Order Status page—which you get to after accepting an offer and paying for it— includes all the important details of your order including your address (which you weren't able to see before) and tracking information.
When a friend sends an offer, it always has an expiration date chosen by the person offering. Another update to the New Offers section is that users can now see the days left on the offer, even if they didn't request it. However, for user privacy, the money spent is not shown anymore—so rest assured if that's an issue.
Our Experience

The first time we tried out Otsukai I ordered a super cute Pokemon pencil bag. This time, we wanted to give non-anime things a try so I requested a few different things to see which way I'd go.I love Starbucks cups, especially large ones that fit as much java as possible. And, believe it or not, I never got a Tokyo-exclusive mug while I lived there! So I placed a request for a "Japan-exclusive Starbucks Coffee Mug" from Tokyo, Sapporo/Hokkaido, Okinawa, Kyoto, Osaka, or Mt Fuji—preferably a big one. Within 24 hours, I had a few offers, but none of the designs were my cup of tea (pun definitely intended) so I waited a little longer...
In the meantime, Japan has some wonderful beauty products and I ran into a raw soap in a jar online that intrigued me so I put in a request for it. The weekend came and went and I was busy and my offers all expired (most were only 3 days) but I really had my heart set on a mug and I didn't love any of the offerings, and one I did like was way over my budget. So I edited my request and added a "$40 USD Max" note at the end and then I got some more offers!
I secured my cup and so I decided against the jar of soap—I really wanted that mug. I live in a desert town that can get very dusty and windy and allergies are not fun so I've been wanting something cute/cool/fun to wear to avoid breathing sand, so I requested some cute, reusable face masks! Offers came in right away and—I think—I accepted an offer for a pack of 5 with different cute cartoonish mouths on them. Both items happened to be offered by the same person so they both shipped at the same time. About five days after accepting the offers and paying Mitsubachi (my Friend in Japan), I got an email notification that my items had left Japan!
Ten days after that, the mailman knocks on my door and wouldn't you know it, it's my Japan stuff! Within about 2 weeks I had my awesome Japan-only Starbucks cup—which came in its original box and everything—and not five but six cute masks!! And it wasn't just some items in a box either. The first thing I noticed when I opened the package was a cute little thank you note and a mini Kit-Kat taped to the masks' packaging. I love the unique flavors of Kit-Kat! This one was Uji Houjicha—a regional green tea from Uji in Kyoto—and it was delicious! And their note was lovely. Mitsubachi really went the extra mile.
---
Final Thoughts
What can we say besides Otsukai has nailed it. The platform is more streamlined, the idea is genius, and the friends in Japan seem to be some of the nicest people on Earth. If there is absolutely anything you want from Japan, we at Honey's recommend you check out Otsukai and give it a try! And if you don't have anything in particular in mind, you can always shop around in the New Offers section and request something that catches your eye!
Just for fun, if you could request absolutely anything from Japan with no limits, what would it be? Looking forward to your comments! Now let me go start an Otsukai shopping list…
Nya~!
---