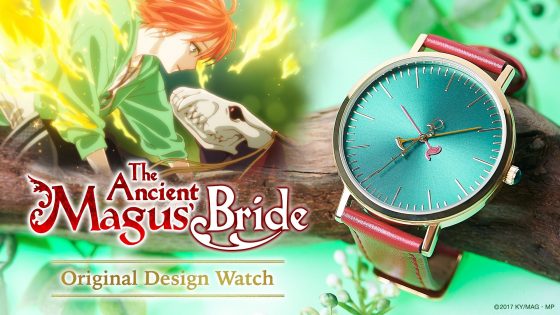 What You Need to Know: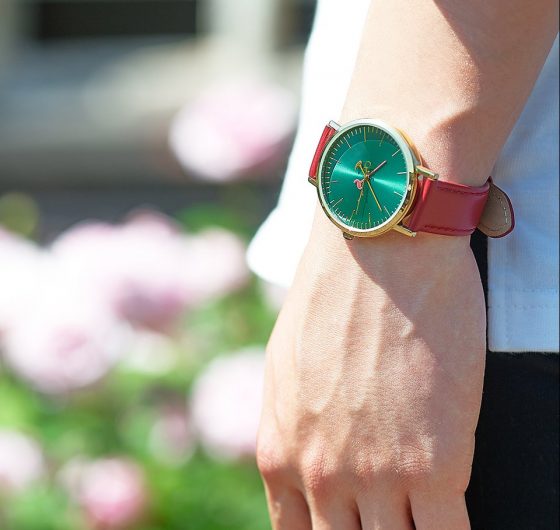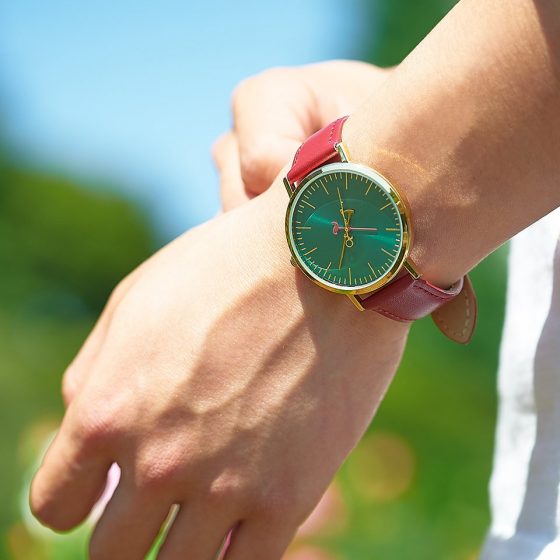 It seems that the exclusive pre-orders just continue to flow out from Tokyo Otaku Mode, as they now have announced yet another one for fans to take advantage of. Those who follow The Ancient Magus' Bride will love this one as the team have announced a special watch that was created in collaboration with the popular anime series.
This watch is designed to express the world of the story through its motifs. The minute and hour hands are designed after the staffs used by Chise and Elias, the main characters, while the leather belt is red to match Chise's hair and the watch face a deep green to match her eyes.
The staffs are very important items in The Ancient Magus' Bride. This watch is designed so that you can incorporate the characters' motifs into your everyday life. It was made to be an item treasured by fans that can fit into any situation. On the back of the watch is an engraving of Chise's necklace surrounded by a pattern that was made to fit the series. The watch stem is designed after Elias's bolo tie, so every bit of this watch is decorated with items from the series.

Addiontally, The watch comes in a black leathercraft box with the anime's logo stamped in gold on the inside. Those who pre-order on the TOM website will receive a microfiber multi-use cloth that has an illustration of Chise and Elias on it. It's a chic cloth made to match the stylishness of the watch. The cloth is a special item that can only be obtained by pre-ordering through TOM. Those looking to grab hold of this exclusive item can participate in the giveaway by heading to the official website, and pre-order from there. Details can be found below pertaining to pricing as well as shipment info.
Source: Official Press Release
Product Details
The Ancient Magus' Bride Original Watch
Price: 12,800 yen (excl. tax and shipping)
Movement: made in Japan
Battery type: SR626SW
Quartz Watch
Materials
Watch
[Case] Alloy
[Band] Leather
[Back] Stainless steel
[Watch stem] Epoxy resin
[Package] Artificial leather
[Crystal] Glass
Other Information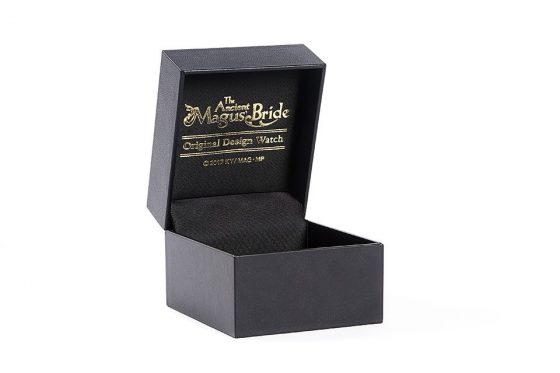 Package
[Inner box] Papercraft leather
[Outer box] Papercraft
Microfiber Multi-use Cloth
[Cloth] Polyester
Weight
[Watch] 33g
[Inner box] 134g
[Outer box] 53g
Size
Watch:
Case width (excluding watch stem): 3.9cm
Case thickness: 0.8cm
Band width: 1.8cm
Band length: 24cm
Inner box: 8cm x 9cm x 7cm
Outer box: 9cm x 10cm x 8cm
Cloth: 15cm x 9cm
Pre-Order Period
10:00 AM on July 5, 2018 - 11:59 PM on August 19, 2018 (JST)
Estimated Shipping Date: October 2018
---
Such a stunning looking watch! I'm totally pre-ordering this!
I'm in love with this! It even uses the same color scheme from the series!
---