What You Need to Know:
All of you Attack on Titan fans out there may want to take a look at this one, as the wonderful folks at Tokyo Otaku Mode have collaborated with Attack on Titan to bring you some awesome accessories! The Attack on Titan Vertical Maneuvering Equipment 4-Way Bag is a sweet looking item that you can use to carry all of your AOT swag like mangas and such. Pre-orders for the bag begin November 7 11:00 AM JST and will plan to ship around February 2018.
Another hot item is the Attack on Titan Desktop Flip Calendar: "I've Always Been Talkative" Levi Ver. which will also be available for pre-order via the official product page as of November 7th.
Be sure not to miss out on this opportunity to grab some awesome swag and look cool in your AOT gear!
Source: Official Press Release
Bag Screenshots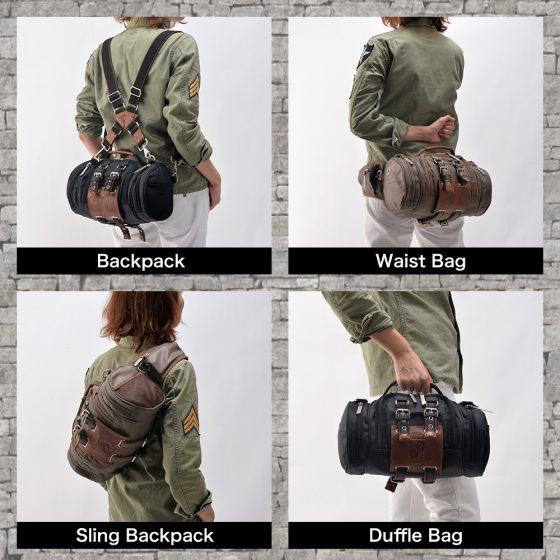 Calendar Screenshots
---
Please! PLEASE let me have this NOW! Just tell me the price and I'll pay ASAP!!
I'm in love with that bag sooo bad! I'm waiting with my finger on the buy now button once the site launches!!
---