Despite being a newcomer in the anime industry, WHITE FOX has managed to make quite a name for itself since it's founding in 2007. It's modest back catalogue features several strong entries, some of which have been hailed as anime classics.
WHITE FOX grew out of OLM., Inc., an animation studio probably best known for giving us the Pokémon anime adaption. In fact, WHITE FOX has also been primarily occupied with adaption during it's brief existence, and all of the eleven anime produced by the company are adapted from manga, video games or light novels, with no original anime released so far.
The studio has gained a reputation for making solid series, which probably reflect a decision to opt for quality over quantity, and have also been noted for good animators and use of Sakuga (moments where no corners are cut and every single frame is animated).
In terms of financial success they've had a few box-office bombs, namely Katanagatari and Akame ga Kill, but nearly all of their series has been well-received by critics and fans alike. The themes of their anime ranges from comedy to adventure to sci-fi – they even produced a short video for the Japanese Space Agency.
Though not as well known as other studios, you're definitely familiar with some of the names on this list: let's take a look at the top anime by WHITE FOX!
10. Tsukimonogatari

Episodes: 4
Aired: Dec 2014
The anime follows Koyomi who has always bee avoiding reality, until one day, has no choice but to face the facts of life.The months go bye, college exams are fast approaching and on top of that, her body begins to change that cannot be overlooked. This begins the story of one girls youth as an oddity is taking place in the modern world!
The fact that a company like Shaft, whose trademark is crisp-clear, stunning visuals, is willing to let White Fox handle the second key animation on one of it's most beloved franchises, says a lot about WHITE FOX's standing in the anime community.
Tsukimonogatari is the fourth installment in the much-beloved Monogatari franchise directed by Shinbou Akiyuki, and is one of many examples showcasing WHITE FOX's second key animation skills (another being the same series previous entry, Bakemonogatari).
---
9. Ookami Kodomo no Ame to Yuki (Wolf Children: Ame & Yuki)

Episodes: 1 (movie)
Aired: Jun 2012
Even though WHITE FOX probably played a minor role in this 2012 production, it was responsible for in-between animation alongside major studios such as MADHOUSE, with Studio Chizu, GAINAX and Toei Animation doing the main animation production.
A story about a student that falls in love with a 'wolf man', and birth two half breed children with the female student having to struggle to take care of the kids after the wolf man dies one day. Wolf Children was met with almost universal critical acclaim, and although you might not be able to spot any traces of WHITE FOX's involvement, it is another good example of how the studio is involved in big productions, in which it might come to play the main role in the future.
---
8. Tears to Tiara

Episodes: 26
Aired: Apr 2009 - Sep 2009
This is anime takes place in a world that resembles the middle-ages, where a girl is scheduled to be sacrificed to appease the demon lord of the land, Arawn. The girls brother makes an attempt to rescue her, Arawn resurrects and frees the girl from the people holding her captive, solely on the fact that they resurrected him, which he despises. Now, Arawn admires the girl and the soon find their way taking part in an adventure group with Arawn as the leader.
Tears to Tiara was WHITE FOX's first anime production, released two years after the founding of the company, and was also the first collaboration between WHITE FOX and director Kobayashi Tomoki, who would later become closely associated with the studio.
Based on a Windows adult tactical role-playing game from 2005, the series features a Middle-ages fantasy setting and a soundtrack by renowned composer Hattori Takayuki. It was generally well-received, and marked the start of WHITE FOX's so far short career.
---
7. SoniAni: Super Sonico The Animation

Episodes: 12
Aired: Jan 2014 - Mar 2014
Sonico is a girl who wakes up every morning to huge ideas and a bright future for herself, until she realizes the reality she is in and is then focus what is in front her for the day. Which is a good since she stay positive and works hard to stay in the game of her very busy life. Although, when she begins to be over worked, things tend to get out of hand, but her friends are there to save the day with lsome positive vibes!
Super Sonico was originally created as a mascot for a music festival sponsored by the visual computer software company Nitroplus, who also developed the Steins;Gate visual novel. Characterized by her curvaceous body and pink hair, the eighteen-year old unsurprisingly plays guitar in her own band, First Astronomical Velocity, as well as appearing a gravure idol.
The choice of WHITE FOX (or, alternatively, WHITE FOX's choice) to direct the anime adaption of the light-hearted SoniAni franchise surprised some, as the studio had mostly been associated with 'deeper' and 'cleverer' anime like Katanagatari and Steins;Gate, but it was eventually praised as a faithful depiction of Super Sonico's daily life.
---
6. Akame ga Kill!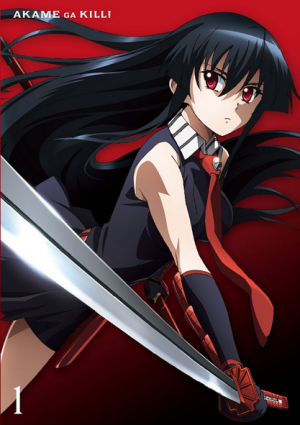 Episodes: 24
Aired: July 2014 to December 2014
Tatsumi has ambitions of succeeding in life in order to provide for his starving village. He and two friends from the village set out to the Capital to do just that. After being separated along the way, Tatsumi finds out the Capital isn't as glorious as people make it to be. He quickly sees the corruption that exists in the city and becomes victim of said corruption.
Not only does he finds out his friends weren't so lucky, they were killed by those who influence corruption. An assassination group seeks atonement for the corrupt and recruit Tatsumi in the process. This begins the adventure of fighting against corruption and avenging those who have suffered.
Even though it was controversial with some fans of the 2010 manga, the anime adaption of Akame ga Kill! was praised for it's high production value, which has become somewhat of a trademark of WHITE FOX animation.
Director Kobayashi Tomoki, who also directed another WHITE FOX anime, Tears to Tiara, puts the tale of a group of assassins fight against the corrupted kingdom they live in to the screen with great precision, giving a brutal portrayal that still manages to shy away from more blatant violence.
---
5. Gochuumon wa Usagi Desu ka?

Episodes: 12
Aired: Apr 2014 - Jun 2014
Cocoa arrives at the Rabbit House cafe one day (yes you guessed it, there are rabbits), to live and meet new people, which includes a tiny girl named Chino, tough girl, Rize, Sci-fi girl, Chiyo, and straight edge girl, Sharo.
Every self-respecting anime studio needs at least one slice-of-life packed with cute, wide-eyed girls with different hair colors, and Gochuumon wa Usagi Desu ka? is WHITE FOX's take on this genre. The story revolves around a group of teenagers working at Rabbit House café, with the characters all named after different kinds of coffee and tea.
It's raison d'etre is fundamentally different from that of most of the other entries on this list, but while it may not break any new ground, it delivered the goods as promised, offering the aforementioned cute girls, a cozy setting and a fair share of innocent comedy.
---
4. Hataraku Maou-sama!

Episodes: 13
Aired: Apr 2013 - Jun 2013
Hataraku Maou-sama! is probably the funniest entry in the WHITE FOX catalogue, with a lighter tone than some of the other anime on this list, perhaps due to the fact that is was written by Masahiro Yokotani, who also worked on Toradora! and Maria†Holic.
The prince of darkness (Satan, that is) suffers a staggering defeat in his own kingdom, prompting him to leave him to leave his dimension and travel to earth, where he and his Demon general Alciel has to adjust to one of the of the most difficult situation: life in modern Tokyo, Japan. The hero that defeated Satan follows him to earth, and under these new circumstances their relationship changes significantly.
---
3. Jormungand

Episodes: 12
Aired: Apr 2012 - Jun 2012
Jormungand follows a ruthless individual who is an arms dealer on a chaotic quest for peace. World peace! Also following a child raised as a soldier in this chaotic world, their lives cross as they journey through the lands together in the underground world of the arms market, the black market. They search for peace as well as those responsible for the death of the child soldiers family.
Jormungand, which shares a few similarities with the Black Lagoon franchise, is about an arms dealer Hekmatyar Koko's paradoxical quest for peace on earth, and child soldier Jonah, who joins her team.
WHITE FOX employed the talented screenwriter Kuroda Yosuke (Please Teacher!, Mobile Suit Gundam 00) to write this action-adventure, resulting in an interesting story that offers both satisfying action as well as thoughts on more serious issues such as the politics of war and peace. WHITE FOX's venture into the action genre proved a successful one, for action anime, look no further.
---
2. Steins;Gate

Episodes: 24
Aired: Apr 2011 - Sep 2011
In a twist somewhat resembling that of 2004's indie sci-fi Primer, a team headed by a self-proclaimed 'mad scientist' named Okabe accidentally discover a time machine that allows them to send text messages to the past, which of course has profound consequences. Oblivious of the consequences of their actions, Rintaro and his friends end up creating modifications of grievous proportions. He must then try to find a way to return as close as possible to the original timeline in order to save his precious lab members.
Originally a visual novel for the Xbox 360, in terms of genre Steins;gate mixes thriller with sci-fi, and also features a significant love-story. It has been noticed for it's exiting story and memorable characters, and is often cited as one of the best thriller anime made. No wonder why Stein;gate remains WHITE FOX's biggest commercial success, and also is also held in high regard by fans.
---
1. Katanagatari

Episodes: 12
Aired: Jan 2010 - Dec 2010
The title, 'Katanagatari', couldn't have better choice for the series.. It translates to 'Sword Story', which is exactly what it's about: an epic adventure to collect 12 legendary swords. The anime revolves around military strategist Togame's quest to avenge her father, for the sake of which she partners up with sword-less swordsman Yasuri Shichika, setting out on a long journey filled with action, comedy, and also a fair share of tragedy.
Katanagatari was adapted from a light novel series written by Nisio Isin, who some might recognize as the author of another superb anime, Bakemonogatari. Director Keitaro Motonaga, who also directed the aforementioned Jormungand, manages to create a beautifully animated adventure with fascinating characters and brilliant pacing – the unusual long episodes reflects the epic ambitions of Katanagatari, which it manages to live up to.
Despite the fact that is was somewhat of a box-office bomb for WHITE FOX, it has later been described as one of the best anime created in recent years. Part period piece and samurai adventure, part love story, Katanagatari is arguably WHITE FOX's finest.
---
Utawarerumono Itsuwari no Kamen
WHITE FOX is still a growing anime studio, and there's surely going to be a lot of high-quality anime coming from them in the future (might we even dare to hope for an original anime?).
A new anime adaption of the fantasy franchise Utawarerumono and a sequel to Gochuumon wa Usagi Desu ka? are both scheduled to be released October this year, and a follow-up to Steins;gate has also been announced, something we all should be looking forward to.