Do you ever feel more attached to an anime's villain than its main heroes? Sure, these characters are horrible people who cause no end of trouble for the protagonists, but there's just something about them that you can't help but love! Well, when it comes to these ten animated a-holes, we're right there with you!
Today, we're taking a closer look at the top 10 anime characters we all love to hate. These people aren't walking annoyances like Excalibur from Soul Eater or pitch-black monsters like Princess Malty from The Rising of the Shield Hero—they're characters who have an uncanny charm about them or are written with such intriguing backstories that their antagonistic qualities only make them more interesting. Let's check them out!
10. Kyubey from Mahou Shoujo Madoka★Magica (Puella Magi Madoka Magica)

Episodes: 12
Aired: January 2011 – April 2011
What would a magical girl show be without a cutesy mascot character to help our young heroes on their journey to restore smiles to the world? But Kyubey isn't your average Sailor Moon cat or Precure fairy companion, as evidenced by his eerie unmoving face. Beneath that blank expression lays a calculating, inhuman mind that thinks nothing of using innocent children to accomplish the greater goal of his species.
We love Kyubey because, technically speaking, he isn't evil. He doesn't bear any ill will toward the girls and only withholds information from them because they didn't ask. His sense of morality is completely divorced from anything resembling human values, so all he's doing is carrying out his mission to prevent the heat death of the universe. We cheer whenever Homura gives him a taste of his own medicine in the form of bullets, but in some strange way, we understand where this monstrous little cat rabbit thing is coming from.
---
9. Goku Black from Dragon Ball Super

Episodes: 131
Aired: July 2015 – March 2018
Goku is such an iconic pure-hearted anime hero that it's a genuine shock to see another character use his appearance and voice to act like a scheming evil warrior. Goku Black's origins are shrouded in mystery, but what's clear is that he destroyed Future Trunks' world (this kid just can't catch a break) and must be stopped at all costs.
However, he's more thoughtful and complex than other world-conquering Dragon Ball villains. Goku Black sees the original Goku as a worthy opponent who deserves to be fought fair and square, and he's fascinated with the Saiyan's unusual powers. He's not the ultimate villain of the series, but we enjoyed the time we had with him.
---
8. Shigeru Okido/Gary Oak from Pokémon

Episodes: 276
Aired: April 1997 – November 2002
Every kid who grew up with the first generation of Pokémon knew that Gary Oak was a Grade A certified toolbag. He was rich, spoiled, arrogant, and never let Ash forget that he was better than him at every single step. We all had bullies like Gary at our schools, so it helped us empathize with Ash and root for him to be the very best, like no one ever was.
Unlike real bullies, though, Gary was endlessly entertaining to watch. He was just so over-the-top! He had a chauffeured convertible driving him around, a squad of cheerleaders to dote on him, wrote taunting notes on road signs for Ash to find, and somehow earned two gym badges that don't even exist in Kanto! But the best thing of all was that we could turn on our own Pokémon games and name him something ingeniously clever like "Buttface" to get the last laugh.
---
7. Isabella from Yakusoku no Neverland (The Promised Neverland)

Episodes: 12
Aired: January 2019 – March 2019
Children grow up relying on adults and believing that they have all the right answers, so what could possibly be scarier than an adult (a parent, especially) who doesn't have their child's best interests at heart? Enter Isabella, the seemingly doting mother figure to the orphans of Grace Field House whose actual aim is to raise the children as meat for high-class demons.
But how could she heartlessly send these kids off to their deaths when she's a human and grew up in the system herself? Isabella justifies her cruelty by denouncing the outside world as unlivable and strives to give each child the best life possible before their time is up, but even that motivation is suspect since she hides her real emotions behind a perpetual sly grin. In the end, her true goals are a puzzle we may never solve...
---
6. Satou Matsuzaka from Happy Sugar Life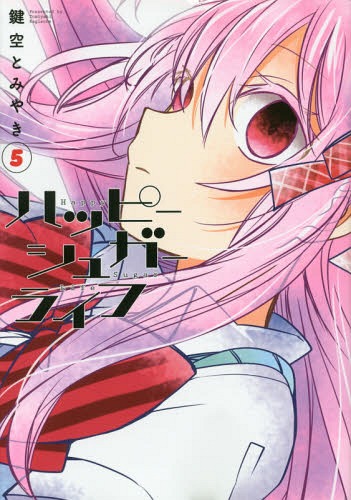 Episodes: 12
Aired: July 2018 – September 2018
Like many teenage girls, Satou Matsuzaka loves cute things and can't help but squeal when she sees an adorable little kid. She wants one for her very own, so she kidnaps a young girl named Shio and traps her in her apartment, cutting off any contact Shio had with the outside world and gaslighting the child into loving and idolizing her like an older sister. Well... that escalated quickly.
Satou looks like the ideal cute anime girl on the outside, but just below the surface, she's an unrepentant psychopath (and possibly a pedophile) who sees nothing wrong with the abuse she inflicts on Shio. Like a domestic true crime documentary, she's a reminder that seemingly normal people could be hiding horrific depravity behind closed doors. And even though we know we shouldn't be fascinated with her, we can't stop watching.
---
5. Akito Sohma from Fruits Basket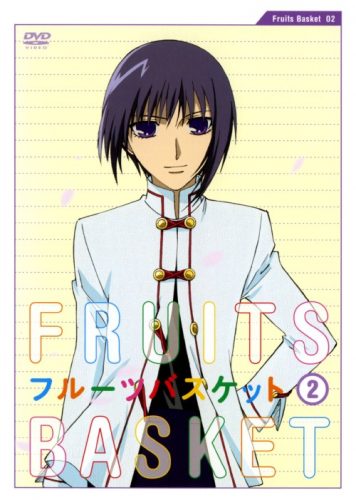 Episodes: 26
Aired: July 2001 – December 2001
The enigmatic head of the Sohma family appears only a few times in the original Fruits Basket anime, but he certainly makes an impact. Akito is the "God" of the Zodiac, which gives him subliminal emotional control over the cursed animal members. Just one lingering look or subtle threat is enough to reduce otherwise confident characters like Yuki to shambles, and even the outsider Tohru is terrified when Akito shows up at her high school unexpectedly.
In the new anime, we'll get to see how Akito ended up this way and what happens when his iron grip on the Sohmas starts to unravel. But even without these revelations (which the original show didn't get to since it ended about 1/3 of the way through the overall story), we still love to hate this unique antagonist who uses mind games and short bursts of violence to keep his family loyal to him at all costs.
---
4. Shion Sonozaki from Higurashi no Naku Koro ni (Higurashi: When They Cry)

Episodes: 26
Aired: April 2006 – September 2006
Speaking of family drama, Shion wouldn't be who she is today without the systemic abuse that the Sonozaki clan put her through ever since the day she and her twin sister Mion were born. Mion was chosen to inherit leadership of the family when she comes of age, and Shion was left to rot in a boarding school for socialites. In arcs where she's not the focal character, she acts as kind and respectful as you might expect from her education. But when she's the villain, all hell breaks loose.
In the Watanagashi-hen arc, Shion's jealousy for her sister overtakes her and she falls into insanity, spurred on by the supernatural influence of Hinamizawa syndrome. Her methods of revenge are so cruel that we struggled to watch at times (although the subpar animation helped dull the shock somewhat), but her motivation is perhaps the most understandable of any of the Hinamizawa syndrome killers. She can swing from supportive older sister to deranged murderer in the blink of an eye, and that's why we can't get enough of her.
---
3. Dio Brando from JoJo no Kimyou na Bouken: Stardust Crusaders 2nd Season (JoJo's Bizarre Adventure: Stardust Crusaders – Battle in Egypt)

Episodes: 24
Aired: January 2015 – June 2015
JoJo's Bizarre Adventure boasts an impressive gallery of villains across its many parts, each with their own unique spin on the role of an antagonist. But we had to go with the British vampire who started this whole crazy rollercoaster in the first place—Dio Brando.
Dio's original goal was to ruin Jonathan's cushy life and steal his family's fortune, but eventually, he abandons any pretense of moral superiority and sets his sights on world domination. He's completely reprehensible for no other reason than that he wants to be, but he's just so good at being a "capital E for Evil" kind of villain that we hold him up as one of the best. And even when he's not the main threat, his influence stretches across time and space to affect every single JoJo part in one way or another.
---
2. Gendo Ikari from Shin Seiki Evangelion (Neon Genesis Evangelion)

Episodes: 26
Aired: October 1995 – March 1996
If Isabella is one of anime's worst moms, then Gendo Ikari is the absolute champion of terrible anime dads. After repeatedly putting an innocent teenage girl in grave danger as an Eva pilot, he forces his estranged son to take her place—as if Shinji is just a disposable commodity he can throw at his problems whenever he wants. And even when Shinji physically and emotionally tears himself apart fighting against the Angels, Gendo never once acknowledges his son.
Similarly to Dio, fans love Gendo because he's so unapologetically self-centered that it borders on the absurd. His grand gestures and incomprehensible plans are highly entertaining to watch, even when he's using his family members and employees as pawns to further his goals. You just keep on being Best Dad, Gendo. We'll always be here to see what you get up to next.
---
1. Envy from Fullmetal Alchemist: Brotherhood

Episodes: 64
Aired: April 2009 – July 2010
Envy is a unique sort of beast. He committed two of the most impactful murders in the series—the innocent child that started the Ishvalan War and the beloved Maes Hughes—while feeling no remorse and hiding behind a face that wasn't his. But he can also be affable and occasionally helpful, even if it's just to save his own skin. And on top of that, he's secretly jealous of humans and their ability to forgive and trust one another through thick and thin.
We love the Envy vs Mustang fight near the end of Brotherhood for its deep exploration of both characters' ideologies and how we're never quite sure which combatant is in the right. Envy is obviously a monster, but Mustang goes so far with his revenge that we almost feel bad for the homunculus as he's burned over and over without the chance to fight back. As morally bankrupt as Envy was, we were sad to see him go.
---
Final Thoughts
From this current anime season, we also love La Squadra Esecuzioni from JoJo's Bizarre Adventure, Lord Daigo from Dororo, and Kirari Momobami from Kakegurui season 2. Every one of these characters is as intriguing as they are hateable, and we wouldn't have it any other way.
What did you think of our list? Who are your favorite love-to-hate characters in anime? Who do you like from the winter 2019 season? Let us know in the comments, and thanks so much for reading!
---
---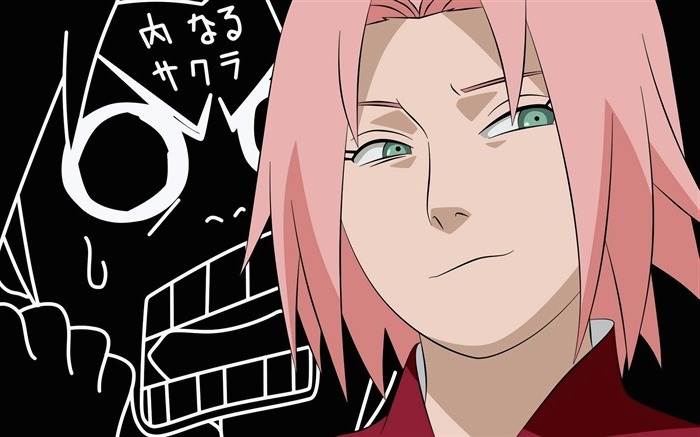 There are so many unique characters in Anime. We have come to elevate some of them to the level of a god. While others, we have associated with pure evil and all that comes with it.
Let's look at some of these characters that we all love to hate and look at those who stand out as the most hated anime characters. I have limited the list to only one character from any anime.
So, here are the choices for the Top 10 Anime Characters We All Love to Hate!
10. Excalibur (Soul Eater)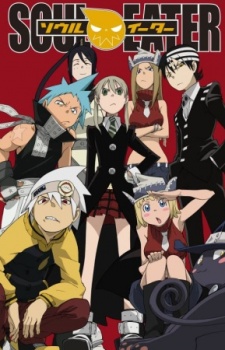 Episodes: 51
Aired: April 2008 – March 2009
Excalibur, the legendary sword of King Arthur, rumored to be one of the most powerful swords of all time. The sword, Excalibur, has made its way into many anime. It was wielded by HolyAngemon in Digimon and was used in Kyoukai Senjou no Horizon.
However, the Excalibur in Soul Eater is one of the most hated characters in the anime, Soul Eater. Excalibur shows up, not as a sword but as a pure white holy sword. One of the most powerful partners a Reaper could have, but no one wields him. The reason is clear once you see him for the first time. He is annoying. I don't know if I can say much more.
---
9. Alois Trancy (Black Butler 2/Kuroshitsuji II)

Episodes: 12
Aired: July 2010 – September 2010
Black Butler shows us a world of the rich and the spoiled. Its main character, Ciel Dhantomhine, is an evil character. Alois Trancy is not only evil, he is also wicked and cruel, but above all else, he is a whiner.
This icy blue-eyed boy is the Earl of Trancy. He signed a contract with Claude Faustus, a Grim Reaper. Once the contract is over, Claude will devour him and his soul. I can't wait for that moment to come.
---
8. Misa Amane (Death Note)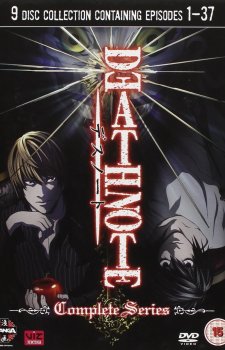 Episodes: 37
Aired: October 2006 – June 2007
To own a Death Note, a notebook that has the power to kill anyone, is an honor. The honor should not be wasted on an air headed idol, for that is what Misa Amane is, a stupid idol.
It is said that if it wasn't for Misa's "help," Light would have gotten away with his plans and became the god of the new world. Once Misa showed up, Lights plans changed and became flawed. Her help caused L to learn more about the Death Note which he would never have had the chance to learn.
In the end, Misa was one of the only ones left alive, an injustice for all things right in the world.
---
7. Masao Murasako (Shiki)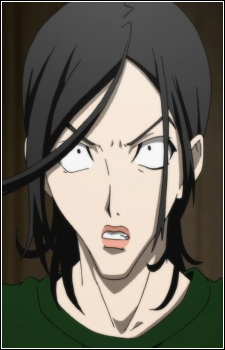 Episodes: 22
Aired: July 2010 – December 2010*
Masao is a 17 year old high school student, in a small backwater town in Japan. Unannounced to him, his town was turned into the feeding ground to the Shiki, the Japanese Vampire. This would be acceptable if the Shiki just drained him and died. But Masao was one of the lucky ones to be brought back to life after his death.
Masao's personality is what causes most people to hate him. He is a self-centered attention grabbing mongrel. This attitude of his doesn't improve with conversion to the living dead. He still tries to get everyone's attention in his own way throughout the anime. He finally gets what he deserves when he visits his sister.
---
6. Sakura Haruno (Naruto)

Episodes: 627+
Aired: October 2002 – Currently Airing
Naruto is one of the most popular anime currently airing. We have all seen it, and we all have a character that we love. Yet, one of the main characters is also one of the most hated characters in anime, Sakura Haruno.
Okay, Sakura is one of the most powerful characters in Naruto, but most of the time, she is just useless. Even Rock Lee has more impact than Sakura, and he can only use taijutsu.
Throughout the beginning of Naruto, Sakura was seen in the background, crooning over Sasuke Uchiha like a love sick puppy. As the show progresses, Sakura doesn't really change her base character. She gains more powers and is more helpful, but overall… she is useless.
---
5. Shou Tucker (Fullmetal Alchemist / Hagane no Renkinjutsushi)

Episodes: 51
Aired: October 2003 – October 2004
If you recognize this name, you know why Shou Tucker is hated. He is a man that is dedicated to his work and his nation. He is a great alchemist, one of the most powerful of the day, a proud father and a widower. He is the only one to make a chimera that had the ability to speak and only died because it refused to eat.
When pressed to make another speaking chimera, he does the only thing he knows how to. Bending his knees for his work, he sacrifices the only thing left that made him human, his daughter. If that didn't automatically make you loath him, his further participation in the war effort would. The state finds out about his methods and supplies Shou with prisoners to expand his alchemy.
---
4. Suzaku Kururugi (Code Geass: Lelouch of the Rebellion / Hangyaku no Lelouch)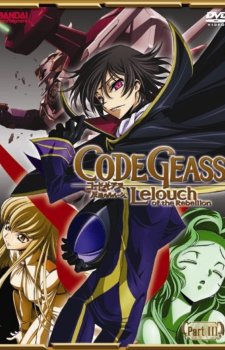 Episodes: 25
Aired: October 2006 – July 2007
There is a special place in the hells for betrayers, and Suzaku Kururugi has earned his place for his actions in Code Geass. At the beginning of Code Geass, he had already betrayed and killed his father, Genbu Kururugi. So what made people think that he could be a likable guy, is beyond me. However, throughout the anime he is constantly conflicted with himself and his loyalties. He spends most of the first season trying to stop Lelouch's rebellion, only to finally join him in the second season.
Now, that wouldn't make him so hated if he joined Lelouch, because he knew Lelouch was right. No, he joined him just so he can be the one to finally kill him in the end. He lives on, while the true hero of the anime is dead and gone.
---
3. Vicious (Cowboy Bebop)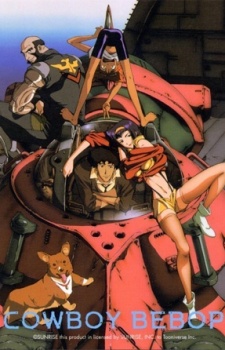 Episodes: 26
Aired: April 1998 – April 1999
Just the name Vicious is enough to make you wary of this guy. Vicious was Spike Spiegel's partner and friend when he was part of the Red Dragon Syndicate. When Spike started to giving attention to Vicious' girlfriend, Julia, Vicious' feathers started to get ruffled. Vicious gets Julia to kill Spike, and it would have worked if not for Spikes uncanny ability to live through almost anything.
Through most of Cowboy Bebop, we are only given a small glimpse of Vicious, but when the show finally approaches its climax, we are given the best reasons to hate Vicious.
---
2. Slaine Troyard (Aldnoah.Zero)

Episodes: 24+
Aired: July 2014 – Currently Airing
You might not have heard of the next person in this list. The anime is still new, but I am sure you'll hate Slaine Troyard just as I do when you finish the first season.
(Stop reading here, for there be spoilers ahead.)
Slaine Troyard was a Tarren saved and raised by the Royal Family of Mars. Throughout his life he was treated as a dirty Tarren and an outsider. He was dedicated to Asseylum Allusia, the Princess of the Vers Empire, and would do anything for her. After her assassination, Slaine digs down and vows vengeance against the Terren forces, only to find out that those who tried to killed her were part of the Vers Empire.
Slaine sets out to join his princess, only to have her shot in front of him by the man who originally set out to assassinate her. He picks up a gun and, instead of shooting the man who shot her, he shoots the one who was trying to protect the princess, Inaho Kaizuka. After that happens, his personality does a complete turnaround.
---
1. Teach Marshall D. (One Piece)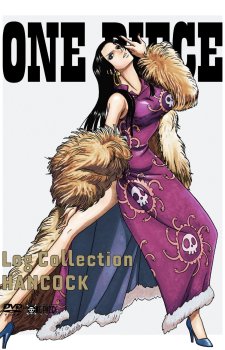 Episodes: 687+
Aired: October 1999 – Currently Airing
Most of you won't recognize this man by his name, Marshall D. Teach. The name you'll recognize him as is Blackbeard, a former member of the Whitebeard Pirates second division. One of Portgas D. Ace's underlings, his first appearance in One Piece was not really memorable. He was arguing with Luffy over some food in a restaurant. We were not told his name at that time or we would have recognized it as a betrayer's name.
Luffy's brother, Ace, told him about Blackbeard and how he betrayed the Whitebeard Pirates, and that he was searching for Blackbeard. The meeting was followed by Blackbeard trying to capture Luffy for his bounty. Luffy was able to escape and continue his adventure.
Next we heard of Blackbeard, he had captured Ace and joined the government. Luffy broke into Impel Down to get his brother back. Upon his failure to do so, he rushes to save his brother from the executioners block. Luffy manages to make it just in time to save Ace from the axe, only to have Akainu punch a hole through Ace's back, killing off one of the most loved characters and leaving Blackbeard as the most hated characters in anime.
---
Anime is full of many characters, both loved and hated. There is not always a reason behind the hatred people hold towards these anime characters. Some of the most remembered characters are those who are hated.
But, as Ace said, "We have to live a life of no regrets." Don't let those characters you hate ruin the anime that you love.
---