Everyone needs a trainer, coach, mentor (yeah they have so many different names these days). Anyway, we all need some kind of coach sometime in our lives. Just take a look at the most successful people in the anime and manga business or even the greatest philosophers of our time. They all have had some kind of coach or mentor in some way. The main point of all this chatter is that it's good to have someone showing us the way when we know that we need a little push in the right direction. But be sure to pick the best coach you can or it can have quite a negative effect. Mostly, it's the good ones that people usually find.
Enough talk! Let's dive right into the top 10 Anime Characters you want as your trainer/coach!
10. Chiyochichi (Azumanga Daioh)

Episodes: 26
Aired: April 9, 2002 – October 1, 2002
Chiyochichi or ''Father Cat'' is a funny coach to have indeed. He gets mad easily so be aware of this if you choose to go ahead and make Father Cat your trainer. He is a great baseball player and if you want to believe it, he's even Santa Clause himself. Which is hard to believe because of his dislike of the color red. He might not be the absolute best coach but you will have a fun time when having this small cat-like creature as your trainer. Maybe best would be if you share his intense interest in baseball.
---
9. Riko Aida (Kuroko's Basketball)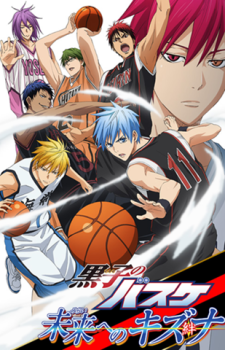 Episodes: 25
Aired: April 8, 2012 – September 22, 2012
Riko is an excellent basketball coach but don't think you can rely on this coach to make you a healthy meal as well. She is terrible at cooking but she makes up for it by being a great basketball trainer. She cares a lot for her team and the ones she trains but even though that's the case, she can push her team extremely far to get the best results, because she wants her pupils to make it to the very top of the basketball scene. So if you love basketball and want to become the very best, then Riko Aida is the best coach for you.
---
8. Touka Kirishima (Tokyo Ghoul)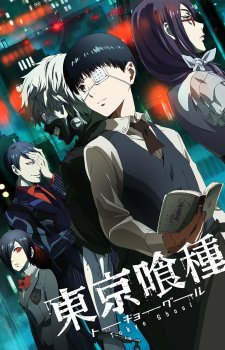 Episodes: 12
Aired: July 4, 2014 – September 19, 2014
Touka is the typical cool girl with a tough and short temper when dealing with someone weak-minded. Be sure to not show her any weakness or that could be the end of you, because who would want to be on a ghoul's bad side? Even though she has a short temper sometimes (especially with weak boys), she could be a good trainer. Maybe not the best, but a decent trainer nonetheless because of her experience and the fact that she is a tough person. So perhaps Touka's training would be more about life in general, especially if you're a ghoul or half-human-half-ghoul type of person.
---
7. Mashiro Shiina (The Pet Girl of Sakurasou)

Episodes: 24
Aired: October 9, 2012 - March 26, 2013
Who wouldn't want a genius as their trainer/coach, especially if you're into art, manga, etc. For those people, Shiina would be the ideal coach. She might be more on the cool side, with how her personality is but she would be someone to look up to for sure. She has been a very talented artist/painter and went big in the manga scene as well. It would not be surprising if she is a popular pick among the manga and anime people, the ones who want to improve and make it in that kind of business.
---
6. Rukia Kuchiki (Bleach)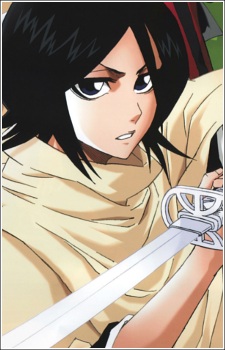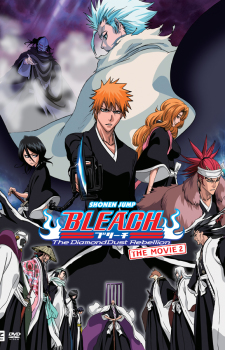 Episodes: 366
Aired: October 5, 2004 – March 27, 2012
Rukia would be a great life coach, mostly because of her knowledge about the other side of course. Because as we all know ... She is a Death God and a funny one at that. She has a fun and serious personality, so it's a great balance for her to be a coach. It would be kind of uplifting too, to know that after this life, it's not just an end – that the afterlife is not just nothingness. Best of all, she could teach you how to laugh in the right way; 'Bwahahaha'. So be sure to look for those butterflies in the night.
---
5. L (Death Note)

Episodes: 37
Aired: October 4, 2006 – June 27, 2007
L has quite a special way about himself, maybe more weird because of who he is but hey, all geniuses are like that right? He is one hell of a detective and a very good taster of sweets. He would be a great coach in the arts of life and especially if you are into police work or want to become your own private Sherlock Holmes. Because of L's personality it would be wise of you to drop the serious act and just go with the flow, because that is the kind of mindset you need to train with when being around L and having him as your coach.
---
4. Master Roshi (Dragon Ball)

Episodes: 153
Aired: February 26, 1986 - April 12, 1989
Master Roshi would be a perfect trainer when it comes to the art of fighting and becoming a stronger person. But as when Master Roshi was beginning Goku's training, it won't be cheap. You will have to introduce Master Roshi to a young nice-looking gal. But other than the fact that this coach would be a full-blown pervert, he's a great trainer as well. So you'll have to take the good with the more pervy side. You probably need to use Son Goku as your end goal when training with Master Roshi. But in the the end, Master Roshi would be a good coach for the right pupil.
---
3. Jiraiya (Naruto)

Episodes: 220
Aired: October 3, 2002 – February 8, 2007
Jiraiya is the second pervy master on this list and even though he might have a great weakness for cute girls, he also is a legendary ninja and possesses great power. It would be a pure fun and an exciting time to have Jiraiya as one's trainer/coach because of his adventures. And also because he's a writer, depending on ones taste in books. Not only would the training with Jiraiya be about becoming the best ninja you can be, but it would also include a lot of time looking at and talking to beautiful girls.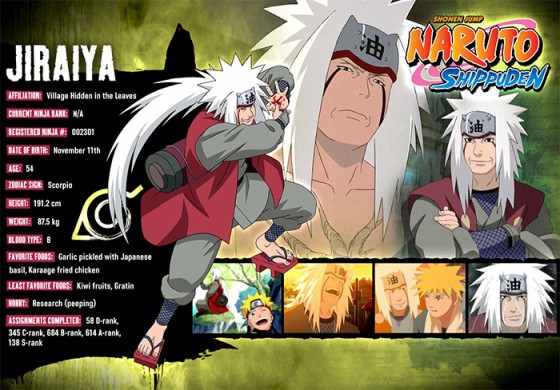 ---
2. Edward Elric (Full Metal Alchemist)

Episodes: 51
Aired: October 4, 2003 – October 2, 2004
Edward Elric is a very intelligent person and when it comes to alchemy and chemistry, Edward is the coach for you. Not only would it be totally awesome to see his cyborg arm and leg but it would be a heck of a time just learning from one of the best when it comes to learning alchemy. With one of the Elric brothers as your coach, it would most definitely mean a lot of adventure will take place and what better way to learn alchemy than travelling around and exploring the world at the same time?
---
1. Gintoki Sakata (Gintama)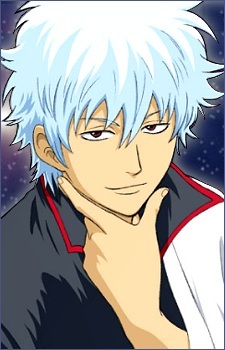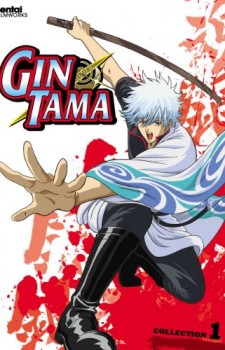 Episodes: 201
Aired: April 4, 2006 – March 25, 2010
Lastly, we have Ginpachi Sensei, also known as the Silver Haired Samurai. Be prepared for a lot of guy-talk mannerisms if you decide that Gin-san is the coach you want. Also, expect a lot of small outbreaks on the irritating students of course. But overall, Gintoki would be a pretty awesome trainer to have, not just in kendo but also in life lessons. Because, as we know, he's a real samurai, even though he acts childish and has a more devil-may-care persona. He is an excellent samurai with great skill. If you want Gin-san as your mentor, then you'd better be careful too, as we know in Edo City, it's not only the bad guys of Kabukicho we have to watch out for but also the many different kinds of aliens which are everywhere in the city. It's something to think about because Gin-san usually takes a stroll to the nearest izakaya in the area.
---
Life is about learning and experiencing things as we go along and if we are lucky, we meet someone with a little more knowledge who can make the journey... at times, a little less troublesome. That's the great thing about the really good kind of coaches in life: they seem a little familiar and at the same time they usually havet some good knowledge to give.
And that's that for this top 10 list ! I hope it was a good read and until next time, keep searching for your number one mentor.