Music is everywhere. In our movies, our TV shows, and of course, our anime! That being said, there are some musically-inclined anime characters who not only know a thing or two about music, but also seem like they'd be great company, too! Knowing that it takes more than just being a good musician to work well in a band, we figured choosing band members from a plethora of anime characters would not only take forever but also be intensely difficult. So you have us, giving you ten possible candidates you could choose from – keep an eye out for any of your favourites!
10. Nagase Arashi – Paradise Kiss

Episodes: 12
Aired: October 2005 – December 2005
Hayasaka Yukari is a final year high schooler who has her hands full working hard to graduate and do well on her university entrance exams. She isn't concerned about where exactly it is she goes, as long as she gets too leave the town in which she's lived her entire life. One day while walking down the street, Yukari is approached by a suspicious man with multiple piercings and bleached hair and she attempts to escape but only ends up meeting the guy's friends. It turns out that they're final year design students from a fancy art school who would like Yukari to be their model for their final project. Yukari initially thinks it is a waste of her time, but the more she gets to know them, the more she grows to adore and admire them for pursuing their goals. Will modelling for this group of eccentrics give Yukari the inspiration she needs to pursue her own goals? Or will it blossom into something else entirely?
One of the individuals Yukari meets when she first arrives at the Paradise Kiss atelier is Nagase Arashi. Sporting blonde-hair and several piercings, Arashi gives off the quintessential badass look – except he's quite the emotional softie. This is especially evident in his interactions with his girlfriend Miwako. After one of their arguments, Arashi picks up a guitar, plucking away at his feelings of insecurity and singing away his guilt and we must say, the higher-ups at the fictional Honey's Records want strumming in a band no later than yesterday!
---
9. Nana – Golden Time

Episodes: 24
Aired: October 2013 – March 2014
After suffering a terrible accident, Tada Banri is left amnesiac, completely divorced from any memories from his past. He befriends Yanagisawa Mitsuo and starts a new life going to law school in Tokyo. Just as he is getting settled in, Banri gains a dramatic addition to his life in the form of the beautiful rich girl, Kaga Kouko. With his new college life, Banri finds his current self a place where can belong. However, as he slowly comes to learn about the person he used to be, he grows even more attached to the life he has now, wanting to never forget the times he is currently experiencing.
Throwing out a fantastic Easter Egg in the form of the supporting character Nana, who many will quickly notice, is a direct and deliberate reference to the character Osaki Nana from the series, Nana. Yes, yes, that is a lot of sevens, but you can keep up – just like this Nana can keep up rhythmically. Not only does Nana look like Osaki Nana, she bears the same demeanour and is also a musician! Her musical prowess aside, Nana's good-naturedness makes her an important personality to have in any team undertaking.
---
8. Melody – Hunter x Hunter (2011)

Episodes: 148
Aired: October 2011 – September 2014
Hunters are people who exist to do some of life's most dangerous and challenging activities. Twelve-year-old Gon Freecss is determined to become the best Hunter there is in order to find his father, who has a Hunter himself and disappeared from Gon's life when he was much younger. While on the way to achieving his goal of becoming a Hunter, Gon makes many friends including the doctor-in-training, Leorio, the red-eyed Kurapika, and the ex-assassin Killua. Together, they attempt to navigate the dangerous Hunter Exam which has claimed several lives before and throughout, they are tested like they have never been tested before.
Melody is a short and stocky elderly woman with buck teeth and some balding on the crown of her head. She is a Music Hunter, having gained supernatural hearing from her tragic backstory which involves hearing a piece of music composed by Satan himself. Her friend who played the piece died a gruesome death, while Melody was left deformed by the Sonata of Darkness. Now capable of hearing even the minute changes in people's heartbeats, Melody is the perfect individual a band would need not only to kill it on the keys or strings, but also to make sure everything is pitch perfect!
---
7. Yukinoshita Yukino – Yahari Ore no Seishun Love Comedy ga Machigatteiru (My Teen Romantic Comedy SNAFU)

Episodes: 13
Aired: April 2013 – June 2013
Hikigaya Hachiman is an apathetic high school student with intense narcissistic and nihilistic tendencies. His extreme pessimism makes him believe that joyful youth is nothing more than just a delusion. As punishment for writing an essay mocking social relationships, Hachiman's teacher forces him to join the Volunteer Service Club, a club dedicated to helping any student who asks for their help. With the cold Yukinoshita Yukino being the only other club member, Hachiman ends up being the frontman of the club, having to listen to other people's problems. Can Hachiman's pessimistic view of human beings be useful in his new environment?
Yukinoshita Yukino, the school's resident ice queen, is someone who leads to a lot of people feel very insecure about themselves because she's just so perfect at most of the stuff she does. Music included – given her rich background (we don't mean money this time), Yukino can play bass and piano, in addition to being able to sing really well in front of crowds despite hating crowds. Put her in the band as lead singer or as a bassist, you've still got yourself a beast of a band member.
---
6. Tatsumi Koutarou – Zombieland Saga

Episodes: 12
Aired: October 2018 – December 2018
It is a beautiful morning in 2008 and high school student Minamoto Sakura is headed on her way to school when she is tragically killed in a traffic accident. Ten years pass and Sakura finds herself, along with six other girls from various epochs in Japanese history, resurrected as zombies by Tatsumi Kotarou. His plan is to enlist zombie idols to save the Saga Prefecture in a plan he calls the "Zombieland Saga Project". Having assembled his zombie idols, Kotarou establishes the all-zombie idol group known as Franchouchou.
Tatsumi Kotarou is an extremely eccentric yet mysterious man who is behind the revival of seven girls from different Japanese time periods. Not much is known about him apart from the fact that he can resurrect the dead and turn them into superstars! Who thinks of doing such unfathomable things and actually gets them to work? This guy! What would a successful band be without a capable manager like this one? Oh we know – it'd be dead.
---
5. Hoshi – Arakawa Under the Bridge

Episodes: 13
Aired: April 2010 – June 2010
Ichinomiya Kou is the son of a wealthy businessman. The Ichinomiya family motto is to never be indebted to anyone, so when Kou falls from the Arakawa Bridge and a random stranger saves him from drowning in the Arakawa River, he finds himself owing his entire life to a stranger. He insists on paying her back; however, the blonde, stoic, tracksuit-clad homeless girl known as Nino lives under the bridge and wants nothing more than to fall in love. When Nino asks Kou to be her boyfriend, he has no choice but to accept – so Kou moves in with Nino under Arakawa Bridge!
Not to be mistaken for the person who wrote this article. Self-proclaimed musician and Nino's Romeo, Hoshi is one of the funnier characters in Arakawa Under the Bridge. Named Hoshi because of his star-shaped head (it's a mask of some kind), Hoshi is the Arakawa resident responsible for their music and, honestly, he's not that great at all! However, Hoshi has immense personality and his self-assuredness is sure to rub off on anyone he works with!
---
4. Osaki Nana – Nana

Episodes: 47
Aired: April 2006 – March 2007
Komatsu Nana is a naïve 20-year-old who is quick to fall in love and is dependent on the people around her. Despite having her own ambition and desire to leave her home town, she ends up heading to Tokyo for the sole reason of chasing her boyfriend, Endo Shouji. Through a stroke of fate or luck, Nana meets Osaki Nana, a proud and enigmatic punk rock vocalist looking to go pro. Putting her time with a fairly successful band and a steamy romance behind her, Nana boards the same train as Nana. When it turns out that the two will be sharing an apartment, their friendship slowly deepens as their lives become more and more intertwined and they stick together through it all.
It may feel like you're seeing double on this list and that is because you are! Osaki Nana is the basis of the Nana character in Golden Time, but that's not why she's here. Osaki Nana has the spunk, the badass aura and the talent to become a massive star – she just needs to be in the right company; or is it rather that everyone else in the band is in the right company with her?
---
3. Brook – One Piece

Episodes: ???
Aired: October 1999 - Ongoing
Gol D. Roger was the most infamous individual to have sailed the Grand Line and earned himself the title of "Pirate King". However, when the World Government captured and executed him, the world was changed forever as his last words revealed the existence of the One Piece, the greatest treasure in the world. This brought about the age of pirates as people around the world wanted to be crowned with the glory of finding the mysterious treasure and become Pirate King. 17-year-old Monkey D. Luffy decided at a young age that he would become a pirate out of a strong sense of adventure and aims to one day find the One Piece, travelling across the Grand Line with his own pirate crew. However, the journey will be long and there will be many, many dark mysteries and powerful enemies along the way.
Soul King Brook is a Devil Fruit user who ate the Yomi Yomi no Mi (Revive-Revive Fruit), which rendered him undead upon resurrecting him when he died. As a result, he is essentially a living skeleton with a great wardrobe. Brook is the musician of the Strawhat Pirates crew, meaning that music is his main contribution to the journey of finding the One Piece is to provide an intensely enjoyable soundtrack for it all. Sorry Luffy, we're going to be borrowing Brook for a while.
---
2. Arisugawa Nino – Fukumenkei Noise (Anonymous Noise)

Episodes: 12
Aired: April 2017 – June 2017
A young girl wearing a mask stands by the beach and sings a melody every single day. After going through two heart-breaking childhood separations, Arisugawa Nino has been singing to the ocean, bound by promises she made to her first love, Sakaki Momo, and her friend, the music-composing Yuzuriha "Yuzu" Kanade. The two boys have never met, but what they have in common is the promises they make with Nino: if they were ever separated from her, her voice would be what brings them together again. After six years, they are reunited when it turns out that they all go to the same high school, but things have changed after all that time. Nino is desperately trying to reconcile while Yuzu's pent up feelings for her begin to surface and Momo tries his level best to avoid a reunion. Will music be the answer to this complicated yet melodic conundrum?
Arisugawa "Alice" Nino is an extremely capable singer. Her voice is an absolute marvel and her ability to memorise lyrics is uncanny. Truly one of the more motivated characters on this list, Alice's voice is the type that would be perfect in a band and it doesn't take too long for the series itself to highlight this. Alice's voice is the kind of voice that draws people towards a performance and as a result, her input would be invaluable in a band.
---
1. Tanaka Ritsu – K-ON!

Episodes: 13
Aired: April 2009 – June 2009
Hirasawa Yui is a carefree high school freshman who is instantly entranced when she sees a poster advertising her school's Light Music Club. Yui quickly signs up but soon realises her fatal problem: she can't play any instruments! Heading over to the clubroom to introduce herself and explain her predicament, Yui meets the other members: Ritsu, Mio and Tsumugi. Initially disappointed at the fact that Yui is a novice, the other members convince her to stay to prevent the club from being disbanded and after playing a quick piece for her, Yui finds herself inspired yet again. Introducing their new guitarist, Hirasawa Yui! Excitement aside, Yui has her work cut out for her as she learns to play the guitar alongside juggling the other aspects of her life. With the school festival not too far away, will the Light Music Club be ready in time to debut?
The super energetic drummer of the Light Music Club, Ritsu, is the ultimate addition to any anime band. A great band or musical act sounds even more amazing when the percussion is on point! With Ri-chan, we've got ourselves a big ball of enthusiasm, potential and beats that slap! Not to mention the fact that she's already been in a band before, so Ritsu also boasts quite the valuable level of experience. Given her time with Afterschool Teatime, Ritsu is also bound to inspire the hypothetical band manager to get snacks for everyone – who wouldn't want that?
---
Final Thoughts
Being one of the things that makes existing a little more fun, music is an awesome and important element of everyday life, as well as the anime medium. Bringing us some of the best music out, anime continues to do amazing things as a medium, like allowing us to think about which anime characters we'd love to have in a hypothetical band. By the way, who would you have in yours and why? Drop a comment below, we'd like to see some award-winning acts!
---
---
Let's be honest, who didn't think about starting a band with their best friends at least once in their lifetime? Even though these plans almost never succeed, sometimes we still come back to them and think to ourselves: Wouldn't it be nice to have a band?
Today we want to introduce you to our personal favorite characters we'd like to be in a band with. No matter if it's a boy or a girl or which genre of music he or she prefers - these characters would be great to start a musical career with. They are either amazingly talented or just fun to be around with.
What are we waiting for? Enjoy!
10. Brook from One Piece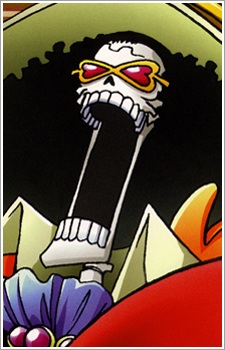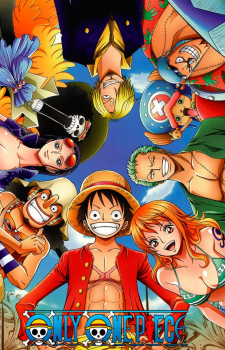 Episodes: unknown
Aired: October 1999 - ?
Let's start this list with the best dead yet alive musician I know of - Brook from One Piece.
I just had to pick the skeleton with the big afro and the unique style, even though he most certainly would be annoying during long tours. His table manners and corny jokes are terrible, but he definitely knows how to play the violin and create certain moods. Besides, having a violin playing skeleton in your band would certainly attract a lot of people to your concerts.
---
9. Nana Osaki from Nana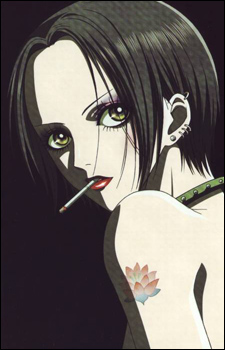 Episodes: 47
Aired: April 2006 - March 2007
I have to admit it - I have had a crush on Nana since the first time she appeared on screen. She is the definition of a true rock star: the spiky hair, the dark outfit, the grumpy look on her face. Just everything on her screams punk and rock. A band with her as a member would certainly become famous.
Also, Nana has experienced both love and pain. She is aware of what she has been through and knows a lot about human relationships. Even though she might look cold and unapproachable at first, she is a great friend and team player. Once you earn her trust you can be sure that she won't leave you. It's qualities like that that matter most when you want to find a valuable band member.
---
8. Reina Kousaka from Hibike! Euphonium (Sound! Euphonium)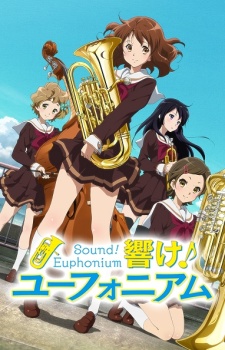 Episodes: 13
Aired: April 2015 - July 2015
Next up is a girl from the most recent anime on our list. Similar to Nana, Reina seems to be a cold and composed person who wouldn't do great as a team member. However, this is only a façade - Reina has proven to be a great addition to the brass band club of Hibike! Euphonium.
Despite her young age Reina already acts like a true professional. It's not only her attitude and the way she creates music, but also her technical abilities. Coming from a family with a history in music she has been practicing starting from a young age. That is part of the reason why you can be sure that Reina will always treat music with a certain amount of respect and try to perform to her full potential.
---
7. Kaori Miyazono from Shigatsu wa Kimi no Uso (Your lie in April)

Episodes: 22
Aired: October 2014 - March 2015
Let us continue with a truly gifted child prodigy. Kaori not only has a good heart but also outstanding abilities when it comes to playing the violin. Her playing style reflects her personality and you can never be sure of how she's going to perform next.
What made me chose her as a potential band member was the way she helped Kousei return to the piano after giving up on it completely. The free-spirited girl was strong enough to make him change his mind completely. I can only start imagining how motivating and inspiring it would be to have her as a fellow band member. With her instinctive and cheerful nature she could get anyone back on their feet again.
---
6. Tokiya Ichinose from Uta no☆Prince-sama♪ Maji Love 1000%

Episodes: 13
Aired: July 2011 - September 2011
When it comes to Uta no Prince-sama there are a lot of people you can choose from as potential band members. They are all talented, charismatic and good-looking. However, if I had to pick just one guy out of all of them it had to be Tokiya Ichinose.
Even though the whole main cast, including the female lead of course, is talented I have the feeling that Tokiya is the most dedicated to his work. Not only that, but he takes music seriously. He tries his hardest to succeed, not only to become famous but especially in order to be the best at what he's doing. Tokiya might doubt himself from time to time but his attention to detail and his perfectionism are his main strengths. He would be a great person to be in charge of a band.
---
5. Austria from Hetalia Axis Powers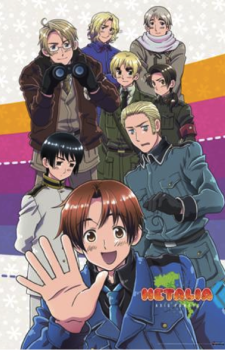 Episodes: 52
Aired: January 2009 - March 2010
What better addition to a band is there than the motherland of classical music? The beautiful small country of Austria, represented in Hetalia as a nerdy boy, would add a traditional touch to any band.
It is true that not a lot of people call themselves fans of classical music, but I would still add Austria as a member. He does not only have the necessary expertise, but also understands the long history of music. He could contribute beautiful piano and violin pieces as well as remind band members of the technical aspects of composing music. He is a truly talented addition to any band.
---
4. T.K. from Angel Beats!

Episodes: 13
Aired: April 2010 - June 2010
T.K. is a true performer. I wouldn't go as far as to say he is a musician or talented at what he's doing, but he certainly has the right attitude. He would be part of my band just to keep the spirits up and to give us a rock star image.
Just imagine going on a tour together with T.K.; not only would it be relaxed and incredibly fun but also entertaining. You cannot predict what he is going to do next and this would certainly make for a great adventure. And even though I am sure that he would not be a great musician, he at least knows how to pull off standing on a stage without knowing what's going on. T.K. is probably the most fun person to start a band with.
---
3. Gajeel from Fairy Tail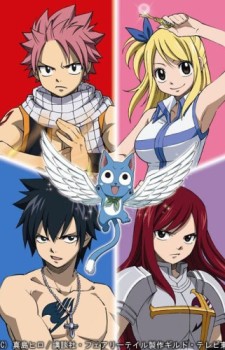 Episodes: 175
Aired: October 2009 - March 2013
Is Gajeel a musician? No. Can he play an instrument? No. Is he musically talented? Definitely not! Would I still want to be in a band with him? Oh yes!
It is true that Gajeel is usually seen in his natural element, namely getting into fights and pestering others, but eventually the viewer becomes witness to his terrible singing abilities. Dressed in a white suit he performs a unique song that earns him the hate and disrespect of his audience. Why would I want to be in a band with a person like him? Because he manages to keep his cool and continue performing no matter what the audience throws at him. Also, it would be fun to not care about the quality of the music but sing your heart out - even though it sounds terrible.
---
2. Masami Iwasawa from Angel Beats!

Episodes: 13
Aired: April 2010 - June 2010
I usually don't pick two characters from the same anime for one list, but in this case I just couldn't resist. T.K. is hilarious and a great addition to any group of friends. Iwasawa, on the other hand, has actual talent. Not only that, but she is filled with passion for music. Writing songs together with her must be a wonderful experience.
Her personal backstory has touched me the most out of all the characters in Angel Beats!. Even though she has such a tragic past and had to suffer through a lot of personal issues, music was always her way out. Being around her will certainly show you the power of music and what it feels like to be truly devoted to it. Iwasawa is not only an outstanding character with an incredibly strong personality, but also a talented singer songwriter.
---
1. Megumi Noda from Nodame Cantabile

Episodes: 23
Aired: January 2007 - June 2007
Last up and top choice on our list is the quirky and unique Megumi Noda from Nodame Cantabile. Like most characters above she combines a bright and uplifting personality with outstanding musical talent. What sets her apart from the others is her special way of creating music.
Megumi has created a unique style for herself. She puts all of her feelings, her emotions and her personality into every piece she plays. She does not aim to become the best pianist out there or pursue music in order to become rich and famous. Her aims are pure and even though she is amazingly skilled she will play the simplest songs just to make herself and those around her happy. Being in a band with Megumi would never get boring as well as always remind you of the true nature of making music.
---
Were we able to bring back the dream of becoming a rock star? These characters have inspired us personally and were able to touch us with their outstanding talent and their great passion for music. Even though starting a band with anime characters might be an unobtainable goal, one can still have dreams.
What do you think of our list? Do you agree or disagree with our choices? Feel free to leave your opinion in the comment section down below; your input is more than welcome.
---