Let's be honest, who didn't think about starting a band with their best friends at least once in their lifetime? Even though these plans almost never succeed, sometimes we still come back to them and think to ourselves: Wouldn't it be nice to have a band?
Today we want to introduce you to our personal favorite characters we'd like to be in a band with. No matter if it's a boy or a girl or which genre of music he or she prefers - these characters would be great to start a musical career with. They are either amazingly talented or just fun to be around with.
What are we waiting for? Enjoy!
10. Brook from One Piece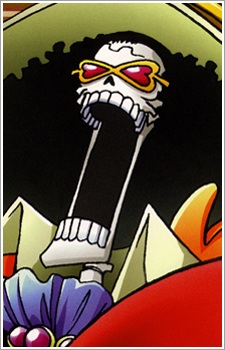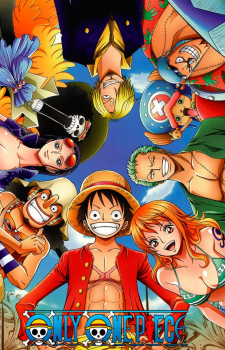 Episodes: unknown
Aired: October 1999 - ?
Let's start this list with the best dead yet alive musician I know of - Brook from One Piece.
I just had to pick the skeleton with the big afro and the unique style, even though he most certainly would be annoying during long tours. His table manners and corny jokes are terrible, but he definitely knows how to play the violin and create certain moods. Besides, having a violin playing skeleton in your band would certainly attract a lot of people to your concerts.
---
9. Nana Osaki from Nana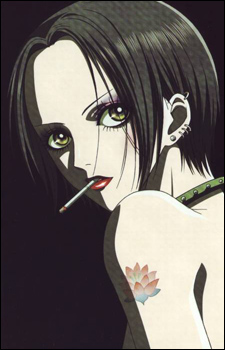 Episodes: 47
Aired: April 2006 - March 2007
I have to admit it - I have had a crush on Nana since the first time she appeared on screen. She is the definition of a true rock star: the spiky hair, the dark outfit, the grumpy look on her face. Just everything on her screams punk and rock. A band with her as a member would certainly become famous.
Also, Nana has experienced both love and pain. She is aware of what she has been through and knows a lot about human relationships. Even though she might look cold and unapproachable at first, she is a great friend and team player. Once you earn her trust you can be sure that she won't leave you. It's qualities like that that matter most when you want to find a valuable band member.
---
8. Reina Kousaka from Hibike! Euphonium (Sound! Euphonium)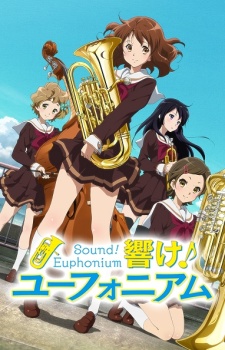 Episodes: 13
Aired: April 2015 - July 2015
Next up is a girl from the most recent anime on our list. Similar to Nana, Reina seems to be a cold and composed person who wouldn't do great as a team member. However, this is only a façade - Reina has proven to be a great addition to the brass band club of Hibike! Euphonium.
Despite her young age Reina already acts like a true professional. It's not only her attitude and the way she creates music, but also her technical abilities. Coming from a family with a history in music she has been practicing starting from a young age. That is part of the reason why you can be sure that Reina will always treat music with a certain amount of respect and try to perform to her full potential.
---
7. Kaori Miyazono from Shigatsu wa Kimi no Uso (Your lie in April)

Episodes: 22
Aired: October 2014 - March 2015
Let us continue with a truly gifted child prodigy. Kaori not only has a good heart but also outstanding abilities when it comes to playing the violin. Her playing style reflects her personality and you can never be sure of how she's going to perform next.
What made me chose her as a potential band member was the way she helped Kousei return to the piano after giving up on it completely. The free-spirited girl was strong enough to make him change his mind completely. I can only start imagining how motivating and inspiring it would be to have her as a fellow band member. With her instinctive and cheerful nature she could get anyone back on their feet again.
---
6. Tokiya Ichinose from Uta no☆Prince-sama♪ Maji Love 1000%

Episodes: 13
Aired: July 2011 - September 2011
When it comes to Uta no Prince-sama there are a lot of people you can choose from as potential band members. They are all talented, charismatic and good-looking. However, if I had to pick just one guy out of all of them it had to be Tokiya Ichinose.
Even though the whole main cast, including the female lead of course, is talented I have the feeling that Tokiya is the most dedicated to his work. Not only that, but he takes music seriously. He tries his hardest to succeed, not only to become famous but especially in order to be the best at what he's doing. Tokiya might doubt himself from time to time but his attention to detail and his perfectionism are his main strengths. He would be a great person to be in charge of a band.
---
5. Austria from Hetalia Axis Powers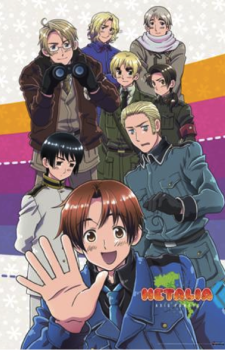 Episodes: 52
Aired: January 2009 - March 2010
What better addition to a band is there than the motherland of classical music? The beautiful small country of Austria, represented in Hetalia as a nerdy boy, would add a traditional touch to any band.
It is true that not a lot of people call themselves fans of classical music, but I would still add Austria as a member. He does not only have the necessary expertise, but also understands the long history of music. He could contribute beautiful piano and violin pieces as well as remind band members of the technical aspects of composing music. He is a truly talented addition to any band.
---
4. T.K. from Angel Beats!

Episodes: 13
Aired: April 2010 - June 2010
T.K. is a true performer. I wouldn't go as far as to say he is a musician or talented at what he's doing, but he certainly has the right attitude. He would be part of my band just to keep the spirits up and to give us a rock star image.
Just imagine going on a tour together with T.K.; not only would it be relaxed and incredibly fun but also entertaining. You cannot predict what he is going to do next and this would certainly make for a great adventure. And even though I am sure that he would not be a great musician, he at least knows how to pull off standing on a stage without knowing what's going on. T.K. is probably the most fun person to start a band with.
---
3. Gajeel from Fairy Tail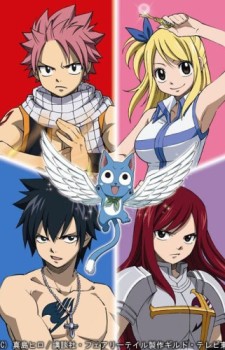 Episodes: 175
Aired: October 2009 - March 2013
Is Gajeel a musician? No. Can he play an instrument? No. Is he musically talented? Definitely not! Would I still want to be in a band with him? Oh yes!
It is true that Gajeel is usually seen in his natural element, namely getting into fights and pestering others, but eventually the viewer becomes witness to his terrible singing abilities. Dressed in a white suit he performs a unique song that earns him the hate and disrespect of his audience. Why would I want to be in a band with a person like him? Because he manages to keep his cool and continue performing no matter what the audience throws at him. Also, it would be fun to not care about the quality of the music but sing your heart out - even though it sounds terrible.
---
2. Masami Iwasawa from Angel Beats!

Episodes: 13
Aired: April 2010 - June 2010
I usually don't pick two characters from the same anime for one list, but in this case I just couldn't resist. T.K. is hilarious and a great addition to any group of friends. Iwasawa, on the other hand, has actual talent. Not only that, but she is filled with passion for music. Writing songs together with her must be a wonderful experience.
Her personal backstory has touched me the most out of all the characters in Angel Beats!. Even though she has such a tragic past and had to suffer through a lot of personal issues, music was always her way out. Being around her will certainly show you the power of music and what it feels like to be truly devoted to it. Iwasawa is not only an outstanding character with an incredibly strong personality, but also a talented singer songwriter.
---
1. Megumi Noda from Nodame Cantabile

Episodes: 23
Aired: January 2007 - June 2007
Last up and top choice on our list is the quirky and unique Megumi Noda from Nodame Cantabile. Like most characters above she combines a bright and uplifting personality with outstanding musical talent. What sets her apart from the others is her special way of creating music.
Megumi has created a unique style for herself. She puts all of her feelings, her emotions and her personality into every piece she plays. She does not aim to become the best pianist out there or pursue music in order to become rich and famous. Her aims are pure and even though she is amazingly skilled she will play the simplest songs just to make herself and those around her happy. Being in a band with Megumi would never get boring as well as always remind you of the true nature of making music.
---
Were we able to bring back the dream of becoming a rock star? These characters have inspired us personally and were able to touch us with their outstanding talent and their great passion for music. Even though starting a band with anime characters might be an unobtainable goal, one can still have dreams.
What do you think of our list? Do you agree or disagree with our choices? Feel free to leave your opinion in the comment section down below; your input is more than welcome.
---