We love to imagine what it would be like to hang out with our favorite characters, or love the idea of dating our anime crushes, or even imagine what kind of story would unfold if we paired up different characters. So, how about we take the idea of being friends with these fictional characters with varying personalities and see what that would be like? We're going to take the school life route because, truth be told, the school setting is the most popular setting in anime.
For this topic, Honey's Anime will list 10 anime characters we wish sat next to us in school. There is no specific reason why these characters ended up sitting next us, and we're embracing anime logic and throwing reasoning out of the window as to why there's a huge middle-aged guy wearing armor sitting in the classroom. Trust us, grasping anime logic will give you a massive headache and an existential crisis. Now then, let's see what we've got!
10. Guts from Berserk

Episodes: 12
Aired: July 2016 - September 2016
Guts is a very intimidating big guy, but deep down, he's an anti-social fella that needs friends. You can understand his situation given how screwed his life is with all that death and destruction thing happening in Midland every day. Guts will berate you and wouldn't hesitate to chop you into pieces with his massive Dragon Slayer ultra greatsword, or he will leave you for dead. You won't see Guts in his desk every day because he likes to go slack off somewhere and isn't interested in studying mathematics, but, again, he's not good at making friends.
Once you show Guts that no one in class is going to eat his soul and teach him how to function normally in society, he's a pretty chill guy with a dark sense of humor. Guts is quite the athlete, so you and your classmates are gonna try to convince him to join clubs. He'll definitely excel in kendo or any martial arts clubs and, obviously, you don't want to spar with him. But if you just want to be a silent admirer, then Guts is quite the looker. We've heard girls love brooding guys and Guts is brooding 90% of the time.
---
9. Fujiwara Chika from Kaguya-sama wa Kokurasetai (Kaguya-sama: Love is War)

Episodes: 12
Aired: January 2019 - March 2019
Chika is one eccentric girl with a personality that's deceptively childish, but she is quite talented and knows a thing or two about having fun. Chika is the student council secretary, so you don't see her often after school, but you see her everyday during classes as she's sitting next to you.
Chika is quite beautiful with silver-pinkish long hair, wonderfully-proportioned breasts, and an eccentric personality. Chika loves finding ways to entertain herself by making up strange activities or helping out students who are having trouble with their love lives as the self-proclaimed "Love Detective." And Chika has keen senses for detecting a student in distress, so if you've fallen in love with someone, Chika is gonna be there to give you some advice. If you're a smooth enough talker, you can drop hints that you're interested in Chika, and it's likely she'll notice you because, well, she is a love detective after all.
---
8. Sagara Sousuke from Full Metal Panic! Invisible Victory

Episodes: 12
Aired: April 2018 - July 2018
Sagara Sousuke is a secret agent tasked with protecting Chidori Kaname from hostile foreign forces, but he's never experienced a normal high school life before. Sousuke sees everything like he's in a war and treats everything as a threat. Even a normal problem like preparing the school festival will involve a few explosives or quarantine an entire school because Sousuke happens to release a deadly virus.
As disastrous as that may sound, everything ends in a funny way and Sousuke actually makes your life in school fun. Sure, you may end up getting shot in the face by a stray rubber bullet, or have your clothes deteriorate because of a certain chemical weapon, but the fact that you survived to tell the tale and get to experience chaos every day until you graduate are the reasons why Sousuke is a great guy to sit next to. Like, you'll never know what dangerous item he's carrying to school the next day. And hey, seeing a giant mech piloted by your classmate fighting an enemy mech in the school grounds will be another fond school memory you will never forget. Frame that school photo with Sousuke and put a plaque saying "The pilot of the mech sat next to me!"
---
7. Kagari Atsuko from Little Witch Academia

Episodes: 25
Aired: January 2017 - June 2017
You and your classmate (who is obviously sitting next you) Kagari Atsuko share one thing in common: you find magic classes very boring. You were very disappointed to find out that learning magic requires you to do a lot of reading first, huh?
Despite having no innate ability to use magic, Atsuko is very determined, has self-confidence that will rub off on you, and her reckless antics will break the monotony of constantly reading and listening to lectures. Atsuko is also surrounded by very amusing friends, so if ever you see there's a mushroom growing on Atsuko's head, then you'll know something crazy is going to happen next, and there's a chance you might get caught in the crossfire. Either sniffing a love potion, get turned into a furry animal, or making an unstable concoction, hanging out with Atsuko is a blast. Both literally and figuratively.
---
6. Serval from Kemono Friends

Episodes: 12
Aired: January 2017 - March 2017
Japari Park is massive and populated by animals anthropomorphized into human girls called "Friends." Though these girls are satisfied living and thriving in their respecrtive biomes, Friends are also curious creatures willing to learn about the world. It's very likely they gather around at a makeshift classroom in the Library to learn from the wisest Friends in all of Japari Park—the Northern White-Faced Owl and Eurasian Eagle-Owl. This is where you, a Friend called a "human" is seated next to Serval, a feline Friend from the Savannah biome.
It's been a repeating pattern that humans suffer from amnesia, so you're naturally curious about finding out what kind of creature you are. Serval is quick to notice you're having trouble and she will go out of her way—risking even her life—to help you in any way possible. Serval isn't the type to sit around and do nothing, so when the wise owls couldn't help you, Serval drags you out of the Library for an adventure to find out who you are. You and Serval meet other Friends along the way and cross rivers, jungles, snow, oceans to find clues about your identity. The entire scenario doesn't take place exclusively in a classroom setting, but you can't avoid it because Serval will certainly take you along and have some fun.
---
5. Sakamoto from Sakamoto Desu ga? (Haven't You Heard? I'm Sakamoto)

Episodes: 12
Aired: April 2016 - July 2016
Sakamoto is a complete enigma and we don't know why a perfect human being like himself would enroll in a normal high school. Some say Sakamoto wants to understand how mortal humans interact with the world by taking part in mundane social rituals like festivals, classes, and amusing himself with silly things like working at a fast food restaurant or taking orders from a demanding senpai. So when Sakamoto joins your class and is seated next to you, Sakamoto is still learning and is fascinated by the simple mortal lifestyle.
Sitting next to Sakamoto is like sitting next to Seki Toshinari from the anime Tonari no Seki-kun: The Master of Killing Time—if you take a glance at Sakamoto, he's probably doing something out of the ordinary like holding a weird pose, talking to birds, or writing math notes using a brush for calligraphy. But the difference is that when Sakamoto does all of this, it will make you sigh in awe because whatever he does, he always does in the coolest way possible. Lastly, Sakamoto may act like he's from a higher dimension, but deep down, he values the time he spends with you and everyone else. He might ignore you if you try to get his attention with your womanly charms, but that doesn't mean he's avoiding you. If you are true to yourself, then Sakamoto will notice you and respect you for what you are.
---
4. Hoshimiya Ichigo from Aikatsu!

Episodes: 178
Aired: October 2012 - March 2016
Hoshimiya Ichigo is one of the best idols in the world and she happens to transfer to your school and is seated next to you. The reason she's a transfer student is that she's constantly looking for new ways to improve her skills as an idol, and by the time she has learned enough, Ichigo will return to Starlight Academy and put her skills to use to become the next Top Idol.
During your time with the determined and passionate idol, you'll find that Ichigo is quite adventurous and has a very creative mind: she can find mundane activities and turn them into fun memorable idol events. Want to infiltrate a rival school? Sneak in from the ocean using scuba gear. A little girl wants a Christmas tree? Ichigo goes to the forest to chop down a pine tree and use it to slide down the mountainside. Ichigo will definitely drag you along for the ride because she believes it's more fun to do idol activities with friends. As an idol, you need to make your fans happy and doing fun things with Ichigo is a sure way for everyone to support you in your endeavors, even after Ichigo has left.
---
3. Aihara Yuzu from Citrus

Episodes: 12
Aired: January 2018 - March 2018
Aihara Academy is an all-girls school for the elite and everyone follows the strict rules or otherwise face expulsion. You are not allowed to wear accessories, carry a smartphone, or do anything remotely fun. You're here to study and prepare for the future as wives for businessmen and powerful politicians.
Thankfully, your boring day at school just became livelier when the troublemaker Aihara Yuzu transfers to Aihara Academy and sits next to you. Yuzu was raised in normal society and has freedom to express herself, so it's natural you find her so confusing. Yuzu doesn't follow the school's strict rules and she stands out against the monotony of identical uniforms all thanks to her bleached air, polished nails, heavy makeup, and a ton of accessories. Yuzu gets into trouble almost every day and watching her go crazy over the school council president Aihara Mei is a main source of amusement in class. Oh yeah, they're sisters!
Yuzu may not be your future girlfriend or someone you can hang out with (we already know Yuzu is madly in love with her sister Mei), but Yuzu's rebellious ways and free-spirited attitude gives you hope that you too have the freedom to express your thoughts, the freedom to choose what future you want, and the freedom to love whomever you wish.
---
2. Reinhard von Lohengramm from Ginga Eiyuu Densetsu: Die Neue These - Kaikou

Episodes: 12
Aired: April 2018 - June 2018
Reinhard may be the center of attention of every girl in the class, but once you get to know him, he's very ambitious, surprisingly humble, and he cares more about making the world a better place than flirting with the girls. Don't worry, he won't take away your crush. Reinhard excels in almost anything from academics to sports and has the qualities of a natural leader, so he's very likely to get elected as school council president, or, maybe even elected as the new school principal.
But in order to achieve his goals, Reinhard needs talented people. Reinhard has a keen eye and can easily see the strength and weaknesses of everyone in class, including you. You may think you're clumsy, dumb, or have no real goals for the future, but when Reinhard asks you to take part in his ambitions, then he knows you have an invaluable hidden talent. And maybe one day, Reinhard will recruit you to be one of the commanders of his massive space fleet and you will conquer the galaxy together.
Oh and Reinhard is a very loving person and clumsy around women, so, ladies, you still have a chance if you make the first move.
---
1. Saitama from One Punch Man

Episodes: 12
Aired: October 2015 - December 2015
Saitama is an oddball and he may not make enough friends at school, but he's very approachable if you take a second look. And Saitama being a B-Class level hero has its benefits, like he'll protect the school from evil supervillains and he'll make a great buddy during PE and sports events… Well, that's assuming you're playing with him and not against him. Saitama has normal hobbies and interests so you can invite him to hang out together with your friends, eat out in ramen shops, play some video games during the weekends or summer breaks, do the occasional locker room talk about that hot girl from the class across the hallway, or help in his hero duties that don't involve fighting monsters.
But what makes Saitama a great friend is that he's very humble—he wouldn't brag about his strength like how he can kill monsters with one punch, nor abuse his power to get whatever he wants. Instead, he uses his power to help everyone and help protect the world from anyone who wishes to do harm to other people. Your classmates may ogle at Genos or fawn over Tatsumaki, but only you and a few of your classmates know that it was Saitama who saved the world from the leader of the Dark Matter Thieves, Boros. Saitama got no promotion, no recognition, and no acknowledgment for his achievements, but that's all right because Saitama is just a normal hero who will help anyone in need.
---
Final Thoughts
And there you have it! In all honesty, every anime character, be it a villain, a monster, a robot, or a giant alien would make a great classmate and seeing them do things out of their usual routine is a fun and amusing exercise. Japanese fans take it to the next level by visualizing their fantasies and appreciation of these characters through fan art and doujinshi. This is truly one of the few reasons why the anime community is great.
But what do you think of the list, though? Do you have an anime character you wish they sat next to you? What would it be like? We would definitely love to hear your stories, so please, please, PLEASE, leave your thoughts in the comments below!
Oh and no weird fantasies, please! This is not a hentai article, so keep those raging hormones in check!
---
---
"Tonari no Seki-kun"
Haven't we all thought to ourselves one time or another, what if that anime character sat next to me in class? How more fun and joyful school would've been, or from a girls perspective, how would my favorite anime male character look like in real life. How fun it would be if he sat next to me in school.
Imagination is a funny thing and there is no end to what the human mind can think of. That is why this list will consist of the top 10 anime characters you wish he sits next to you in school! It can be a bunch of different reasons. Maybe because you think you will be best friends, or maybe just because of the sight of that cute anime character. Doesn't matter! All will be answered in a matter of minutes so stick around and read through the choices on this list.
10. Sojiro Izumi from Lucky Star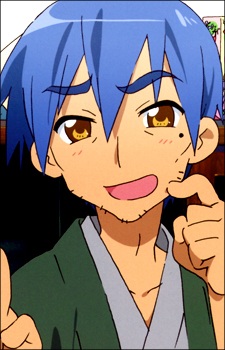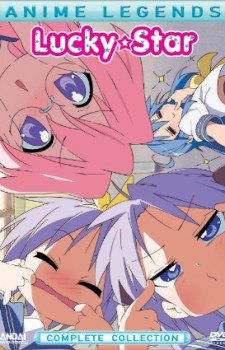 Episodes: 24
Aired: April 8, 2007 – September 17, 2007
Here we have a interesting choice for a male anime character to have as your partner in crime at school. First, Sojiro Izumi might be next to you in class because he needs some extra answers or to repeat something he totally forgot. Or maybe it's because he's a lolicon.
Yeah, he is a bit older, but why he's been chosen for the last spot on this list is because he would make the school life a lot more fun and interesting with his hobby's. Video Games and Anime, which is why it would be so fun to sit next to him chatting about different kinds of games and anime.
But, ladies be warned of his lolicon side!
---
9. Tetsuya Kuroko from Kuroko's Basketball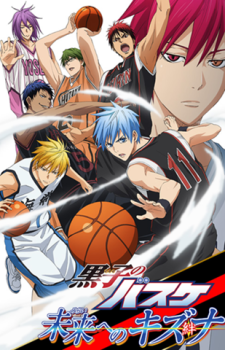 Episodes: 25
Aired: April 8, 2012 – September 22, 2012
In real life, Kuroko would be quite the cute guy, and if you ask girls who love this anime, who wouldn't want a cute boy next to them in class? But because Kuroko is quite good at being the "shadow", so to speak, when it comes to being with others, he might not be the most interesting fellow to sit next to in school.
He also has great team spirit and is very oriented, it would be great to have such a classmate next to oneself. Kuroko is the real gentleman when it comes to women, any girl would want to have such a nice and proper guy beside them. As it seems, he is good at cheering gloomy girls up too. So sitting next to Tetsuya Kuroko wouldn't be so bad, wouldn't it?
---
8. Kousaka Kyousuke from Ore no Imouto ga Konnani Kawaii Wake ga Nai

Episodes: 12
Aired: October 3, 2010 – December 19, 2010
Kyousuke would be the normal guy to sit next to in class, but perhaps what makes him special is because of his younger sister and how he has a little knowledge dealing with hot blooded girls who like to take charge. So for the guys, it would be a good classmate to have because the conversations about how to deal with angry little sisters. And of course, video games and visits to Akihabara.
For the girls, Kyousuke is a handsome young man who isn't stupid and knows how to deal with girls, so he wouldn't be a bad person to sit next to him in class.
---
7. Monkey D. Luffy from One Piece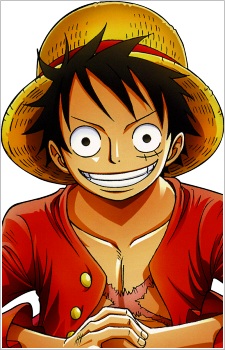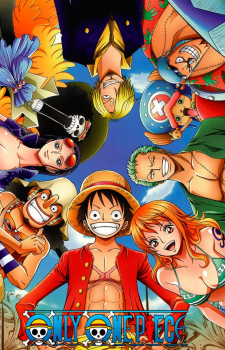 Episodes: Unknown
Aired: October 20, 1999 - Ongoing
Now, Luffy is a guy who probably will get both of you in trouble if you sit next to him in school, but who wouldn't want to sit next to a real pirate? The stories he would tell, and because he is known as a trouble-maker, the teacher will always look like she is prepared for anything when it comes to you two.
School would be a lot more fun with stories about the open sea and the freedom as a pirate, and all the treasure out there just waiting for anyone who wants to claim it. The bad part about this would probably be that you'd want to leave school and join Luffy's crew as a pirate yourself.
"Kaizoku, oh ni ore wa naru!"
---
6. Son Goku from Dragon Ball

Episodes: 153
Aired: February 26, 1986 – April 12, 1989
Goku is someone both boys and girls will love. He will be the perfect guy to sit next to in class because of his cheerfulness and his energetic attitude. Also because of his love for competition, so be prepared to start working out too if you want to keep up with a guy like Goku.
He will most likely never look down on you no matter what your actions might be, mainly because of his ability to see the good in others. I believe because of Goku's personality he would be a great friend to anyone who might sit next to him. And his happy attitude will surely rub off on you as well.
---
5. L from Death Note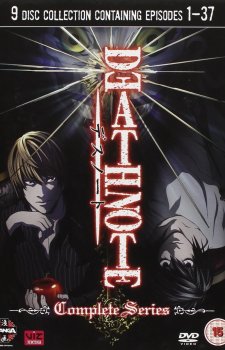 Episodes: 37
Aired: October 4, 2006 – June 27, 2007
First of all, everyone will probably look at you too, mostly because of L's way of sitting in a chair and because he will most likely be eating something sweet like a dessert in the most delicate way he can think of while sitting next to you. But never be fooled by his appearance.
L is very intelligent and would be a great partner to have next to you in school, even if he has a kind of weird way about himself. He will be a great friend to talk to about serious things but also someone you can joke around with a lot.
---
4. Edward Elric from Full Metal Alchemist

Episodes: 51
Aired: October 4, 2003 – October 2, 2004
It would be so cool to be sitting next to a genius like Edward Elric, and to see those bionic parts on his body while discussing alchemy and maybe even taking up that as a subject yourself? Edward is a guy I believe many will like to sit next to, probably because of his humour, plus he is a smart and friendly guy.
I think it would be best to have him as a classmate in science class or chemistry! That would be the best teaching/learning experience ever while also having a new and totally different friend like Edward, one of the Elric brothers.
---
3. Uchiha Sasuke from Naruto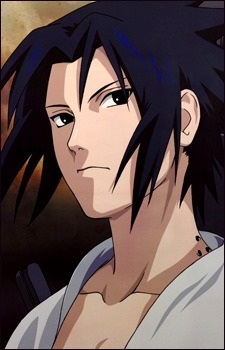 Episodes: 220
Aired: October 3, 2002 – February 8, 2007
I do know why all the girls want to have a guy like Sasuke next to them in school. It would create some tension in the classroom for sure. Between girls and boys! He might be a cute guy, but he's also a boy genius of the Uchiha clan. How cool wouldn't it be to have a real ninja next to you and to see the Sharingan in action.
Depending on his mood, you could get a glimpse of how hard the life of a shinobi really is. And if you get to know him and his background, maybe your own problems wouldn't be that important any longer. For the guys, maybe it's more of a motivation to have a genius like Uchiha Sasuke next to oneself. And for the girls, it would more be like day dreaming everyday at school.
---
2. Takumi Usui from Kaichou wa Maid-sama

Episodes: 26
Aired: April 2, 2010 – September 24, 2010
"Pretty boy" has to be best way to describe Takumi Usui. He is a handsome young man and will draw some attention while sitting next to you in school. Mainly because he will be a heart breaker amongst the girls, and because of his looks he will probably be quite the popular guy.
Even though he doesn't show it, he is smart and would be a great guy to sit next to in class for those difficult math questions. Also because he is very athletic, it would be a good way for those who want to become more handsome like Takumi. Would be interesting to sit next to such a popular and handsome guy.
Who knows, maybe you'll get into the spotlight because of just sitting next to him?
---
1. Sebastian Michaelis from Black Butler

Episodes: 24
Aired: October 3, 2008 – March 27, 2009
We have seen that Sebastian Michaelis can be a great helper and friend to have for a classmate. It would be like heaven wouldn't it? You can get help with any question you don't know the answer to and he is not a bad guy to look at. Because of his gentleman posture and appearance, he has a calm and cool personality.
If someone tries to start a fight with you, you can always ask your friend Sebastian to help you from getting into trouble. Always good to have demon butler on your side huh? Just let him know that you're looking for a butler and a friend.
---
It's always fun to dream and to see a glimpse of how it would be to see our favorite anime characters in real life, because of the imagination in our hearts. But to meet them in real life, will they live up to our expectations or will they just go on with what they normally do in their anime life?
I hope this was a good read? Be sure to comment on what male character you wish to have next to you in school!