We all know about anime girls with beautiful eyes, hair, smiles or bodies. But what about girls with amazing feet?
You have read correctly, today we want to reach out to all fans of feet, legs and more amongst you and highlight some of the best anime feet out there. We tried our best to gather as many different girls as possible. Some of them constantly walk around barefoot, others love their high socks and some of them tease the viewers with lace and leather.
Foot fetishist, get ready for a Top 10 list of the special kind!
10. Nami from One Piece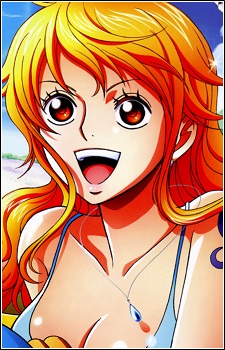 Episodes: Unknown
Aired: October 1999 - ?
The first spot on this list belongs to one of the most loved and well-known women in anime, Nami from One Piece.
Do we really need to tell you what One Piece is about? We have Monkey D. Luffy and his pirate crew, the vast ocean, endless numbers of islands, superpowers, fights, friendship, a great treasure and the insistent need to explore. You know the drill.
So why do we want to include Nami on this list? Her feet might not be one of the major focus points of the storyline (not even a minor one, to be honest), but who doesn't love her long legs that are either dressed in a miniskirt or tight jeans? On top of that, she can often be seen barefoot or wearing open shoes to satisfy all of your foot fetishist dreams. Nami is without a doubt our first pick!
---
9. Yume from Hai to Gensou no Grimgar (Grimgar of Fantasy and Ash)

Episodes: 12
Aired: January 2016 - March 2016
Moving on to a more recent show, next up we have Yume from Hai to Gensou no Grimgar.
This is your adventure/fantasy/action show of the Winter season 2016. Picture the fantastic world of Grimgar that combines the best aspects of fantasy stories with compelling action. In this world, a group of strangers has to join forces in order to eliminate all evil that threatens to destroy Grimgar.
Yume is a hunter girl with red hair and red eyes. With her upbeat personality she is always good for a laugh and will surely put a smile on your face. Not only will you get to enjoy her bare feet, but also her reddish stockings and shorts that are indeed very short. If you enjoy cute girls with cute feet that also know how to handle a bow and dagger, then Yume is the one you've been looking for.
---
8. Shinobu Oshino from Owarimonogatari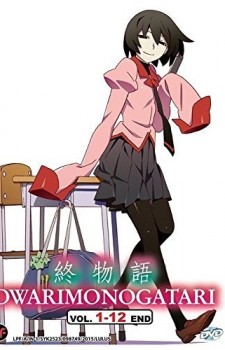 Episodes: 12
Aired: October 2015 - December 2015
Owarimonogatari is without a doubt a great show with lots of devoted fans. But who would have thought that it also has a special girl who caters to all fans of naked legs? That girl is Shinobu Oshino.
Owarimonogatari tells a story filled with mysteries in a setting as normal as a high school. As part of the Monogatari series it continues the story of student Koyomi Araragi who somehow managed to survive a vampire attack. Now, in his third and final year of high school he gets introduced to a mysterious transfer student who might play a role in deciding Koyomi's ultimate fate.
Innocent looking Shinobu was once a powerful vampire, but has now lost her powers and is forced to walk earth as an eight-year-old girl. Usually she looks like a helpless girl, but don't be tricked since she still has the mentality of the powerful vampire she once was. Not only do you get to see her bare legs and feet frequently throughout the show, but she also has a special bathing scene where she stretches her naked soles towards the viewers. The vicious vampire with the cute feet is our next recommendation!
---
7. Erio Touwa from Denpa Onna to Seishun Otoko (Ground Control to Psychoelectric Girl)

Episodes: 12
Aired: April 2011 - July 2011
You are looking for a girl who is more unique? Then check out our next pick, Erio Touwa from Denpa Onna to Seishun Otoko, who is convinced that she comes from another planet.
The story starts with teenager Makoto Niwa who gets to move in with his aunt while his parents travel abroad. He would actually love to enjoy his freedom and spend his days in quiet and peace, but there is one girl who makes this wish impossible. As it turns out, he has a cousin named Erio Touwa who claims to be an alien and is only visiting earth to study humanity. A truly extraordinary encounter is about to unfold.
The story of Denpa Onna to Seishun Otoko might only cater towards fans of Slice of Life shows, but the cute girls of the main cast definitely make it worth a watch. Our main heroine Erio is a sweetheart with long blue hair that walks around her home on bare feet and wrapped in a futon. It's already hard to resist this anime cutie normally, but if you are also a fan of small feet and long legs that are barely covered by a mini skirt, then this show has to be added to your must-watch list.
---
6. Holo from Ookami to Koushinryou (Spice and Wolf)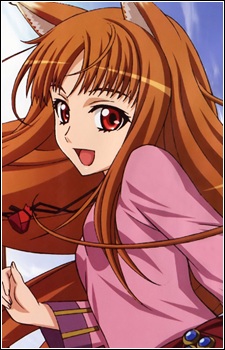 Episodes: 13
Aired: January 2008 - May 2008
Speaking of girls walking around barefoot, who would be more suited than a girl who is actually an animal?
Spice and Wolf tells the love story of wolf goddess Holo and traveling merchant Lawrence. After an unplanned encounter they decide to travel together, slowly moving north to bring Holo back to her home. As you could expect, the two of them start getting closer and closer and soon enough they have to question how much they actually mean to each other.
As mentioned, Holo is a wolf deity in human form. That is why you often get to see her naked feet as she is not used to wearing shoes. But it's not really her bare feet that made us decide to include her on this list. What really makes her stand out is her agility and the preciseness with which she moves her body. So if you like wild girls that also have a gentle and innocent side, then you will enjoy Holo from Spice and Wolf.
---
5. Evangeline Athanasia Katherine McDowell from Mahou Sensei Negima! (Negima!)

Episodes: 26
Aired: January 2005 - June 2005
From a girl with a simple name we are moving on to one with four different names: meet Evangeline Athanasia Katherine McDowell from the hit show Negima!.
Negima! is a show that is often underappreciated because of its age, but still deeply loved by its fans for its humor and Ecchi elements. Negi Springfield is a soon-to-be wizard and only has to pass a final exam in order to become a full-blown magician. Things turn out to be much different from what he had expected and now he has to pass as an English teacher at a female-only school to prove his abilities. A fun adventure is about to begin!
Evangeline is one of the students Negi has to put up with. Despite her innocent looks Evangeline is actually a vampire who can please anyone with her powerful and dominant personality. She tends to take her shoes off whenever she doesn't feel like wearing them and also isn't afraid to show off her lean legs in her school uniform. Her feet also don't need to hide, especially since she is one of the few anime girls wearing nail polish. Evangeline has some of the more elegant feet on this list and since Negima! is known for its fan service, there should be something for everyone to enjoy in this show.
---
4. Mio Isurugi from MM!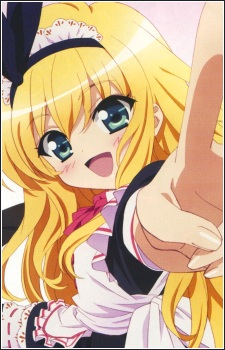 Episodes: 12
Aired: October 2010 - December 2010
We continue our list with a girl that stole our hearts with one specific scene. It's time for Mio Isurugi from MM!.
If you are already a fan of Ecchi, this show is for you. Get ready to meet Sado Taro who has to realize that he is a little bit of a masochist and loves it when people make him feel miserable. To overcome his problems he joins a club that is supposed to help him out - only to realize that the other members are equally twisted and need help to overcome their own set of difficulties.
Even though Mio is the head of the school club, she is still fighting her superiority complex that makes her believe she is a goddess. In one beach scene, Mio feels the need to make sure that Taro knows his place. To do that, she puts her naked foot on top of Taro's head and keeps pushing him underwater, only to finally kick him in the face. The charm of Mio's feet is that she knows how to use them, and coupled with her superiority complex, they make for quite a powerful tool. All fans of Ecchi stories and domination scenes should give MM! A try.
---
3. Kurumi Tokisaki from Date A Live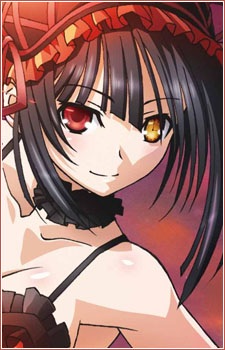 Episodes: 12
Aired: April 2013 - June 2013
Not everyone enjoys watching naked feet. Some prefer leather and straps and that is exactly why we have included Kurumi Tokisaki from Date A Live.
You might already be familiar with Date A Live, but let us give a quick overview for those that haven't watched it yet. This comedy harem anime tells the story of Itsuka Shido who has to go on dates with spirit girls in order to save the world from imminent danger. Sounds weird? Well, that's exactly what you can expect from Date A Live.
Kurumi is one of those girls that Shido has to seduce. This turns out to be a dangerous task since Kurumi has a split personality and can easily switch between a kind high school girl and a psychopathic maniac. To top off her charming personality she wears a Lolita dress with black garter belts to hold her tight stockings in place. Her feet look almost cute compared to her tough attire and it is this contrast that grants her a spot on this list. Every fan of yandere and girls wearing stockings will enjoy our charming Kurumi.
---
2. Sena Aoi from ChäoS;HEAd (Chaos;Head)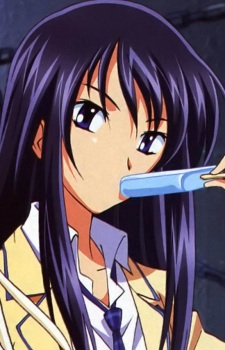 Episodes: 12
Aired: October 2008 - December 2008
If you are looking for more foot domination scenes, there is one girl that you cannot miss out on and that is Sena Aoi from Chaos;Head.
This anime is as chaotic as its title, to say the least. As a viewer you follow otaku Takumi Nishijou on his journey as his world gets turned upside down. He gets drawn into a series of "New Gen" murders that slowly but surely become a bigger part of his life than he had expected. His reality starts to mix with imagination and he cannot be sure of what's real and what's fake anymore. Welcome to Chaos;Head.
So how does Sena play into this crazy universe? Well, she is a tough chick who you can usually find around Shibuya holding a longsword in one hand and a blue popsicle in the other. Most importantly, she is not afraid to show others that she is in control. In an encounter with Takumi she slowly takes off one sock and puts her naked foot on his body, trying to force him to speak up. If that scene doesn't deserve a spot on this list, we don't know what does.
---
1. Maya Kumashiro from Seikimatsu Occult Gakuin (Occult Academy)

Episodes: 13
Aired: July 2010 - September 2010
Last but definitely not least we have an anime girl for all fans of endlessly long high socks: the tough Maya Kumashiro from Occult Academy.
This show is a time travel anime that tells the story of Waldstein Academy. After the earth is invaded by aliens, time travelers are sent back in time to prevent this catastrophe by destroying the Nostradamus Key. As the daughter of the Academy's headmaster, Maya sets out to find the key and destroy everything connected to occultism in this world. Let's see how her mission ends.
Without a doubt, Maya is already a beauty with her long black hair and blue eyes. However, it's her fashion choices that have brought her to this list. Her slender legs are dressed in black high socks that end just inches below her short dress. Not only are they a beautiful sight, but unlike our other girls whose feet you only get to see from time to time, Maya's stockings are there for you to enjoy in almost every single scene. All foot fetishists of you should definitely check out Occult Academy!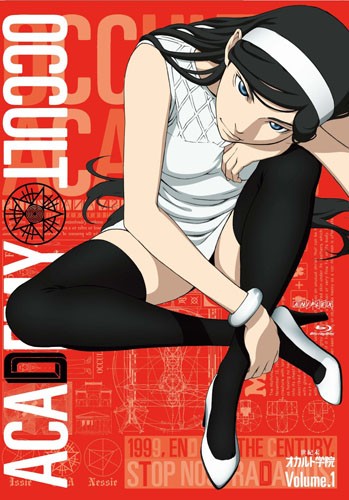 ---
Final Thoughts
This sums up our Top 10 for this time. We hope that you could enjoy our quick compilation of feet, legs, socks, stockings and everything connected with them. If you do plan on commenting below, please understand that this is a very subjective topic and our recommendations might not align with your favorites. Just take it as an opportunity to learn about new characters and share your personal top anime feet with the community.
So let us know what you thought of our ten beauties! Who else did we miss out on? Leave your opinions in the comment section down below.
---