También puedes leer este artículo en:Español
GONZO has a very complicated story, for a studio that has been around for little more than 20 years. Shouji Murahama founded the studio in 1992 after he left Studio Gainax to be able to pursue his own artistic view. And that has been one of the biggest problems that GONZO has: even when no one can deny that they have a very experimental and progressive style, it's sometimes hard for them to have a good ending, and their series were really expensive to make until it was rumored this would bring the company to bankruptcy.
And yet, despite having to fire at least 75% of their staff at some point, and then having to subcontract their services to other studios in order to make more money, no one can deny that when GONZO had a hit, they were usually epic series that no one can forget. Which is probably the reason why they are still in business despite their financial problems. And because they are producing at least one series each season, it's about time we update the best ten anime made by GONZO that you can enjoy.
10. Red Garden

Episodes: 22
Aired: October 2006 – March 2007
Claire, Rose, Rachel, and Kate are in a horrible situation. Not only have they been told that one of their common friends, Lise, has committed suicide; they also have been informed that they are actually dead and that the only reason they still seem to be breathing is that they're needed for a very special mission. If they want to keep living, they need to fight for their lives against monsters that look like bestial men. And so, armed with nothing but their will to live, the four girls start to investigate what ties Lise's death with the bestial men.
Red Garden is a very strange series: On the surface, we could say it's another girls vs. monsters series, where our four protagonists learn the power of friendship while they save the world. However, while it is that, it also gives the viewer a very interesting mystery to solve. Not only that, it's one of the very few anime series that recorded the voice acting before the animation process started. Because of this, if you watch it in the original Japanese, you can see the lips sync perfectly with what the characters are saying. If you want to watch a very different brand of warrior girls, Red Garden will fit the bill.
---
9. Saishuu Heiki Kanojo (She: the Ultimate Weapon)

Episodes: 13
Aired: July 2002 – September 2002
Chise and Shuuji have a complicated relationship. He is quite bitter and, very often, it seems to other people that he doesn't really care for her, while she is incredibly shy and constantly apologizes for everything, which only infuriates Shuuji. But all that falls to the background when, during an aerial attack by a neighboring country, Shuuji discovers that Chise is turning into a living weapon that is supposed to protect Japan. From then on, as the war continues, Shuuji and Chise have to fight to preserve Chise's humanity, as she grows more and more detached as her transformations become more extreme.
Saishuu Heiki Kanojo, better known as Saikano, is one of GONZO's best-known anime with good reason. It's both a heartwarming love story and a harsh criticism against all wars. It's also a story that will make many hardened viewers cry, as there's no happy ending. But at the same time, the story is quite solid, and the changes made from the manga to the anime make sense and help to make the whole thing a bit less depressing without butchering the original message.
---
8. Afro Samurai

Episodes: 5
Aired: January 2007 – February 2007
The best swordsman and the strongest warrior in the entire world are the ones who possess the "Number One Headband", but they can be challenged by whoever wears the Number Two Headband. The current possessor of the Number Two Headband is Afro, a young samurai who is dedicated to avenging his father's murder by the man who is now wearing the Number One Headband. Problem is, while only Afro can challenge this man, anyone can challenge the wearer of the Number Two Headband, and thus, those who look to get the headband and the right to challenge Number One constantly interrupt his mission.
Afro Samurai has a very interesting story behind the scenes, as it's a creative collaboration between Takashi Okaza, who did the original doujinshi on which the series is based; Samuel L. Jackson, who voices Afro; GONZO, who of course provides the animation; and RZA from the Wu-Tang Clan, who made the music. It's an amazing mixture of hip-hop and anime, which gives us a very futurist feudal Japan, as crazy as that sounds. It's also a short series with only 5 episodes, so it makes a great way to spend one afternoon.
---
7. Black Cat

Episodes: 23
Aired: October 2005 – March 2006
Train Heartnet and Sven Vollfied are two bounty hunters who try to get by with small jobs that give them little cash. It would be awful, but the truth is that both enjoy having no real worries. Unfortunately, they both have secrets, and Train's tend to catch up with him at the worst times possible. Because see, Train was one of the most feared assassins working for Chronos, an organization dedicated to conquering the world. Even worse, his old partner, Creed Diskenth, is now trying to overthrow Chronos with his own group, and both groups want Train in their ranks.
Black Cat is a very fun and exciting action series, for those who enjoy spy stories. While most of the story follows Train and his quest to leave his past behind, we also get a lot from Sven, who used to be part of the police force who fought against Chronos, as well as from their allies, Eve and Rinslet. While there's also a very serious plot, we get to see some fun capers of the smaller jobs Train and Sven take. While the ending of the anime may be a bit frustrating, the whole series is a fun ride for viewers that you shouldn't miss.
---
6. Samurai 7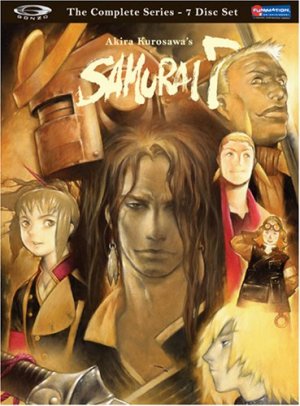 Episodes: 26
Aired: July 2004 – December 2004
After a terrible series of wars and division within the land, the Kanna village has nothing more to give except for their rice harvest. Which is a real problem when the Nobuseri bandits decide to attack them, as the Nobuseri are terrible ex-samurais who have merged with machines and thus have become deadly cyborgs. Convinced that only other samurai could defeat them, the villagers send three envoys to search for samurai who will be willing to defend their village in exchange for all the rice they can eat. While the mission is not easy, they manage to find seven samurai who fit the bill and are ready to fight against the Nobuseri, and, if needed, the whole government that has caused so much misery.
Anyone familiar with the Seven Samurai movie by Akira Kurosawa may recognize the basic plot. And yes, what happened here is that someone at GONZO saw the movie and decided that what it really needed was mecha because mecha makes everything better. And while it is not a cinematic masterpiece, it is a very enjoyable action series that showcases all of GONZO's animators' strengths.
---
5. Full Metal Panic!

Episodes: 24
Aired: January 2002 – June 2002
Kaname Chidori is not having a nice month. This is because of the new transfer student, Sousuke Sagara, who is a really weird guy who speaks as if he was in the army and keeps following her around all the time. What she doesn't know is that he is not just a military enthusiast; he's a sergeant who was raised as a child soldier and belongs to the anti-terrorist organization Mithril. Not only that, he was sent undercover to protect her from different agencies who want to kidnap her for their own goals.
Full Metal Panic!, based on the light novel of the same name, is one of the funniest anime made by GONZO, which makes it a shame that they were only involved in the first season. The contrast between Kaname's normal life and Sousuke's inability to understand civilian high school life is always funny and it's constantly commented on by Sousuke's unit: Captain Testarossa, Mao, and Weber, who are quick to realize that Sousuke is falling in love with Kaname. While the following seasons, Fumoffu and The Second Raid, tend to be more popular; the original GONZO series is one you shouldn't miss.
---
4. Chrno Crusade (Chrono Crusade)

Episodes: 24
Aired: November 2003 – June 2004
Episodes: 24
Aired: November 2003 – June 2004
When demons attack mankind, only a few well-trained individuals can fight back. Those people are members of the Order of Magdalene, nuns, and priests that know exorcisms as well as combat in order to exterminate all demons. And yet, one of their own, Sister Rosette Christopher, is allied with a demon, the horn-less Chrno. The Order allows this because it's quite obvious to them that Chrono is also fighting against demons, and as the saying goes, "the enemy of my enemy is my friend".
Based on the manga by Daisuke Moriyama, Chrno Crusade has everything a fan of action and fantasy could want. While the idea of combat nuns is not precisely new, the secret twists in the story make it feel quite original, especially when we get into the relationship between Rosette and Chrno. The animation is also very smooth and the ending is quite fitting, even if some may describe it as heart-wrenching.
---
3. Romeo x Juliet

Episodes: 24
Aired: April 2007 – September 2007
When the Montague family seized control of the kingdom of Neo Verona, they had no mercy on their rivals and slaughtered the entire Capulet family in one night. However, they didn't know that the heir to the throne, Juliet Fiammata Asto Capulet managed to survive thanks to the captain of the guard. And years later, she started fighting against them under the identity of the Red Whirlwind. But near her sixteenth birthday, she meets Romeo Candorebanto Montague, son of the man who killed her family, and since neither of them knows the true identity of the other, they fall in love.
"For never was a story of more woe than this of Juliet and her Romeo". This is the last sentence in the famous Romeo and Juliet play by William Shakespeare, which serves as the blueprint for the Romeo x Juliet series. Is not a spoiler, since the ending of Romeo and Juliet is so well-known that even people who have never seen the play know it. Still, GONZO manages to give some really interesting twists to the old classic and make you wish that the ending could be different this time around. In the end, Romeo x Juliet is a great series for those who like reimagining old stories, which has enough surprises even for a jaded fan.
---
2. Gankutsuou (Gankutsuou: The Count of Monte Cristo)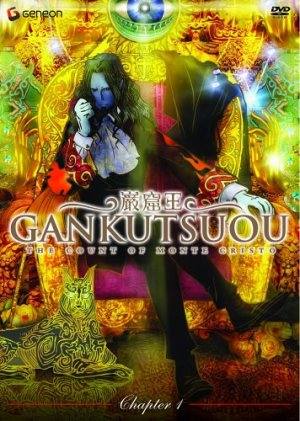 Episodes: 24
Aired: October 2004 – March 2005
When Viscount Albert de Morcerf and Baron Franz d'Epinay meet the Count of Monte Cristo after a night of partying on the colony of Luna, they couldn't know that he would end up ruining their families and their lives. While to Albert, the Count presents himself as a self-made millionaire who desires to be part of the high class on the Moon, in truth he is a cold, calculating man who is planning his revenge against many of the nobles Albert calls friends.
Gankutsuou is based, quite loosely, on the novel The Count of Monte Cristo, by Alexandre Dumas. Since it's a bit less known than Romeo and Juliet, we really don't want to give too many spoilers, but the main difference is that while the book is told in the Count's point of view, Gankutsuou gives us the point of view of his victims, which make the story look quite different from the original. It also has some of GONZO's most experimental animation, because while the characters and backgrounds move, the textures of their clothes don't, which creates a very distinct visual effect that makes it an unforgettable series.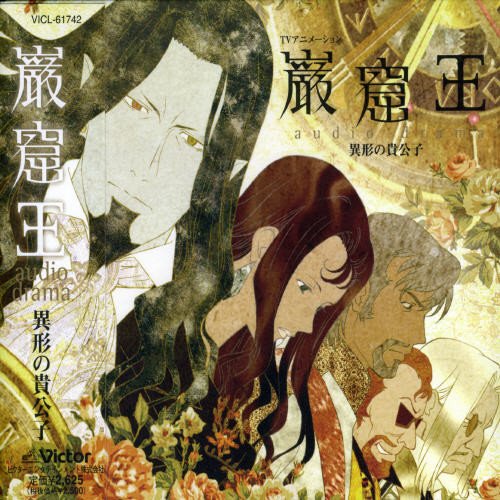 ---
1. NHK ni Youkoso! (Welcome to the N.H.K)

Episodes: 24
Aired: July 2006 – December 2006
Tatsuhiro Satou is twentytwo and has not left his room since he was eighteen and he dropped out of college: He is a Hikikomori, a shut-in, with no real employment or future for himself. This is a common situation in Japan, but he is convinced this is not by chance. He believes that the Nihon Hikikomori Kyokai –the Society for Hikikomori in Japan- or NHK for short, is the one to blame for this. They're an evil conspiracy that is dedicated to destroying social life in Japan by spreading the hikikomori culture. This is when he meets Misaki Nakahara, a girl that is completely dedicated to helping him get out of the apartment, and face society once again.
NHK ni Youkoso! is a fascinating series because it portrays a part of Japanese society that has been, at times, misunderstood. Hikikomori culture has grown in the past decades, and whenever they appear in anime, it's usually as the punchline or as the very creepy individual who has no grip on reality. Tatsuhiro, in contrast, may have delusions about conspiracy theories, but he is very sympathetic, and makes NHK ni Youkoso! a very layered story that all fans of Japanese society and culture should watch.
---
Final Thoughts
In the field of animation, it's hard to make a name for yourself when you are a newcomer. GONZO decided to put everything they could on the table when they started, and even if that brought them economic troubles early on, it also gave them enough credibility and followers to change course and survive. And in the meantime, give us some amazing series and movies.
In their years, GONZO has made many series too, many more than some other studios that have been around just as long. So we'd like to know your opinion of this list, and also, your thoughts on GONZO's works in general. Please, let us know in the comments below.
---
---
"Kaleido Star"
One of the most prominent anime studios today is Gonzo, or Kabushiki-gaisha Gonzo in Japanese. The studio is founded in September 11, 1992 by former members of another notable anime studio, Gainax. Handling the planning, production and creation of famous titles such as Basilisk and the all-popular Hellsing. the studio stands as one of the very notable members of The Association of Japanese Animators.
The company itself has had its turns of ups and downs, with numerous mergers and financial difficulties in its history. From being initially founded as as Gonzo, Inc. back in 1992, it merged with Digimation K.K. in 2002, and later, the company was rebranded as Gonzo K.K. in 2009. The company has also had its share of financial throes, some of which forced the Tokyo Stock Exchange to delist the company from the Japanese stock market. The company has bounced back since the time however, even listing better profit margins in later years.
One thing that is definite however, is the fact that despite the amount of difficulties that the company has had in the past, it has not only established a reputation as one of the most prominent anime studios in Japan, it has also earned a name for itself for producing anime of such high caliber that the company name has almost become synonymous with great quality productions.
This list shows ten of Gonzo's most prominent works. Here then, are the Top Ten Anime made by Gonzo!
10. Blade and Soul

Episodes: 13
Aired: April 2014 - June 2014
Blade and Soul is an anime whose source material differs from Japan. Based on a popular Massively Multplayer Online Role-Playing Game (MMORPG) developed in South Korea, the anime focuses on an original storyline that is based upon the world that it is featured in the game. The storyline revolves around a female swordsman, Alka, and her quest to seek revenge for the death of her murdered teacher.
The anime adaptation of Blade and Soul, as well as Gonzo's involvement in its conception, was very notable for the company. For one, the franchise and fanbase established by the MMORPG has already gotten very large prior to the anime being created. Thus, the minds behind the game resolved to partner with an animation studio that can do justice to the intricate and massively developed world conceptualized in the game. Gonzo, of course, did not disappoint.
---
9. Last Exile: Fam, the Silver Wing (Last Exile: Ginyoku no Fam)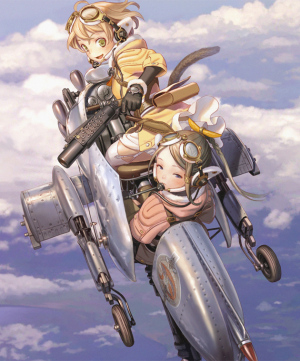 Episodes: 23
Aired: October 2011 - March 2012
The universe of Last Exile is a very massive, well-developed miasma of retro-futurism and steampunk science fiction that is quite unique and rare in anime. The story is set in the world of Prester, a place resembling nineteenth century England at the height of the Industrial Revolution, where two powerful factions, the Anatoray and the Disith have been engaged in a long-standing conflict according to the code of chivalric warfare which is mostly fought in the sky using flying machines.
Last Exile: Fam, the Silver Wing, is a sequel to the original Last Exile title, taking place four years after the previous series' conclusion. The anime was very well-received, not only in Japan but also in the West. Though Fam, the Silver Wing employs a new story with new characters and new mechanical designs, it nonetheless still kept the spirit of the original alive, thanks to the top-notch production by Gonzo, as well as its direction and score.
---
8. The Tower of Druaga: The Aegis of Uruk (Druaga no Tou: The Aegis of Uruk)

Episodes: 12
Aired: April 2008 - June 2008
Set in a world 80 years after the mighty King Gilgamesh has defeated "the tower" single-handedly, The Tower of Druaga: The Aegis of Uruk features a new, reborn tower and the brave souls who attempt to conquer it. At the core of the story is Jil, a young guardian who joins a party attempting to climb and conquer the new tower in pursuit of a legendary item called the Blue Crystal Rod. However, acquiring the item is easier said than done, for it is guarded by the sinister Lord Druaga and his guardians.
The Tower of Druaga: the Aegis of Uruk is an anime adaptation of Namco's arcade game with the same title, which was released in 1984. The 1984 game, The Tower of Druaga, eventually spawned a video game franchise called the Babylonian Castle Saga, of which the anime is a continuation of. Released in 2008. the series is among the first titles that Gonzo has opted to be broadcasted in Japanese and subtitled in English on Youtube, Crunchyroll, and BOST TV.
---
7. Rosario + Vampire (Rosario to Vampire)

Episodes: 13
Aired: January 2008 - March 2008
Based on a series of bestselling manga written and illustrated by Akihisa Ikeda, Rosario + Vampire features the story of Tsukune Aono, a young man with who, due to his poor grades, ends up being enrolled in Yokai Academy, a boarding school for monsters whose primary aim is to teach coexistence between humans and monsters. Tsukune eventually befriends a beautiful vampire girl, Moka Akashiya, who finds the scent of his blood extremely enticing.
While the manga has garnered fans due to its fairly smooth blending of enough fanservice, character development and action, the anime quickly gained a notorious reputation for having an immense amount of the former, causing certain channels that were broadcasting the series to censor certain scenes. Despite this however, the anime was still considered successful, spawning another season called Rosario + Vampire Capu2 and proving quite popular abroad.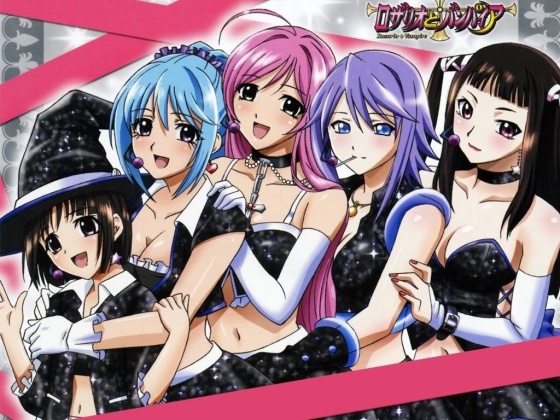 ---
6. Stigma of the Wind (Kaze no Stigma)

Episodes: 24
Aired: April 2007 - September 2007
Stigma of the Wind features the story of young Kazuma Kannagi, the eldest son of the Kannagi family, a clan who is imbibed with the ability to use "Enjutsu," the power to control flames. Kazuma however, is unable to do so. After being soundly defeated by his 14-year-old cousin for the right to wield the "Enraiha," a family heirloom, he is banished, only to return four years later as a master of the "Fujitsu," or wind technique.
What makes Stigma of the Wind quite unique and somehow tragic is the fact that it is based on a story that is destined to never be finished due to the death of its author, Takahiro Yamato, on July 20, 2009, forever rendering the story incomplete at 11 volumes of the manga. The anime adaptation, created by Gonzo, differs significantly in tone from the source material, as the main character is portrayed to be much darker in the manga, showing merciless tendencies to antagonistic characters. Despite the changes however, the anime adaptation has still been well-received.
---
5. Trinity Blood

Episodes: 24
Aired: April 2005 - October 2005
Trinity Blood features a pretty unique storyline, set in a world 900 years after an apocalyptic war between humans and vampire. From the fallout of the apocalyptic war emerged three strong factions, the Vatican, the human government, and the New Human Empire, inhabited by vampiric beings, three factions who end up being embroiled in a Cold War. The story focuses on Abel Nightroad, a vampire working for the Vatican who feeds on other vampires.
This is one of the titles that has made Gonzo into a prominent name not only in Japan but also abroad. Enjoying great ratings locally and internationally, Trinity Blood was well-received by both critics and audiences alike, to the point when FUNimation, Gonzo's partner in releasing the title internationally, stated that Trinity Blood and its international release has helped the company achieve a profit margin of 47.8% in 2006. The animation, especially of key battles and other action sequences, are also considered world-class.
---
4. Speed Grapher

Episodes: 24
Aired: April 2005 - September 2005
One of the more unique and creative anime under Gonzo's portfolio, Speed Grapher tells the story of ex-war photographer, Tatsumi Saiga, whose chance encounter with a mysterious girl, Kagura Tennozu, grants him the ability to destroy anything that he photographs. He meets the 15-year-old girl while investigating an exclusive fetish club, called the Roppongi Club, whose members are part of the Japanese elite. Escaping the club and ultimately rescuing the girl, they are pulled into a dangerous cat and mouse game that may very well cost them their lives.
Featuring a style that was a bit more simple than the usual Gonzo fare, Speed Grapher was lauded for its story but criticized for the quality of its animation. What is ironic is the fact that the animation is actually very smooth and fluid. It is simply not created of the usual Gonzo fare of intricate, extremely detailed battle sequences that made the company notable. Overall, Speed Grapher is an important part of the company's portfolio, primarily because of its dry, sophisticated and serious central plotline that is aimed at more mature viewers.
---
3. Basilisk: Kouga Ninpou Chou

Episodes: 24
Aired: April 2005 - September 2005
Based on the bestselling novel, The Kouga Ninja Scrolls, that was published in 1958, Basilisk involves the story of two ninja clans, Tsubagakure of the Iga and Manjidani of Kouga, who are involved in a brutal blood feud over whose descendant will have the right to become the next shogun. With the shogun demanding that the successor be determined by a life and death contest between the ten best ninjas from both clans, the fate of the land, as well as the uneasy peace that has reigned in it for so long, risk being compromised.
Produced in 2005, Basilisk is one of the titles that made Gonzo into a household name. Viewers and critics alike lauded the series for its smooth battle sequences and impeccable production values, as well as the anime's propensity to stick with the events in the manga very closely. It is also critically acclaimed as one of the more serious action anime that were produced during its time, featuring a story that is very mature, with roots in Japanese history.
---
2. Gantz

Episodes: 26
Aired: April 2004 - November 2004
Though famous for its heavy violence and sexual content, Gantz actually does tell a pretty good story. The plot focuses on the exploits of two young men, Kei Kurono and Masaru Kato, who enter a semi-posthumous game in which they are tasked to kill specific targets such as deadly aliens through a number of heavy and advanced futuristic weaponry, equipment, and tools. The story then goes deeper, with the option of allowing survivors of the deadly game to be granted with the chance to get back to his or her old life, among others.
Gantz has garnered a huge following that spans the globe since its release. The anime adaptation, which is produced fully by Gonzo, was received very positively due to its fluid art and animation. The franchise has also grown, widely considered as one of the most successful anime franchises of 2005, spawning wide international release and a couple of live-action movies, both of which were critically-acclaimed themselves.
---
1. Hellsing

Episodes: 13
Aired: October 2001 - January 2002
Based on Kouta Hirano's manga masterpiece, Hellsing chronicles the story of the mysterious titular Hellsing Organization, a powerful organization founded by the legendary Abraham Van Helsing, the archenemy of the most powerful vampire who ever lived, Count Dracula. The organization stands to protect England from the forces of the dark, who threaten to plunge the country into darkness. At the center of the story is Alucard, a vampire who has sworn loyalty to the Hellsing family after being defeated by Van Helsing 100 prior to the start of the series.
The emergence of the more recent OVA, Hellsing: Ultimate has caused the popularity of Gonzo's adaptation of the story to be eclipsed both in popularity and its faithfulness to the material. This is primarily because Gonzo narrated a completely different story from the source material, mainly because the manga remained unfinished during the time the anime was being released. Nevertheless, the original 2001 Gonzo adaptation remains a fine example of an anime studio managing to create a very satisfactory product despite a lack in the source material.
---
"Gankutsuou"
So here it is, everyone! Gonzo's Top Ten Anime. What truly lies behind this list is the fact that each of the titles in this list is produced exclusively by Gonzo, which enjoyed full control of the anime's creation without any sub-contractors. Truly, Gonzo has proven itself to be an anime production company that is known for the impeccable quality of its work - one which values the quality of its product over the quantity of what it produces.
We anime fans have learned that if Gonzo is involved with the creation of an anime, it will surely have very, very good production values. It is, after all, what makes Gonzo, Gonzo.