In the minds of anime viewers, Production I.G and "topnotch animation quality" are practically synonymous. Since its inception in 1987, the studio has worked on a ton of anime (xxxHolic, Tsubasa: Reservoir Chronicle, Moribito, Genshiken, Attack on Titan), as well as video games and music. Their innovations in digital animation techniques resulted in shows that are not only great to look at, but are also memorable.
So, as a tribute to their works, we have compiled a list of anime that Production I.G (as the prime contractor) handled without sub-contractors. To quote Sengoku Basara's Masamune Date: Are you ready, guys? Here we go!
10. Guilty Crown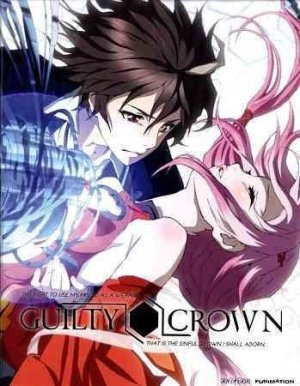 Episodes: 22
Aired: Oct 2011 – Mar 2012
The story kicks off in the year 2039, ten years after the "Apocalypse Virus" wreaked havoc in Japan. Since then, the country has been controlled by GHQ, a multinational organization created to keep the virus under quarantine.
Meanwhile, an ordinary 17-year-old boy named Shu Ouma finds himself with the "Power of the King", which extracts hidden powers from human genomes that reflect people's hearts. He meets a girl named Inori Yuzuriha — a member of a group that aims to kick GHQ out of Japan, thereby restoring autonomy to the country's government — and his life is changed forever.
While this is far from Production I.G's best in terms of storytelling, it still showcases what the studio is capable of animation-wise. Every detail — from the backgrounds to the character designs —is beautifully laid out, and the CGI complements the hand-drawn animation perfectly. Directed by Tetsuro Araki (Death Note), and scored by Hiroyuki Sawano (Attack on Titan), this anime is worth checking out.
---
9. Ao Haru Ride (Blue Spring Ride)

Episodes: 12
Aired: Jul 2014 – Sep 2014
"Cuteness is a curse." This is what Futaba Yoshioka learns the hard way, when female friends ostracized her for her looks in junior high. As a result, she tries to become as "unladylike" as possible in high school to avoid getting bullied again.
Unfortunately (or fortunately?) for her, it turns out that Kou Tanaka — the boy she liked in junior high — also attends the same high school as she does. Changing his name to Kou Mabuchi, Tanaka-kun tells Futaba that he returned her feelings back then, but things aren't really the same as they used to be.
Don't let its typical "will they or won't they?" premise fool you. It's a show rich in both style and substance, with great character development and realistic depictions of human relationships (romantic or otherwise). Of course, Production I.G hits it out of the park with the way they construct an atmosphere that fits this show's themes perfectly. If you love shoujo, you'll love this one.
---
8. Kimi ni Todoke (From Me to You)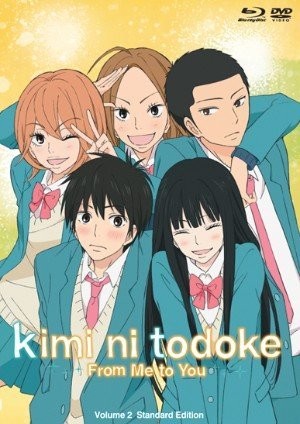 Episodes: 25
Aired: Oct 2009 – Mar 2010
Sawako Kuronuma isn't the most socially adept girl in the world. It doesn't help that she bears a striking resemblance to Sadako Yamamura from "The Ring". Fortunately for her classmates, she's a genuinely sweet and kind person, which catches the attention of school heartthrob Shouta Kazehaya. He tries to bring her out of her shell — and maybe open her heart up a little bit more.
It's no stretch to say that this anime will give you diabetes. If you're looking for something that's made of hilarity, tears, and warm fuzzies, give this one a shot. It's good enough to warrant a second season (which, by the way, ranked No. 1 in a poll for "Most Anticipated Anime series of 2011), plus two specials by Production I.G.
---
7. Higashi no Eden (Eden of the East)

Episodes: 11
Aired: Apr 2009 – Jun 2009
On November 22, 2010, Japan was struck by no less than ten missiles. Since no one was apparently hurt, this incident was soon forgotten (although the date was since dubbed "Careless Monday"). Three months later, a young woman named Saki Morimi gets into trouble with Washington DC authorities, only to be saved by a mysterious man named Akira Takizawa. The only clues to his identity are the gun, a mobile phone, and 8.2 billion yen worth of digital money credit. Also, he may or may not be related to the "Careless Monday" incident.
With director Kenji Kamiyama (Ghost in the Shell: Stand Alone Complex) and character designer Chika Umino (Honey and Clover) at the helm, this is considered one of 2009's finest anime. In fact, it has won a good number of awards, like the TV Feature Award from the 2009 Animation Kobe festival, and the Best Television Series Award from the 9th Tokyo International Anime Fair. Naturally, Production I.G made three movies—The King of Eden, Paradise Lost, and Air Communication—plus one music video called "Falling Down" based on this series.
---
6. Sengoku Basara (Sengoku Basara: Samurai Kings)

Episodes: 12
Aired: Apr 2009 – Jun 2009
Based on a Capcom video game franchise of the same name, Sengoku Basara is loosely based on events that took place during Japan's Warring States Period. At the time, the country was fractured into several provinces, ruled by daimyos like Masamune Date, Shingen Takeda, Kenshin Uesugi, Ieyasu Tokugawa, and many more. When the tyrannical "Sixth Heavenly Devil King", Nobunaga Oda, resolves to bring the entire country under his control, the other daimyos form an alliance to stop him.
Although it's not the most historically accurate show by any means, it's fun to watch anyway. In fact, the anime was so successful that Capcom tried to bring the third game, Sengoku Basara: Samurai Heroes, to the US and Europe again. The show also inspired several spin-offs handled by Production I.G: the second season, the movie "The Last Party", and three specials.
---
5. Blood-C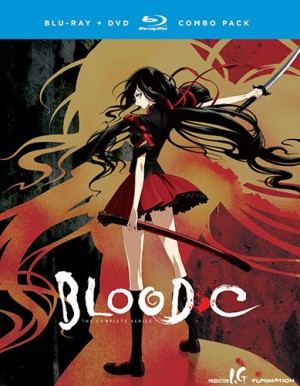 Episodes: 12
Aired: Jul 2011 – Sep 2011
Saya Kisaragi is an ordinary high school girl by day, and a hunter of monsters called "Elder Bairns" by night. As time goes by, however, she notices that something's not quite right with the monsters, or with the town she's living in.
As the fourth installment in the Blood franchise, this was one of the most-talked about anime for Summer 2011. The character designs were typical of CLAMP (with which Production I.G collaborated), while the exceptionally fluid animation was what you'd expect from the studio. If you're looking for strong visuals, and aren't squeamish about violence and gore, give this one a try.
---
4. Psycho-Pass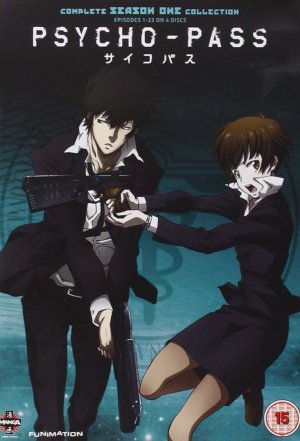 Episodes: 22
Aired: Oct 2012 – Mar 2013
What if you can determine someone's personality, state of mind, feelings, and even desires in a fraction of a second? That's a pretty handy ability for law enforcement, around which Psycho-Pass' story revolves.
Penned by Gen Urobuchi (Fate/Zero, Black Lagoon, Puella Magi Madoka Magica), this is a series that's hard to explain in full without giving away major spoilers. All we can say is, it'll make you question human psychology and morality like never before. Also, it managed to rake in good DVD and Blu-ray sales, and even get nominated for the Seiun Award (Best Science Fiction). And if 22 episodes aren't enough for you, check out Season Two and the movie, courtesy of Production I.G.
---
3. Haikyuu!!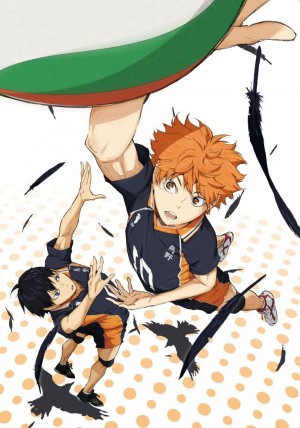 Episodes: 25
Aired: Apr 2014 – Sep 2014
If you love volleyball, go watch this anime. If you don't, watch it anyway.
Haikyuu!! is the story of Shouyou Hinata, a boy who's extremely passionate about volleyball. He loves it so much, that he managed to bring his club all the way to a regular middle-school match, only to be curbstomped by Tobio Kageyama a.k.a. "King of the Court". To get back at Tobio, Shouyou signs up for the Karasuno High School volleyball club to get stronger. Coincidentally, Tobio signed up for the same.
Along with Free!, Haikyuu!! rekindled North American fans' interest in sports anime. Also, the second season will be coming out in October 2015, while the second movie (Shousha to Haisha) will premiere in September 2015. You can also check out the Jump Festa Special 2014, as well as the recap movie Owari no Hajimari — all of which Production I.G handles.
---
2. Kuroko no Basket (Kuroko's Basketball)

Episodes: 25
Aired: Apr 2012 – Sep 2012
From Teiko Middle School comes a group of basketball players known as "The Generation of Miracles". They managed to achieve a seemingly impossible feat: Three perfect seasons. Unknown to many, there's a sixth member of the "Generation of Miracles", Tetsuya Kuroko, who's now a freshman at Seirin High. Together with fellow freshman Taiga Kagami (who's actually much better at basketball than Kuroko is), he aims to make Seirin High's basketball team the number one in Japan — which means they have to defeat the "Generation of Miracles" one by one.
Like most sports anime, Kuroko no Basket is a treat to watch. You can really see how Production I.G's team poured all their blood, sweat and tears into the art and animation. Even if you're not an NBA fan — or a basketball fan, for that matter — the stylized action will keep you glued to your screen until the end. And judging by the fact that DVD sales for this anime consistently feature in Japanese rankings, it's a great show for everyone.
---
1. Kokaku Kidotai: Stand Alone Complex (Ghost in the Shell: Stand Alone Complex)

Episodes: 26
Aired: Oct 2002 – Mar 2003
In the near future, humans have made it possible to transplant complete living bodies into machines. As you can imagine, this sort of technology is vulnerable to abuse. To prevent that from happening, the Japanese government created Public Security Section 9, led by badass cyborg Major Motoko Kusanagi. One day, they get thrown off guard by an A level hacker nicknamed "The Laughing Man", and a thrilling cat-and-mouse game ensues.
If there's one anime that can be considered Production I.G's "cash cow", this would be it. It has inspired no less than four TV series, 13 specials and nine movies. Additionally, it won a Notable Entry Award in the 2003 Tokyo International Anime Fair, and an Excellence Prize (Animation Division) in the 2002 Japan Media Arts Festival.
---
Man, that was one hell of a list. Anyway, we hope that Production I.G will continue producing great-looking, high-quality series for the years to come. And if you've loved any anime produced by this studio, feel free to have your say in the comments section!