Production I.G was founded in 1987 by current president Mitsuhisa Ishikawa. The I in I.G comes from Ishikawa while the G comes from character designer Takayuki Goto. Entering its 3rd decade, Production I.G continues to ensure that whatever anime they are adapting will be treated well. Over the years, they've earned a good reputation for their digital compositing techniques which have resulted in some of the most gorgeous anime you'll find out there. Going all the way back to its earlier productions like Ghost in the Shell to modern-day productions like Psycho Pass and Attack on Titan, they've managed to build a very distinctive style despite the original manga artists' unique flairs.
In their three decades, Production I.G. has been responsible for well over 300 anime in all sorts of genres. Despite ranging in subject matter from seinen to shounen to shoujo, Production I.G still manages to maintain a consistent mature quality to each series thanks to that aforementioned distinctive visual style. Considering many of its series and movies are regarded as all-time greats, it was a challenge to reduce Production I.G's library to its ten finest, but we've done the deed so here are our Top 10 Anime Made by Production I.G.
10. FLCL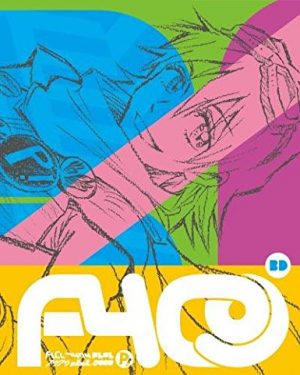 Episodes: 6
Aired: April 2000 – March 2001
Naota Nandaba's ordinary life becomes anything but ordinary when Haruko Haruhara, a mysterious girl wielding a guitar as a weapon, runs him over with her Vespa. Up to that point, Naota had nothing much to do besides looking after his brother's bed and Mamimi Samejima, his brother's girlfriend, after he left Japan to go play baseball in America. Ever since then, Mamimi has been clinging inappropriately to Naota and has remained a handful all on her own. After his fateful run-in with Haruko, a horn appears on his forehead and transforms into a robot, from there on out it's clear that Naota's life will never return to its original mundanity and that Mamimi will be the least of his worries.
This short OVA has long divided its viewers due to its unusual story and art. The narrative isn't clear, and the story is zany and insane, while the art style can get outlandish and experimental. There's quite a bit of slapstick humor on top of a ton of symbolism and imagery to dig through in FLCL. Even if you've watched it once, you're bound to discover something else with each subsequent viewing. One thing's for sure, you aren't likely to ever find something like FLCL again, that is until you check out its recent sequels.
---
9. Seirei no Moribito (Moribito: Guardian of the Spirit)

Episodes: 26
Aired: April 2007 – September 2007
Chagum, the second son of the emperor of Shin Yogo, has been possessed by an evil water spirit, and now the emperor wants him dead. One of the assassination attempts on the prince is foiled by a wandering bodyguard called Balsa Yonsa. After she's protected the lives of seven other people, Balsa has only one more life to protect to redeem herself from her past. Chagum's mother hires Balsa to protect the prince from the emperor's assassins while the people of the court enter a conflict over the fate of the spirit and the emperor's decision to kill Chagum.
Moribito's premise guarantees two things: some incredible fights and deep questions on morality. Thanks to Balsa's refusal to kill, we get some especially creatively and beautifully animated fights between her and the many assassins out to get Chagum. Furthermore, thanks to the complex situation the court is involved in between killing the prince or possibly risking a drought, the show deals with a lot of questions on the greater good. Production I.G delivers with this fantasy series and provides us with one of the most badass women in all of anime.
---
8. Neon Genesis Evangelion: The End of Evangelion

Episodes: 1
Aired: July 1997
NERV, a paramilitary organization responsible for the deployment of Evangelions, has finally killed the last Angel, a race of supernatural beings. Unfortunately, NERV still has to fend off the secret organization called SEELE, but their defeat seems all but certain under the weight of a fatal attack. Neon Genesis Evangelion: The End of Evangelion provides an alternate take on the last two episodes of Neon Genesis Evangelion, answering many of the questions the polarizing final episodes left behind.
The End of Evangelion is presented as two 45-minute episodes intended to make up for what fans perceived as the original TV series' incomplete ending. This film provides many of the highs from the original series by combining intensely emotional and psychological narratives with Neon Genesis Evangelion's typically great mecha fights. Widely regarded as a classic, Neon Genesis Evangelion's only blemish was its ending, and The End of Evangelion helped remove that blemish and elevate it to a masterpiece.
---
7. Ghost in the Shell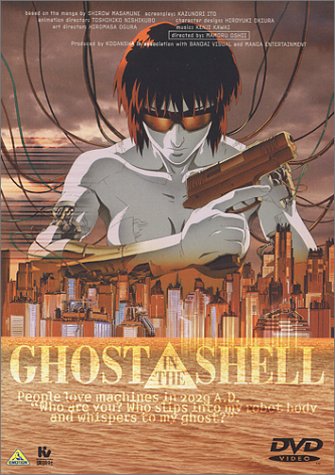 Episodes: 1
Aired: November 1995
In a distant future where cybernetic implants are widely used, a hacker called "The Puppetmaster" has been taking over people's bodies and implanting false memories to manipulate them into committing crimes. Major Motoko Kusanagi, a cyborg working as the leader of Public Security Section 9, is tasked with hunting down "The Puppetmaster" and bringing him to justice. Of course, things are never as they seem and the nature of "The Puppetmaster" will lead Motoko to important questions about her own identity.
Frequent Production I.G collaborator Mamoru Oshii brought to life the Ghost in the Shell manga with an adaptation that would go on to influence anime and cinema for years to come. Ghost in the Shell provides viewers with incredible animation but isn't ever afraid to take a step back and give viewers a moment to simply ponder its world and enter a philosophical discussion about the nature of identity. Somehow, with each passing year and the evolution of technology, Ghost in the Shell manages to become increasingly more relevant to our current society and worthy of a rewatch.
---
6. Kemono no Souja Erin (Erin)

Episodes: 50
Aired: January 2009 – December 2009
Erin's mother Soyon is a beastinarian who takes cares of the Touda, a race of war-lizards used by the Grand Duke Taikou to defend the kingdom. Misfortune befalls Taikou's greatest and favorite Touda under the care of Soyon, and she is sentenced to death by being eaten by the Touda. Erin's desperate attempt to save her mother gets her swept in a river towards a neighboring province called Shin-Ou. Now stranded from everything she's ever known, Erin will need to learn to adapt to her new environment with only the lessons her mother taught her remaining from her past life.
Nahoko Uehashi is fortunate enough to have not only one successful adaption of her work in Moribito – Guardian of the Spirit but two with Erin. This adaption features much of what made Moribito great, a strong female protagonist, an interesting fantasy world, and Production I.G's great visual storytelling. Thanks to being based on a fantasy novel and given 50 episodes to explore the world and characters, Erin provides even more depth and complexity to its world than Moribito did and will satisfy any fantasy fan's cravings.
---
5. Diamond no Ace (Ace of Diamond)

Episodes: 75
Aired: October 2013 – March 2015
Eijun Sawamura's middle school baseball career may not have been successful, but he still had a lot of fun with his teammates. They make plans to do better when they reach high school, but Eijun is scouted by an elite private high school to join their baseball team thanks to his unique pitching style. With encouragement from his old teammates, Eijun sets out to join Seidou High School and become the team's ace. It won't be an easy ride, three more first string pitchers each have the title of ace in mind as well, and none of them will relent on their goals.
A disappointing middle school career, a unique skill that makes up for average abilities, a rival at every corner, and an unmatched desire to be the best? Ace of Diamond fills out the entire sports shounen checklist and does it well. Production I.G has mastered the art of sports anime, and Ace of Diamond joins fellow Production I.G successes like Kuroko's Basketball and Haikyuu!! in being perfect hits. Ace of Diamond is just another example of why Production I.G is the prime destination for sports shounen.
---
4. Ballroom e Youkoso (Welcome to the Ballroom)

Episodes: 24
Aired: July 2017 – December 2017
Tatara Fujita is an introverted middle school student without any hobby or activity he's particularly good at. One day, when bullies extort him from money, he's saved by a competitive ballroom dancer called Kaname Sengoku. He's convinced to take a few classes at Sengoku's dance studio and after being enamored with classmate Kiyoharu Hyoudou's dancing displays, decides to pursue a competitive career, and uncover his own passion for ballroom dancing.
Welcome to the Ballroom should be considered a crowning achievement for Production I.G. They outdo themselves by turning ballroom dancing into the most intense sport you'll ever find, and possibly even convincing you to try it out yourself. Welcome to the Ballroom is an incredibly gorgeous anime, and you'll have a hard time resisting cheering for Tatara when he's discovering his own passion in life and overcoming the trials that inevitably come his way. You might want to dismiss Welcome to the Ballroom for the sport, but trust us, this is one of the best shounen you'll find.
---
3. xxxHOLiC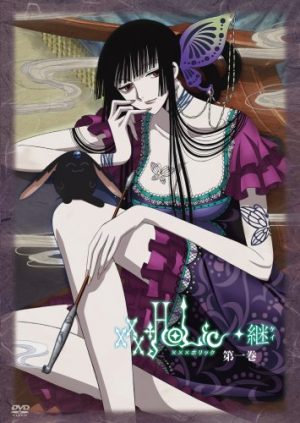 Episodes: 24
Aired: April 2006 – September 2006
Kimihiro Watanuki is haunted by spirits and supernatural beings that only he can see, and he's desperate to get rid of this ability. One day, while running away from spirits, he ends up in the shop of Yuuko Ichihara, a witch. Yuuko makes a deal with Kimihiro, she will get rid of his ability to see spirits and be hunted by them, and in exchange, Kimihiro will work at her shop where she grants wishes.
Unlike everything that came before on this list, xxxHOLiC isn't action heavy but it certainly borrows from a few others in taking a psychological bend and being willing to ask the hard questions. xxxHOLiC is an episodic series typically dealing with a new customer coming in to have a wish fulfilled and Kimihiro having to do the job itself, and despite the lack of obvious long-term narrative, xxxHOLiC's customer of the week structure can be addicting. If you're looking to step away from all the action and want a series that will get you thinking like Ghost in the Shell and Neon Genesis Evangelion did, xxxHOLiC will do that for you.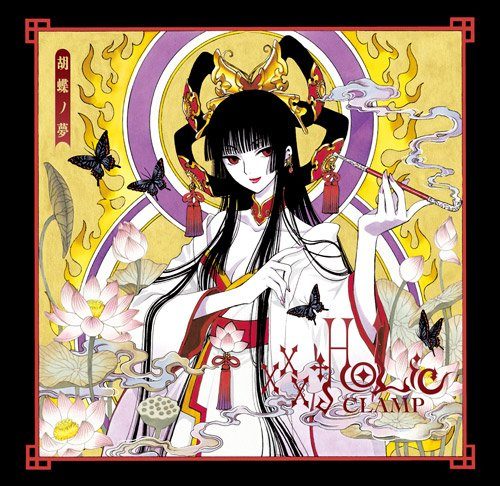 ---
2. Shingeki no Kyojin (Attack on Titan)

Episodes: 25
Aired: April 2013 – September 2013
The remnants of humanity live behind giant walls meant to fend off the monstrous creatures called Titan that feed off them out of sheer pleasure. A century of relative peace and quiet is brought to an end when a Colossal Titan appears out of nowhere and destroys a part of the wall to allow other Titans inside. Eren Yeager is one of many to suffer tragedy because of the assault; however, alongside his adopted sister Mikasa Ackerman and their childhood friend Armin Arlert, he'll enlist to join the Survey Corps, a military unit that wanders beyond the walls, so he can fulfill his goal of killing every last Titan.
Attack on Titan is a darker take on the shounen genre, and perhaps because of that, it has become a huge hit for Production I.G. It stands out from the very first episode because of the lingering threat in every scene that something might go wrong, and someone might die. Besides being a very intense series, watching Attack on Titan's humans burst across the sky while swinging from high buildings and tall trees to slay Titan provides some of the most satisfying and beautifully animated scenes you'll find in anime.
---
1. Usagi Drop (Bunny Drop)

Episodes: 11
Aired: July 2011 – September 2011
Daikichi Kawachi's grandfather just recently passed away, and his last gift to his family is an illegitimate child called Rin Kaga. Unfortunately, during the funeral, it becomes clear that no one in the family wants Rin, so Daikichi, employed but aimless in life, decides to take Rin in. He's never raised a child before, and this will disrupt his otherwise mundane life, but Daikichi will grow more than ever before now that he's entering fatherhood.
Bunny Drop is a heartwarming slice-of-life that stands in stark contrast to everything else on this list. It still measures up artistically to Production I.G's standard but it does away with the action, intensity, and the psychological and philosophical questions for a simple, warm tale about a father and his adopted daughter learning to navigate the world together. Bunny Drop may not have you sitting at the edge of your seat but it offers a tight story at only 11 episodes, with well-written characters and a story you won't be able to resist smiling at.
---
Final Thoughts
Production I.G has never allowed itself to slack despite its extensive history, and throughout its three decades, it has continued to produce unique anime that often subverts expectations we have of the medium here in the West. Undoubtedly, if you look at the anime featured on this list you'll see an artistic quality that's very distinctive to Production I.G, and we here at Honey's Anime are all too excited to see that quality continue for many more decades. With such an extensive library, there's bound to be some anime you think deserve an honorable mention that we couldn't fit into our top ten, let us know what you think deserves a nod in the comments down below.
---
---
In the minds of anime viewers, Production I.G and "topnotch animation quality" are practically synonymous. Since its inception in 1987, the studio has worked on a ton of anime (xxxHolic, Tsubasa: Reservoir Chronicle, Moribito, Genshiken, Attack on Titan), as well as video games and music. Their innovations in digital animation techniques resulted in shows that are not only great to look at, but are also memorable.
So, as a tribute to their works, we have compiled a list of anime that Production I.G (as the prime contractor) handled without sub-contractors. To quote Sengoku Basara's Masamune Date: Are you ready, guys? Here we go!
10. Guilty Crown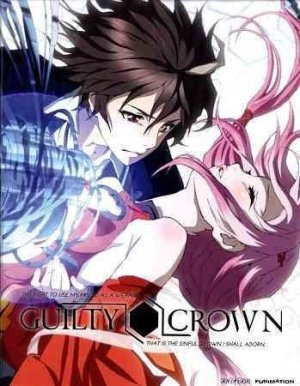 Episodes: 22
Aired: Oct 2011 – Mar 2012
The story kicks off in the year 2039, ten years after the "Apocalypse Virus" wreaked havoc in Japan. Since then, the country has been controlled by GHQ, a multinational organization created to keep the virus under quarantine.
Meanwhile, an ordinary 17-year-old boy named Shu Ouma finds himself with the "Power of the King", which extracts hidden powers from human genomes that reflect people's hearts. He meets a girl named Inori Yuzuriha — a member of a group that aims to kick GHQ out of Japan, thereby restoring autonomy to the country's government — and his life is changed forever.
While this is far from Production I.G's best in terms of storytelling, it still showcases what the studio is capable of animation-wise. Every detail — from the backgrounds to the character designs —is beautifully laid out, and the CGI complements the hand-drawn animation perfectly. Directed by Tetsuro Araki (Death Note), and scored by Hiroyuki Sawano (Attack on Titan), this anime is worth checking out.
---
9. Ao Haru Ride (Blue Spring Ride)

Episodes: 12
Aired: Jul 2014 – Sep 2014
"Cuteness is a curse." This is what Futaba Yoshioka learns the hard way, when female friends ostracized her for her looks in junior high. As a result, she tries to become as "unladylike" as possible in high school to avoid getting bullied again.
Unfortunately (or fortunately?) for her, it turns out that Kou Tanaka — the boy she liked in junior high — also attends the same high school as she does. Changing his name to Kou Mabuchi, Tanaka-kun tells Futaba that he returned her feelings back then, but things aren't really the same as they used to be.
Don't let its typical "will they or won't they?" premise fool you. It's a show rich in both style and substance, with great character development and realistic depictions of human relationships (romantic or otherwise). Of course, Production I.G hits it out of the park with the way they construct an atmosphere that fits this show's themes perfectly. If you love shoujo, you'll love this one.
---
8. Kimi ni Todoke (From Me to You)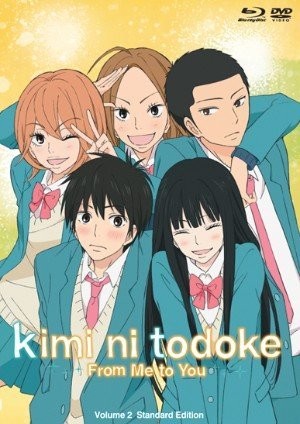 Episodes: 25
Aired: Oct 2009 – Mar 2010
Sawako Kuronuma isn't the most socially adept girl in the world. It doesn't help that she bears a striking resemblance to Sadako Yamamura from "The Ring". Fortunately for her classmates, she's a genuinely sweet and kind person, which catches the attention of school heartthrob Shouta Kazehaya. He tries to bring her out of her shell — and maybe open her heart up a little bit more.
It's no stretch to say that this anime will give you diabetes. If you're looking for something that's made of hilarity, tears, and warm fuzzies, give this one a shot. It's good enough to warrant a second season (which, by the way, ranked No. 1 in a poll for "Most Anticipated Anime series of 2011), plus two specials by Production I.G.
---
7. Higashi no Eden (Eden of the East)

Episodes: 11
Aired: Apr 2009 – Jun 2009
On November 22, 2010, Japan was struck by no less than ten missiles. Since no one was apparently hurt, this incident was soon forgotten (although the date was since dubbed "Careless Monday"). Three months later, a young woman named Saki Morimi gets into trouble with Washington DC authorities, only to be saved by a mysterious man named Akira Takizawa. The only clues to his identity are the gun, a mobile phone, and 8.2 billion yen worth of digital money credit. Also, he may or may not be related to the "Careless Monday" incident.
With director Kenji Kamiyama (Ghost in the Shell: Stand Alone Complex) and character designer Chika Umino (Honey and Clover) at the helm, this is considered one of 2009's finest anime. In fact, it has won a good number of awards, like the TV Feature Award from the 2009 Animation Kobe festival, and the Best Television Series Award from the 9th Tokyo International Anime Fair. Naturally, Production I.G made three movies—The King of Eden, Paradise Lost, and Air Communication—plus one music video called "Falling Down" based on this series.
---
6. Sengoku Basara (Sengoku Basara: Samurai Kings)

Episodes: 12
Aired: Apr 2009 – Jun 2009
Based on a Capcom video game franchise of the same name, Sengoku Basara is loosely based on events that took place during Japan's Warring States Period. At the time, the country was fractured into several provinces, ruled by daimyos like Masamune Date, Shingen Takeda, Kenshin Uesugi, Ieyasu Tokugawa, and many more. When the tyrannical "Sixth Heavenly Devil King", Nobunaga Oda, resolves to bring the entire country under his control, the other daimyos form an alliance to stop him.
Although it's not the most historically accurate show by any means, it's fun to watch anyway. In fact, the anime was so successful that Capcom tried to bring the third game, Sengoku Basara: Samurai Heroes, to the US and Europe again. The show also inspired several spin-offs handled by Production I.G: the second season, the movie "The Last Party", and three specials.
---
5. Blood-C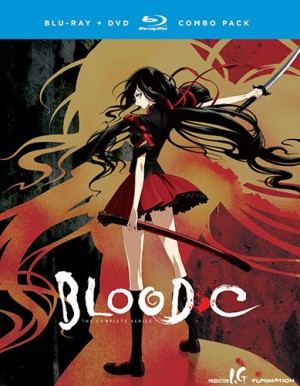 Episodes: 12
Aired: Jul 2011 – Sep 2011
Saya Kisaragi is an ordinary high school girl by day, and a hunter of monsters called "Elder Bairns" by night. As time goes by, however, she notices that something's not quite right with the monsters, or with the town she's living in.
As the fourth installment in the Blood franchise, this was one of the most-talked about anime for Summer 2011. The character designs were typical of CLAMP (with which Production I.G collaborated), while the exceptionally fluid animation was what you'd expect from the studio. If you're looking for strong visuals, and aren't squeamish about violence and gore, give this one a try.
---
4. Psycho-Pass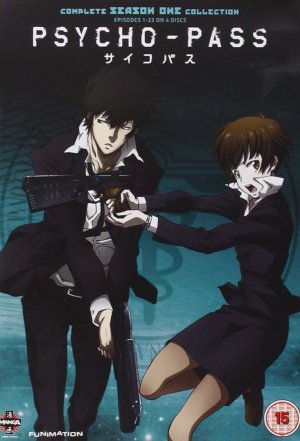 Episodes: 22
Aired: Oct 2012 – Mar 2013
What if you can determine someone's personality, state of mind, feelings, and even desires in a fraction of a second? That's a pretty handy ability for law enforcement, around which Psycho-Pass' story revolves.
Penned by Gen Urobuchi (Fate/Zero, Black Lagoon, Puella Magi Madoka Magica), this is a series that's hard to explain in full without giving away major spoilers. All we can say is, it'll make you question human psychology and morality like never before. Also, it managed to rake in good DVD and Blu-ray sales, and even get nominated for the Seiun Award (Best Science Fiction). And if 22 episodes aren't enough for you, check out Season Two and the movie, courtesy of Production I.G.
---
3. Haikyuu!!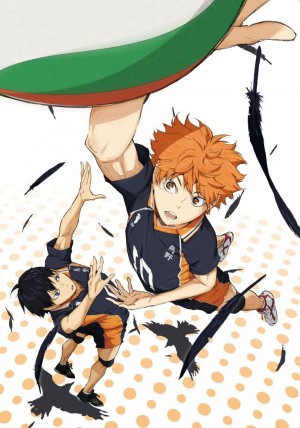 Episodes: 25
Aired: Apr 2014 – Sep 2014
If you love volleyball, go watch this anime. If you don't, watch it anyway.
Haikyuu!! is the story of Shouyou Hinata, a boy who's extremely passionate about volleyball. He loves it so much, that he managed to bring his club all the way to a regular middle-school match, only to be curbstomped by Tobio Kageyama a.k.a. "King of the Court". To get back at Tobio, Shouyou signs up for the Karasuno High School volleyball club to get stronger. Coincidentally, Tobio signed up for the same.
Along with Free!, Haikyuu!! rekindled North American fans' interest in sports anime. Also, the second season will be coming out in October 2015, while the second movie (Shousha to Haisha) will premiere in September 2015. You can also check out the Jump Festa Special 2014, as well as the recap movie Owari no Hajimari — all of which Production I.G handles.
---
2. Kuroko no Basket (Kuroko's Basketball)

Episodes: 25
Aired: Apr 2012 – Sep 2012
From Teiko Middle School comes a group of basketball players known as "The Generation of Miracles". They managed to achieve a seemingly impossible feat: Three perfect seasons. Unknown to many, there's a sixth member of the "Generation of Miracles", Tetsuya Kuroko, who's now a freshman at Seirin High. Together with fellow freshman Taiga Kagami (who's actually much better at basketball than Kuroko is), he aims to make Seirin High's basketball team the number one in Japan — which means they have to defeat the "Generation of Miracles" one by one.
Like most sports anime, Kuroko no Basket is a treat to watch. You can really see how Production I.G's team poured all their blood, sweat and tears into the art and animation. Even if you're not an NBA fan — or a basketball fan, for that matter — the stylized action will keep you glued to your screen until the end. And judging by the fact that DVD sales for this anime consistently feature in Japanese rankings, it's a great show for everyone.
---
1. Kokaku Kidotai: Stand Alone Complex (Ghost in the Shell: Stand Alone Complex)

Episodes: 26
Aired: Oct 2002 – Mar 2003
In the near future, humans have made it possible to transplant complete living bodies into machines. As you can imagine, this sort of technology is vulnerable to abuse. To prevent that from happening, the Japanese government created Public Security Section 9, led by badass cyborg Major Motoko Kusanagi. One day, they get thrown off guard by an A level hacker nicknamed "The Laughing Man", and a thrilling cat-and-mouse game ensues.
If there's one anime that can be considered Production I.G's "cash cow", this would be it. It has inspired no less than four TV series, 13 specials and nine movies. Additionally, it won a Notable Entry Award in the 2003 Tokyo International Anime Fair, and an Excellence Prize (Animation Division) in the 2002 Japan Media Arts Festival.
---
Man, that was one hell of a list. Anyway, we hope that Production I.G will continue producing great-looking, high-quality series for the years to come. And if you've loved any anime produced by this studio, feel free to have your say in the comments section!
---