What You Need to Know:
Happy Wednesday - you've made it halfway through the week already! As a celebratory gift, we bring you this week's anime ranking chart, based on Blu-ray sales in Japan!
Last week we saw nothing but new series in the chart, but has anything managed to stick around this week?
Let's get to the results and see what Japanese fans are watching this week! Will you be joining them?
---
Girls und Panzer: The Movie Special Limited Edition
Osomatsu-san 5-Matsu Limited First Edition
Doukyuusei Complete Limited Edition
Kono Subarashii Sekai ni Shukufuku wo! 3 Limited Edition
Girls und Panzer: The Movie
Mobile Suit Gundam: Iron-Blooded Orphans 6
Soukyuu no Fafner: Dead Aggressor - Exodus 12
Gate: Jieitai Kanochi nite, Kaku Tatakaeri vol. 9 Enryuu-hen IV
Gintama° 11 Complete Limited Edition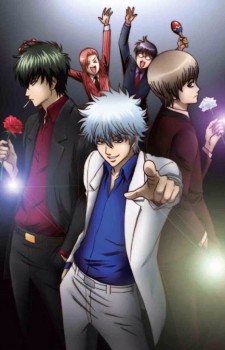 Source: Oricon
Another total overhaul this week! Guess this means Blu-ray buyers are more dedicated and always buy new discs as soon they come out?
Maybe! But ahhh it's finally Juushimatsu's turn on the Osomatsu-san cover! And Doukyuusei is on here, that film is so cute!
[ad_dfp position="bottom1" unit_pc1="true" unit_pc2="true" unit_sp1="true" class="mt40"]