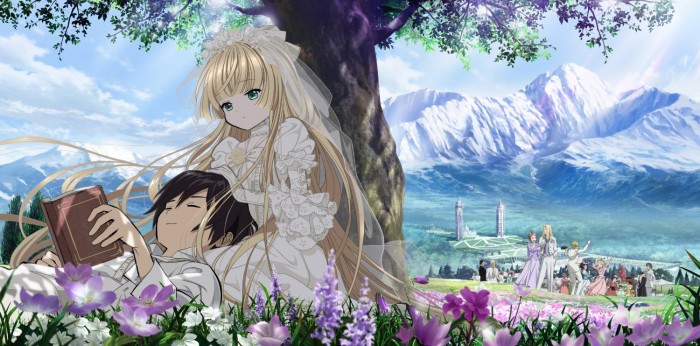 Is French really the language of love? Could be, but we do know is that we love anime, and a lot of manga and anime creators love everything about France. Since anime is much more than typical Japanese stories, this time we're dedicating a few minutes to great anime series set in France, showing its culture, its architecture, and even its culinary tradition! If you're ready, let us take you on a joyful trip to the very best places in France!
10. Yakitate!! Japan

Episodes: 69
Aired: October 2004 - March 2006
Are we actually starting our French list with an anime with "Japan" in its title? Why not?! Yakitate!! Japan is one of those shounen anime following the story of a Japanese boy competing to represent his nation against other countries, this time in a culinary context. You may have heard of France being famous for its bread, especially the baguette, right?
Kazuma Azuma is a young baker who, far from being satisfied that people buy his bread, he dreams of baking the most perfect bread! In his journey, there's a mini-arc that brings Kazuma to Monaco, and making bread to surprise the French themselves is not an easy task. Aside from the competition, we can also find other elements belonging to the French culture, like one of the contest judges inspired by the mythical clown Pierrot.
---
9. Sakura Taisen: Ecole de Paris

Episodes: 3
Aired: March 2003 - August 2003
Our next stop is Sakura Taisen, now with an OVA set in Paris. Maybe most of you may know Sakura Taisen as a gaming franchise, but we can agree that an anime based on a video game is always welcome, especially since it helps to expand its universe and lore. Ecole de Paris, which means something along the lines of "school of Paris", shares a lot of elements with Sakura Taisen's third installment.
Welcome to the City of Love, mon amie! Centered around the French capital, this anime tells the adventures of Ichiro Ogami —the main character of the series— while trying to develop the Paris Kagekidan, an elite force composed of 5 girls: Erica, Glycine, Lobelia, Coquelicot, and Hanabi. If you want to know more, you can always watch Sakura Taisen: Le Nouveau Paris too, another OVA set in France!
---
8. Ikoku Meiro no Croisée The Animation

Episodes: 12
Aired: July 2011 - September 2011
It's always interesting to see how anime (and by the transitive property, Japan) sees us in the West, but it's yet more interesting to see an anime about Japanese people trying to fit in Western countries and their customs and traditions. In this case, we have a Japanese girl that ends up working at an ironwork shop to help a traveler she met, and you can imagine how things go when the girl must work with a beautiful French boy.
Claude is a teenager that suddenly finds himself in charge of Yune, a foreigner girl that his uncle Oscar met a while ago. Coming from such different environments, Yune and Claude must learn to live and work together, and you can bet it won't be easy. Ikoku Meiro no Croisée is a pretty good seinen anime, where you can learn a thing or two about Paris circa 1800.
---
7. Junketsu no Maria (Maria the Virgin Witch)

Episodes: 12
Aired: January 2015 - March 2015
We go even further back in time, and now we reach the medieval era, with knights and magic populating all of France. In this context, we find Maria, a little witch who uses her powers to resolve conflicts and ensure peace. But of course, so much altruism is not so well seen by the archangel Michael, who asks Maria to stop getting into other people's problems and make use and abuse of her powers.
The curious way that Michael finds to solve this problem is to throw a threat: Maria's magical powers will be lost if she loses her virginity! You'll have to see for yourself how Maria copes with desire, but we can definitely say that this little witch has many adventures along the way and the plot goes much further than keeping her virginity. You'll have a good laugh while learning a little bit about French history!
---
6. Le Chevalier D'Eon

Episodes: 24
Aired: July 2006 - February 2007
French history, especially around the 18th century, is full of mysteries and legends, so it's not that strange to see a lot of stories using those. Le Chevalier D'Eon is a historical fiction following the life of Charles de Beaumont, a famous spy at the service of King Louis XV. Also known as the Chevalier d'Éon, Charles is famous for spending a huge part of his life living as a woman, Mademoiselle Beaumont.
Some sources say that, in reality, they were two identities of the same person, a common practice for spies. In the anime, however, we have siblings Charles and Lía de Beaumont. When she appears dead on the river Seine, her body has the word "psalms" written on it, but nobody knows what happened. Meanwhile, the soul of the girl wanders to occupy the body of his brother, with both Charles' personalities now working as a team to solve the crime and get revenge.
---
5. Noir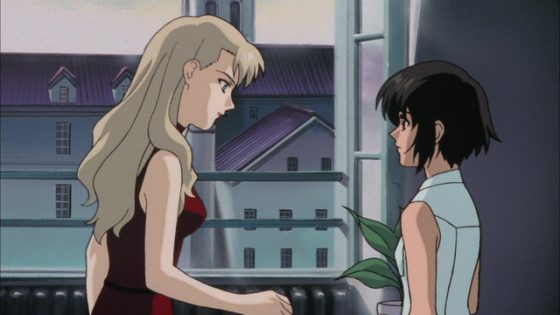 Episodes: 26
Aired: April 2001 - September 2001
Although some years have passed, Noir remains to be an entity that instills fear in the lowest strata of society, known to be one of the most dangerous and effective killers. Nowadays, it's no longer the code name for a hit man since it's shared by two people: Mireille Bouquet and Kirika Yuumura. Naturally, just looking at their names we can know a little about them since Kirika is Japanese while Mireille is —you guessed it!— French.
Born in the island of Corsica and raised in Paris, it's not like Mireille has been deprived of traveling the world. After receiving Kirika's message, they both now aim to understand more about the latter's life, an incredibly skilled assassin who have lost all kinds of memories. While this anime starts taking place in Japan, their research brings the women back to Paris. Noir is a classic anime full of drama and action, with a mature plot and a darker take at the girls with guns subgenre.
---
4. Nodame Cantabile: Paris-hen

Episodes: 11
Aired: October 2008 - December 2008
Here we have something very different from what we've seen so far! Even though Nodame Cantabile is a musical anime with a lot of Italian influence (as you can tell), it also has some love for another European country. Nodame Cantabile: Paris-hen is basically a sequel to the original story, now taking our main characters to France.
Shinichi travels abroad in order to continue his musical studies, taking another step towards his dream of becoming a world-class star. Naturally, he wouldn't travel alone, and Nodame accompanies him to Paris! Now sharing a roof in a housing complex property of Shinichi's mother, what will destiny bring to our musical lovebirds? If you enjoyed the story so far, then you have to watch Nodame Cantabile: Paris-hen. You can certainly bet on good music and lots of drama!
---
3. Versailles no Bara (The Rose of Versailles)

Episodes: 40
Aired: October 1979 - September 1980
This is a list of animes set in France, so how could we forget about The Rose of Versailles?! Known in Japan as Versailles no Bara, this series is a classic for every otaku above 30 years old, especially if they're into shoujo anime. Just like in Le Chevalier D'Eon, here we have historical fiction with famous characters from French society around the 18th century, so it's another excellent opportunity to learn more about history without those boring books.
Our protagonist is Oscar François de Jarjayes, better known as Lady Oscar, a girl who —unlike her sisters— was raised as a boy. In fact, she ended up becoming the captain of the troop in charge of protecting Marie Antoinette! For that reason, Oscar is a privileged witness of the dawn of the French Revolution and the impact of Princess Marie Antoinette —future Queen of France— in society. To be quite honest, this is the best soap opera you'll find in the anime world!
---
2. Gosick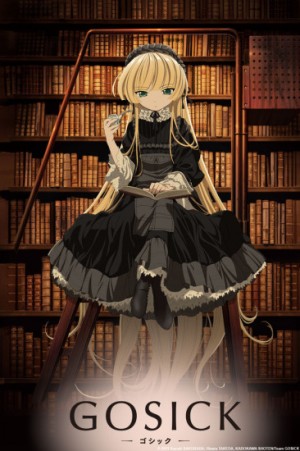 Episodes: 24
Aired: January 2011 - July 2011
Can we cheat a little bit? OK, Gosick is not set in France but in Sauville, a fictional country somewhere in Europe. This country and its people are directly inspired by real-life France, and did you know there are 2 French communes called Sauville? If you still need more French hints, let's take a look at the female protagonist of Gosick, the sweet-yet-mysterious Victorique de Blois, a gothic lolita who spends most of her time at the Saint Marguerite Academy's library.
Like we just said, it's not that difficult to think of Sauville as an alternate version of France, with several recognizable landscapes and evens some passages where we can appreciate the French language. With its mix of historical elements, drama, and romance, Gosick is a more than justified selection for this second place. We can't put our eyes off Victorique!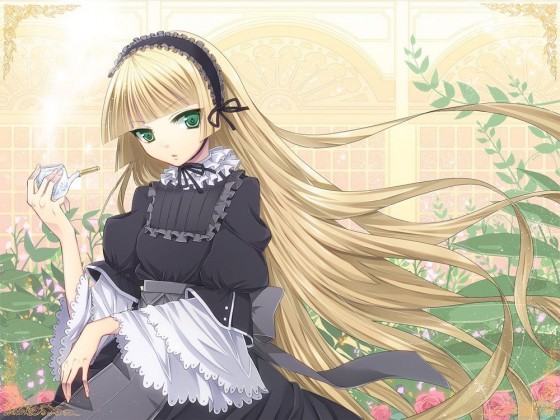 ---
1. Gankutsuou (The Count of Monte Cristo)

Episodes: 24
Aired: October 2004 - March 2005
We're sure you've heard a thing or two about French culture, so we are also sure you know The Count of Monte Cristo, an extremely popular novel by French author Alexandre Dumas. With a fair share of adaptations, from theater plays to high-budget films, what's so weird about an anime version of the story? However, Gankutsuou is slightly inspired by Dumas' work, but then it takes its own path. We're talking of an anime set in 5053!
Like in the original novel, we follow Albert de Morcerf and Franz d'Epinay, two men forging a peculiar friendship with The Count of Monte Cristo. If you want to take a closer look at one of the most important and famous literary works of all time, and you're itching to know how this betrayal story ends, then you have to watch Gankutsuou! And don't you miss this retro-futuristic representation of Paris! There are a lot of supernatural elements, but that French essence is still present.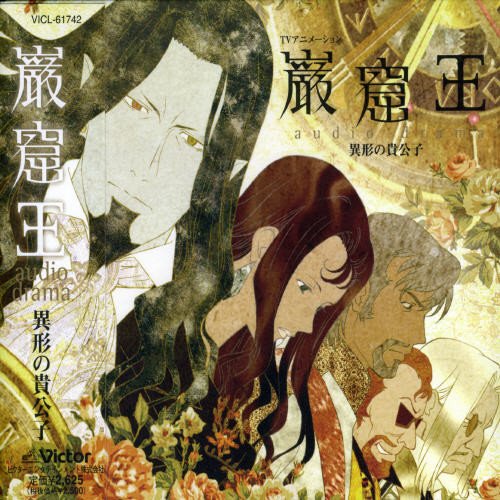 ---
Final Thoughts
Satisfied with this quick-yet-insightful trip to France? Truth be told, Paris is one of those cities that we all want to visit at some point in our lives, but thanks to anime we can also visit other parts of the country and even see how an alternative or futuristic France would look like!
What's your favorite anime set in France? Is there any other show that you want to recommend? As always, we'll be waiting for whatever you have to say in the comment box. Au revoir, mes amis!
---