También puedes leer este artículo en:Español
We have already introduced you to a long list of our favorite anime of last year. We talked about our favorite genres, top characters and even underrated shows, but there is one thing that we haven't focused on yet: anime studios.
So today we want to look back on 2015 once more and highlight the studios with the best performance. For clarification, we are not looking at the number of anime produced, but rather at their quality and how they influenced the state of anime in 2015.
Without further ado, here are our personal Top 10 anime studios of 2015. Enjoy!
10. Studio Pierrot

Let's start this list with a studio that has brought us two great sequels to already popular shows.
We are talking about nothing less than Tokyo Ghoul√A and Baby Steps 2; two shows that couldn't be more different from each other. Tokyo Ghoul √A continues the story of half ghoul Kaneki in his fight against dark powers and ultimately himself. Baby Steps 2, on the other hand, is the second season of a successful Slice of Life show, portraying the struggles of Ei-chan on his way to becoming a skilled tennis player.
Studio Pierrot is known for adapting extremely popular series like Bleach, Beelzebub or Naruto. But it doesn't stop there, its producers are also responsible for Great Teacher Onizuka or Tokyo Mew Mew. It comes as no surprise that Studio Pierrot made it on this list and we are looking forward to what they will come up with in the future.
---
9. Wit Studio

Who says that all good animation studios need to have a long history? Wit Studio could definitely convince us, even though it was only established in 2012.
Wit Studio started the last year with Rolling☆Girls, a Slice of Life show about girls traveling Japan on their motorcycles. But this is not the show that they are remembered for. No, their most memorable story of 2015 is no other show than Owari no Seraph or Seraph of the End, a Shounen anime with action, drama and vampires. Not only does Owari no Seraph already have a second season, but it is also one of the most popular shows of 2015.
Wit Studio's success comes as no surprise. After all, the debut show of this studio, founded by producers of Production I.G, was nothing less than Attack on Titan. No wonder that their shows are characterized by outstanding animation and great artwork. Wit Studio deserves a spot on this list and will certainly also entertain us in the future.
---
8. 8-Bit

Next up is another studio that was founded not too long ago. Since 2008, 8-Bit is producing colorful, action-filled and fun shows. What did it bring to the table in 2015?
It started with Absolute Duo, an Ecchi and Harem show set in a more than unique high school. What followed was Comet Lucifer, in Fall 2015, which couldn't get too many fans despite its unique storyline. And finally, The Eden of Grisaia made it onto Japanese TVs and continued the story of The Fruit of Grisaia.
The shows produced by 8-Bit might not be the most popular ones, but they all have their own fan bases. After all, these stories don't cater to the big masses and rather focus on viewers interested in specific genre. Nevertheless, you should check out their work and give 8-Bit a try if you haven't already.
---
7. Shaft

Let's go back to the old masters, shall we? Next up on this list is Shaft which brought us two great shows in 2015.
Their first creation of the year was the second season of Nisekoi. For those of you that don't know, this show follows high school boy Raku Ichijou on his daily adventures where he gets wrapped up in his family's past and his search for a girl to love. In Fall 2015, Shaft continued their well-known Monogatari series with Owarimonogatari, a show that split its viewers into fans and critics.
Objectively speaking, both shows were relatively successful and kept more than just a few people glued to the front of their screens. Shaft is known for having their own style which includes unique visuals, lots of dialogues and a focus on character development. It seems to work out for Shaft, after all they are known for creations like Puella Magi Madoka Magica, Sayonara Zetsubou Sensei and - of course - the Monogatari franchise.
---
6. P.A.Works

There is one show that has surprised viewers more than any other last year and it comes from the dream factory of our next pick, P.A.Works.
The anime we are talking about is Charlotte. What starts out as a harmless high school show with supernatural elements soon turns into a great adventure that includes characters from all around the world. P.A.Works understands what is important for a successful anime and is able to combine interesting characters with great visuals and a storyline that doesn't get boring.
P.A.Works has proven more than once that it understands good storytelling. One of its first and biggest hits was Angel Beats!, a story that's tear-jerking and touching like no other. What followed were shows like Another, Canaan and the lesser known Glasslip. P.A.Works definitely deserves a spot on our list.
---
5. Doga Kobo

We are moving to the top half of our list and are now slowly entering the realm of the best animation studios out there.
If you are a fan of romance, drama or Sci-Fi, chances are high that you have watched Plastic Memories, a show that was praised for its touching storyline and unique setting. But Doga Kobo didn't rest after this successful show and moved on to produce Himouto! Umaru-chan, an anime showing that sisters are in fact nothing more than little monsters.
Doga Kobo was established in 1973, by a former employee of Toei Animation, and has produced a great number of anime since then. Its most popular creations include Saishuu Heiki Kanojo, Yuru Yuri or Gekkan Shoujo Nozaki-kun. 2015 seems to have been a great year for this studio, so let's see what it can come up with in 2016.
---
4. Bones

Doga Kobo has given you a pretty good love story with Plastic Memories, but there is another studio that produced an even more successful romance show: Bones with their hit anime Snow White with the Red Hair.
This story is set in a fantasy universe where a red-haired girl called Shirayuki has to flee her country. Soon after, she meets a good-looking prince and thus begins their adventure together. But this is not the only story that Bones brought you in 2015: hit show Noragami finally got a second season and the fans seem to be pleased. Good job, Bones!
Eureka Seven, Darker than Black, Soul Eater and Ouran High School Host Club are just some of the stories created by the creative masterminds behind Bones. They understand what people are looking for in a good show and are able to create hit show after hit show. Their creations almost never disappoint, so keep your eyes open for shows to come.
---
3. J.C.Staff

It's time for our Top 3 and no other studio deserves more to be part of it than J.C.Staff.
How did 2015 look like for this studio? It already started out strong with Slice of Life show Food Wars: Shokugeki no Soma and the entertaining comedy Is It Wrong to Try to Pick Up Girls in a Dungeon?. But what really set J.C.Staff apart this year were Prison School and Shimoneta, two Ecchi shows that will literally leave you rolling on the floor laughing.
Allow me to name just a few of J.C.Staff's most popular anime: Slayers, Revolutionary Girl Utena, Shakugan no Shana, Honey and Clover, Azumanga Daioh, Toradora! and so many more that wouldn't fit in this short paragraph. Fact is that J.C.Staff is one of the strongest animation studios out there and 2015 was no exception to its success.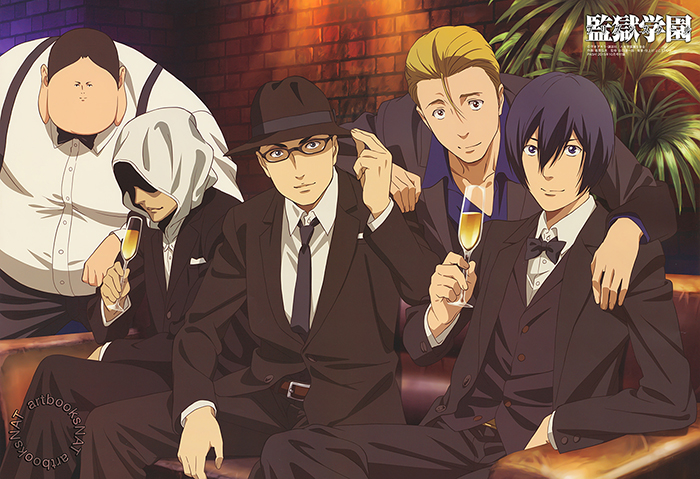 ---
2. A-1 Pictures

We are nearing our top recommendation, but before we get there we need to honor one more well-known animation studio: A-1 Pictures.
A-1 Pictures definitely didn't take a break last year and worked on more than 10 different anime as well as lots of specials and OVAs. Their most successful shows of 2015 include The Asterisk War, GATE, Saekano and Subete ga F ni Naru. A-1 Pictures also didn't neglect their older hits and produced great sequels for both Uta no Prince-sama and the Working!! series.
A-1 Pictures probably has the most varied selection of anime in 2015. They had it all, from school stories to Ecchi scenes, great battles and a crime story revolving around a mysterious murder. There was something for everyone to enjoy and each show brought some fresh wind into their respective genres. Our second favorite animation studio of 2015!
---
1. Madhouse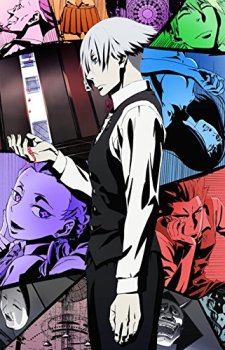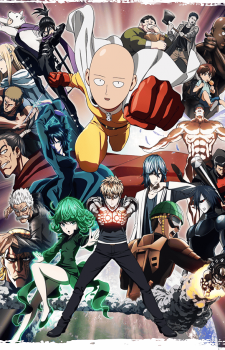 Last but not least, we have a veteran in its field that could once again convince not only us, but thousands of other fans as well. It's time to talk about Madhouse.
Suitable for the warm spring days, Madhouse started their year with My Love Story, a romance story told from a different point of view. But this would only be the beginning of a great year that brought us action-filled shows like Overlord, mysteries like Death Parade and finally, in the last months of 2015, hit sensation One Punch Man.
Not only did Madhouse produce a great number of anime in just one year, but the quality of these shows wasn't bad either. My Love Story is a beautifully made romance anime, Overlord is a great supernatural adventure and One Punch Man - well, it's One Punch Man, do I even need to say more? Madhouse has outdone itself in 2015 and that's why we simply had to put it as our top choice.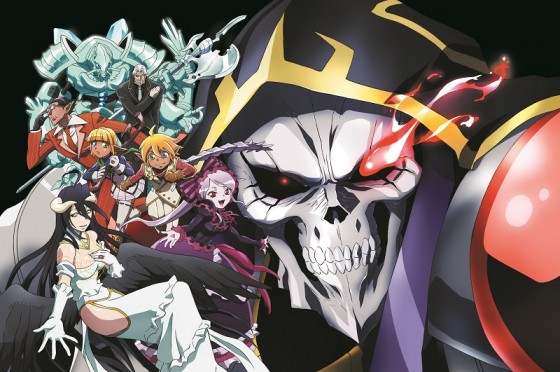 ---
We hope you enjoyed this quick trip back into 2015. It's great to enjoy shows for what they are and judge them individually, but we should also take the time to look at the people standing behind these creations. Producing successful shows year after year is difficult and all of today's animation studios deserve a little bit of recognition.
What do you think of our choices and what is your favorite anime studio of 2015? As always, feel free to leave us a comment down below.
---