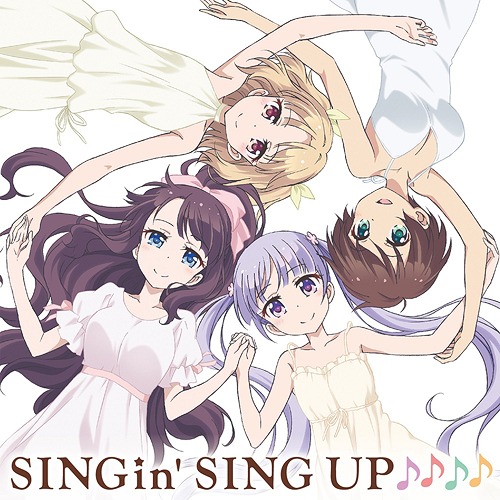 After a long hard day, there is nothing better than sitting back and unwinding with a few episodes of anime before you head off to bed. But, what are the best anime to watch before you sleep? Action packed anime may keep you up with their high octane energy, while thriller anime may keep you up in anticipation of what comes next. The keys to finding a great anime to watch before bed are a combination of an interesting but simple plot, great characters, and nice soft visuals. Whether it's a healing anime with cute characters or slice of life comedy anime, there are tons of anime that can put you in a great mood before you sleep. Today we are going to be looking at the top 10 anime to watch before bed.
10. Konohana Kitan

Episodes: 12
Aired: October 4, 2017 to December 20, 2017
Konohana Kitan follows the story of Yuzu, A young fox girl who has just started work at Konohanatei, a hot springs inn located in a town full of spirits. Although Yuzu has no experience, the inn's head attendant Kiri immediately puts her to work. Yuzu's clumsy nature causes her to struggle at her job, causing problems for both her coworkers and the guests. Through her hard work and charm, Yuzu is able to win over Kiri and her fellow coworkers Satsuki, Natsume, and Ren despite her mistakes. With Yuzu finding a place filled with people she cares about, her heartwarming adventures as a member of Konohanatei have just begun.
Konohana Kitan has a cute story with cute characters that go about their days working at Konohanatei. One of the most lighthearted anime on the list, Konohana Kitan excels with its easy to digest story and relaxing atmosphere. The mysterious world filled with spirits is interesting and visually pleasing with its characters designs and scenery. The story of Konohana Kitan is relaxing and simple, never really deviating from Yuzu and her interactions with her coworkers and guests. With the stories focused on Yuzu, the viewer gets many heartwarming scenes that make use of Yuzu's upbeat and clumsy character traits. Despite the fairly uneventful and simplistic nature of each episode, Konohana Kitan is still able to draw you in.
---
9. Hyouka

Episodes: 22
Aired: April 23, 2012 to September 17, 2012
After receiving a letter from his sister, Houtarou Oreki decides to check out a school club known as the Classic Literature Club. When Oreki first checks out the club, he meets a girl named Eru Chitanda who is curious about everything. Chitanda's curious nature drags the energy cursing Oreki on a mission to discover the secrets of the Classic Literature Club. Although looking into the mystery drains Oreki of more energy than he wanted to use, he still joins the Classic Literature Club due to his sister's request and the interesting girl he just met. Together with fellow club members Inbara Satoshi Fukube and Miyaka Ibara, Oreki and Chitanda continue to look into the mysteries of the club and any other mysteries that peeks Chitanda's curiosity.
Hyouka may not seem like a nice relaxing anime at first glance due to its mystery solving and dialogue-heavy scenes, but Hyouka is very relaxing in its own way. The story never gets confusing and is fairly easy to follow with most of the mysteries they try to solve being only an episode or two long; it makes for a great little watch before bed. The plot does get a little crazy and dialogue-heavy, but with Oreki's drive to put in as little effort as possible, the anime is able to transition into scenes that are much more relaxing inside of Oreki's head while he tries to solve the mystery. The aesthetics of the show create a very mellow atmosphere with its colors and the beautiful scenery based on the city Takayama. While the mystery solving adventures of the Classic Literature Club may not be everyone's go-to anime before bed, there is something here for those who are looking for something a little different to spice up their pre-bedtime ritual.
---
8. New Game!

Episodes: 12
Aired: July 4, 2016 to September 19, 2016
Aoba Suzukaze has loved the video game Fairies Story ever since she was a child. After graduating from high school, Aoba applies to work at the company that created the game, Eagle Jump. Not only does Aoba get the job, but she also learns she will be working under the character designer for Fairies Story, Kou Yagami. Aoba is placed in a section with fellow character team members Hifumi Takimoto and Yun Iijima, and motion team member Hajime Shinoda. At the end of her first day, Aoba learns she will be working on the latest entry in the Fairies Story series. New Game! follows Aoba as she learns all about the game making process while getting into various hijinks with her coworkers.
New Game! excels with its comedy and its slice-of-life aspects. New Game! makes good use of its large cast of characters giving each one a time to shine in the story showing off their unique personalities. The story is easy to follow and will make you laugh the whole way through. Aesthetically, the anime's backgrounds are a little lacking due to most of the show taking place in an office, but the anime manages to put in an impressive amount of character and style to each person's desk, allowing for an even deeper understanding of their character. While New Game! mainly focuses on the comedic adventures at Eagle Jump, there are also some great motivational scenes with Aoba as she works hard towards her goal of becoming a character designer. New Game! does many great things that make it perfect for a great comedic bedtime anime.
---
7. Hanasaku Iroha

Episodes: 26
Aired: April 3, 2011 to September 25, 2011
After her mother decides to run away from a group of debt collectors, Ohana Matsumae is forced to move from Tokyo to rural Japan to live with her estranged grandmother. Ohana starts working at Kissuiso, the hot spring inn that Ohana's grandmother runs. Unfortunately for Ohana, the job wasn't as easy as she had thought and her attitude ended up getting her in trouble with the customers and the staff at Kissuiso. Despite her rough start, Ohana decides now is her chance to change for the better and dedicates herself to her job and rebuilding her relationship with her co-workers.
Hanasaku Iroha is a slice-of-life anime that throws away many of the tropes of the genre for a more emotional and meaningful story. With a good combination of storytelling and character building, Hanasaku Iroha is the most story-focused anime on the list. The story revolves around Ohana and her journey to grow as a person and find a purpose in life. Although the plot is a little more serious than many of the show on this list, it still throws in a decent amount of upbeat and comedic scenes that balance out the Hanasaku Iroha's serious nature. Hanasaku Iroha excels as a great anime to watch before bed with its feel-good story that features great characters and beautiful and realistic art style.
---
6. Flying Witch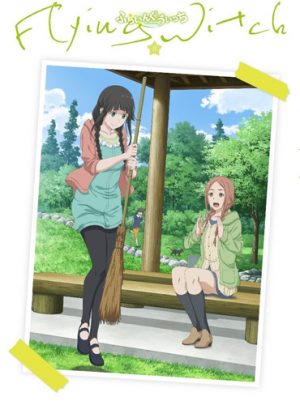 Episodes: 12
Aired: April 10, 2016 to June 26, 2016
After turning 15, a young witch named Makoto Kowata has finally come of age and is able to leave home to learn more about the world and magic. Together with her familiar Chito, Makoto moves to Aomori to stay with her second cousins. Makoto chose Aomori because of the many forests and other natural habitats that surround it. With all of the nature surrounding her, Makoto is able to dive deep into the world of magic and learn all about things she had only read in books. During her magical studies, Makato introduces her cousins Kei and Chinatsu to the world of magic and all of the magical beings that live in the world. Together with her friends and cousins, Makoto goes on many magical and mysterious adventures that makes their lives anything but ordinary.
Flying Witch is a wonderful slice-of-life adventure that differentiates itself from the use of magic. The world of magic seen in Flying Witch helps create many of the most relaxing scenes in the series. The interesting magical characters and places Makoto sees on her adventures make for the best visual and story aspects of the whole series. Although Makoto is the main character, most of the enjoyment from the series comes from Chinatsu as the viewer gets to watch as Chinatsu discovers all of the different magical beings around her which serves as the most heartwarming and enjoyable moments of the series. Each episode deals with a different place or magical being that Makoto encounters allowing for you to be able to easily enjoy an episode or two before bed.
---
5. Natsume Yuujinchou (Natsume's Book of Friends)

Episodes: 13
Aired: July 8, 2008 to September 30, 2008
Takashi Natsume has a secret that makes him different from everyone around him and caused him to always be alone. Ever since he was a child, Natsume has had the ability to see all sorts of youkai. Natsume learns that his grandmother also had the ability to see youkai and passed down a book to Natsume called the Yuujinchou that listed all of the Youkai she had taken control of. The youkai that have been appearing in front of Natsume are those bond to contracts by his grandmother. Natsume sets out to free the spirits he encounters from the contracts his grandmother had formed. Not all the youkai Natsume encounters are friendly, but thankfully for Natsume, he is accompanied by a feline youkai named Madara who serves as Natsume's bodyguard.
Natsume Yuujinchou is an episodic adventure with each episode focusing on a different youkai that Natsume helps set free. The stories range from heartwarming to sad with some of them being simple while simple others focus on bigger issues Natsume must solve. While many of the other anime on the list have simple stories that are either heartwarming or comedic, Natsume Yuujinchou is a much more complex and diverse story. With the show constantly focusing on different themes and emotions, you'll never know what you will get before you watch an episode. Despite this, the episodic nature and the incredibly aesthetically pleasing scenery make Natsume Yuujinchou one of the best anime to watch before bed.
---
4. Kobayashi-san Chi no Maid Dragon (Miss Kobayashi's Dragon Maid)

Episodes: 13
Aired: January 12, 2017 to April 6, 2017
After getting ready for another day of work, Kobayashi opens her door to see the unexpected sight of a dragon looking back at her. The dragon transforms into a blonde girl wearing a maid uniform named Tooru. Despite not remembering the dragon at first, the memories of meeting the dragon while on her way home from work rush back to Kobayashi. During her drunken conversation, Kobayashi had offered to let Tooru stay at her house. Despite not wanting to follow through with her offer, Kobayashi agrees to let Tooru stay with her and work as a maid. While Tooru at first appears to be the perfect maid, her unconventional methods often cause problems for Kobayashi. Kobayashi-san Chi no Maid Dragon follows the story of Kobayashi and Tooru as they learn to live together while dealing with their different lifestyles, Tooru's undying love for Kobayashi, and even other dragons that have made their way to Kobayashi's world.
The adventure of Kobayashi and Tooru are fun and comedic, and are perfect if you are looking for a good anime to laugh at before bed. More than any other anime on this list, Kobayashi-san Chi no Maid Dragon focuses on its comedy and it gets better throughout the series with the addition of characters like Kanna and Fafnir. As the new members of the cast get added, there are more and more comedic scenarios the main pair of Kobayashi and Tooru find themselves in. Outside of the comedy, Kobayashi-san Chi no Maid Dragon is also a very aesthetically pleasing anime. With a unique color palette, the whole anime seems warm and gives off very mellow and relaxing vibes. With plenty of sweet and tender scenes, Kobayashi-san Chi no Maid Dragon has is one of more lighthearted anime on the list.
---
3. Barakamon

Episodes: 12
Aired: July 6, 2014 to September 28, 2014
After entering his piece into an art exhibit, Seishu Handa attacked an elderly curator after he insulted Handa's style by saying it was "textbook." Due to the incident, Handa was sent to Goto island by his father, leaving behind his life as a pro calligrapher in Tokyo. Upon arriving at his new home, Handa meets the local villagers, who are different compared to anybody he knew in Tokyo. When being shown his new home by Village Chief Yujiro Kido, Handa meets a young girl named Naru, who has been using his new home as a secret base. Naru and the other children of the village take a liking to Handa and start calling him Sensei. After going on adventures with Naru and the other children, Handa eventually learns to love his new life on the island. With a newfound love and appreciation for life, Handa starts using his new feelings to develop a calligraphy style he can call his own.
After moving to Goto Island, Handa sees the laid-back nature of the island's residents and slowly incorporates it into his life. This creates the perfect relaxing story for the viewer. Whenever Handa's stress and anxiety get too high, Haru and the other kids are there to take him on an adventure that helps him get over his problems. These are the perfect scenes to let the stress of the day melt away just like Handa. The dynamic between Handa and Naru is one of the shows greatest aspects and makes for one of the most relaxing parts of the show. The unlikely bond between the two form as they both unintentionally teach each other life lessons. The heartwarming adventures of Handa and Naru are one of the best things you could fall asleep to.
---
2. Amaama to Inazuma (Sweetness & Lightning)

Episodes: 12
Aired: July 5, 2016 to September 20, 2016
Kouhei Inuzuka has been caring for his daughter Tsugumi alone ever since his wife passed away. While he was able to pick up some of the household responsibilities fairly easily, Kouhei still hasn't been able to cook a decent meal, forcing him to purchase ready-made meals. After running into a student at the school he teaches at, Kotori Iida, she invites him to have dinner at her mother's restaurant. At first, declining her offer, Kouhei finally decides to visit the restaurant after seeing how disappointed Tsugumi was with her dinner. Much to their dismay, the restaurant was closed due to Kotori's mom often being out working as a celebrity chef. Not wanting to disappoint Tsugumi, Kotori and Kohei work together to make a simple dish following the restaurant's recipe. Amaama to Inazuma follows the story of Kouhei and Kotori as they learn to cook various meals and bonding together over their missing family dynamics.
While Amaama to Inazuma does have a few serious moments and episodes, the overall tone of the anime is light-hearted and it has plenty of great relaxing scenes. The main relaxing aspect Amaama to Inazuma has is its cooking scenes. There is something relaxing about watching Kouhei and Kotori as they learn how to cook and get better and better as the series progresses. Most of the food created throughout the series is designed with the intention of cheering up Tsugumi and helping her get over whatever problem she is facing. Outside of the cooking scenes, you get the heartwarming story of Kouhei and Tsugumi as they go about their lives and learn to overcome the loss of someone close to them.
---
1. Tanaka-kun wa Itsumo Kedaruge (Tanaka-kun is Always Listless)

Episodes: 12
Aired: April 9, 2016 to June 25, 2016
Tanaka is a high school student with no ambition and only wants to spend his days lazing around. Tanka has become known for his almost impressive listlessness and his ability to sleep anywhere. Tanaka is able to get through life thanks to his best-friend Ohta. Ohta often takes up the duty of caring for Tanaka by carrying him from class to class, waking him up, and making sure he eats during lunch. Despite Tanaka's desire to do nothing while at school, he manages to befriend the rambunctious Miyano, the class representative Shiraishi, and the wild looking Echizen. Although Tanaka tries to focus on his sleeping, he also takes care of his friends and often knows just what to say to cheer them up.
What better anime to watch before bed than a show starring a listless and always sleeping protagonist? The story of Tanaka-kun wa Itsumo Kedaruge is simple and enjoyable, combining comedy and lighthearted adventures to give you a nice relaxing anime. The story is lighthearted and never dives into any dramatic or confusing scenes, allowing for everyone to be able to watch and enjoy without much thinking. The art style in Tanaka-kun wa Itsumo Kedaruge is also a big plus for it, with a soft art style and colors that create an amazingly relaxing atmosphere. Even the music follows in Tanaka's footsteps and is gentle almost like a lullaby. The world of Tanaka-kun wa Itsumo Kedaruge is made for relaxing, with the whole world seeming to be made just to help Tanaka fall asleep. There's no reason why you shouldn't pull up a blanket and join him.
---
Final Thoughts
Nothing is better than a few episodes of a relaxing anime to help you sleep. With so many great anime to unwind with, you may have a hard time picking which one to watch before bed. No matter which anime you choose to watch, you'll be sure to have a nice heartwarming ad healing experience before you go to sleep. Are there any anime you think should be on the list? Which anime is your favorite to watch before bed? Let us know in the comments below.