Cosplay can be whatever you want it to be—a fun little hobby to express yourself, a way to improve your crafting skills, or even a moneymaking venture. With its meteoric rise in popularity in the last decade or so, the world of cosplay is bigger than ever and new advancements to the craft are being made every day. From this storm of creativity, we've seen some truly talented individuals emerge and make a name for themselves within the community. Let's check out 10 of our favorite cosplayers in the current scene, and don't forget to follow them on social media once you're done reading!
10. Alliecat Cosplay

https://www.instagram.com/alliecatcosplay/
Allison from Alliecat Cosplay is a Georgia-based cosplayer with over a decade's worth of experience and a real passion for the joy that can be found in this community. She's an ace at styling wigs (particularly with voluminous styles like those seen on Princess Peach and Mitsuri Kanroji), crafting complex props, and expressing a character's personality through posing and photo composition. We also love that she celebrates her blackness, buffness, and curviness at every opportunity—body positivity is vital in the cosplay world!
---
9. Alodia Gosiengfiao

https://www.instagram.com/alodia/
Hailing from the Philippines, Alodia is a model, cosplayer, and media personality who has been a huge part of the convention scene for close to two decades now. Her starring role in the 2010 San Diego Comic-Con documentary made her a household name, and since then, she's been judging cosplay competitions and showing off her own work at events all around the world. Our favorites are her various versions of Mikasa Ackerman, especially the new armored version from Attack on Titan Season 4. She really brings the character to life!
---
8. Kinpatsu Cosplay

https://www.instagram.com/kinpatsucosplay/
Canadian maker duo Tayla and Eric (as well as their cats) are the brains behind Kinpatsu Cosplay, which is not only a cosplay page, but also a great learning resource. Everything they design, from clothes to props to wigs, looks just as crisp and clean as a cartoon leaping off the page—their KDA League of Legends outfits are particularly striking. And with every costume they make, they write up comprehensive patterns and tutorials that explain the process with easy-to-follow instructions. If you're looking to upgrade your cosplay skills, be sure to check them out.
---
7. Yukitora Keiji

https://www.instagram.com/yukitora_keiji/
Alexandria Maria Putri Nony Lovyta, aka Yukitora Keiji, is a prolific Indonesian cosplayer with a keen eye for detail. Her costumes often incorporate brocaded fabrics, delicate layers of lace, and exquisite gold trimming—with her top-notch makeup skills to complete every look, her photos are truly stunning. That degree in fashion design really makes a difference!
---
6. Enako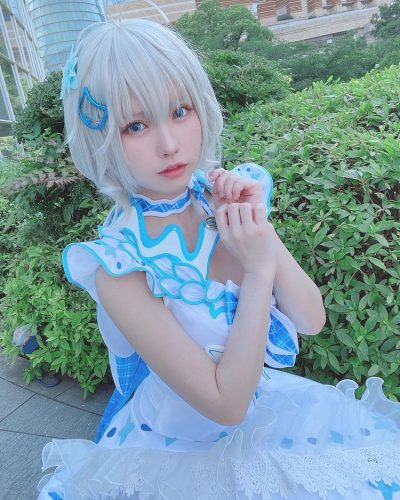 https://www.instagram.com/enakorin/
She's Japan's most popular cosplayer—it's Enako! Since 2008, she's graced the covers of countless magazines with her adorable interpretations of recognizable characters like Chizuru Mizuhara from Rent-a-Girlfriend as well as classic outfits like Playboy bunny costumes and Gothic Lolita dresses. She's even an idol singer and a voice actress, so there's bound to be something from Enako's oeuvre that appeals to just about anyone.
---
5. Akakioga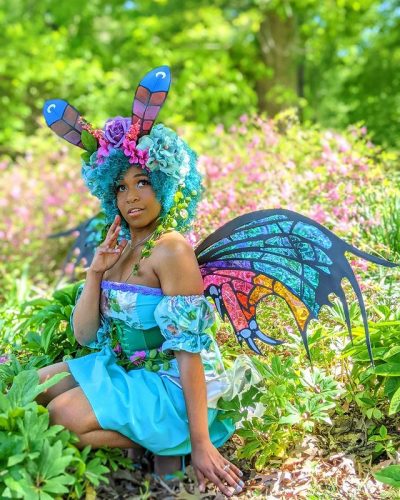 https://www.instagram.com/akakioga/
This Cincinnati-based cosplayer is one of our all-time favorites because of just how creative she is. Akakioga's costumes often take liberties with their source material to better fit her body and sense of style: she tends to use either her natural curly hair or curly wigs, her Pokémon gijinkas are designed from the ground up to complement her curves and skin tone, and every little detail seems purposeful. You don't see artists like her every day!
---
4. Taryn Cosplay

https://www.instagram.com/taryn_cosplay/
Male cosplayers tend to have a harder time attracting an audience than their female counterparts, but Taryn doesn't seem to have that problem. He's an Italian cosplayer with a knack for portraying tough, masculine characters like Geralt from The Witcher and Sukuna from Jujutsu Kaisen, although his chiseled face and rippling muscles also work pretty well for more androgynous looks like Alucard and Levi Ackerman. Coupled with his distinctive over-the-top makeup and photo editing, Taryn's photos look like glossy magazine covers from another world.
---
3. Vampy Bit Me

https://www.instagram.com/vampybitme/
Linda Le, aka Vampy Bit Me, is a highly accomplished cosplayer whose work has a clean and finished aesthetic that's particularly suited to the fighting game and comic book characters she often portrays. Her many variations of Psylocke from X-Men (as well as her giddy reaction over meeting Stan Lee) really show off her passion for nerdy media, something she carries with her into the many cosplay competitions she judges. We bow down to this queen!
---
2. Kamui Cosplay

https://www.instagram.com/kamuicosplay/
If you ever need help with armor creation or foamsmithing in general, Kamui Cosplay has every resource and inspiration you could possibly need. Svetlana Quindt and her partner Benni are German cosplayers who specialize in creating highly realistic armor and props that run the gamut from Monster Hunter bone gear to Star Wars robot arms to LED-backlit Diablo shields that spew smoke. They even have several books and pattern bundles to help get you started on the build of your dreams!
---
1. Cowbutt Crunchies Cosplay

https://www.instagram.com/cowbuttcrunchies/
If you're looking for the absolute peak of talent and craftsmanship in the cosplay world, then look no further than Cowbutt Crunchies Cosplay. Regan and Scone put a tremendous amount of effort into elevating their costumes to couture quality with hand embroidery, complex ruffles and pleats, gravity-defying wigs, and so much more. Their simply divine rendition of Helga from Tree of Savior won them the Global Crown Championships in 2019, and they show no signs of slowing down anytime soon. We can't wait to see what they do in the future!
---
Final Thoughts
Of course, we can't leave out other big names like Yaya Han, Jessica Nigri, the Spiral Cats group, and JinxKittie Cosplay. But are there any other cosplayers whose work you love to follow? Let us know in the comments, and thanks so much for reading!
---