You may be shocked to know, but celebrities are people too. Just like the rest of us, they like to relax, unwind, and even play their favorite video games. You might not believe just how many hardcore gamers have played the roles of some of your favorite characters in Hollywood Blockbusters. Today we're going to look at the top 10 games endorsed by some of the most well-known celebrities.
10. Destiny

System: PS4, XBO, PS3, 360
Publisher: Bungie
Developer: Activision-Blizzard
Release Dates: September 9th, 2014
Developed by long-time Halo developer Bungie, the shooter/role-playing hybrid Destiny was another flagship release for Call of Duty publisher Activision. This series has brought some of the most complex MMORPG mechanics and staples to the first-person shooter genre and has taught a segment of Mountain Dew loving shooter junkies what it means to hoard loot and raid as a group. You might be surprised to find that rapper and actor Ice T of all people is a Destiny diehard. He isn't just someone who plays on the weekends either, look up his stats and he's played even more than your typical Destiny fan has.
---
9. Rock Band

System: PS3, 360, PS2
Publisher: Harmonix Music Systems
Developer: MTV Games
Release Dates: November 20th, 2007
Rock Band took what Harmonix had learned developing Guitar Hero and made it open to even more instrument types by adding drums and vocals. You could jam out with your friends and play some of your favorite rock music with a full band of four players. This is apparently something that actor Taylor Lautner was keen to do as he himself was a large fan of this musical game. We suppose even actors want to see what it's like performing on stage even if it's in their own home.
---
8. NBA 2K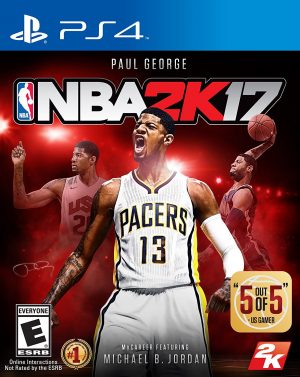 System: Dreamcast
Publisher: Visual Concepts
Developer: Sega Sports
Release Dates: November 10th, 1999
For years the NBA 2K series has been a staple of basketball players and fans alike. Many athletes have both lamented and felt pride in their stats in the game, and others unaffiliated with the sport have found enjoyment reliving some of their favorite NBA moments on the virtual court. One such vocal NBA 2K fan has been Shane Moss aka "Lil Bow Wow". He's been playing the series for years and can probably cross you up if you pass him the sticks.
---
7. Guitar Hero

System: PS2
Publisher: Harmonix Music Systems
Developer: Activision
Release Dates: November 8th, 2005
Before leaving Activision and creating Rock Band, Harmonix created the ultimate couch music game with Guitar Hero. Shredding cords and mashing fingers to buttons became second nature to a generation, and many celebrities were caught up in this hype as well. If you found yourself amongst Guitar Hero's fans, you might be surprised to find yourself in the company of the likes of James Bond. Daniel Craig has stated that he enjoyed playing the games when he wasn't busy with the demands of acting.
Actress Jodie Foster is another huge Guitar Hero fan. According to Kotaku, she has stated publicly that she has "no musical ability." Something just clicked for her with pressing the buttons and what she described as, "go 'blue, green, green, green, blue, green, green...'" She's one of many fans that has become closer to music despite not having a gift for creating it.
---
6. Madden NFL

System: PS4, XBO, PS3, 360, iOS, Android
Publisher: EA Tiburon
Developer: EA Games
Release Dates: August 27th, 2013
Although it should be no surprise, Adrian Peterson, who once appeared on the cover of Madden NFL 25, also plays the game series. He and other fans and athletes alike have enjoyed picking apart the defense with his classic run plays. The Madden series has been the most iconic sports franchise for decades, so having high-profile celebrities as gamers should be expected.
---
5. Halo

System: 360
Publisher: Bungie
Developer: Microsoft Games Studios
Release Dates: September 25th, 2007
Halo made the first-person shooter genre popular on home game consoles, and along the way earned a massive celebrity gamer following. The likes of Justin Bieber, Zac Effron, Daniel Craig, and Megan Fox all reportedly have found themselves donning the helmet of the Master Chief in-game and enjoy blasting alien races to smithereens. We can't blame them, as we've put in massive chunks of our time into the Halo games over the years ourselves. It's fun to shoot things!
Zac Effron event went the extra mile to attend a midnight launch party for Halo 3 at Universal in Los Angeles. Big games often get retailers to stay open to bolster sales by catering to the die-hard crowd, and Zac was among them. Even if you can argue that it was a sponsored deal, you don't just go out at midnight for a video game unless it's something you truly love.
---
4. World of Warcraft

System: PC
Publisher: Blizzard Entertainment
Developer: Blizzard Entertainment
Release Dates: November 23rd, 2004
There have been some people who have been paying the World of Warcraft monthly fee nonstop for almost 15 years. It might shock you to imagine, but Dave Chappelle and Mila Kunis could perhaps be some of them. They both have fallen victim to the MMORPG time sink that has enthralled PC gamers young and old since 2004. We're curious which factions they belong to.
---
3. Call of Duty

System: PC, Mac
Publisher: Infinity Ward
Developer: Activision
Release Dates: October 29th, 2003
Call of Duty has gone from a realistic video game portrayal of WWII to the stylized modern military shooter gamers today recognize it for. It's at the height of its popularity and has attracted the eyes of many celebrities. Justin Bieber, Michelle Rodriguez, Kobe Bryant, and Michael Phelps have all been avid players of this series, and some have even been featured in the ad campaigns for some of its releases.
In an interview, Mila Kunis stated she was addicted to the Zombies mode in Call of Duty. "You finish Call of Duty first person, okay? You unlock this little game and your whole purpose is just to kill these Nazi zombies. You have to board up the windows. It's just fun...I stopped playing World of Warcraft a year ago. I feel like I'm talking about drugs." Mila Kunis happily traded one game addiction for another when it comes to COD.
---
2. Grand Theft Auto

System: PC, PS1, GBC
Publisher: DMA Design
Developer: Take-Two Interactive
Release Dates: October 21st, 1997
Grand Theft Auto has gone from just a series where you hijack vehicles and commit manslaughter to something of an epic crime-thriller action series. Celebrities like Jason Sudeikis, Seth Green, and Dave Chappelle have all willingly come along for the ride as the GTA series has progressed into becoming a tour de force of culture.
Chapelle has even gone to cite GTA as a source of inspiration for many of his skits, including one direct parody of the game, which gained him an invitation to play a character in Grand Theft Auto: San Andreas. Grand Theft Auto has earned billions in revenue and has even been caught up in political controversy. Still, GTA has continued to captivate regular fans and celebrities alike.
---
1. Fortnite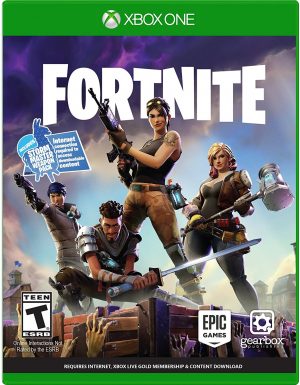 System: PC, PS4, XBO, Switch, iOS, Android
Publisher: Epic Games
Developer: Epic Games
Release Dates: July 25th, 2017
Have you played Fortnite? If not, then we guarantee you know someone who has. Fortnite has become the biggest video game ever, no hyperbole. Earning roughly $3 billion in profit in a single year and becoming a cultural phenomenon pitting gamers against each other in a battle royale the likes we've never seen before. Huge A-list celebrities have flocked to the game with curiosity only to become hooked themselves. Celebrities like Drake, Travis Scott, Juju Smith-Schuster, and even Roseanne Barr have all found themselves dropping from the Battle Bus.
---
Final Thoughts
There should be no surprise that these celebrities play these very popular games. Our favorite actors, musicians, and athletes are all real people after all. We're going to keep enjoying these game franchises for years to come, and so will they! Did you have fun playing any of the games on our list or were you surprised to find out someone actually played a game? Let us know in the comments!