También puedes leer este artículo en:Español
Hope you're enjoying your summer, everyone! As the summer is winding down, let's reflect on the greatness of summer. You get time off from school to relax and unwind. You have time to catch up with old friends. You get to watch the new summer anime! However, that's not all. Summer is the season for fanservice!
When the weather gets hot, people strip, but if you want to exercise some public decency, you go to the pool or the beach and strip down to the barest of clothes to wear as you have some fun in the summer sun. Girls and boys go out wearing the smallest amount of clothing and you get to see a little more skin than you're used to. There's nothing wrong with a little fanservice, right?
Hitting the beach or the pool is a popular plotline for an episode in many anime, so it's a chance to see your favorite characters show off their stuff. However, there is so much more to swimsuits than the triangle bikini and showing off copious amounts of skin (I know, it's hard to comprehend). Sexy swimwear comes in all shapes and sizes for all genders. From the body to the suit, I am here to explain to you about swimsuit fanservice with my list of top 10 anime characters in sexy swimsuits!
10. Totsuka Takeru from Kamigami no Asobi

Episodes: 12
Aired: April 2014 - June 2014
If you want to look for bishounen, you watch a reverse harem. That is where we find the illustrious God of the sea, Totsuka Takeru from the reverse harem, Kamisama ga Asobi. Totsuka Takeru is the brash type, but he does have some endearing characteristics especially when it comes to people he cares about. He is also somewhat gullible as shown when he is given a fundoshi to wear to the beach.
Although generally worn in anime for comedic effect, the fundoshi that Takeru sports in the beach trip episode is a definite consideration for guys looking for sexy swimwear. Some people just do not have an appreciation for the appeal of a traditional fundoshi. While wearing the fundoshi, Takeru can show off his abs, legs, and ass with its low cut and minimal back coverage. No matter how plain the fundoshi, it is definitely eye catching and great for showing off the male physique. Takeru works hard on his body and he really shows it off well. If summer is the season for bare skin, the fundoshi is the key to fanservice.
---
9. Charlotte Dunois from Infinite Stratos

Episodes: 12
Aired: January 2011 - April 2011
Charlotte is the adorable androgynous female of Infinite Stratos that you can't help but love. Unlike most of the other characters, she has a very shy and cute personality instead of the jealous, violent personas that seems to be so prominent in the harem of Infinite Stratos.
Now, Charlotte has a cute personality, but don't let that fool you. She's a bombshell! Check her out in her gold bikini with matching mini sarong! The sarong is black and gold giving Charlotte the slight image of a tiger. Doesn't she just remind you of Kisa from Fruits Basket? Anyway, the sarong is short enough to cover a little skin, but short enough to draw curious eyes for that "panty shot." Plus, the length compliments her long legs perfectly. It is the perfect swimsuit to give this meek tiger some claws.
---
8. Kinoshita Hideyoshi from Baka to Test to Shoukanjuu

Episodes: 13
Aired: January 2010 - April 2010
Whether or not he makes you sexually confused or not, clearly Hideyoshi from Baka to Test is a sexy beach babe. That phrase can be used unisexually, right? Anyway, with Hideyoshi's stoic expression, feminine face shape, and slim figure, he will definitely catch you off guard in his swimsuit.
Donning on a light green two-piece swimsuit, Hideyoshi is quite the eyecatcher. The tankini styled top is compliments his flat chest--or lack thereof--while the swimsuit hugs his slim figure quite nicely. With the fly of the white shorts open, it gives the impression of a slim V-shape that adds to his feminine wiles. Watch out or you'll find yourself falling for this sexy catch.
---
7. Nami (One Piece)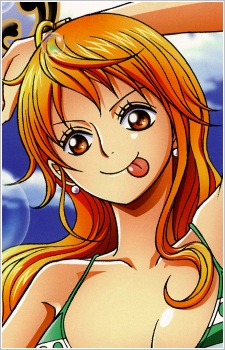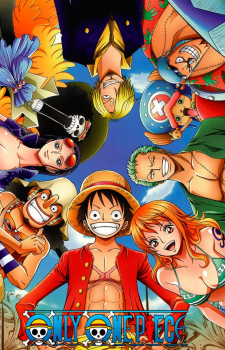 Episodes: Unknown
Aired: October 1999 - ongoing
Clearly, Nami is queen of the bikini! Not to say that other characters don't rock the bikini, but it is her signature look, don't you think? While Nami wears triangle bikinis with fashionable designs on them, she amazingly does not show off quite as much skin as some other characters. Yes, she's got the boobs and the cleavage, but the bikini suits her body perfectly, showing off her curves without actually showing off every curve, if you know what I mean. With her lean if not thin waistline and large breasts, she's got the best body for the triangle bikini.
Don't forget that attitude is everything! Nami has the confidence that perfectly compliments her bikini clad bod which will make her quite the eye candy as she struts her stuff and kicks ass.
---
6. Kousaka Kirino from Ore no Imouto ga Konnani Kawaii Wake ga Nai 'Oreimo'

Episodes: 12
Aired: October 2010 - December 2010
Who says you can't be a sexy otaku? Kousaka Kirino from OreImo is breaking down all of those otaku social barriers! Kirino is a redheaded middle school model who is also a closet otaku that loves little sister eroges, manga, and anime.
Showing off at the beach, Kirino is wearing a triangle bikini top with some boy shorts. The bikini is pink with purple trimming which is a great compliment with her peach skin. The triangle bikini top is a good way to show off some of her curves, but the boy shorts are just right to hug her hips and show off those long, slim legs of hers. Also, as a tsundere, Kirino can really get your heart to go doki with her pouty expressions. Could Kirino be anymore moe?
---
5. Jinguuji Ren from Uta no Prince-sama Maji Love 1000%

Episodes: 13
Aired: July 2011 - September 2011
Now this long haired bishounen has plenty of charm and sex appeal, but nothing better than a little fan service, am I right? When Ren heads out for the sunny beach, he dons on a pair of orange swimming trunks perfect for lounging in the sun or playing in the water!
Although trunks do not seem like much in the way of sexy swimwear, but they tend to hang fairly low on the hips and still allow guys to bare their skin for some summer fan service. They are a little more conservative than most swimsuits, but that doesn't mean you can't enjoy the sight of a bishounen in swimming trunks.
---
4. Kawashima Ami from Toradora!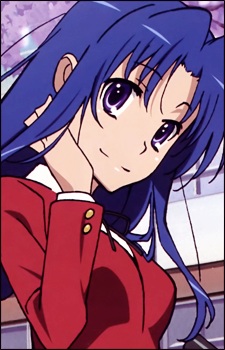 Episodes: 25
Aired: October 2008 - March 2009
Now, whether you like her or not, Ami is a bombshell in a bathing suit. Ami is a model with the face on an angel and the personality of a demon, but her real personality is only for those she cares about. In Toradora!, Ami is seen in two different bathing suits, but the one I happen to think that the one piece that she wears at the school swimming pool is the best.
Yes, one piece swimsuits do cover more skin, but the one piece emphasizes the curves of Ami's body nicely and even has a sweetheart neckline to draw eyes to the cleavage. The white straps of the bathing suit curve around Ami's shoulders making her shoulders look slim. The blue coloring of the one piece also compliments Ami's eyes and hair as well. This beautiful blue one piece may seem more conservative, but sometimes conservative can be sexy and Ami definitely looks sexy!
---
3. Konoe Subaru from Mayo Chiki!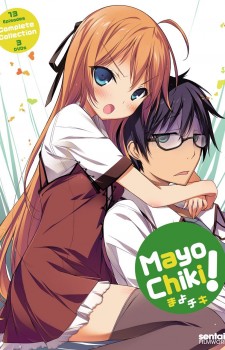 Episodes: 13
Aired: July 2011 - September 2011
Subaru is one dashing Butler, but that doesn't mean she's not a gorgeous young girl either. Although she has to hide the fact that she is female at school, she continues to capture our hearts with her girlish charm and shy ways. She even has her own fan club!
Despite looking like a male as a Butler, you won't be fooled when she changes for the beach! To match her innocence, Subaru wears a white halter bikini top and a matching white asymmetrical skirt that allows you to glimpse at her long, slim legs without giving you the whole view. The skirt also sits fairly low on the hips allowing you to see the start of the V-shape at her pelvis. This swimsuit is made for teasing! Subaru is quite the beach babe in her white bikini.
---
2. Nanase Haruka from Free!

Episodes: 13
Aired: July 2013 - September 2013
Free! Is a great anime. It's all about sportsmanship and the joys of swimming. Or muscles. Lots of muscles, but yes, the love of swimming is important and no one shows that better than my favorite character: Haruka. He has a blind passion for his sport and chooses to pursue it just because he likes it. He doesn't do it for the competition. Haruka is the quiet yet not quite stoic personality in Free! and he has a child-like innocence that makes him very cute.
For those swimming sessions, Haruka wears black swim jammers that fit quite nicely. With the slim fit, it makes him more aerodynamic so that he can swim more freely and faster. The swim jammers also allow you to freely see the ripples of his muscles as he swiftly swims through the water. Not sexy enough for you? The swim jammers dip low on his hips. Eyes up, girls!
---
1. Risley Law (Fairy Tail)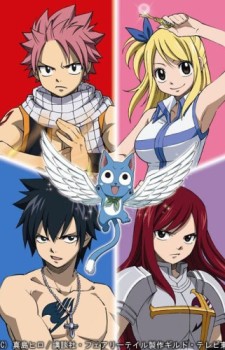 Episodes: 5 (OVA)
Aired: April 2011 - June 2013
When the Fairy Tail crew sets off for a fun day at Ryuzetsu Land, we get to see our favorite Fairy Tail characters in their sexy swimwear. Now, while other characters like Lucy, Mirajane, Erza, and Lisanna are well known for being the sex appeal in Fairy Tail, I think Risley Law, a member of Mermaid Heel, showed just how sexy mermaids can be!
Risley dons a blue tube top bikini with a sweetheart neckline that shows off her bosom quite nicely and, because it is strapless, it leaves the nape of her neck completely exposed. She also wears a matching blue skirt with a long slit down both sides leaving her legs completely revealed for all of you with a leg fetish out there. This swimsuit is perfect for exposing skin yet keeping modest. It's a tease. What is more sexier?
---
There are so many bishounen and bishoujo out there in sexy swimwear, yet somehow I managed to pick 10 for this article, but I know there are so many more out there. Do you have any sexy swimsuits you want to share? Let's share the swimsuit fanservice!
---