Top 10 Cliffhanger Anime [Best Recommendations]
If you're a big fan of anime, you are most likely very familiar with shows that start off really strong, and then leave you scratching your head wondering what's next. With most anime having an average of roughly 12-15 episodes, there will always be that one anime that you wake up every morning thinking what will happen to the main character, or the entire cast. That is the true sign of a solid anime, and with all that being said, here are today's top 10 cliffhanger anime .
10. D.N. Angel

Episodes: 26
Aired: April 3, 2003 – September 25, 2003
D.N. Angel had a great story line which followed Daisuke, a hopeless romantic that wishes to confess his love to the girl of his dreams. Ultimately every time he tries, he fails miserably having to start over. However, when he gets this overwhelming passion for his dream girl, he transforms into dark mousy, the legendary phantom thief. His mother soon becomes aware of his power, and convinces Daisuke to cause mischief by stealing valuable works of art. As the story progresses, we learn that one of Daisuke's classmates also shares a similar power.
D.N. Angel flies in at number 10 due to the fact that the series writer put the entire manga series on hiatus for a couple years before revamping the story again, which left people wondering what ever happened. This took effect in the anime as well, since it didn't really feel flushed out and lots of pieces to the puzzle had been scattered everywhere. Nonetheless a very amusing story, and well worth the watch if you enjoy comedy and action.
---
9. Deadman Wonderland

Episodes: 12
Aired: April 17, 2011 – July 3, 2011
Deadman wonderland starts off with a bang as you are thrown right into the pit of the action, as we see Ganta fighting for his life within the first few episodes. Ganta finds himself in the midst of struggle as he is framed for a gruesome crime he didn't commit. His entire classroom is butchered by a mysterious man in red, and it's now Ganta who must find out who this enemy is while at the same time, keeping his head atop his shoulders.
The episodes leading up to the finale are nothing short of awesome, with Ganta leaving a bloody mess behind him everywhere he goes, alongside Shiro. The last episode leaves you in somewhat of a wonderland because you're left hanging, wondering what happens to the main character. Unfortunately, there was no second season to this epic tale of survival, but as the manga continues, it is still highly recommend to watch this as it definitely will entice you in every way.
---
8. Sidonia no Kishi (Knights of Sidonia: Battle for Planet Nine)

Episodes: 12
Aired: April 11, 2015 – June 27, 2015
Continuing from the first season of the series, we see more of the main character Nagate, as he continues to explore the galaxy to destroy the gauna, who are threatening the entire existence of humanity. The first season left you in a bit of a blur as we didn't get to truly see Nagate's true potential in his Tsugumori. This cliffhanger lasted for an entire year until this past summers sequel explained in more detail, the effects of what the gauna had done prior.
The second season again leaves us hanging on the edge as now we see more character development with regards to Nagate and his crew members, but there is still a huge gap left in the story which leaves you wondering what could potentially happen next for Nagate's future. This anime in general was somewhat of a cliffhanger in itself since it was very under the radar and yet received animation of the year award this past year. Do not sleep on this anime, as it definitely is one to lock onto.
---
7. Akame ga kill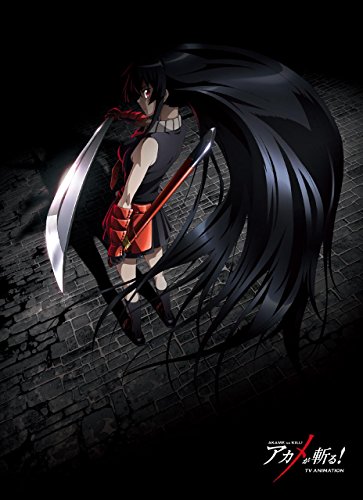 Episodes: 24
Aired: July 7, 2014 – December 15 2014
Akame ga kill was one of 2014's most anticipated anime. It was well received among most anime connoisseurs prior to its official release. The reason being was that the trailer really showed off a lot of potential with regards to character development, plot and the overall theme of the show. The story begins with Tatsumi, who becomes the newest member of an assassination group called the Night Raid, which are out to put an end to the corrupted empire run by Prime Minister Honest.
As you watch every episode, you are constantly teased with a handful of suspenseful action scenes, along with very well scripted story progression. The end of each episode leaves you drooling for more, as you are left on the edge of your seat with an array of awesome battles. This pattern continues right up toward the end of the series where you are left with an intense battle, and nothing more. The story cuts off abruptly as you are left guessing what happens to Akame and the remaining members of Night Raid. Nonetheless, this is an anime that newcomers should not sleep on and is an anime worth sinking your teeth into.
---
6. Tokko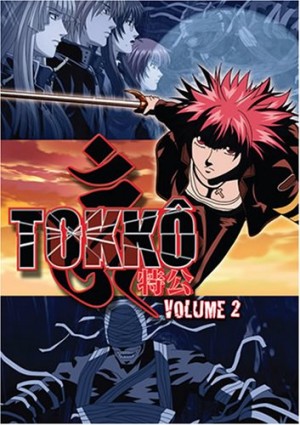 Episodes: 13
Aired: April 16, 2006 – July 30, 2006
For those of you familiar with GTO (if you aren't, check out our recommendations section!) and creator Tohru Fujisawa, you'll know that Tohru isn't very shy when it comes to crossing the boundaries and taking risks. In GTO we saw a lot of that with plenty of comedy to back it up. In Tokko, Fujisawa takes a gander in the horror genre as we see main character Shindou, battles off against mysterious demons who are terrorizing Japan. Shindou comes across a female named Sakura, who works for a special task force called Tokko, which then Shindou decides to join shortly after to help put a stop to the terror erupting.
At 13 episodes, this comes in around the average mark for typical anime series endings. While GTO had us clapping and at times crying for Onizuka, Tokko came in very strong but didn't seem to explain the significance of the demons, and their existence. Even more scary is how we are left unknowingly as to what happens to the main villain at the end, plus most of the demons are still growing in numbers at an alarming rate. A fantastic anime, which hit the brakes a little too fast.
---
5. Shingeki no Bahamut: Genesis (Rage of Bahamut: Genesis)

Episodes: 12
Aired: July 4, 2001- September 26, 2001
Favaro!! This is one name which you will hear all throughout this action packed anime. Shingeki no Bahamut stars Favaro, a clueless individual who eventually comes toe to toe with a mysterious and beautiful woman named Amira. The two become very close as the plot thickens to destroy Bahamut. Throughout the story, Favaro meets up with a variety of different characters, all of which play a major role up until the ending of the series.
The reason this gets a place in the top 10 of cliffhangers is due to the fact that the story could have played out a lot more to give us a better backstory to the life of Bahamut and Favaro. The series ended on a high note, but we were left screaming Favaro due to the fact that we wanted to see more with regards to putting a complete stop to the onslaught. For those who watched the ending know that there feels like more should await us down the road. Fortunately for all of you Favaro fans, a second second has been announced and will roll out sometime in the near future! Lets hope we can get an exciting tale from Favaro once again.
---
4. Initial D: Final stage

Episodes: 4
Aired: May 16, 2014 – June 22, 2014
This is one anime which should never go unnoticed, simply due to the fact that when you hear of AE86, you are quickly reminded of euro beats and Project D. Initial D is one of the animes that will forever be etched in the stone of classics. It portrays a young teenager named Takumi, who goes from a mere delivery boy for his father's tofu restaurant, into an unbeatable street racer all across Japan. His constant battles with various prefecture teams eventually leads him into forming his own unstoppable squad Project D with Keisuke, and his brother Ryosuke.
Final Stage drifts us into one of the series most anticipated battles, as Takumi has to go up against the very same car that brought him success: AE86. With only 4 episodes in this anime, we are left at an extreme nail biter, as we never get to see who actually wins the final bout. For manga readers, much of the result is left for you, but the anime left us desperately wondering who crossed the finish line. Highly recommended to watch from start to finish!
---
3. Highschool of the Dead

Episodes: 12
Aired: July 5, 2010 – September 20, 2010
All hell breaks loose in this action, ecchi comedy High school of the dead. We are greeted with a story about a massive outbreak that has spread worldwide, leaving every city in a state of emergency. This outbreak leads to a mountain of attacks lead by the living dead, which Saeko and Takashi must team together to eliminate the threat that puts their life at stake.
At 12 episodes, Highschool of the dead is nothing short of excitement. The anime puts the viewer into the heart of battle while being pleasantly entertained by bags of fun. We see some solid character relationship between Rei and Takashi, as they begin to show signs of a romantic courting, but often end up running into trouble right before things happen. Much like their romance, Highschool of the Dead ends abruptly, leaving the viewer wondering if these school mates will ever escape the dangers that surround Fujimi High School.
---
2. Claymore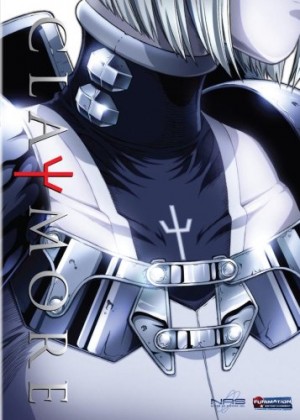 Episodes: 26
Aired: April 4, 2007- September 26, 2007
Choosing the number 2 spot out of a bag of potential cliffhanger monsters was not an easy feat, but we are now welcomed with Claymore. In a world where humans coexist with a race called Yoma, much danger is at hand. These violent raging demons wreak havoc on humanity and leave nothing behind. This leads to an organization known as Claymores, to help put an end to all of the onslaught that is transpiring in this action packed anime. We are introduced to both Raki and Clare, who become the main characters to watch, as they work together to destroy the menacing Yoma.
Claymore leaves us at a complete halt towards the end of the series, as we are left with a conclusion that makes you want to pull your hair out. At the climax of the series, Clare is prepared to go up against her biggest nemesis which then hits a dead end. With everything up in the air in regards to how the results pan out, it tells a beautiful story that just couldn't race past the finish line.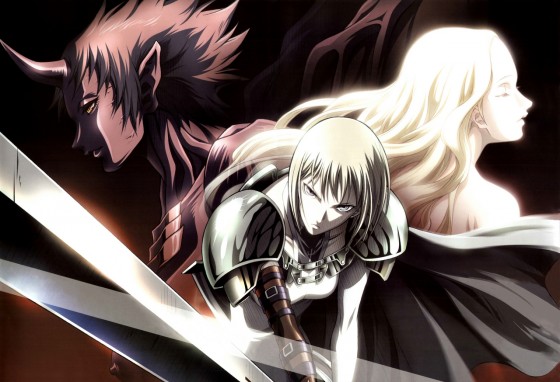 ---
1. Shingeki no Kyoujin (Attack on Titan)

Episodes: 26
Aired: April 7, 2013- September 29, 2013
We fly into the most nail biting, hair pulling, edge of our seats anime in our top 10 cliffhangers. This choice was extremely tough, since there were other very strong competitors such as Code Geass, Death Note, and a few others. However, none of them could really stand up to the behemoth that is Attack on Titan. This anime grew to gigantic popularity in Japan within the first weeks of its official announcement, which lead many anime fans to believe this series was going to be huge. They were not wrong in that assumption.
In Japan, Attack on Titan has seen monstrous success, with the series receiving phone app spin offs, merchandising through the roof, and billboards everywhere. There is no mistake that Attack on Titan has left a mark on most anime fans, as the final episode of the first season left us all at such a cliffhanger, it almost left us with a heart attack. To great surprise, a second season has been announced in 2016 which is exciting for most, but will we ever discover the truth? Hopefully the second season will tell us all.
---
Have we left you drooling for more? We certainly hope so, as these are just some of the few that made the cut. There are a plethora of other anime that stand the test of time as some of the best cliffhangers, but we can only fit so much into one bag of epic proportions. With that being said, we do hope you enjoyed reading our top 10 recommendations of cliffhanger anime. If you think that there should be other nail biting anime in this list, feel free to leave your picks down below in the comments section.
As always, for your sweet anime fill, keep it locked here at Honey's Anime.
---