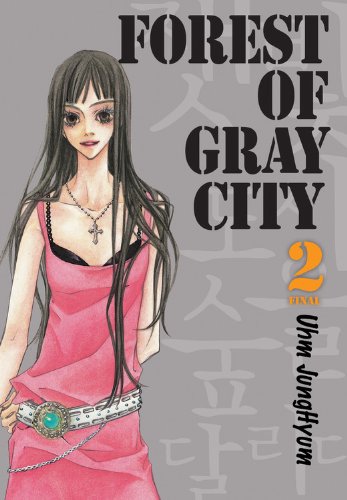 The beauty of any story is that it can evoke emotions within us. Horror will evoke the feeling of fear. While Fantasy will fill your soul with wonder and awe. These are just a few emotions you can find yourself going through. Sometimes though, we need to let it all out, to let the sad emotions flow and become what we all know as tears. That's why today we crafted a very interesting top 10 list for you. Welcome to Honey's Anime Top 10 Crying Manhwa.
It takes a lot to make most people cry while reading any story, manhwa or not. That's why we won't say every story on here will make everyone cry. However, here at Honey's Anime, we've selected these crying manhwa that have made most of us cry and we know that some of you out there will experience the same emotion. If you think you're prepared to let your eyes shed waterfalls, then get ready for our crying manhwa list down below. Maybe though get some tissues prepared just in case.
10. About Death

Manhwaga: Sini- Hyeono
Genres: Slice of Life, Supernatural, Psychological
Volumes: 2
Published: Sep, 2012- Feb, 2013
Death waits for no one. At one point in our lives we will have to die. However, haven't you ever wondered what happens next when your time is up? What would you do if you met God and what would you even talk about? For several people they are about to find the answers to these questions very soon…
If you want a manhwa that can make you cry, it would definitely be About Death. Each story deals with various characters who talk to God about what transpired in their days prior to their death. Some of these stories folks will make you feel sadness as you witness humanity as lay their hearts and souls out to God. What makes each chapter even stronger is that you can listen to a song that plays which adds another level of depth not found in all manhwa. About Death is a great way to make you want to open those water faucets from your eyes.
---
9. Shall We Have Dinner Tonight?

Manhwaga: Park, See-In
Genres: Comedy, Drama, Romance, Slice of Life
Volumes: 3
Published: Nov, 2013- Nov, 2014
Do-hee Woo and Hae-Gyun may not know each other but they have shared a similar pain. Both Do-hee Woo and Hae-Gyun have had their hearts shattered by love. Always alone they both end up at a restaurant daily but one day they finally begin to notice one another. While at first they just approach each other as strangers, their constant talking and bonding leads to something more. Will their hearts be mended by each other's company? Or will their past relationships make them stagnate?
It's not uncommon to hear a story like Shall We Have Dinner Tonight happening in the real world. Too often people with hurt hearts find solstice in the company of another who has felt that same pain. However, just like in Shall we Have Dinner Tonight, you have to wonder what will become of this new relationship. Trust us folks Shall we Have Dinner Tonight is a emotional rollercoaster filled with some comedy and drama to keep it from being a 3 volume cry fest. Though don't be too surprised if during these 3 volumes you shed a tear or two.
---
8. Forest of Gray City

Manhwaga: UHM Jung Hyun
Genres: Drama, Romance, Shoujo, Slice of Life
Volumes: 2
Published: 2005
Renting out her place wasn't Yun-Ook Jang's first idea. However, as Yun's bills pile up, she realizes it's either this or lose her place. While Yun is happy that a renter is eager to take the place, she finds that maybe he isn't the most normal guy. At 17 years old Bum-Moo Lee seems like a headache being not only a high school dropout but a pain in the rear for Yun. Then Yun is hit with a surprise when Bum-Moo Lee asks her if it's okay to like her.
Could you imagine what Yun-Ook Jang is going through? Not only is she facing a ton of debt but then Yun gets told she is liked by a guy who has been nothing but annoying since he began residing in her place. This just seems like a tough time to be going through indeed for Yun but for the reader it will be a truly deep and complex romance story. Forest of Gray City will be something that will be on your mind once you complete it—which shouldn't' take long being only 2 volumes—and once you reach that ending you'll understand. Love can be cruel at times folks, let Forest of Gray City be a shining example of that.
---
7. Run, Bong-Gu, Run!

Manhwaga: Byung- Jun Byun
Genres: Drama, Seinen, Slice of Life
Volumes: 1
Published: 2003
For your family, you're always willing to make drastic moves to keep them healthy and safe. This can be seen by Bong-Gu's father who has left his family in search of work. However, time passes leaving Bong-Gu and his mother worried. Deciding to take action, the mother and son head off towards the city of Seoul to look for the missing father. Their journey will have them run into a homeless man and his daughter, and the four souls will begin a journey together. However, what awaits at the end of their Journey?
Short stories sometimes have more impact something all too seen in Run, Bong-Gu, Run. At one volume long, Run, Bong-Gu, Run won't take most readers longer than thirty minutes or so to complete. Though the real challenge is getting through Run, Bong-Gu, Run without feeling the emotions of two families who are dealing with internal strife and hardship. Run, Bong-Gu, Run we knew was a must for our Top 10 Crying Manhwa list and you'll understand yourselves if you give it a go. We won't lie, even remembering what transpires in Run, Bong-Gu, Run makes us tear up a bit…
---
6. Replay

Manhwaga: Ryu, Riang
Genres: Mystery, Drama, Romance, Shoujo, Supernatural
Volumes: 3
Published: 2002- 2003
Karam's new teacher Mr. Lee seems to be a pretty interesting guy. Not only is he boarding in Karam's place but for some reason she seems so drawn to him. Why does this feeling overwhelm Karam? Do these this student and teacher have some past connection? Here's a better question for you all, can love transcend time? Why not find out in Replay?
Shoujo is a great medium for heartwarming tales. Not only do most deal with romance but some like Replay add a supernatural spin to it that you may not see coming. Manhwaga Ryu Riang does a great job of making the reader guess what is going on and when you finally understand, you're going to be blown away like we were here at Honey's Anime. Replay will most likely get you to cry a bit—especially the ending—and thus, why it makes our crying manhwa list. Come on we know we got you curious, so why not go and try our Replay right after reading this list?
---
5. Distant Sky

Manhwaga: Yoon, In-Wan- Kim, Sun-hee
Genres: Action, Mystery, Drama, Horror
Volumes: 20 Chapters
Published: Jan, 2014- Present
What happened? This is the first thing to come to Gangnam's mind when he wakes up in a strange deserted building. However, it doesn't take long before Gangnam is horrified by dead bodies littering the seemingly deserted building. Then as Gangnam steps outside, he notices the night sky which should have stars shining is devoid of any. What is this nightmare that Gangnam has woken up to?
Haven't you ever feared being the last person in the world? To wake up and be all alone when only a few hours ago you with others? That's what makes Distant Sky such a horrifying tale, but there's more to this horror manhwa that makes it perfect for our Top 10 Crying Manhwa list. Gangnam is about to learn some very interesting truths and you're going to learn them alongside him. With some amazing art and a very dark and deep tale of survival, Distant Sky will make those tears flow out of you whether you want them to or not, especially as the story progresses.
---
4. Can't Lose You

Manhwaga: Wann
Genres: Drama, Romance, Shoujo
Volumes: 6
Published: 2003
Yooi and Lida come from two very different lives. Yooi's life is filled with pain as she works day and night to earn money to reunite her family which has been broken thanks to her father's debts. Meanwhile Lida has lived a life filled with money and privilege. However, when these two girls meet one day they are surprised to see they share the same faces. Lida then offers Yooi a job being her body double, but this job will cause Yooi to suffer a new slew of hardships in the form of avoiding death by assassins and falling in love with Lida's soon to be husband.
Can't Lose You by manhwaga Wann really is a very interesting story of two girls that are about to have their lives changing quickly. We loved not only the impressive art—characters really have a unique look to them which you will notice immediately—but the story that takes some dark turns. Get ready for a story that will launch different themes such as revenge, redemption and love. Just be warned that Yooi and Lida's story will hit you with some tears as their stories continue on. If you want to know what makes their story so sad though, you'll just have to go and read Can't Lose You right this second.
---
3. 100% Perfect Girl

Manhwaga: Wann
Genres: Drama, Romance, Shoujo, Psychological
Volumes: 11
Published: Aug, 2006- Nov, 2009
Jay Jin wants to prove to the world she has the means of becoming an artist. Thanks to her tough personality Jay Jin knows she won't let anything stand between her and her dreams. Despite that, an emotion called love may have the potential to sidetrack Jay jin when she meets a foreigner named J. Max. These two will find themselves dealing with a slew of issues such as long distance and obviously their cultural backgrounds. However, can they make a relationship work? Find out in 100% Perfect Girl a tale of two loves from across the ocean.
Love already can be a tear filled ride. There are times of jubilation and then there are times of hardship. That's why it's not so hard to imagine why 100% Perfect Girl could be considered a tear jerker. With some beautiful artwork and a great shoujo theme, you better be prepared to endure the various challenges Jay Jin and J. Max are about to undergo. Don't feel bad if 100% Perfect Girl makes you cry, we here at Honey's Anime did ourselves while reading it.
---
2. Nanohana Boys

Manhwaga: Pyon
Genres: Comedy, Drama, School Life, Slice of Life
Volumes: 63 Chapters
Published: 2014
Onishi Yuu only knows one life, the delinquent life. With his small gang, Onishi causes ruckus and just loves to do things that others would be considered dangerous. Though, Onishi's risky lifestyles comes back to haunt him when he ends up in a car accident. While Onishi doesn't die from the accident, he loses his left eye sight and ends up having to deal with school life now with a handicap. Though this event in Onishi's life ends up having him cross paths with a silent student by the name of Ishida Kenji thus changing both boys life from here on forth.
Tragic stories will make you cry obviously but sometimes a manhwa doesn't need to be tragic to make you shed a tear. That's what we loved about Nanohana Boys. This is a tale of two students who wouldn't be friends had they not suffered in life because of their handicaps. Watching their friendship blossom and the story unfold will get your emotions rising and probably cause you to shed some tears all too easily. Definitely check out manhwaga Pyon's crying manhwa titled Nanohana Boys.
---
1. Sad Love Song

Manhwaga: Geo- SHIN Ji-Sang
Genres: Drama, Romance, Shoujo, Tragedy
Volumes: 5
Published: 2005
Kids like Joon-young live tough lives. Thanks to his mother's bar being a place that servers Americans, Joon-young gets constant harassment from others. When he's at his worst, Joon-young ends up meeting a young blind girl named Hae-in who causes his heart to fall in love, a feeling that is shared between both of them. However, just as love is blossoming between Joon-young and Hae-in, she ends up moving and without warning Hae-in is alone once more. Years pass and Hae-in ends up once more seeing Joon-young but now she is in a relationship with a rich and powerful business man named Gun-woo. What awaits next in this complex love triangle?
Sad Love Song sounds like a manhwa that should be indeed first on our list of Top 10 Crying Manhwa. Though trust us everyone, Sad Love Song deserves being first on our crying manhwa list. This story bombarded us with different emotions—most of those being sad—seeing this war of lovers go back and forth. Once you actually come to the end of this 5 volume manhwa we know you're going to have your opinion of who should hold Joon-young heart. We won't say what happens—cause that would spoil Sad Love Song—but once you do complete this awesome manhwa, feel free to sound off in the comments below.
---
Final Thoughts
Crying is something we all go through at one point in our lives. Though with our Crying Manhwa list, the creators above with their works will get you to cry a bit earlier then maybe you expected. As always folks, we have reached the end of another hopefully great list. Let us know your thoughts in the comments below and stay tuned from more from us here at Honey's Anime.
---