También puedes leer este artículo en:Español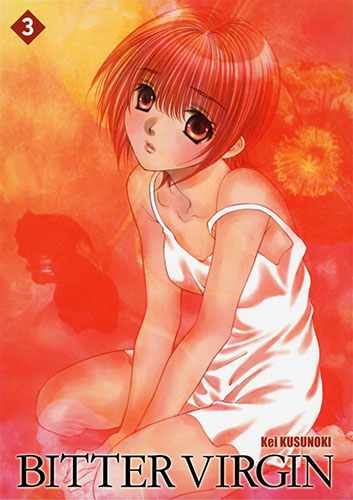 Someone somewhere in some place once said that art exists to make people feel something. As such, people's experiences of the same art will almost always differ as the emotions evoked by the art will be subjective. However; that doesn't mean there aren't times where several people react the same way to the same art – that's how lists such as this one exist. Some may not admit it, but sometimes anime and manga are so good, so emotional, so expressive that we can't help but shed a few tears, and with Honey's Anime being the awesome source of material that it is, we've decided to put together a list of manga that have the potential to make you cry. So here we go, Top 10 Crying Manga.
Careful, there are spoilers ahead!
10. Sekine-kun no Koi

Mangaka: Kawachi Haruka
Genres: Drama, Romance, Slice of Life
Volumes: 5
Published: May 2009 – July 2014
Despite being a total hunk and the dream man of the majority of women out there, Sekine Keiichiro is a severely depressed man with very little luck when it comes to love. He is tired of simply being an object of lust for the women he meets, but because he is stoic, listless and passive, Sekine is unable to deal with his well-veiled emotional turmoil. A jack of all trades but master of none, Sekine often tries and excels at a variety of things, but none of them give him the long term satisfaction he craves. Will Sekine be able to find something or someone who will make him feel whole?
While the manga itself isn't necessarily a tear-jerker by any extension of the term, the reason why Sekine-kun no Koi features on a list such as this one, is for the simple fact that the main character, Sekine Keiichiro, cries frequently. No, he's not a crybaby or anything of the sort; however, due to his inability to identify and sort out his own emotions (and those of others), Sekine suffers from torrents of emotion that despite not turning him into a burning wreck, manage to draw a few tears from the troubled Adonis on several, very awkward occasions.
---
9. Hanshin (Half-God)

Mangaka: Hagio Moto
Genres: Drama, Shoujo, Psychological
Volumes: 1 (One-shot)
Published: January 1984
Yudy and Yucy are conjoined twins who also happen to be polar opposites: the older twin, Yudy, is intelligent and ugly because her younger sister, Yucy, siphons her nutrients and is beautiful as a result, but she is also simple-minded. Their physiology aside, can blissful ignorance truly live harmoniously with the shrewdness of experience? Can the tiger and the lamb really coexist in one body?
This blast from the past shoujo manga makes its deserved appearance due to the depth of the material. Despite being significantly shorter than other titles on this list, Hanshin manages to evoke incredible emotions through the tragic life of Yudy and Yucy. It also makes one think about their wishes and desires – Yudy's own desire to live a life separate from her sister came with an unforeseen consequence.
In finally becoming free of her somewhat parasitic companion, Yudy gains all which her sister once boasted; good looks and a normal life. Unfortunately, the surgery which separated the twins could only save one, thus Yudy lives every single day with a void in her life, plagued by her own reflection which shows her the face of the only individual who could ever make her feel whole again. Powerful.
---
8. Shi ni Itaru Yamai (The Sickness Unto Death)

Mangaka: Asada Hikaru (Story), Seguchi Takahiro
Genres: Drama, Psychological, Romance, Seinen, Slice of Life, Tragedy
Volumes: 2
Published: March 2009 – December 2009
Futaba Kazuma is an 18-year-old university student with dreams of becoming a clinical psychologist. For the duration of his studies, Kazuma boards at a strange mansion, known in the neighbourhood for being haunted. There resides a strange young woman called Emiru, and her butler. Emiru is suffering from a terminal illness of the heart – despair. Her deep-rooted psychological issues have even ruined her health and turned her once beautiful jet-black hair a sickly pale white. Not one psychologist or counsellor has been able to get to the root of her despair, but can Kazuma get to the bottom of her issues before it's too late?
The half-beautiful, half-painful story of a young girl who lost her parents at a young age, Shi ni Itaru Yamai is an emotional journey into the dark recesses of the human psyche. Presenting rarely explored themes of mental health, the interactions between Kazuma and Emiru eventually let them form a bond that goes beyond that of counsellor and patient. Emiru's physical condition conveys the important message of the importance of the preservation of one's mental well-being. Without giving too much away, what drives many people to tears about this manga is the unfortunate situation which sees Kazuma and Emiru's romance be nothing more than a transient one.
---
7. Bitter Virgin

Mangaka: Kusunoki Kei
Genres: Drama, Romance, School, Seinen
Volumes: 4
Published: February 2005 – March 2008
After seeing Aikawa Hinako's negative response to his flirtatious advances, popular high schooler Suwa Daisuke expresses to his friends his explicit disinterest in dating her. However, Hinako overheard Daisuke's conversation with his friends. Daisuke's attitude changes; however, when he accidentally hears Hinako's confession in an abandoned church: she had been sexually abused by her step-father and given up a child for adoption. The revelation arouses Daisuke's compassion and concern for Hinako. Blissfully unaware that he knows her secret and believing that he bears no romantic interest in her, Hinako becomes comfortable in Daisuke's company.
Guilt can drive us to do things we never even thought we were capable of doing. As a result of the guilt and shame he felt after listening to Hinako's confession, Daisuke became compassionate. Her extreme circumstances moved him and awakened emotions he never would have expected to experience. Having gone through painful experiences with classmates jealous of their relationship, Daisuke and Hinako experience the penultimate challenge when Hinako comes to the realisation that Daisuke knows about her past. The sobering mature acceptance of the reality that their relationship will not be easy and may not even last forever as they'd hope makes for an emotional read.
---
6. Sundome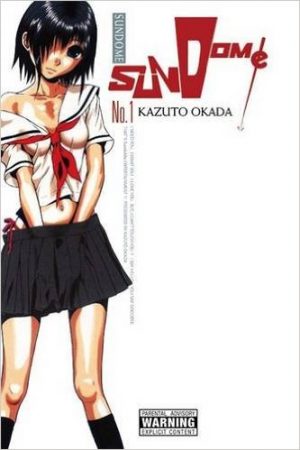 Mangaka: Okada Kazuto
Genres: Comedy, Drama, Ecchi, Psychological, Romance, School, Seinen
Volumes: 8
Published: November 2006 – November 2009
15-year old Aiba Hideo, a member of his school Roman Club, the pursuit of vernacular fiction, a group whose true purpose is the search for paranormal entities, such as ghosts and UFOs. Hideo's dull and boring existence changes forever when the assertive Sahana Kurumi wishes to join the same club as Hideo. Their club activities often begin as club outings, but on some days, Hideo will be out alone with Kurumi… at night.
Sundome, which quite literally means "stopping the moment before", is a term ripe with sexual innuendo. The term happens to be a prevailing theme throughout the manga and after several wacky adventures with Kurumi, Hideo's relationship with her evolves and becomes much more profound. Unfortunately, at the end of the manga, Kurumi dies, having turned out to be an assassin whose number one rule was never to have sex. However; in true Sundome fashion, the manga ends, leaving a host of unanswered questions in its wake.
---
5. Half and Half

Mangaka: Seo Kouji
Genres: Ecchi, Romance, Shounen, Supernatural
Volumes: 2
Published: September 2012 – May 2015
Sanada Yuuki and Nagakawa Shinichi are both involved in an accident and die together, but God gives them a chance to live again; however, after seven days, one of them must die again. It is also decided that during those seven days, their lives will be shared, including emotions and physical sensations, and they are to be incapable of leaving each other. What will they do during those seven days, and ultimately, who will be the one to depart once their seven day grace period is up?
This is one especially tragic manga that uses the development of strong interpersonal relationships as the driving force behind the manga's tragic nature. Because one of the protagonists has to die, the seven days they spend together in complete tandem becomes bitter-sweet; they finally have someone who completely understands and accepts them. Unfortunately for them; however, that same person is to be taken away from them. In the end, Shinichi departs, having fathered a child with Yuuki. Tragic.
---
4. Datte, Kimi wa Warau kara

Mangaka: Kyoumachi Hisa
Genres: Romance, Shoujo
Volumes: 1
Published: November 2009 – January 2010
With only three months left to live due to a terminal illness, Yui transfers into a new school and becomes Ryo's classmate. Yui has a wish that she can't expose to anyone, but Ryo is determined to grant her wish. But the hard-hitting reality that is death gets them both. This is the story of their shared promise. "Let's get into a time machine and return to that time. Where it was always fun and you were always laughing, to that time…"
Another manga on the list featuring a terminally ill protagonist, with only a few months left to live, Yui ends up forming the most profound bond of her life. The unfortunate reality of short-lived happiness rearing its ugly head to take away some of the things that mean the most to her. Unfortunately for herself, for Ryo and perhaps, for those who have read or plan to read Datte, Kimi wa Warau kara, Yui ended up dying without ever telling Ryo that she was going…
---
3. Onna no Ko ga Shinu Hanashi

Mangaka: Yamamoto Mitsuharu
Genres: Drama, School, Slice of Life
Volumes: 1
Published: May 2013 - December 2013
After being told that she only has six months left to live, the beautiful Seto Haruka meets the tomboyish Mochizuki Chiho at school. Chiho, having made the decision to be more "feminine", decided to reinvent herself as the bishoujo she believes she is capable of becoming. And so begins the infamous "high school debut" in the lives of two very different young women.
To start off, heading off to high school with the pretext that you're not ever going to graduate is an unfortunate, unfair reality imposed on Seto Haruka. In what seems like nothing short of tragic irony, her final year of life turns out to be the one in which she ends up enjoying her school life; making friends and not shutting other people out. As they progress in their first year of high school, the somewhat unlikely duo of Haruka and Chiho becomes one harbouring and incredible bond; a bittersweet fact that only compounds to the emotion felt when one reads of Haruka's death. The one-page epilogue also did very little to quell the torrent of tears that flowed.
---
2. Reimei no Arcana

Mangaka: Touma Rei
Genres: Drama, Fantasy, Romance, Shoujo
Volumes: 13
Published: January 2009 – June 2013
For 200 years, there has been a constant war between the countries of Senan and Balquat, two neighbouring countries located on an island. A young girl named Nakaba has been made into the sacrificial lamb for her country despite the discrimination she experiences as a result of her red hair, and her only friend, the half-human, half-animal, Loki. Nakaba is to be offered in a marriage of convenience to the country of Belquat's prince, Prince Caesar. Given the political situation of the two countries, Nakaba is placed in a difficult situation when she foresees the prince's demise. Will she save him? Or will she let death take its course as a form of retribution for the suffering to which the people of Belquat have subjected her?
As it turns out, the war between Senan and Balquat, despite the initial remedy being determined to be the marriage between Nakaba and Prince Caesar, for reasons we will not share, it simply doesn't turn out that way. Great, right? Nakaba doesn't have to be the sacrificial lamb anymore, right? Wrong. Unfortunately, after great trials and tribulations, Nakaba and Prince Caesar developed romantic feelings for each other, but ended up having to marry completely different people due to politics. In the end, no one is really happy.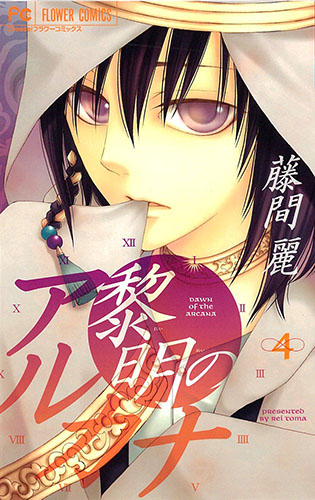 ---
1. Hoshi no Koe (Voices of a Distant Star)

Mangaka: Shinkai Makoto (Story), Yumeka Sumomo (Art)
Genres: Drama, Mecha, Romance, Sci-Fi, Seinen
Volumes: 1
Published: February 2004 – December 2004
In the midst of an alien invasion, Mikako joins the resistance, thus leaving behind the man she loves. As the vacuum of space increases the distance between them, the only means of communication available to the young couple is that of text messages. As the war drags on and years pass, Mikako barely ages in space while her lover, Noboru, grows old. Can the war-torn love story between two people conclude in a happy ending?
Despite the inescapable forces of time and distance that have imposed themselves on the relationship between Noboru and Mikako, the two never ever stop seeking each other. That in and of itself is tragically beautiful, because as of the last chapter of the manga, the two do not actually meet again. As readers, we will never see what we wish to see of Noboru and Mikako, an unfortunate, beautiful, emotional fact that never fails to bore into the hearts and minds of those who read it, and one that has a strange tendency to draw the tears of those who bear it witness. Such is the brilliance of Shinkai Makoto.
---
Conclusion
The true beauty of a story lies in the way in which it evokes certain emotions in the one experiencing it. We can experience pure elation, excitement, anger and even sadness with the turn of a page and one glance at a panel. Such is the reason why we love them so much, and such is the reason why we spend so much time sorting them according to genre tags: so that we know what emotions we're likely to experience as a result of reading such a work. Thus, we have lists such as this. Did we miss one of your favourite tearjerkers? Drop a comment below, and, maybe, you could move someone else to tears the way the manga on this list did we.
---