También puedes leer este artículo en:Español
They are quiet, they are smart, but most of all they are mysterious - no one can deny that female characters with glasses have their own special charm. Who could resist those natural beauties hiding behind glasses?
We have composed a list of our ten personal favorite characters with glasses. Some of them are cute and helpless while others are not afraid to step up and get some work done. Female characters with glasses are more than just a stereotype for smart girls; they are skillful and beautiful at the same time. It is no wonder that they often belong to the most loved characters of a show.
What are we waiting for? Put on your reading glasses and enjoy our little compilation.
10. Hazuki Fujiwara from Ojamajo Doremi (Magical DoReMi)

Episodes: 51
Aired: February 1999 - January 2000
Let me begin this list with a heroine of my personal childhood. Fuijwara is one of the three main girls of Ojamajo Doremi and thus studiously works towards her goal of becoming a witch.
Fujiwara's contribution to the group of apprentice witches is her thoughtful and detail-oriented personality. When her two friends want to dive head first into a battle, she is the one who will hold them back and think about the problem before making rash decisions. She does not only have a sensitive nature but also puts a lot of effort into everything she does. She is a good friend and has a charming personality, that's why she deserves the first spot on our Top 10 list.
---
9. Tashigi from One Piece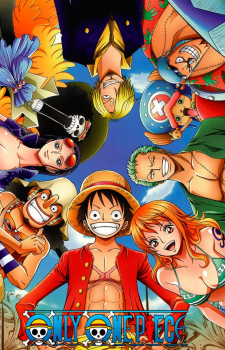 Episodes: Unknown
Aired: October 1999 - ongoing
Personally I have always enjoyed the supporting characters most in One Piece and Tashigi is definitely one of them. The Marine Officer does not only know how to excel at her job but also how to charm others with her skills and looks.
Like most other bespectacled girls on this list Tashigi shows great passion. As a sword fighter she has great knowledge of all kinds of katanas. Not only that, but she is also not afraid to show her practical skills and battle anyone who is ready to start a fight with her. Even though she is stubborn, eccentric and loud at times, Tashigi also has a softer side which makes her a perfect pick for our list of cute beauties with glasses.
---
8. Moeka Kiryuu from Steins;Gate

Episodes: 24
Aired: April 2011 - September 2011
Next up is Moeka Kiryuu, the mysterious editor from Steins;Gate.
Moeka's personality perfectly fits her glasses. She is a quiet and reserved type of woman that won't speak to you unless she actually has something to say. Like other girls from this list she hides a second personality you are only able to see when she uses her preferred method of communication - messaging. In her text messages she uses emojis and slang words and turns into a completely different person.
Moeka shows a quiet and mysterious kind of cuteness which makes her as charming as the other beauties of this list.
---
7. Anri Sonohara from Durarara!!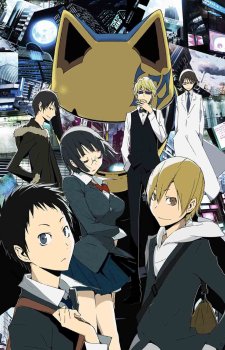 Episodes: 24
Aired: January 2010 - June 2010
Explaining Anri's appeal is easy: She is the quiet and shy type of character that actually wants to hide behind her glasses. Her introverted character does not only make her popular with fictional guys but also with the male audience.
Anri is a smart girl that thinks before she acts or speaks. Since she doesn't talk a lot and tries to not be the center of attention it takes some time for the audience to find out about her troubling past. Even though she has built herself an emotional shell that keeps most of the people around her outside she still cares about those few people close to her. Over time she learns to express more of her emotions and to stand up for herself.
---
6. Miyuki Takara from Lucky☆Star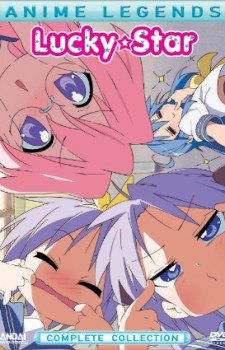 Episodes: 24
Aired: April 2007 - September 2007
Miyuki from Lucky Star is a stereotypical geek type anime girl with glasses. Coming from a wealthy family she is a well-mannered and smart girl that loves to read books.
However, Miyuki is not a character who hides behind her glasses. She is ready to take on responsibility, for example as class president in her first year of high school. At times, she can be an airhead and space out, seemingly lost in her own thoughts and the world inside her head. Still, Miyuki has an innocent personality and shows great friendliness as well as respect to all the people around her. She is truly a cute character with an even cuter pair of glasses.
---
5. Saya Kisaragi from Blood-C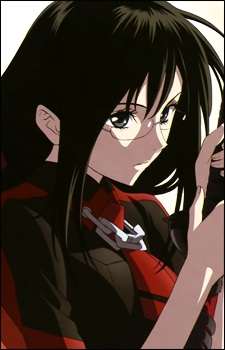 Episodes: 12
Aired: July 2011 - September 2011
Moving along to a character which couldn't be more different from Miyuki, next up on our list is Saya from Blood-C.
Seeing her for the first time you might expect her to be the cheerful and kind person she pretends to be. Even though this might be true at times, Saya actually has a cold and serious personality. As the daughter of the local priest it is her job to protect humans of monstrous creatures trying to drink their blood. Using a katana as well as her superhuman abilities she will slay anything standing in her way.
Why would I call her a cute female character with glasses, you may ask. Well, even though Saya is a skillful fighter she also has moments of doubts and when she lives her second life as a normal high school student she is one of the most harmless looking characters I know. This should be reason enough to include her on this list.
---
4. Zoë Hange from Shingeki no Kyojin (Attack on Titan)

Episodes: 25
Aired: April 2013 - September 2013
There are certain characters of the Attack on Titan universe that just stayed with me and Zoë Hange is definitely one of them.
As the scientist of the Survey Corps she conducts research on captured Titans. Not only is she smart and studious, but she has earned herself a reputation as a skilled fighter amongst her team members. Her greatest strength is her outgoing personality mixed with extreme passion up to the point of obsessing over her experiments. Still, she is kind as well as open-minded and is ready to sympathize with the Titans.
I agree that some people might describe Hange as more of an insane scientist than a cute character, but in my opinion there is nothing cuter than a girl that's completely in her element - even if her passion involves conducting experiments on deadly Titans.
---
3. Arale Norimaki from Dr. Slump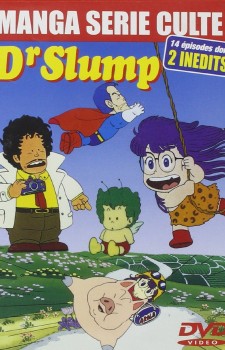 Episodes: 74
Aired: November 1997 - September 1999
Better known as a minor character in the Dragonball Series, the small robot girl is actually the star of her own anime called Dr. Slump. As the creation of Prof. Senbei Moriyaki, Arale is not exactly what one might expect her to be at first glance.
What makes Arale so charming is her happy and energetic personality paired with a total lack of common sense. Even though she might look like a normal teenager the android girl has superhuman strength which she often fails to hide. Still, Arale is a kind soul who doesn't want to harm anyone. The robot girl with the big glasses has easily made her way into my heart and thus deserves a spot on this list.
---
2. Mey-Rin from Kuroshitsuji (Black Butler)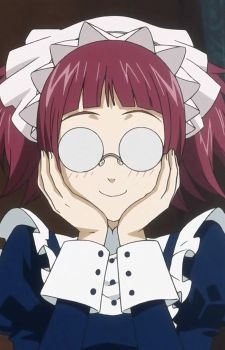 Episodes: 24
Aired: October 2008 - March 2009
Mey-Rin might be one of the most surprising characters on this list. Known as the clumsy maid of the Phantomhive household you would never expect something to be hidden behind her glasses. Who would have thought she's equally able to protect Ciel as Sebastian himself?
Funny enough, Mey-Rin's glasses actually impair her vision instead of improving it. As a gift given to her by Ciel she does not want to get rid of them even if it means that her daily life as a maid becomes increasingly more difficult. Only when her shooting skills are needed will she take down the glasses and reveal her secret identity as a professional sniper.
Her glasses are not a mere accessory but function as a separation between her two identities. This makes Mey-Rin not only a cute but also a deadly girl on our list.
---
1. Mirai Kuriyama from Kyoukai no Kanata (Beyond the Boundary)

Episodes: 12
Aired: October 2013 - December 2013
I am pretty sure that Akihito would agree with my final and top choice. Which bespectacled heroine could be cuter than Mirai Kuriyama from Kyoukai no Kanata?
There is nothing more intriguing than a cute girl with glasses that is still able to fight. At first glance, Mirai is the definition of an innocent school girl. She struggles to make ends meet and thus sometimes has to rely on the help of others. With her big eyes, the oversized cardigan and the characteristic red glasses she seems helpless and lost. As soon as a fight commences, however, she doesn't need anyone's help to win. In order to protect those important to her she will not give up until all enemies are defeated.
As a perfect mix of cute, innocent and strong, Mirai Kuriyama is a clear first choice.
---
What is it about girls with glasses that makes them so charming and irresistible?
Personally I would say that there is always a certain element of unexpectedness when it comes to their personalities. Wearing glasses indicates a certain stereotype, namely that these characters are smart, studious and - most likely - boring. However, the girls we presented today get rid of this stereotype. They are mysterious and most of them are hiding a side of themselves that no one is allowed to see.
This list could go on and on, so feel free to tell us your personal favorite anime girl with glasses. Do you agree with these choices or does someone need to be included? Your input is more than welcome down below.
---