También puedes leer este artículo en:Español
We at Honey's can agree that there's nothing more engaging and exciting than a confident male character. He may be in the midst of finding himself at the start, but through each episode, we notice how much the cool guy has grown and developed, whether he changes in nature or remains steadfast. Our male character exceedingly inspires and we can't turn away for a second!
In contrast to the above archetype, many of us also tend to root for the underdogs, someone overlooked, say a four-eyed dweeb? As many of us aren't the super popular jock or prom queen, the world of anime creates anyone to be all sorts of awesome, in this case, guys with glasses. Our precious Megane-kuns, we can now clearly see that picking on someone with glasses is a big mistake. How we wish to date you or be like you!
10. Shinpachi Shimura from Gintama.

Episodes: 12
Aired: Jan 2017 – March 2017
Season 5 brings Gintoki and the crew back to us. After joining the resistance, they go into hiding with Katsura and the Joui rebels. We later see Nobume Imai and the Kiheitai engage the Yorozuya, stating that the Harusame pirates are mutineers against 7th Division and their former ally. Furthermore, the Kiheitai offer Gintoki the task of finding Takasugi. Then, the Yorozuya and Katsura set out for Rakuyou, Kagura's home planet, where the various factions have gathered with tensions on the rise. A multitude of events climaxes into an epic battle on Rakuyou.
Shinpachi Shimura is a recurring character in the Gintama franchise. Despite his young and meek appearance, Shinpachi is a pretty decent swordsman of Kakidou-Ryu. The "di-vision" and tiff with Gintoki resulted in a budding friendship.
---
9. Kusuo Saiki from Saiki Kusuo no Ψ-nan (The Disastrous Life of Saiki K.)

Episodes: 120
Aired: July 2016 – December 2016
Saiki Kusuo is your average high school student, except for the fact that he has impressive superpowers at his command. Despite the fact that his abilities are the envy of every ordinary person, Saiki finds his superpowers an inconvenience. As he tries to live life as normally as possible, his powers are a burden, continually getting in the way of being just like everyone else. Basically, he doesn't want to make a spectacle of himself. It's not that easy being green.
---
8. Rei Kiriyama from 3-gatsu no Lion (March comes in like a lion)

Episodes: 22
Aired: October 2016 – March 2017
Rei Kiriyama is a young student who reached a professional ranking in the competitive world of shogi. With this prestige, he faces an enormous amount of pressure from his family and the shogi circuit. Longing for escape, Rei moves into an apartment in Tokyo, although his personal and social habits are limited. However, shortly after arriving, Rei meets Akari, Hinata, and Momo Kawamoto, sisters who live with their grandfather who owns a traditional wagashi shop. The sisters are determined to help Rei seek friendships and maintain better personal habits. Sharing a unique familial bond, this group of friends helps each other in ways that support and lift one another up in the most critical time of their lives.
Spotlighting the game of shogi, 3-gatsu no Lion provides viewers with more than just this strategic game, but on the complexities and natural qualities of life. The characters frame the story because they are likable and relatable. 3-gatsu no Lion, we welcome it with open arms.
---
7. Leorio Paladiknight from Hunter x Hunter

Episodes: 148
Aired: October 2011 – September 2014
Gon Freecss is determined to be the very best Hunter. His interest in becoming a hunter was influenced by his father, who left him when he was an infant to become one. On his journey towards becoming a hunter, Gon must face perilous tasks and challenges, testing his strengths. In the competition to receive his hunter's license, Gon meets several people whom he develops close friendships with. Leorio Paladiknight is an interesting and unique character Gon meets on his quest. Each with their own goals in mind, the four of them are always at each other's sides. The gang never loses sight of their ambitions and continue to develop as skilled hunters.
Although he may appear arrogant, Leorio has a heart of gold. Wanting to become a doctor, the hunter license would help achieve that goal, making treatment available to all regardless of financial circumstance. He also gets commented on looking older than he actually is. It could be the power suit he's wearing but, most likely, it's his glasses, lol.
---
6. Sakamoto from Sakamoto Desu ga? (Haven't You Heard? I'm Sakamoto)

Episodes: 12
Aired: April 2016 – July 2016
Haven't you heard? Sakamoto is an awesome guy; he's super cool, good looking, smooth and perfect in every sense of the word. All the girls want to date him and all the guys are jealous of him. Sakamoto Desu Ga? documents his everyday events, both in the classroom and after school, with all the shenanigans that come his way. What other amazing things can be said about him? People normally associate glasses with intelligence and being sharp-witted, and that is the truth! Many have attempted to topple his effortless charisma, but fail to achieve his standing. As they observe and mimic his every move or even try to knock him down, everyone wonders how Sakamoto's got it goin' on.
---
5. Kei Tsukishima from Haikyuu!!

Episodes: 25
Aired: April 2014 – September 2014
Haikyuu!! is a comedy sports drama that motivates anyone who doesn't succeed the first time to continuously try again until they get it right. Hinata Shoyo is inspired by a volleyball legend to revive his middle school's volleyball club. He and his teammates involve themselves in such intense training that they eventually reach tournament levels. Unfortunately, they lose their first match against the "king of the court," Tobio Kageyama. Nonetheless, Hinata's tenacity remains, swearing to beat Tobio at all costs. Years later, Hinata finds that Tobio is on the high school volleyball team he wants to try out for. In order to bring the team to the top, Hinata and Tobio must learn to put the past behind them. Once viewing Tobio as his competition, the two rivals discover qualities in themselves that the other lacks.
You know what they say: teamwork makes the dream work, and first-year student, Kei Tsukishima, has a brash and blunt attitude that seems to do the opposite of bringing the boys together. Although still a young buck, Kei needs to figure out that his "no contacts" routine won't bring the team closer to seeing a win.
---
4. Shinra Kishitani from Durarara!!

Episodes: 24
Aired: January 2010 – June 2010
Mikado Ryuugamine moves to the big city, Ikebukuro, after hearing about how exciting it is and to attend school there. His childhood friend, Masaomi Kida, becomes his tour guide, showing him all the hot spots. Together, the two boys explore the city with various run-ins with a myriad of characters, going through their own trials and tribulations that result in a massive spider web of interconnectedness.
We are also introduced to Shinra Kishitani. He is a scientist and a doctor drawn to unique phenomenon and subjects that raise more questions than give answers. He is skilled and passionate about what he does. An exclusive instance that demonstrates his intellect is through his and Celty's relationship and how it is special and dynamic. As Celty can only communicate by text, Shinra has a way of seeing her feelings without reading what she types.
---
3. Nobuchika Ginoza from Psycho-Pass

Episodes: 22
Aired: October 2012 – March 2013
Peace has a price. In Psyco-Pass, Akane Tsunemori is on a quest to solve the mystery of terrorists invading Japan, lead by veteran Enforcer, Shinya Kougami. In this time, the Sibyl System has become extremely successful in exporting and implementing technology throughout various locations, and in turn, maintaining peace within the states. This peace, however, is disturbed, as the praised system is actually flawed because its clandestinely harming society, but nonetheless, this flaw is overlooked. Nobuchika Ginoza, Shinya's old friend is another leading Inspector. He is a firm believer in the system, with a personal grudge against high Crime Coefficients because his daddy went to the dark side. Nobuchika has set his sights on Akane, watching her every move until she can prove she's trustworthy.
---
2. Itaru Hashida from Steins;Gate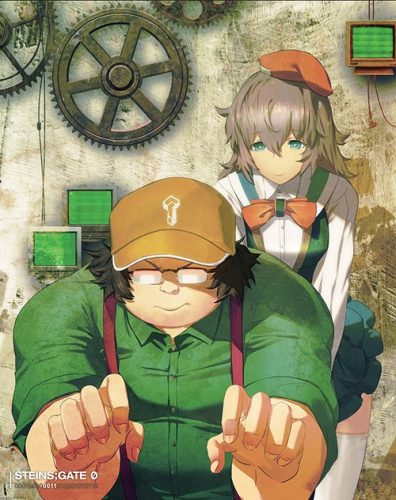 Episodes: 24
Aired: April 2011 – September 2011
Steins;Gate is an intriguing and thrilling anime documenting a group of people who stumble upon a time machine. After tampering with this time machine, the characters must face the consequences and repercussions that follow the disturbance of temporal space. Moreover, they must learn how changing one small detail creates a massive impact in the future. In addition to the incredible artistry, Steins;Gate's storyline is, to a high degree, very involved, with countless twists and climaxes.
Steins;Gate involves advanced technology and adventure. One brainiac of the group who catches our eyes is Itaru Hashida. Besides exerting all his energy into swooning over girls, he's a computer genius with impressive programming and hacking skills. His glasses are definitely needed to keep him focused on the screen to determine the significance of events having lasting effects in the future.
---
1. Maes Hughes from Fullmetal Alchemist: Brotherhood

Episodes: 64
Aired: April 2009- July 2010
Fullmetal Alchemist follows two brothers, Edward and Alphonse Elric. The Elric brothers live in a world where alchemy exists. After their father abandoned them, Edward and Alphonse lived peacefully with their mother. Some years later, the boys tragically lose her and, having a talent for alchemy, the boys decide to bring her back. The science of alchemy utilizes the law of equivalent exchange—something of equal value must be sacrificed in order to receive what is desired, and things cannot be produced out of nothing.
Ed and Al meet a lot of interesting people on their journey. One guy that's pretty unforgettable and has such a personable attitude is Maes Hughes. He provides the story with comedic relief, having a great sense of humor. He also is good at what he does as a soldier when the time calls and he is a caring family man. He'll go through leaps and bounds for anyone he deeply cares for. Maes is someone that is really admirable, so let's raise our glasses to him!
---
Final Thoughts
We hope you enjoyed our recommendations for the top 10 cool male characters with glasses! What did you guys think of our choices? Do you agree that these were the best spectacle-wearing guys? As always, we truly appreciate you guys tuning in. Let us know if we've missed any other Megane-kuns by commenting below! Later toots!
---
---
You know who is underrated in anime? Male glasses characters. There are so many girls out there, but what about guys? You get old men and the middle aged teachers. That's not appealing at all, but there is nothing more moe in my book than a good megane character. Don't miss out on these great characters with glasses!
10. Takamatsu from Angel Beats!

Episodes: 13
Aired: Apr 3, 2010 - Jun 26, 2010
Are you into the smart type? What about the brawny? You can get both in a single package in Takamatsu from Angel Beats. Add that with his overall silliness and you've got the perfect guy! As the honor student of the afterlife school, Takamatsu is in charge of gathering Intel for the SSS. His glasses aren't just for show. Watch out; he likes to take off his shirt and you're in for a surprise. Don't underestimate a megane character.
---
9. Lloyd Asplund from Code Geass Series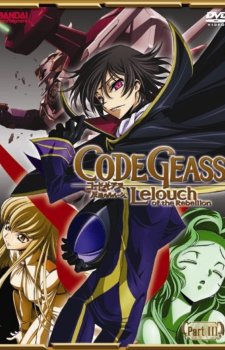 Episodes: 25
Aired: Oct 6, 2006 - Jul 29, 2007
Have you ever thought the scientist type was cool, but sometimes they just aren't approachable or they make you feel inadequate? Lloyd Asplund is no such scientist. He's the easy going scientist that you can talk to and joke around with. He never takes things seriously. He's actually quite the mystery underneath it all. He's got quite a few secrets.
---
8. Kabuto Yakushi from Naruto & Naruto Shippuden

Episodes: Naruto: 220
Aired: Oct 3, 2002 - Feb 8, 2007
If you're into doctors, Kabuto Yakushi from Naruto might be your cup of tea. Although he's not officially a medic, Kabuto is quite skilled at the trade and intelligent. Pair his medical skill with his love for power, and he's quite the character! Not just anyone can match up so easily with the ANBU.
---
7. Jin from Samurai Champloo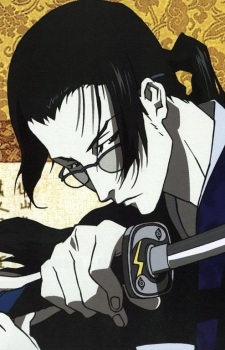 Episodes: 26
Aired: May 20, 2004 - Mar 19, 2005
There is no one cooler or more collected than Jin. As the strong, stoic type, Jin is quite adept at staying calm even in the face of danger, and trust me, Samurai Champloo is quite full of it. This makes him extremely skilled as a samurai and formidable in martial arts. He may seem curt, since he does not speak much, but he does care for his companions and will even sacrifice himself to save them.
---
6. Kyoshiro Ayanokoji from Kyoshiro to Towa no Sora

Episodes: 12
Aired: Jan 5, 2007 - Mar 23, 2007
If first impressions were all we needed to judge a person's character, Kyoshiro would be forever labeled a weirdo. Not many gentlemen would just rip a girl's blouse open upon meeting them. That'll destroy any prince-like delusions! However, despite this rocky start, Kyoshiro is still very much able to capture Kuu's heart. Don't you envy his charisma? He's not quite royalty, but he's still very much a prince.
---
5. Uryuu Ishida (Bleach)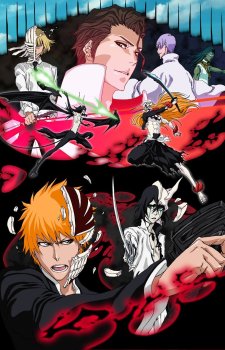 Episodes: 366
Aired: Oct 5, 2004 - Mar 27, 2012
If you're a fan of the quiet, intelligent type, you will definitely find that in Uryuu Ishida. Don't let his quiet demeanor fool you. He's a skilled Quincy with a deep hatred for Shinigami. Despite his hatred for Shinigami, he's always willing to help out his friends. No matter what he's doing, he does it with great intensity. Just check him out when he's sewing.
---
4. Azusa Asahina (Brother's Conflict)

Episodes: 12
Aired: Jul 2, 2013 to Sep 17, 2013
Unlike many glasses characters, Azusa is neither cold nor calculating. He's very caring and devoted to his twin brother. On top of that, he's a voice actor, which is a refreshing change of pace for a meganekko, don't you think? Yes, glasses may make people look more intelligent, but isn't it great to see something beyond intelligence in a character that wears glasses? Azusa breaks the typical mold and shows you that there's more to a true glasses character than brains.
---
3. Franken Stein (Soul Eater)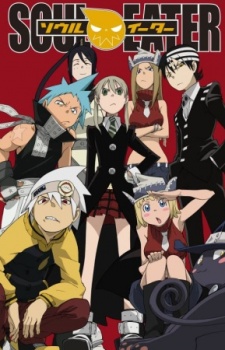 Episodes: 51
Aired: Apr 7, 2008 - Mar 30, 2009
When life becomes dull, find yourself someone like Franken Stein from Soul Eater. Not only is he a teacher, he's got the scars to prove just how hardcore he is. Balancing on the border of sanity, there is never a dull moment with Stein. Just make sure you're a light sleeper or you may find yourself waking up with a few changes in your anatomy. Despite his love for dissecting living beings, Stein has a good head on his shoulders, great control over his madness, and the power to protect all he cares for.
---
2. Loke (Fairy Tail)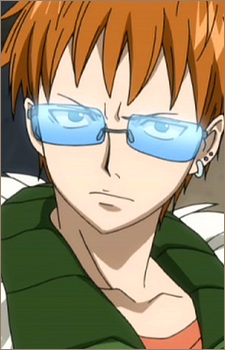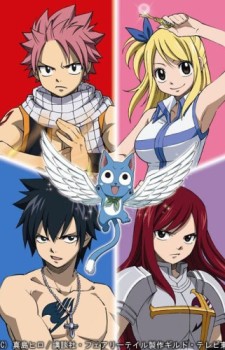 Episodes: 175
Aired: Oct 12, 2009 - Mar 30, 2013
Loke was first introduced as the playboy mage of Fairy Tail, but as the story went on, we begin to see a deeper side of him. If you didn't like him at first, his back story may make you change your mind. While possessing a strong sense of honor, Loke will do anything to protect his friends, even at the cost of his own life. He understands his place in the celestial spirit hierarchy, and is willing to take the punishments that are due. Loke more than just some flirtatious playboy; He's the leader of the Golden Zodiac Keys, and that is more than just a title.
---
1. Kyouya Ootori (Ouran High School Host Club)

Episodes: 26
Aired: Apr 5, 2006 - Sep 27, 2006
Maybe it's because he's a host or maybe it's because he's smart, but Kyouya Ootori from Ouran High School Host Club tops my list of megane characters! Although some might not enjoy him compared to the other hosts, I find his cold, calculating personality a perfect match up for his outer meganekko and inner businessman. Despite his coldness, Kyouya does have a caring side to him. He may look like the bad guy, but he's 100% percent worthy of my adoration. No question about it! It's no wonder, regardless of how long this anime has been out, he is still the coolest male glasses character in my book.
---
There is just something so great about guys in glasses. Although, a great glasses character is rare, the good ones do stand out above the rest! I'm sure you have a few good suggestions so let's hear them!
---