Romance anime is great for those who want to go "aww" and see anime ships happen in a series. Drama anime are great at keeping you engaged and wanting to see what happens next. Then there is fighting anime which lets you see anime men and women kick butt and engage in glorious spectacles that push the definition of Japanese animation! The fighting genre has continued to be one of the best in the anime world and the series we are about to talk about prove that.
Welcome to our updated Top 10 Fighting Anime list! We once looked at some of the best series focused on fighting but since then even great fighting anime have been released! These shows will keep you glued to your chairs and your eyes will be unable to focus on anything but watching spectacular battles unfold before you! If you want to see some truly epic anime fights, then we suggest scrolling down to continue reading!
10. Hanma Baki: Son of Ogre (Baki Hanma)

Episodes: 12
Aired: September 2021
Baki Hanma has fought some tough opponents but if he wishes to rise to the ranks of his father, he knows he needs to go even further. In order to fight one of the world's strongest fighters, Baki kidnaps the President of the United States and demands to be sent to a prison in Arizona. When Baki arrives, he quickly learns his new opponent isn't just a regular inmate but one who literally controls the entire prison! Can Baki's training give him the strength to win or will he find the road to matching his father's power too far out of reach?
Netflix has produced some top-tier fighting anime—maybe even more will be on this list—and one of their more recent works comes in the form of Baki Hanma. This third entry in the Baki franchise explores an even more powered-up Baki as he continues to hone his fighting abilities to reach the levels of his pops. Baki Hanma has some strange fights but the action is always entertaining and the fights themselves are quite entertaining. Fans of the Baki series will no doubt love this newest entry and should check it out ASAP!
---
9. Kengan Ashura

Episodes: 12
Aired: July 2019
Kazuo Yamashita has always tried to keep a low profile in life, bowing to corporate heads and putting on a smile to hide what he really feels about his life. Kazuo's life changes though when he discovers a hidden fighting world within the business world and ends up in charge of a strange fighter. This oddball calls himself Ouma Tokita and his only desire is to fight the strongest warriors he can! Kazuo and Ouma will now journey together as they face off against foes that might be considered anything but human.
Another Netflix-produced series, Kengan Ashura is reminiscent of an old-school fighting series but with a modern-day feel. Ouma seems to be an OP fist-fighter but you quickly realize he is up against even more OP warriors. Kengan Ashura has some truly eye-catching battles and none of them fail to deliver. Plus, there are two seasons so be prepared for a slew of terrific fights.
---
8. The God of High School

Episodes: 13
Aired: July 2020 – September 2020
In Korea, there is a famous tournament that allows the countries' best fighters to prove their worth in ferocious combat. Dubbed the God of High School tournament, participants enter and the winner is given the ultimate prize, one wish of their choosing to be fulfilled. Mo-Ri Jin, Dae-Wi Han, and Mi-Ra Yu are just a few of the high schoolers who are about to enter this legendary tournament and test their years of training and ability. Unbeknownst to the participants, the God of High School tourney isn't an ordinary battle but is one where a grand scheme is being set up to change the world forever…
Based on the hit manhwa, The God of High School is one of the fighting anime that just pushes the limits of how crazy a fighting series can be. With bouts between martial arts masters and those who pride themselves on using weapons, The God of High School feels like a free-for-all and only gets wilder as the series progresses. Crunchyroll partnered with WEBTOON and gave us this marvelous fighting series that should be watched by all anime fighting fans!
---
7. Mob Psycho 100 II

Episodes: 13
Aired: January 2019 – April 2019
Young Shigeo Kageyama—nicknamed "Mob" by friends—is finally beginning to understand his psychic abilities. However, Mob has also begun to understand that his powers are not to be taken lightly and his enemies are beginning to get even stronger. Alongside his "mentor" and boss Reigen, Mob will face supernatural entities that will push his talents to their limits. Once Mob hits his 100% limit, though…that's when the real battle begins.
Season 2 of Mob Psycho 100 somehow surpasses the original with even more psychic fights and top-notch animation! Mob faces ghosts and other psychic users that cause the young boy to push his skills to new levels. Studio Bones went all out with Mob Psycho 100 II and to say this series is anything less that outstanding is a true crime against us otaku.
---
6. Dororo

Episodes: 24
Aired: January 2019 – Jun 2019
In a desperate attempt for power and to save his kingdom, Daigo Kagemitsu sacrificed his son to demons to gain power and give a boon to his dying lands. However, his son wasn't killed by the demon; instead, they took various parts of his body, leaving him a literal human husk. Saved by a passing older man, the young child named Hyakkimaru would survive and end up with augmented limbs and bodies to survive in this cruel world. If Hyakkimaru wishes to regain his lost body parts he will need to vanquish the demons that took them but it will require help from an unlikely source.
Dororo is a remake of an older anime/manga series that was—in our opinion—never really given enough attention in the modern era. Thankfully, studio MAPPA and Tezuka Productions breathed new life into Dororo to create this unique samurai-like action series with loads of supernatural fights and duels. Dororo is a hidden gem that we can't recommend enough if you love samurai and unusual—but unique—fights.
---
5. NOMAD: MEGALOBOX 2 (MEGALOBOX 2: NOMAD)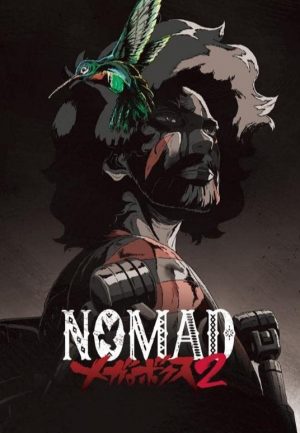 Episodes: 13
Aired: April 2021 – June 2021
Once a reigning champion, Joe has changed and has vanished from the public eye. Going by the name Nomad, Joe now has slipped back into his past life facing challengers in the Megalobox ring underground for money and drugs. Haunted by a close death, Joe has become a shadow of his former self. Yet, the legendary Gearless Joe will rise again as a chance encounter saves his life and shows him he must confront his loss unless he wishes to spiral even further down a dangerous path.
MEGALOBOX 2: NOMAD returns us to the sci-fi boxing ring adding an even darker narrative and several bigger fights than the previous season. Watching Joe battle his demons and change in various ways made this fighting series even better and we can't deny it was one of our favorite anime from the spring 2021 anime season. Those who missed out on season 2 or just need a solid boxing anime—with a tinge of sci-fi—will no doubt fall in love with MEGALOBOX 2: NOMAD.
---
4. Tokyo Revengers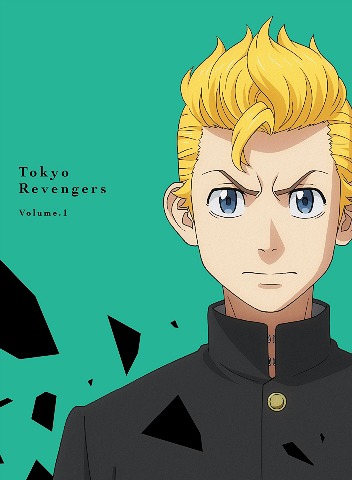 Episodes: 24
Aired: April 2021 – September 2021
Takemichi Hanagaki has lived his adult life as a guy who says sorry for every little mistake and is, by definition, a loser. What's sad is that Takemichi remembers his older school days as a young gang member who was tough and respected. One morning, Takemichi is pushed in front of a train but instead of death, he finds himself back in his youth where his memory is shown to be just a facade as he was bullied and never really considered tough by anyone! Takemichi soon learns, though, that being brought back in time has given him the ability to change his life, be part of an actual gang, and possibly save his ex who has died in the present. All our "hero" has to do is become part of the largest gang in Japan called the Tokyo Manji Gang…easy right?
We have probably written about Tokyo Revengers more times than we can count here at Honey's Anime and that's for good reason. This fighting-heavy drama is probably one of our favorite anime of recent and has been a thrill ride to watch from start to finish. Tokyo Revengers only recently wrapped up with a nail-biting cliffhanger so you have to check this anime out today!
---
3. Kimetsu no Yaiba (Demon Slayer: Kimetsu no Yaiba)

Episodes: 26
Aired: April 2019 – September 2019
Tanjirou Kamado has lived a rather poor life with his mom and siblings but he can't deny this existence has been at least a joyful one. Each day has given Tanjirou purpose and he loves spending every second with his family enjoying their simple lives. One day changes it all for Tanjirou when he ventures away from home overnight and returns the next day to find his entire family slaughtered by a demon. What's worse, his sister—Nezuko—is the only survivor but has become a demon herself. In order to rescue her from this transformation, Tanjirou goes on an adventure that will be fraught with danger and pain…
Demon Slayer: Kimetsu no Yaiba is another anime series we doubt many haven't heard of—as it just had a movie released recently—but still deserves a lot of praise. This action series has some of the best animated sword fights we've seen in the last decade; no single fight in Demon Slayer feels unimportant. We have no doubt many of you otaku out there already love Demon Slayer but for those who still haven't checked it out, let our Top 10 Fighting Anime recommendations push you into binging this show! Plus, season 2 will be airing in December so you have plenty of time to catch up!
---
2. Jujutsu Kaisen

Episodes: 24
Aired: October 2020 – March 2021
Yuuji Itadori has always strived for an easy high school life not getting into trouble and trying to appease his dying grandfather by being a good person. Yet, fate had other plans for Yuuju when he ends up consuming a cursed finger and awakening a powerful cursed being within his very body. Yuuji soon learns that behind the scenes of everyday life exist supernatural battles between curses and those who wish to stop them from wreaking havoc on normal civilians. With a newfound power, Yuuji decides to join the so-called Jujutsu sorcerers and stop an invasion of supernatural baddies.
Shounen series Jujutsu Kaisen needs little introduction as many consider this one of the best of its genre to release in some time. In terms of those claims, we here at Honey's Anime agree that Jujutsu Kaisen is really pretty awesome and is filled with supernatural fights and plenty of shounen charms. There is a reason Jujutsu Kaisen is rated so high on MAL but you'll need to watch it for yourself to understand.
---
1. Vinland Saga

Episodes: 24
Aired: July 2019 – December 2019
Thors once was a known as powerful Viking warrior who would leave a battlefield filled with corpses. Yet, Thors grew tired of the constant fighting and escaped to build his own village hidden away from the world. Sadly, his past eventually came back to haunt him and led to his demise alongside many others in his community. His son, Thorfinn, now seeks revenge for his father but this adventure will be one soaked in blood and loss. Can Thorfinn enter his father's legendary tales or is he taking on a challenge too big for even him?
Hands down one of the best—and semi-underrated—anime to release in 2019 was Vinland Saga. Filled with tons of vicious sword fights and battles, Vinland Saga is a true definition of how incredible Wit Sudio is. We can't say this enough times folks, if you are a fan of historical fights and/or just want some great mature fights, then you need to watch Vinland Saga right this minute!
---
Final Thoughts
There are literally hundreds of incredible fighting anime that we've seen recently but we're sure there were some we could have included in our list. Have you seen a better fighting anime that should have made our Top 10? Let us know in the comments! For even more Top 10 articles keep stuck to our fighting eccentric hive here at Honey's Anime!
---
---
As we have shared in previous combat oriented related articles, nobody can deny that the quality of fights in anime goes far beyond a bar that is next to impossible to leap over. They are equally creative and explosive. Though we may enjoy the occasional Jackie Chan flick where he has the craziest stunts you'll ever see but in the world of animation and comics, the imagination of the creator is the only limit you get, and the people behind anime have a sense of imagination a lot of people thought could never be possible.
This is masterfully demonstrated through Dragon Ball Z. While the US comic industry has heroes and gods that engage in battle, what's presented in Dragon Ball Z showed the world what you really could do with fights. When two combatants clash fists, the aftershock can create tidal waves and cave mountains just to demonstrate how powerful they are. Then when Goku fights Beerus, it goes to a point that it could tear a hole in the universe! This wasn't even done with Superman vs. Darkseid in DC comics and before the world saw DBZ, most pop culture fanatics thought Superman was the most powerful fictional character ever. But when people see DBZ, it created a whole new debate. So in addition to Dragon Ball Z, what are some of the best fighting anime to check out? Read our list to get some ideas!
10. Tiger Mask W

Episodes: 38
Aired: Oct 2, 2016 – Jul 2, 2017
Serving as a sequel to the original Tiger Mask series from the late-1960s, the story continues in W (with the W intended to be read as "double"). While pro wrestling as we know it is labeled as sports entertainment (a more formal way of calling it a performance), this anime portrays it as real combat (a discussion for another article). It showcases how actual techniques such as suplexes, piledrivers, and powerbombs can damage the body if you use them with bad intentions against an opponent (heck, Steve Austin's career-ending neck injury originated from a piledriver). Or in other instances, when you can use tables and steel chairs as weapons to take out your opponents like in the hardcore division of pro wrestling.
This series is an excellent representation on Japan's approach to pro wrestling known by fans as strong style, where the wrestlers portray the match as actual fighting as opposed to being storytelling oriented like in the WWE. In addition to the legendary Tiger Mask, the series features real-life wrestlers such as Hiroshi Tanahashi and IWGP champion Kazuchika Okada. In this series, you can enjoy watching these real-life wrestlers utilize their real-life signature moves to take out their opponents such as Tanahashi's sling blade and Okada's rainmaker. With Tiger Mask, you see him use his rolling solbat (a jumping spinning back kick), his tiger suplex, and tiger bomb. So if you want to get a good idea of what Japanese style wrestling is like in anime form, Tiger Mask W is almost a perfect representation of that.
---
9. Hajime no Ippo (Fighting Spirit)

Episodes: 75
Aired: Oct 4, 2000 – Mar 27, 2002
While Hajime no Ippo doesn't have kamehameha or rasengan, what makes this series distinct is that it perfectly captures the appeal of boxing and combat sports as a whole, and that is styles make fights. Ippo, the main character, is stylistically based on heavyweight legend, Mike Tyson. Like Tyson, Ippo is relatively undersized compared to others in his weight class but still has dynamite in his hands. In addition to having Tyson's power, Ippo uses Tyson's peek-a-boo stance and slips his opponent's punches through proper upper body movement and cat-like reflexes. So when he fights someone with a significant reach advantage like Mashiba (who uses flicker jabs similar to Thomas Hearns), he as to find a way to get on the inside and destroy his body since that is the only chance he has to beat him.
For some other characters such as Miyata, while he doesn't have the same power as Ippo, he makes it up with coordinated footwork, lightning fast hand speed, and devastating counterpunching just like Juan Manuel Marquez. With Sendo, he tries to use the smash (a punch that is a mix between a hook and an uppercut) against Ippo to destroy his peek-a-boo guard like Donovan Ruddock tried against Tyson. But this anime demonstrates that while technique and physical conditioning are important, the mental portion and heart are the most significant pieces to becoming a champion. The reason why this anime has gained an audience is that it perfectly captures what Rocky Balboa said to his son in the sixth movie, and that's not how hard you hit, but how hard you can get hit and keep moving forward.
---
8. Berserk (Berserk Season 2)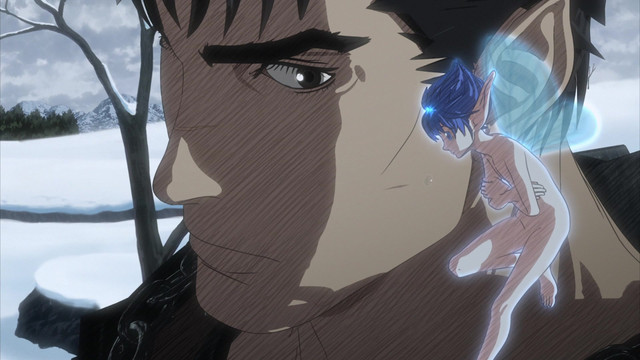 Episodes: 12
Aired: Apr 7, 2017 – Jun 23, 2017
Just the title alone is enough to tell you-you're getting something crazy and what you see totally lives up to its title. You got a big dude with a giant sword and he slices monsters up with it. Guts, the main character, is a fighter that is forged by years of battlefield experience. Hell, it was his playground. He's been carrying a sword ever since he could walk and due to his life of carrying swords his whole life, he can wield his dragon slayer like it's a plastic knife. Not only is he super strong, he has the speed of a track runner, the agility of a gymnast, and unbelievable stamina.
The fights are intensively violent, and Guts fights to slaughter. While he was already a deadly swordsman, by the time he gets his hand on the berserker armor, the fights are taken to a whole new level of excitement. That armor is practically Guts on crack, and of course, we mean that in a bad way. Guts goes insane to the point where you start to wonder who the true monster is. The fact that Guts can make audiences excited and terrified of him shows that this anime knows how to push the envelope in terms of fighting anime.
---
7. Boku no Hero Academia 3rd Season (My Hero Academia 3)

Episodes: 25
Aired: Apr 7, 2018 – Ongoing
In the third season of My Hero Academia, the students of UA High School have started to progress in using their quirks, most especially with Izuku under the tutelage of veteran hero, Gran Torino. Thanks to his training, Izuku can now use his One For All quirk with little to no injury by properly distributing it throughout his body. As the story progresses, so do the dangers than Izuku, his friends, and teachers face so they will now face more action than ever. Due to the nature of this series where Izuku and his classmates are encouraged to avoid combat with the League of Villains, the only combat Izuku and his friends face are more on the defensive side if engaged.
When it comes to fighting under these terms, the point is to get out alive, not to beat the enemy. But when a little boy's life is on the line, Izuku goes back to his wild ways when he faces a muscle-bound villain appropriately named Muscular, whose strength rivals that of Izuku's and All Might's. Not only does Izuku put his all of his strength into his fight against Muscular, he puts all of his emotions into it as he once again risks severe injury to his body to prove that heroes are the real deal. While his inexperience is demonstrated in this fight with his sloppy fighting, Izuku's strength from desperation allows him to come out on top.
---
6. Souten no Ken Re: Genesis

Episodes: 12
Aired: Apr 3, 2018 – Jun 19, 2018
If you are familiar with Hokuto no Ken, then you pretty much get the same with its prequel, Souten no Ken. In this second season, put aside the controversial CG and enjoy its adrenaline pumping action. While it has some kung fu fighting, this anime stays in tune with the original high-octane violence of Hokuto no Ken. The Kenshiro of this series still has muscles that look like they were created by every steroid imaginable in both the Russian and Mexican black markets but has the hand speed of Manny Pacquiao with his Hokuto Hyakuretsu Ken. If Kenshiro lands the proper pressures point on you, then your body will explode to a pile of blood and guts.
While the extreme violence has always been the key novelty in this saga, the setting of this series by taking place in Shanghai in the late-1930s allows itself to be more fluid with its action much like an old school kung fu flick. And speaking of Bruce Lee, Kenshiro, in this series, tends to do his signature wachaas with his striking as well. In addition to Kenshiro, the series is full of gimmick characters that have their own unique martial arts that can manipulate both the opponent's mind and body. So if you want a fighting anime that messes you both physically and mentally, Souten no Ken is it.
---
5. Shingeki no Kyojin Season 2 (Attack on Titan Season 2)

Episodes: 12
Aired: Apr 1, 2017 – Jul 17, 2017
The fights in this anime come in more forms than one. When the Survey Corps fights the Titans, the soldiers of that respective unit demonstrate a sense of agility, coordination, and use of cat-like reflexes in order to get to the nape of the Titans, their sole weaknesses. The Titans are obviously deadly and some of them have a high sense of awareness making them even more dangerous. Due to this danger factor of not knowing who may come out alive adds a distinct sense of tension you don't see in a lot of other titles on and not on this list. Throughout the duration of the series, every time the crew fights the Titans, at least one or more character tends to die.
Levi and Mikasa with their unbelievable talents as soldiers bring a sense of excitement with how they fight the Titans by throwing caution into the wind and act like it's second nature to them. They treat their three-dimensional moving gear and their blades as if they're an extension of their own bodies, and it brings a distinct tension to them. When Eren fights the Titans in his Titan form, he relies on his own hand-to-hand combat training and a majority of the techniques he uses takes influence from mixed martial arts, which Hajime Isayama, the original manga creator, happens to be a fan of. This is notably demonstrated when he fights the Armored Titan, based on former UFC champion and (amateur and pro) wrestling champion Brock Lesnar. Knowing he can't fight him using stand up techniques against his takedowns, Eren decides to let the Armored Titan take him down so he can catch him between his legs and lock in a guillotine, or a front headlock choke on him, which does happen in numerous instance of actual MMA and submission grappling bouts.
---
4. Boruto: Naruto Next Generations

Episodes: 62+
Aired: Apr 5, 2017 – Ongoing
As a sequel to Naruto, Boruto lives up to its predecessor by being tactically oriented with its fights. When it comes to the one-on-one fights, it is about trying to exploit the best of one's own personal abilities and the worst of their opponent's, or somehow find a weakness to an opponent's strengths. When it comes to team battles, it is about teamwork and coordination. While some of the gimmicks and abilities are carried over from Naruto, Boruto still showcases fights that are still fresh and exciting.
Boruto still fights like his father who knows how to attack from all ranges and is a master of the kage bunshin no jutsu, and Sarada fights with the mind of her father and the intensity of her mother. While technique, teamwork, and strategy are important, Boruto once again demonstrates it sometimes comes down to guts in order to create an exciting fight and win. The fights also do a great job of showcasing Boruto and his team is still inexperienced with their wild style of fighting, but at the same time, it shows how they grow and develop as ninjas.
---
3. Megalo Box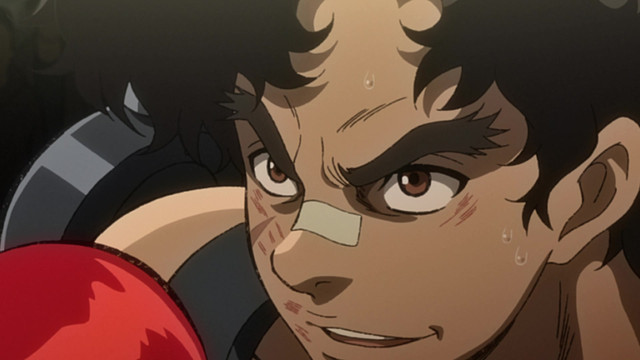 Episodes: 12+
Aired: Apr 6, 2018 – Ongoing
Even though Megalo Box is a tribute to Ashita no Joe, the original boxing manga and anime, it is by no means a complete remake of it. Like Ashita no Joe, Megalo Box is about how a classless but talented bum must fight through the ranks of the Megalo Box league to prove to himself and his peers that he is somebody. What makes Megalo Box unique in comparison to other boxing titles is how the titular sport of Megalo Box allows its participants to wear augmented gears or upper body machines that strengthen a participant's punching power and speed. And did we mention that there are no weight classes?
The Joe of this series takes part in this tournament to help his trainer get out of debt from local mobsters and to beat Yuri, the favorite to win the Megalo Box tournament. What makes Joe different compared to other boxers in the series is that he personally refuses to wear any augmented gear to prove that only one needs will and skill to win. You can compare the fights to this series like the ones in the Rocky series but with a sci-fi/steampunk twist to it.
Joe is very comparable to the Rocky character in many ways you can think of. Joe not only fights without gear, he is undersized and does not have the same access to have a proper training camp. But Joe makes up for that with proper technique, timing, counterpunching, and conditioning. A lot of combat sports trainers say that mind is more important than physical, and the fights in this series do a great job of demonstrating that and why you should watch it.
---
2. Dragon Ball Super

Episodes: 131
Aired: Jul 5, 2015 – Mar 25, 2018
Dragon Ball is back and some would say better than ever. You get the standard glorified spars such as Goku's fight with Android 17 that causes insane tidal waves, a fight where the fate of the world is in the balance against Zamasu, and a tournament arc with numerous universes in the balance. Goku will face new enemies such as Beerus, a God of Destruction, and old foes such as Frieza who has come back with a new power-up, Golden Frieza. Along with these opponents who are stronger than ever, Goku has to achieve new power-up transformations ranging from Super Saiyan God to Ultra Instinct in order to defeat his new powerful foes.
In Goku's initial fight with Beerus, it upholds the tradition of when two superpower beatings face each other, the impact of their fists and shins colliding can create sonic booms and surrounding damage. It goes to a point where if their fight continues, it could rip a hole in their universe. The punches and kicks come with heavyweight and super speed, and the fireball attacks can cause climate conditions. The fights are still explosive and yet creative despite sticking to the same formula we have seen for the past 30 years. Even so, just watching the fights gets your adrenaline pumping with excitement.
---
1. JoJo no Kimyou na Bouken (JoJo's Bizarre Adventure)

Episodes: 113
Aired: Oct 2, 2012 – Dec 24, 2016
Long before this anime premiered, many hardcore fans of the original long-running manga spoke highly of the fights and the anime does them justice. While the fights may not be as destructive as Dragon Ball Z's, they have a certain kind of insanity to it that still gives Dragon Ball Z a run for its money. In the first two story arcs, the fights are more of a spoof of Hokuto no Ken where it is based on close-range combat but with the use of the Hamon, a technique where combatants manipulate energy into sunlight in order to combat vampires. In the second story arc, the fights evolve to be more mind game oriented through Joseph with how he can predict what a person will say and how he sets up unpredictable traps in order to gain the advantage and wow viewers.
With the third and fourth story arcs, it introduces astral warriors known as Stands, and they come in all shapes, sizes, ranges, and powers. Depending on a character's stand, it affects how they contribute to a fight. If you have read any other JoJo related articles on this site, the best way to describe the fighting that it is a pure mix of brain, brawn, and balls. Sometimes the tension doesn't have to be exclusive to a man-to-man fight, but the psychology of JoJo goes to certain extremes such as a game of poker and an old Famicom game of baseball. So if you want pure intensity, JoJo is the undisputed king of fighting anime.
---
Final Thoughts
In addition to Dragon Ball Z and Hokuto no Ken, some OG fighting anime we would also like to acknowledge are Yuu Yuu Hakusho, Saint Seiya, Basilik, Grappler Baki, and Fullmetal Alchemist: Brotherhood. So what are some combat oriented anime out there that are new and old alike that you feel should other fans should check out? If you got any ideas, share them in the comments.
---
---
---
Throughout the ages man has participated in many battles which consist of fists, swords, and other various forms of weaponry. There's really no real justified reason why we fight, perhaps for the notoriety or for some it's the sheer rush of adrenaline that pumps through your body. Fighting isn't always about guts and glory but more so about expression and creativity and we've chosen top ten fighting anime that demonstrate the art in motion.
10. Queens Blade: Rurou no Senshi

Episodes: 12
Aired: April 2, 2009 - June 18, 2009
Queens Blade showcases some really fantastic fight scenes that we'd love to share. The story follows the life of Leina, a nomad warrior who decides to leave her father's heritage behind and to enter the deadly Queen's Blade Tournament. Every battle is always different ranging from oil fighting, to the more traditional sword fights. In episode three, Leina faces a very formidable opponent in a ring full of oil and she has to prove her strength to the judges in order for her to move on in the tournament. This scene was full of ecchi but also a lot of body slams and head locks to keep you entertained.
We chose this as our tenth spot because Queen's Blade isn't just about the ecchi moments that are scattered all throughout the series, but because as the story progresses so too do the battles that Leina has to overcome. Some of her opponent's specialize in extremely powerful magic which can tear the clothes off your body, while others just use their gifted strength to toss their opponents in every direction. We encourage you to check out the rest of these fantastic seasons to see Leina fight it out using her fists, weapons, and ecchi techniques.
---
9. Terraformars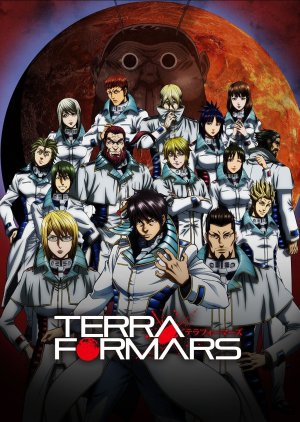 Episodes: 13
Aired: September 27, 2014 - December 20, 2014
The story of Terraformars revolves around humanoid-type cockroaches who have no mercy towards mankind, and only seek to bring pain and suffering to anyone who stands in their way. An elite team of experienced soldiers are sent to Mars to seek out more information pertaining to the roaches, but unfortunately these roaches aren't interested in casual conversation. Terraformars deserves the number nine spot on our list because of how fast paced everything is, especially during fights. There are no big swords or towering robots with laser beams, just a team of immensely strong soldiers with the ability to transform and achieve super human strength.
The battle between Michelle and one of the roaches is simply astounding. This one scene just showed how incredibly strong Michelle was and how effortless she made everything look. The two were locked in hand in hand with the roach seeming to have the upper hand. Suddenly out of nowhere Michelle charges up her power suit, crushing the hands of the roach and unleashing a headbutt so hard it knocks the roach off screen killing it instantly.
---
8. Bleach

Episodes: 366
Aired: October 5, 2004 - March 27, 2012
Bleach will always find its way into the hearts of many anime fans because it showed a lot of story and intensity all the way through. The story takes a look at Ichigo as he squares off against enemies twice his size or who wield an incredible amount of power within. This show was more about the magic side of fighting, where every individual was gifted with power enhancing traits known as Bankai, allowing them to reach a new level of strength in battle. Some powers allowed the user to summon beasts, while others just unlocked an immense aura of power that was unstoppable.
One great example is Kenpachi, who donned an eye patch that when taken off, unlocks his ultimate form giving him an overwhelming amount of energy. In the battle versus Yammy both Kenpachi and Byakuya face off against the towering monster to try and protect the soul society from corruption. This was an incredible bout as Kenpachi just came in with a sword and raw power to take down the enemy without breaking much of a sweat. We see the contrast in character style where Byakuya uses his powerful sword to summon magical energy to chop down his opponent.
---
7. Samurai Champloo

Episodes: 26
Aired: May 20, 2004 - March 19, 2005
Samurai Champloo stars Mugen, Jin, and Fuu who are on a journey to search for a mysterious individual that Fuu is very fond of. Along their path they come across a lot of obstacles leading from other samurai to just your typical dirty thieves. Mugen is a vagabond and really has no care for where his life takes him, so long as there's action that comes along with it. These battles are awesome because they take place in unique environments such as the very traditional styled arch bridge that you'd usually see in Japanese history books.
The battle between Mugen and Ukon was fantastic not just because of the location, but because of how natural it looked. There were no magical powers being summoned or powerful technology to overpower the enemy, it was just true honest and pure with every sword swing inching closer to that fatal blow. Jin also put up a great fight as well in the fight scene where he teamed up with Mugen to fight against the very swift and mighty Kariya, which took place on a small dock near the water. Truly incredible stuff and we highly recommend watching this classic because you'll be amazed by everything you see.
---
6. Sengoku Basara

Episodes: 12
Aired: April 2, 2009 - June 18, 2009
Sengoku Basara has been a very popular franchise due to its deep rooted history pertaining to the warring states period in Japan. We thought it fit in quite nicely with our top ten because throughout this entire ordeal, there was nothing but sword fighting at every corner. Masamune was the fearless leader of his clan who made a vow to ensure that his enemies would fall to his sword, and that he could claim power over everyone around him. We really loved the epic battle scene where Sanada and Date squared off against each other because of the difference in skill these two possessed.
Date was known to carry multiple swords while Sanada specialized in spears so the contrast in their fighting style was spectacular to watch, and the special effects gave more life to the scene. Date would threaten with a flurry of strikes, only to have Sanada dish out a counter attack of his own sending Date flying. We really liked the way their strength was symbolized through their red and blue aura to show a dark vesrus light scenario which added more fuel to the already outstanding battle. This show never fails to showcase some incredible battles that would have you sitting on the edge of your seat begging for more.
---
5. Seven Deadly Sins

Episodes: 24
Aired: October 5, 2014 - March 29, 2015
Seven Deadly Sins has so many epic moments where Meliodas and the crew fight it out against the bad guys, and so we'll do our best to narrow it down to the parts that resonated more. When Diane had her hammer stolen by the enemy, a tournament was built in order for her to get it back which forced both Meliodas and team member Ban to battle it out for the prize. This was one of the finer moments in the anime because we had the pleasure of watching two of the most powerful members of the team square off to see who would stand tall.
A flurry of calculated punches were thrown so hard that the ground beneath them started to cave in, and their clothing starting to shred off slowly from the intensity. We will not say who won but the battle itself was just brute strength versus supreme power and it ended up destroying the entire tournament stage. There are so many incredible scenes that demonstrate magic, sword play, and hand to hand combat that you'll never be bored while watching.
---
4. Akame ga Kill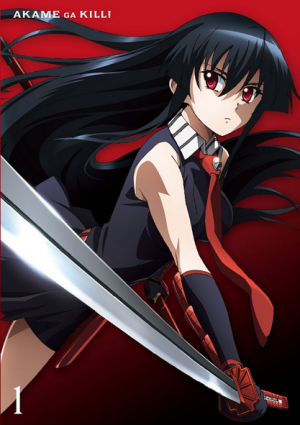 Episodes: 24
Aired: July 7, 2014 - December 15, 2014
Akame ga Kill tells the epic story of a team of assassins nicknamed the Night Raid. Akame and her team must uncover the truth behind Prime Minister Honest's plans to bring ruin upon the town and for what reasons. We follow Tatsumi as he is the newest leader of the squad and so he must go through extreme ordeals in order to discover not only what's transpiring within the empire, but to challenge his own morals and values along his new journey. This show is full of explosive battles that take place in various environments such as a park, a boat, and on top of buildings. Wherever there's space to unleash your fists of fury, the Night Raid made sure to use every bit of it at their will.
A great example is when Tatsumi squared off against Nyau in episode 8, where the two fought to the death on a boat with rain pouring down on the battlefield. Each character threw explosive punch after punch, with taunts thrown in for good measure along the way. Both used their immense power to try and outclass the other, with sweat pouring down their faces as each clash intensifies. This is just one of the very spectacular fights that you'll see throughout the show, so we most definitely recommend that you check this one out if you're into sword battles, and super powers.
---
3. Attack on Titan

Episodes: 25
Aired: April 7, 2013 - September 29, 2013
Japan ranked Attack on Titan as one of their top anime for 2013, with popularity going through the roof. The story focuses around a team of soldiers who swore to protect their town from the massive man eating giants that live just behind the great wall. Unfortunately one of the titans was able to break through which caused mass hysteria, and prompted the team to head into battle. Eren decides to enlist himself into the Survey Corps so that he can help to combat these deadly humanoids ,as more and more giants continued to break through each new barrier. Eren and his team were forced to use risky tactics in order to bring them down, with each fight scene full of intensity as you see soldiers flying through the sky, dismembering limbs, using swords and gun play.
If you love little bit of everything when it comes to hardcore battles, then watch as Eren cuts his opponents down. As the story progresses so too does the list of characters we're introduced to, but more importantly the intense battles that lie ahead. The new season of Attack on Titan will drop very soon and so we expect there to be more bloodshed in this all out action anime, so be sure to watch it and let us know what you think.
---
2. Basilisk

Episodes: 24
Aired: April 13, 2005 - September 21, 2005
Basilisk takes place in an era where corruption was rising and two warring clans were turning against one another. To obtain a scroll which entails important information, ten representatives must fight each other to the death in order to possess it. Two of the main leaders of each clan had killed each other which led everyone to believe that something else had transpired during the ordeal. Iga and Gennosuke became the two new leaders of each clan but more trouble started to brew when rumors began circulating of mistrust among clan members. No one knew of the secret love connection that started, but this would trigger the beginning of massive killings to weed out the truth.
From the beginning of the series we are rewarded with a handful of deadly fights between each of the ninja clans, all of which are bloody and gruesome. One great example is in episode 17 when Gennosuke's clan were caught in a trap built by Tenzen, who had every intention of killing them. Every fight was full of sword play that ended up in a blood bath, but so captivating at the same time because there's such a deep premise behind it all. What makes each fighting scene more spectacular is that once you start to unravel more of the truths, you begin to realize the intention of each individual and their willingness to survive at all costs.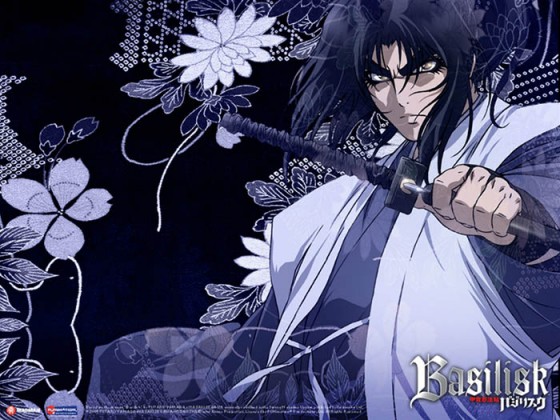 ---
1. Hajime no Ippo

Episodes: 75
Aired: October 4, 2000 - March 27, 2002
Makunouchi was bullied all throughout his school year and was looked down upon from his peers. Due to this misfortune he was seen as a loner with no one to look up to. That all changed however when Makunouchi was being bullied under a bridge and an unknown individual came through and knocked every tooth out of each bully, leaving them in dire straits. This was the pivotal moment of Makunouchi's life as this hero suddenly became his inspiration to start boxing to protect himself. His family was in dire need of help since his father passed, and the fishing business wouldn't be able to hold up much longer. He decided that it was his purpose to live out the life of a professional boxer, and help bring stability back to his life.
Hajime no Ippo demonstrates the true art of boxing taken to the next level. You can see the drive, intensity, and passion that Makunouchi displays in order to strive for greatness. Every match that he enters is filled with heart stopping moments, and times where you just want to cry out of sheer excitement. One great example is when Makunouchi had to square off against long time rival Ryuuhei in a battle for the title, and from the moment the bell rang it was explosive. Every punch that was traded you could feel in your chest, and when Makunouchi finally connected the winning blow your adrenaline just skyrocketed as if you were the one fighting. This non-stop action keeps you glued to your seat, and also inspires you because it goes to show you that anything is possible once you strive hard to get it.
---
Closing Statement
Humans will continue to prove themselves in battle until the end of time. Throughout various centuries fighting has only evolved and will continue to do so well into the distant future. Whether we'll be here to witness it all will depend on a lot of things, but we can be certain that it will never stop. As we mentioned earlier, the art of fighting is something that is earned through practice and self motivation and so to become the greatest fighter one must stand up through all adversity to become a true champion. If you have any other anime that had some really wicked fight scenes, be sure to leave it down in the comments section below! Until next time, for your sweet anime fill, always keep it locked here at Honey's Anime. See you again soon!
---