There have been many changes in the way people play their videogames, and one of those major changes has been the creation of the digital platform known as Steam. Developed by Valve, Steam has been able to offer users some of the most popular videogames ever at reasonable and even cheap prices as well as an easy-to-use service to manage and store said videogames. More and more people are turning to buying the PC version of certain videogame titles as well as if not more so than the console versions.
Steam originally started in 2003, but it really began rising in popularity 10 years ago with the selling of 3rd party games in addition to massive hits made by Valve themselves. As a result, there is a huge span of time to cover regarding some of the best games Steam has had, so this list is mainly focused on the recent massive hits that Steam has. Keeping that in mind, here are the Top 10 Videogames on Steam.
10. Dead by Daylight

System/Platform: Microsoft Windows, PlayStation 4, and Xbox One
Publisher: Starbreeze Studios
Developer: Behaviour Interactive
Release Date: June 14, 2016 (Microsoft Windows)
Dead by Daylight may have only been released just over a year ago, but it's already made its mark by selling over a million units in 2 months. A survivalist horror game, 1 player is chosen to try and kill a group of up to 4 players who have to try and escape an isolated location such as a junkyard, a cornfield, the streets of a small town, and so on. 9 characters can be chosen from, each of them with their own unique perks, and they must work together to achieve certain objectives before the killer catches them. All in all, a very fun game if you enjoy the survival aspect in addition to working with a team.
---
9. PlayerUnknown's Battlegrounds

System/Platform: Microsoft Windows
Publisher: Bluehole
Developer: Bluehole
Release Date: March 2017
A game released 4 months ago that already has plans to be released for Xbox One and PlayStation 4, PlayerUnknown's Battlegrounds is a massive multiplayer online battle royal videogame where the objective is to be the last one standing out of up to 100 players. Players are parachuted with no equipment onto a random location where they can then scavenge for weapons, ammo, vehicles, armor, and so on. In addition, the location players fight in slowly shrinks every few minutes, forcing the remaining survivors into a final fight to the death. This game is very popular having been inspired by improving on the ARMA 2 mod DayZ: Battle Royale, which in turn was an offshoot of the game DayZ, as well as the concepts seen in movies such as Battle Royale and The Hunger Games. With the game making over $11 million in 3 days, it's pretty safe to say that there's an audience for this type of survivor game, and if this is a concept you enjoy in other mediums, then this would be the game for you.
---
8. Team Fortress 2

System/Platform: Microsoft Windows, Xbox 360, PlayStation 3, OS X, and Linux
Publisher: Valve Corporation,
Developer: Valve Corporation
Release Date: October 10, 2007
A balanced game between action and comedy, Team Fortress 2 is one of the biggest titles Valve has ever released. While many of the games that people compete in are the standard games you see in most FPS games, what sets Team Fortress 2 apart is not only the balance of the 9 classes (medic, scout, sniper, etc) and the gameplay as a whole, but also the unique sense of humor present with each of the characters. As a result, many mods and fan made videos were made about the cast of the game, which resulted in more people playing the game. Although this is one of the older titles Steam has and it may not have as high a rating as some of the other games on this list, Team Fortress 2 is still going strong today, and is definitely one of Steam's most influential games.
---
7. Garry's Mod

System/Platform: Microsoft Windows, macOS, and Linux
Publisher: Valve Corporation
Developer: Facepunch Studios
Release Date: December 24, 2004 (Microsoft Windows)
Unlike the other games on this list, Garry's Mod is a sandbox game where players aren't restricted by anything; they are in an open-world setting where they can choose how to approach the choices in content that they have. In this particular case, Garry's Mod became very popular for players to create their own content regarding characters in both Team Fortress 2 and Half-Life, resulting in some very creative projects. If you find yourself attracted more so towards the creation aspect of videogames as opposed to playing them, then perhaps Garry's Mod can fill that void.
---
6. Grand Theft Auto V

System/Platform: PlayStation 3, Xbox 360, PlayStation 4, Xbox One, Microsoft Windows
Publisher: Rockstar Games
Developer: Rockstar North
Release Date: 17 September 2013 (PlayStation 3 and Xbox 360)
An action adventure game that is also an open world game, Grand Theft Auto V focuses on 3 different criminals as they try to attempt different heists with the stakes getting higher each time. Players love how much freedom this game provides in terms of wreaking havoc on the streets, stealing cars from people, and all kinds of other mischief that can be done as well as the hilarious responses made by the police in order to stop you. Clearly this game struck a chord, as the game made more than $1 billion in 3 days, which is insane for any kind of product let alone a videogame. If you've never played Grand Theft Auto V, then you're in for a special treat.
---
5. The Witcher 3: Wild Hunt

System/Platform: Microsoft Windows, PlayStation 4, and Xbox One
Publisher: CD Projekt
Developer: CD Projekt RED
Release Date: 19 May 2015
An action-role playing game, The Witcher 3: Wild Hunt is an open world game shot from the 3rd-person perspective. The goal of the game is to find your adopted daughter, who is on the run from "Wild Hunt", an otherworldly force that wants to capture her and use her powers for their own ends. While the main story can result in a different ending based on your choices, there is an entire world to explore in terms of side quests, "monster contracts", and even treasure hunts. As a result, Witcher 3 has been regarded as one of the best open world games ever made, which isn't too shabby for a game made just over 2 years ago. If open world games with a fantasy setting your type of video game, then Witcher 3 will not fail to disappoint.
---
4. Half-Life 2

System/Platform: Microsoft Windows, Xbox, Xbox 360, PlayStation 3, OS X, Linux, Android
Publisher: Valve Corporation
Developer: Valve Corporation
Release Date: November 16, 2004
Another of Valve's biggest hits, Half-Life 2 is widely considered to be one of the best videogames of all time, and for good reason. A sci-fi FPS, Half-Life 2 focuses on Gordon Freeman as he, along with Alyx Vance, search for a way to rescue humanity from the alien Combine through the use of powerful weapons such as the Gravity Gun. Half-Life 2 is widely seen as a game that helped push videogames to "the next level", so to speak, as the physics of the game combined with the graphics, music, and overall narrative were all pretty advanced compared to most games at that time. As a result, the game won many awards, and was so popular that many people wonder when the next iteration, Half-Life 3, will be released (if at all). Certainly a classic well worth playing.
---
3. Fallout 4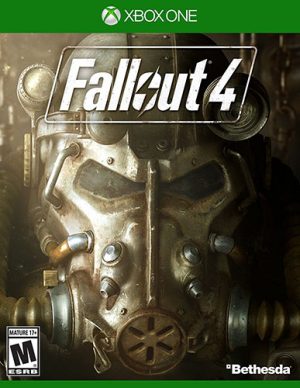 System/Platform: Microsoft Windows, PlayStation 4, and Xbox One
Publisher: Bethesda Softworks
Developer: Bethesda Game Studios
Release Date: November 10, 2015
Another video game franchise that perfectly executes a scenario many people find interesting, Fallout 4 is an open world game set in a post-apocalyptic wasteland; in this case, the city of Boston 210 years after "The Great War", or when nuclear weapons annihilated the Earth. Although the objective of the game as "the Sole Survivor" is to rescue your kidnapped son, many players are captivated by the open world environment of exploring the world around you after a nuclear holocaust has occurred, with a wide variety of side quests that can prevent you from continuing the main mission for quite some time. Earning $750 million in 24 hours, the Fallout franchise is certainly doing something right. If you enjoy open world games but with a darker implication on the world you're exploring, then Fallout 4 is for you.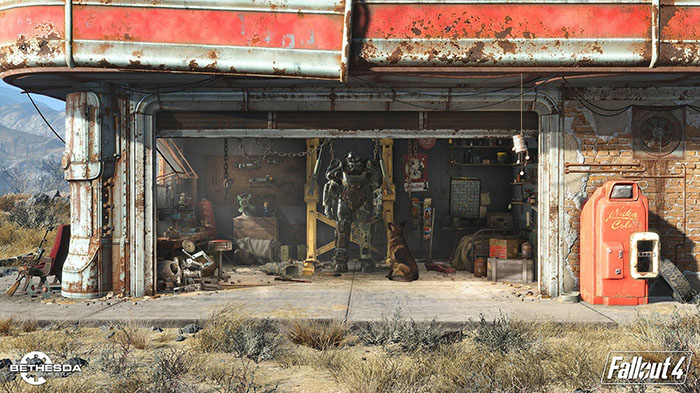 ---
2. Rocket League

System/Platform: Microsoft Windows, PlayStation 4, Xbox One, OS X, Linux, and Nintendo Switch
Publisher: Psyonix
Developer: Psyonix
Release Date: July 7, 2015 (Microsoft Windows and PlayStation 4)
At first glance, this game seems ridiculous: playing soccer with cars that are equipped with rocket boosters? Yet Rocket League is well-crafted enough to the point where it almost seems like you're playing real soccer as you race around the arena and try to pull off flips, hits, and passes in order to score. Thus, many fans continued to play the game and the fan base continued to expand to the point where it was officially made an eSport game. If you're into unconventional sports, then this is the perfect game to pick up and have a blast with.
---
1. Portal 2

System/Platform: Microsoft Windows, OS X, Linux, PlayStation 3, and Xbox 360
Publisher: Valve Corporation
Developer: Valve Corporation
Release Date: April 19, 2011
Yet another of Valve's gems, to this day Portal 2 is still quoted and talked about to the point where fans who start reciting their favorite quotes get the itch to play the game for the umpteenth time. The story for this puzzle-platformer is simple enough at first: use the portal gun that you've been given to solve the puzzles laid out for you. That is, until you come across the antagonist from the first Portal game, Glados, where suddenly everything changes: both the gameplay as well as the humor step up to the next level. All in all, a unique twist on the puzzle-solving format, a great and hilarious cast of characters, and there's even a co-op mode where you and a friend can solve puzzles together! Certainly one of if not the best game on Steam that you can get.
---
Final Thoughts
Steam has provided for videogame fans another way for them to play videogame titles they may have never even have known about much less played as well as videogame creators the chance to make a game for fans to play without going through companies such as EA or Ubisoft. With a massive list of videogames in their library and the deals constantly being done, Steam won't be going way anytime soon. But what do you guys think of the list? Is there a videogame that doesn't belong? Should there be games that should've been included? Let us know in the comments!