2021 is gone but, luckily for us, we can continue to play some of the best games we tried last year here at Honey's Anime. We know the pandemic situation is still hurting the industry, but we still got several triple-A titles that lived up to the hype and some indies that took the world by storm. Aren't you curious about our list? Well then, let's explore our best recommendations for those in need of a 2021 gaming hit!
10. King of Seas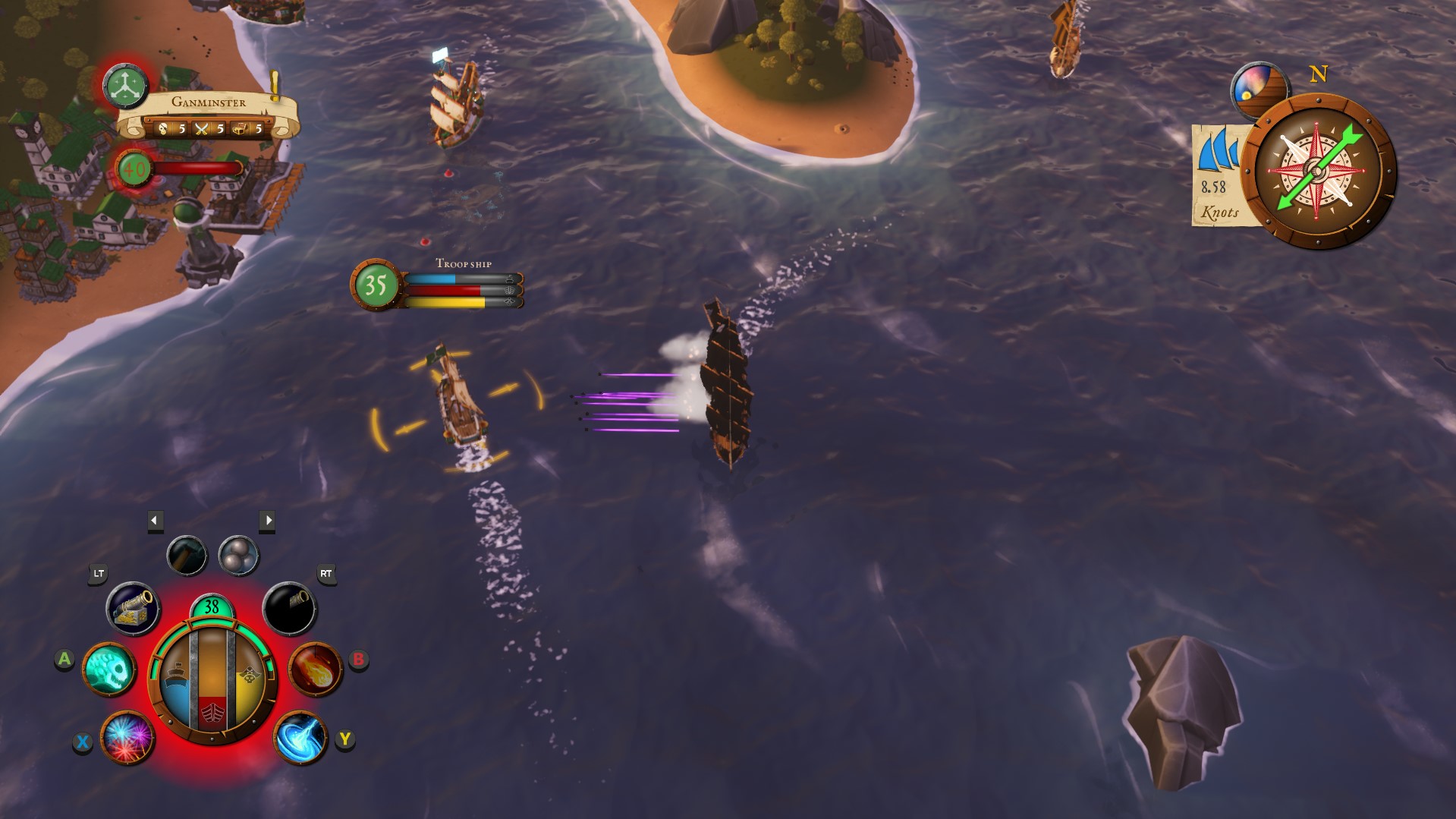 System: PlayStation 4, PlayStation 5, PC, Xbox One, Xbox Series X/S, Switch
Publisher: Team17
Developer: 3DClouds
Release Date: May 25, 2021
King of Seas is one of those indie games that we tried with little to no expectations, yet it conquered our little gamer hearts. It's the story of a noble gone pirate, but that's just an excuse for its addictive sea battle mechanics and challenging quests.
In King of Seas, you start with a small boat and grief your way to the top, destroying enemy fleets and gathering resources to upgrade your own boats for more firepower, defenses, or magic tricks. The game has been receiving regular updates, and there's even new DLC for additional quests, as well as some epic encounters with sea creatures. If you love pirates and would like to fight against ghost ships, a ruthless empire, and massive beasts like sharks or the infamous Kraken, try becoming the King of Seas!
---
9. Metroid Dread
System: Switch
Publisher: Nintendo
Developer: Nintendo
Release Date: Oct. 8, 2021
Samus is back, and this time, it's time for her to explore a seemingly deserted planet. Oh, but don't worry, although it's indeed abandoned, there are plenty of robots and other hazards waiting for you!
Metroid Dread is not the big Metroid game we all were waiting for, but it's a fun—although rather short—adventure nonetheless. We recommend this game to all Metroid fans, especially those who enjoyed the previous titles, as Metroid Dread is a direct sequel to Metroid Fusion, a Game Boy Advance title released 20 years ago. That being said, you can enjoy this game even if it's your first time with Samus.
---
8. Marvel's Guardians of the Galaxy
System: PlayStation 4, PlayStation 5, PC, Xbox One, Xbox Series X/S, Switch
Publisher: Square Enix
Developer: Eidos Montréal
Release Date: Oct. 26, 2021
Marvel has become the new norm when it comes to action movies, but when it comes to games, it was always about the same old suspects: Spider-Man, the X-Men, etc. Given how popular these characters are now thanks to the MCU, the Guardians of the Galaxy are now debuting in video game format...and boy, this game is a gem!
Jam-packed with '80s references, from pop culture to Starlord's bangers, Marvel's Guardians of the Galaxy is the perfect RPG adventure for those in need of a good laugh. Sure, it will take you some time to adapt to these guys not looking or sounding like Chris Pratt, Zoe Saldaña, and the rest of the gang, but that's part of the charm—same characters, different universe, right?
---
7. Humankind

System: PC
Publisher: SEGA
Developer: Amplitude Studios
Release Date: Aug. 17, 2021
Back to our favorite indies, it's time to talk about a real-time strategy game...and we know how niche this genre can be sometimes. Conquering the world is not easy, but maybe if you try with several civilizations combining forces as they develop?
Yes! Unlike other similar RTS games, Humankind allows you to evolve and adapt to your enemies or your own situation, transitioning into a different culture every time you move to the next era. Be it against the AI or against other humans, Humankind is a challenging yet satisfactory 4X title. Also, and as they always say, it's "easy to learn and hard to master," but definitely less intimidating than other, more popular games.
---
6. Guilty Gear -Strive-

System: PlayStation 4, PlayStation 5, PC
Publisher: Arc System Works
Developer: Arc System Works
Release Date: Jun. 11, 2021
Fighting games are a hit or miss, but you can't go wrong when the developer is Arc System Works. The latest entry in the Guilty Gear saga is hands down the best fighting game in the series, and it comes with lots of hours of pain and enjoyment at equal parts.
If you don't like online fights, which is arguably the best part of a modern fighting game, you can still play against the AI or just sit back and enjoy an anime-like story (we're talking of several 15-minute episodes). All in all, anime fighting games are not for everyone, but all fans of the genre should give this one a try!
---
5. Persona 5 Strikers

System: PC, PlayStation 4, PlayStation 5, Switch
Publisher: SEGA
Developer: Atlus
Release Date: Feb. 23, 2021
And if what you like are JRPGs, then you already know the Persona franchise is your best bet for GOTY. After releasing Persona 5, one of the best titles of the decade (and maybe the century?), Atlus has been releasing several spin-offs based on the adventures and misadventures of the Phantom Thieves of Hearts. Before trying this one, we totally recommend you to play the OG Persona 5, but don't hesitate to jump straight into Persona 5 Strikers if you feel like it!
Strikers takes place the next Summer after the events of Persona 5, but it's a mix of musou combat mechanics, platforming, and visual novel storytelling. Again, this is a must-play if you enjoyed Persona 5!
---
4. It Takes Two

System: PlayStation 4, PlayStation 5, PC, Xbox One, Xbox Series X/S
Publisher: Electronic Arts
Developer: Hazelight Studios
Release Date: Mar. 25, 2021
One of the best games we played and reviewed last year is a touching cooperative-only story called It Takes Two, and we're sure you've heard a lot about this one. Still, talking too much about the plot will definitely ruin your experience as it's a narrative-heavy adventure that will make you cry and laugh as you traverse this 3D platformer.
Coordination is the key, but It Takes Two is a casual experience that won't punish you for dying or taking some time to explore your surroundings and marvel at the cute graphics. Forcing you to play with another human being may sound like a downside, but it's actually its biggest strength!
---
3. Forza Horison 5

System: PC, Xbox One, Xbox Series X/S
Publisher: Xbox Game Studios
Developer: Playground Studios
Release Date: Nov. 9, 2021
Arcade racing games are not that popular anymore, so with every new console generation, our eyes always point towards Forza Horizon (Xbox exclusive) and Gran Turismo (PlayStation exclusive). While we wait for Gran Turismo 7, we can confidently say that Forza Horizon 5 is the best arcade racer available, and it comes with lots of collectible cars!
Driving through this representation of Mexico is fascinating, and the open world is full of events and little challenges, as well as hidden cars. Sadly, only those with a powerful PC or an Xbox Series X will be able to play Forza Horizon 5 in all of its graphical glory, but on the other hand, it doesn't affect the gameplay.
---
2. Hitman 3

System: PC, PlayStation 4, PlayStation 5, Xbox One, Xbox Series X/S, Switch
Publisher: IO Interactive
Developer: IO Interactive
Release Date: Jan. 20, 2021
It looks so distant now. Hitman 3, released on January the 20th, was one of the first big names of 2021. It follows the same premise of other Hitman games, with you taking the role of Agent 47 and using big crowds or costumes to hide in plain sight before and after killing your target, but that's a positive thing when all games are so fun.
The story will take you around the world, from the UK to Argentina and back to China, but you can also visit previous locations if you miss some missions from the previous games or this is your first time with Hitman. The better you are, the shorter and easier this game will look, but at least you can always approach your victims in a different way!
---
1. Deathloop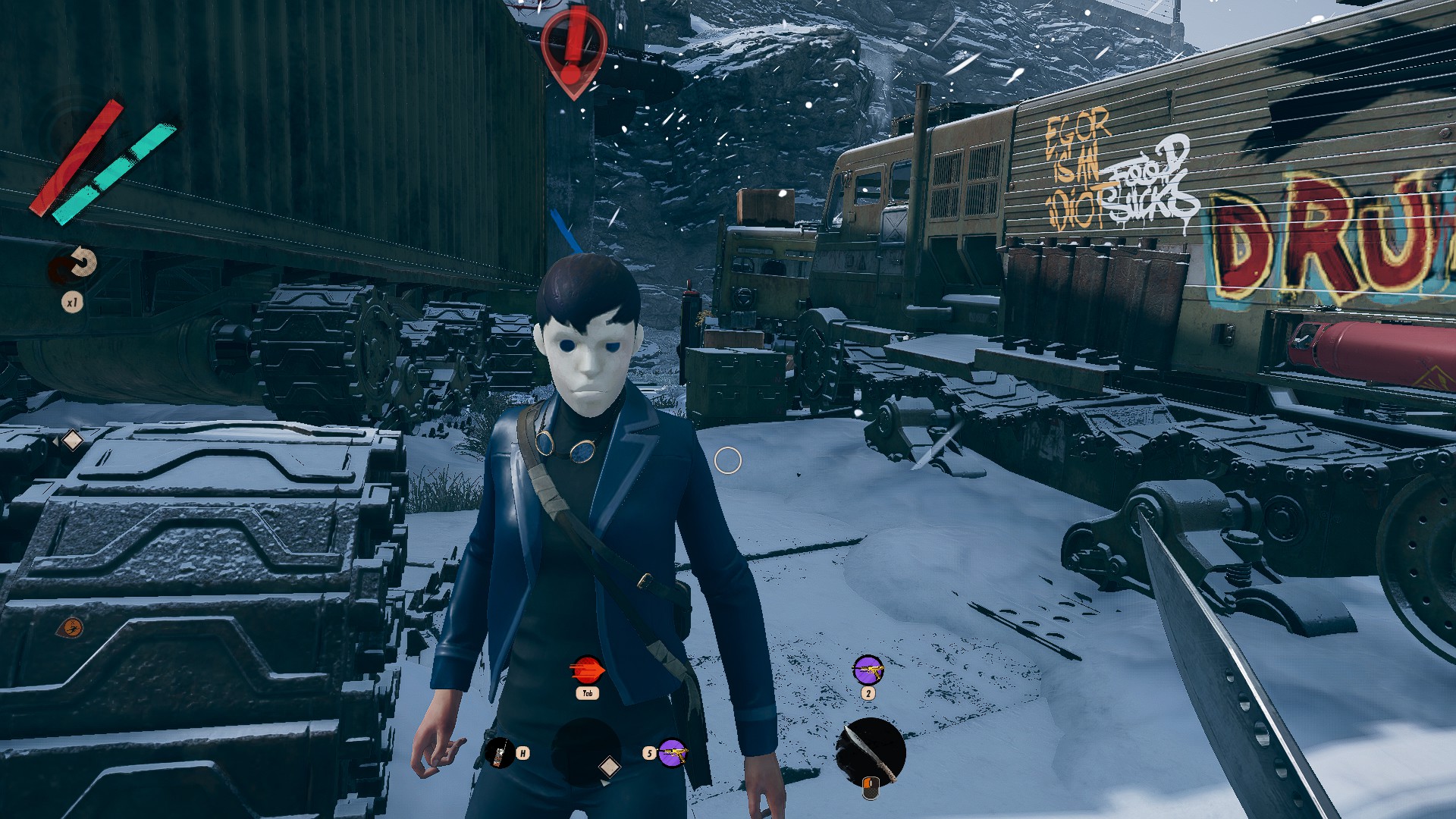 System: PC, PlayStation 4, PlayStation 5, Xbox One, Xbox Series X/S
Publisher: Bethesda Softworks
Developer: Arkane Studios
Release Date: Sep. 14, 2021
Aaaaand there you have it, friends! These are, in our opinion, the best games of 2021. Have you played them all? Have you missed a title that totally sounds like your cup of tea? Do you have any more recommendations? Well, whatever the case, drop us a comment!
2021 was an okay year for us gamers, so we're already looking forward to all the games devs are promising for 2022!
---
Final Thoughts
Deathloop is a game that's hard to describe, thanks to the use of time loops, but it's still the one that gave us hours upon hours of joy. You play as a man who's trapped in a loop and doesn't know how to escape, so it's forced to kill 8 people over and over again until he can steal their slabs (what gives them special powers) and finally escape the loop.
Other than killing people in a fun way (similar to a Far Cry title, if that helps), the best thing about Deathloop is the narrative and how both protagonists interact. Surprisingly, playing the same levels several times, as well as losing most of your inventory every time de day resets, is not something that hinders your experience with Deathloop. If anything, every day will give you more information and open new paths, so it's up to you to make the best out of your limited resources and info!
---