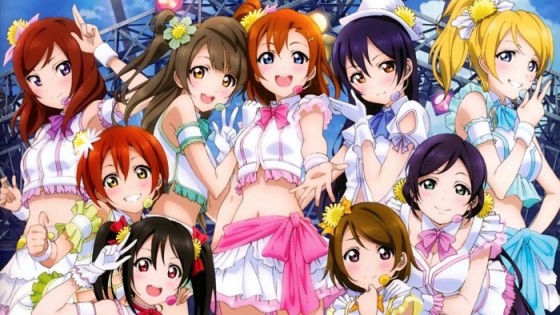 What You Need to Know:
Akiba-Souken recently held a poll to find out the ten most popular idol anime.
The poll was held from December 5 to December 12, and received 233 votes in total.
So who won the battle of the idols? Find out below!
---
Top 10 - Top 6
---
10. The iDOLM@STER Cinderella Girls 2nd Season/ 5 votes
9. Kirarin☆Revolution/ 6 votes
8. Pretty Rhythm: Rainbow Live / 7 votes
6. Love Live! School Idol Project / 15 votes
6. PriPara / 15 votes
---
Top 5 - Top 1
---
4. The iDOLM@STER Cinderella Girls
Episodes: 13
Aired: January 2015 - April 2015
Synopsis

There are many idols with long-established talent agency 346 Production. And now the company is starting a new program, the Cinderella Project!
Girls leading normal lives...
They are chosen to be aspiring idols and see another world for the first time in this Cinderella story. Can they all climb the stairs that lead to the palace?
The magic begins now...
(Source: Daisuki)

Episodes: 12
Aired: January 2014 - March 2014
Synopsis

Green Leaves Entertainment is a tiny production company on the verge of going out of business in Sendai, the biggest city in Japan's northeastern Tohoku region. The agency once managed the careers of magicians, photo idols, fortune-tellers, and other entertainers, but its last remaining client finally quit. In danger of having zero talent (literally), the president Tange hatches an idea of producing an idol group. On the brash president's orders, the dissatisfied manager Matsuda heads out to scout raw talent. Matsuda makes a fateful encounter with a certain girl...
(Source: ANN)

Episodes: 13
Aired: October 2013 - December 2013
Synopsis

"Miss Monochrome" is an original character design from seiyuu Horie Yui. In March 2012, she first used the "Miss Monochrome" character as a 3D virtual singer to sing her songs at her concert "Horie Yui wo Meguru Bouken III ~Secret Mission Tour~." Later, the character appeared in a range of merchandise as well as in the social network game "Girlfriend (Beta)."
According to the setting, Miss Monochrome loves only the monochrome style, dislikes all kinds of color, and always dreams about changing the world into her favorite monochrome color.
(Source: MAL News)

Episodes: 25
Aired: July 2011 - December 2011
Synopsis

THE IDOLM@STER follows 13 girls from the 765 Production Studio, whose sole goals is to become the top idols in the Japanese entertainment industry. Along with the laughs, struggles and tears that are inherently part of this journey, you will cheer for the girls of IDOLM@STER as they climb their way to the top!
(Source: Crunchyroll)

1.Love Live! School Idol Project 2nd Season
Episodes: 13
Aired: April 2014 - June 2014
Synopsis

The girls of μ's are back! The school is now safe from closing. A second Love Live! contest is happening. This is the last time all nine girls can try to win together.
(Source: MAL)

Source: Akiba-Souken
---
They're all so cute... No wonder they're the top ten!
Where are my boy idols?!
---
[ad_dfp position="bottom1" unit_pc1="true" unit_pc2="true" unit_sp1="true" class="mt40"]