También puedes leer este artículo en:Español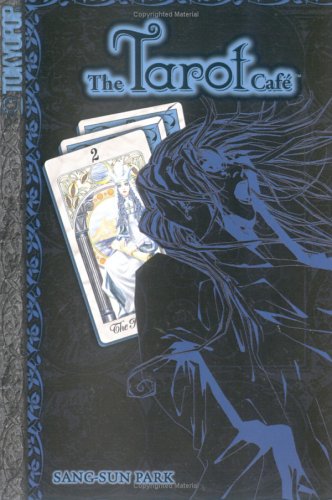 We have talked about Josei manga in other articles. However, it is about time that we discuss the Korean counterpart! Once a little girl becomes a young woman, which type of adventures does she read? Let's try to find out with some of the best Josei Manhwa!
10. Talking About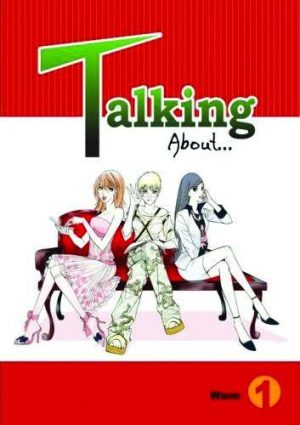 Authors: Wann
Genres: Romance
Volumes: 3
Published: 2005
Wann is a veteran in the Manhwa realm, who has had successful titles like The Snow Queen and 100% Perfect Girl. In Talking About, Wann presents us three women bordering their thirties. Sarah is successful in her career but not in love. Gang-E has only fallen in love with younger guys, so she wants to try to find a more mature guy. And finally, Amber has ruthlessly climbed the corporate ladder of success and always have had the guys she have wanted… but somehow, she is not happy.
If you like more serious types of josei manhwa, you should check Talking About. If you are all in for girl teams dealing with daily life issues, you should also consider it. Wann knows how to surprise her audience, suddenly twisting the story for drama or for laughs. Her artstyle is also superb, with the different personalities of the girls showing off in sophisticated style.
---
9. Pink Lady

Authors: Yeong Wook Woo and Suna
Genres: Romance, School, Slice of Life
Volumes: 6
Published: May 2, 2007 to Feb 23, 2009
Yeong Wook Woo has some experience in writing Josei manhwa, particularly in Pink Lady and its sequel, Pink Lady Classic. As for Suna, her professional debut was with Pink Lady. Isn't it amazing that two novel artists jumped to fame so fast? That is because the story is interesting and somewhat original. Gyeo Wul Han is an art student who, ironically, is not particularly interested in art…. until one day, she finds a sketchbook with a style she has never seen before. Plus, the sketchbook has a handsome owner!
A josei manhwa about two artists in love should be visually appealing. Pink Lady has the advantage of having a lot of color panels. Besides that, some computer effects help to add depth to the compositions, giving dynamism to every page. And well, no visual resource would help if the story was not enchantingly moving. The struggles of the main characters as they advance their careers keep us glued to the pages. Needless to say that their love story is unconventional, so it is ideal to read it if you are tired of fluffy shoujo manhwas. Pink Lady is a heart-warming travel to the world of art!
---
8. Normal City

Authors: Kyun Gok Kang
Genres: Drama, Romance, Sci-Fi, Josei, Gender Bender
Volumes: 15
Published: 1993
Kyun Gok Kang is a veteran female manhwa artist. If you like sci-fi, you might wonder how would the future of humanity look like. In Normal City, we find out that scientists have been experimenting with DNA. Special humans called ESPs now live among us, and Normal City tells us precisely the story of one of them, called Kitty 101.
Gender Bender materials tend to have a lot of comedy. However, Normal City opts for adventure and drama. Our protagonist is not a weak maiden in distress, and even for an ESP, she has special abilities. The romantic part gets complicated because she can also turn into a male, which brings attention from both sexes to her person. All in all, this vintage josei manga invites us to a futuristic adventure and an interesting mystery to solve, while asking us why do we want to manipulate other humans so much (both mentally and physically).
---
7. Dangsinman Molla! (Only You Don't Know!)

Authors: Yuria
Genres: Comedy, Drama, Josei, Romance, Slice of Life
Chapters: 231
Published: 2012 to present
Yuria is a relatively new face in the world of manhwa. She published a short horror story and another webtoon before publishing her hit josei manhwa, Dangsinman Molla! If you have ever wondered how to understand women, maybe you would like to check on the insights given by this josei manhwa. We girls come in all ages and shapes, but our secrets are not that tricky. You just require an open mind to enter the world of Only You Don't Know!
This josei manhwa's use of color and composition is good, although not as good as in the case of other recommendations. What shines out in Dangsinman Molla is the sheer humor of the author when she takes in the daily lives of women. Through comedy, each chapter treats a particular aspect of our lives, like love, intelligence, career, age, past, family, etc. The advantage of each self-conclusive chapter is that it is short and goes straight to the point.
---
6. Our Relationship is… (Something About Us)

Authors: Yun Ji Lee
Genres: Comedy, Josei, Romance, School Life
Chapters: 98
Published: 2014
Yun Ji Lee's debut was a heart-warming and cute josei manhwa about a couple of good friends in college. Many girls have had a memorable love during such times, so many can identify with Gayoung Doh's adventures. Basically, they like each other but are not dating. They are the typical best friends who have a great relationship!
One of the most salient aspects of Our Relationship is… is that it portrays Korean culture in college faithfully. If you are curious about college life in Korea, you will enter a world with hierarchy, reunions, military service, and some stereotypes about love. It is not easy to start your life as an adult, but for Gayoung, this also comes with how her relationships with her loved ones evolve. Poignant, decisive, sometimes timid but honest, Gayoung will conquer your heart with this josei manhwa.
---
5. The Tarot Café

Authors: Sang Sun Park
Genres: Comedy, Mystery, Drama, Fantasy, Horror, Romance, Josei, Supernatural
Volumes: 7
Published: 2002
Sang Sun Park is another relatively new manhwa artist who has just three titles under her sleeve. The Tarot Cafe is her second work so far. If you are fan of a certain Yuko Ichihara and was left with a lingering wish to see more of her, perhaps you might want to pay a visit to the Tarot Cafe. Humans can have their future read by the kind Pamela, but by night, special visitors with peculiar abilities visit her as well.
Pamela shoulders all the weight of the plot, as she is the connection between all of the stories. Everything starts with mysterious self conclusive episodes where we can see how love, hate or simply desire intertwine. However, as the story advances, Pamela's past reveals. Let's just say that she is not your regular girl and that the action that follows is absolutely great 🙂
---
4. The Boy from the Moon

Authors: Ye Ri Na
Genres: Josei
Volumes: 1
Published: 2004
Ye Ri Na has vast experience in the world of josei manhwa, usually in the slice of life genre. However, she has also tried her hand with the supernatural. In The Boy from the Moon, we meet An Na Suh. Her mother works in social projects away from the country, while her father has disappeared. An Na remembers that he always wanted to go to the moon. Therefore, when the police finds a mysterious boy that might be connected to her father and the moon, An Na gets immersed in a notable story.
We have to admit that the drawing in The Boy from the Moon is not extraordinary. The key part of this josei manhwa is the story. An Na is an average girl in unusual circumstances. Her interactions with Aron (the guy) can also become pretty intense. Of course, the main strong point of the josei manhwa is the lingering mystery.
---
3. Nineteen, Twenty-One

Authors: Hye Jin Kim
Genres: Romance, Josei, Slice of Life
Volumes: 2
Published: Aug 9 to Dec 27, 2010
Hye Jin Kim has some experience in the manhwa realm, particularly in shoujo related to school life. Nineteen, Twenty-One is a deviation from her usual tastes as it is a josei manhwa. Kim is pretty harsh in the beginning of the story, as her protagonist, Yun Lee, has lost two years of her life due to an accident. She should be in college, but given the circumstances, she goes to a regulatory school. So, what happens when she meets a young man that does not want to grow up?
It is true that Nineteen, Twenty-One has some romance in it. Nevertheless, the main part of the story revolves around the questions of the characters around adulthood. Should Yun recover somehow her last days of carefree nature? Is her companion's attitude the right one? Is it ok to not grow up? This is the perfect josei manhwa if you are in the age range of the protagonists and wondering about adulthood yourself 😉
---
2. Annarasumanara

Authors: Il Kwon Ha
Genres: Mystery, Drama, Romance, School, Psychological, Josei
Volumes: 3
Published: Jul 2 to Dec 31, 2010
Ha is the only guy among our josei manhwakas in this Top Ten Josei Manhwa list! He has extensive experience in manhwa for guys and for girls. The protagonist of Annarasumanara is a poor girl called Ah Ee Yun, who works odd jobs while trying to feed her sister. Ah Ee once believed in magic and wanted to be a magician, but life has made her bitter… that is, until she meets a mysterious magician in an abandoned park.
Most of Annarasumanara is drawn in black and white with very small glimpses of color to emphasize something important on the scenes. The author combines the classical manhwa style with shadows in full black and white, and paper cut outs or real pictures that sometimes give 3 dimensionality to the panels. These visual resources give the story a slightly surrealistic flavor. Within this dream, we have a curious triangle between the uplifting magician, Ah Ee and a classmate of hers who is also a realist. However, love takes the back sit to question the youngsters hard about which type of life they want to live. A life full of magic? A dull but safe life? Can there be a sweet middle way? If you love stories about magic that combine it with the real life, you definitely can not miss this unusual josei manhwa!
---
1. Cheese in the Trap

Authors: Soonkki
Genres: Comedy, Mystery, Romance, School, Slice of Life, Josei
Volumes: 6
Published: Jul 7, 2010 to May 26, 2011
Soonkki's debut was Cheese in the Trap. This josei manhwa tells us the adventures of a girl called Song Hul, who is in college. However, her fortune is badly reversed for a year apparently due to her meeting with a handsome guy called Yu Jeong. Thus, she ends up hating him, but is there more to Yu Jeong than is apparent?
Cheese in the Trap was so successful, that it became a drama. What makes it so enjoyable is the funny interactions of the main characters. Song Hul is dead sure that Yu Jeong is not as nice as everyone thinks. Of course, eventually love will develop, but they will have to pass through a lot of situations to reach that point. The road towards communication and understanding is what makes this josei manhwa so gratifying.
---
Final Thoughts
The world of josei has a particular flavor when it goes hand in hand with manhwa. We can find slices of life, serious stories or deep fantasies. However, to be a young woman always means to find your own voice. Which of our recommendations did you like the most? Do you know other josei manhwa that you would like to share with us? Comment away! See you soon 🙂
---