También puedes leer este artículo en:Español
The beautiful thing about manga is that there's just so much to choose from, that you're never truly satisfied. While that may sound somewhat jading, having variety can sometimes be benefitting as it provides you with choice and doesn't limit you to just one particular genre. In our Josei manga list we'll be taking a look at stories that speak of women's rights issues, deep romance, and other various mature story plots that are well known in the Josei realm. Josei speaks to you in a very captivating way when compared to the more adventurous and younger Shoujo sister, and offers the reader some real gripping insight on the many ideals and fascinations that many women in their 20's experience in their daily lives. Come with us as we dive deeper into the Josei manga universe to find out just why this genre is so popular among many around the world!
10. Happy Mania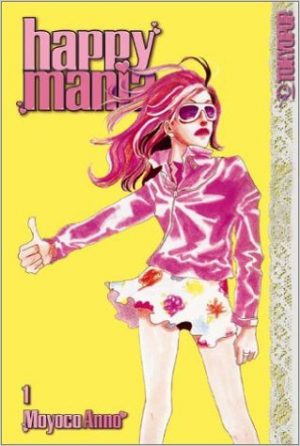 Mangaka: Anno, Moyoko
Genres:
Volumes: 11
Published: April 1996 - October 2001
Shigeta is a 24 year old woman who works at a bookstore while stressing constantly about her love life, which has been lacking for quite some time. The biggest obstacle that seems to be pressing her isn't the world around her, but rather the world within. When it comes to dealing with the other sex, she just can't seem to wrap her around it all, and so she lets go of herself and simply takes what she can get. Her lack of judgment often lands her in awkward scenarios, and her poor self esteem just doesn't seem to favor her in any way.
Everyone around Shigeta just seems to be maturing along with the times, but somehow she always finds herself falling behind and trying to maintain an image which she can't seem to get a grip of. This story is true for many people in our society, not just women but men as well. With so many ideals and structured corporations with a cut throat approach to applicants, we can certainly feel Shigeta's pain to associate herself with a society that's constantly beating us down into submission, leaving us with very little to hang onto. Her willingness to change and rid herself of the inner struggles is what truly captivates you, as you root for her to get through it all, while sometimes shaking your head at her clumsy romantic choices.
---
9. Suppli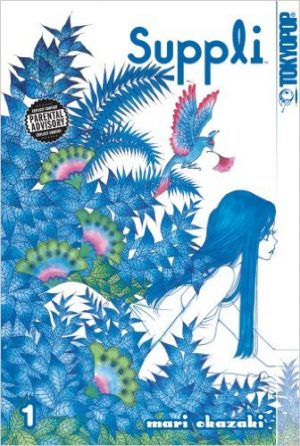 Mangaka: Okazaki, Mari
Genres: Josei
Volumes: 10
Published: June 2004 - January 2010
Minami Fujii works for a reputable advertising agency and uses her talents to the best of her abilities. However, due to the constraints of working in a high paced environment and juggling her emotions pertaining to two of her colleagues, the pressure starts to weigh down heavily. She is in constant stress because on the one hand she wants to follow her heart, but then due to restraints in the workplace Minami has to deal with the harsh realities that haunt her. This romantic slice of life series looks at her life and how she learns to cope with the problems that plague her at work.
Minami tries to juggle her work ethic but must also deal with her heart's true intentions to find love. She runs back and forth trying to find solutions to her problems, while trying to dive deeper into relationships that she desires so badly. The story is quite common to reality because we all try to find balance in our lives when it comes to work and play. The more you continue to read into Minami's turbulent life, the more you become a part of it all and it starts to feel more real as you ponder her struggles internally. Suppli brings you down from that idealistic pedestal and serves you a plate of truth that makes the plot of Suppli more powerful.
---
8. Loveless

Mangaka: Kouga, Yun
Genres: Josei
Volumes: 12
Published: July 2002 - Present
Ritsuka is one very troubled individual as he just can't seem to recall any memories of his life. His mother can't seem to wrap her around what's happening, and so her stress turns into frustration demanding that he return back to his original self. The abuse continues over time, but it is his older brother Seimei who comes to his aid from his mother's constant torment, and accepts Ritsuka's new persona. Ritsuka comes to learn more truths about his older sibling, but due to unforeseen circumstances their connection was cut short. Shortly after the tragic event took place, an individual confronts Ritsuka claiming to be a friend of Seimei. He explains to Ritsuka about his actual identity, and that he and his brother are actually sacrifices in this dark and psychological tale of mystery.
This story is all over the place and at first it seems very typical and manageable. However, over time the story begins to unfold in a way you never truly imagined it to and you're thrown into a world that warps your mind the deeper you dig. You learn more about Ritsuka's dark past and why everything is happening, but as you start to uncover more behind what's transpiring it gets a bit scary to the point you may need to put the book down to wrap your head around it all. If you want to know just how his brother dies, why his name is actually loveless and how the rest pans out, be sure to definitely check this one out.
---
7. 07-Ghost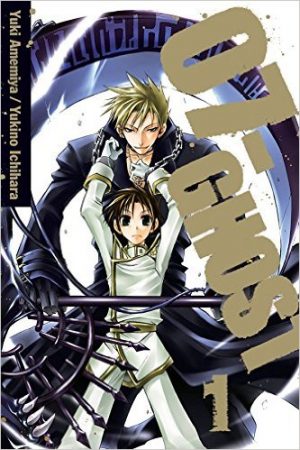 Mangaka: Amemiya, Yuki
Genres: Josei
Volumes: 17
Published: April 2005 - August 2013
Teito has had a long and painful past, as he was teased frequently as an orphan and a slave. Fortunately Teito relied on his close friend Mikage to keep him from losing his sanity, while the two studied at the highly regarded Barsburg Academy. Teito also has magical abilities, but even these powers can't prevent what he discovers that truly changes his life in an instant. There's horrifying secret about the ruling empire and now it's up to Teito to uncover more in this action adventure story that throws him into the pit of fire and must deal with the sinister Death God, and mysterious priests.
Teito unlocks the power of zaiphon which is an extremely powerful magic ability that was bestowed upon him, however due to much of his past setbacks and emotional defeat he's lost his trust in humanity. Due to these harsh treatments he suffered prior, he grows a cold exterior in a corrupt pseudo Catholic-themed world and the more you read into it all, your heartstrings are pulled at all of turmoil Teito went through. There's plenty of action to keep you guessing, but Teito's handsome exterior along with other good looking supporting roles, any Josei fan will certainly find themselves rooting for Teito on his journey for peace.
---
6. Karneval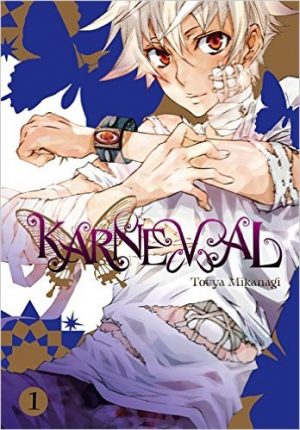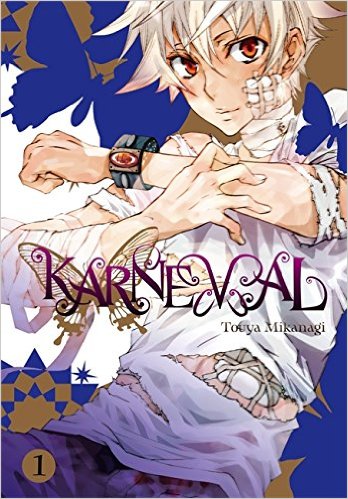 Mangaka: Mikanagi, Touya
Genres: Josei
Volumes: 17
Published: August 2007 - Present
Nai travels in search of another individual named Karoku, with only a bracelet as his only clue as to his whereabouts. Gareki is notoriously known for pick pocketing and thieving to get by. Now these two are placed together in an eerie mansion where they're framed for a crime and are now considered criminals being tracked down by security forces. Just as they thought that their lives wouldn't get any more crazy, a very powerful defense agency appears before them and changes their lives forever.
Nai and Gareki are set up and must now somehow dig themselves out of it with the help of an organization named circus. While there they meet up with two other individuals who they befriend and work together to uncover the dark truths about this organization. You come to uncover more behind each character's pasts, but not all can be solved because you're desperately trying to find Karoku since he has all of the answers. Each character is uniquely drawn out to provide different tastes and experiences which all come together to form a cohesive team, trying to unlock the mysteries of their existence. There's not much romance in this series, but what will grip you is the strong fantasy element that will have your imagination racing.
---
5. Gokusen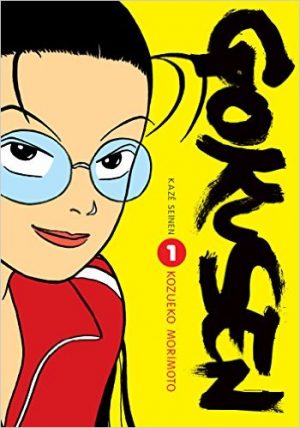 Mangaka: Morimoto, Kozueko
Genres: Josei
Volumes: 15
Published: December 1999 - February 2007
With her new life awaiting her out of the college gates, Kumiko's determined to set things straight in her new position as a math teacher at an all-boys school. Unfortunately for her, she was assigned to a class of students who were troublemakers and now had to clean up whatever mess they created. When the students start to get under her skin, she fights back with her own rebuttal and aggression that eventually gains her the respect from the students. However, behind this math teacher persona lies an even deeper truth that nobody on school grounds is aware of, and it's that Kumiko is the heir to one of Tokyo's most dangerous Yakuza clans.
Gokusen is such a funny tale because it shares some resemblance to GTO's Onizuka, who was also assigned to a classroom full of delinquents but then over time, gained the trust and respect of everyone for his devotion to teaching everyone valuable lessons. Like Onizuka, Kumiko had a pretty dangerous history and was notorious for being a troublemaker herself, which explains her aggressive style. Many josei fans will take a liking to Gokusen for it's very stylized approach to storytelling, but also gives the female role a very strong and demanding role which you don't get to see very often. A powerful young female who leads a class and not only becomes a role model for her students, but comes to understand herself as well through very funny experiences.
---
4. Paradise Kiss

Mangaka: Yazawa, Ai
Genres: Josei
Volumes: 5
Published: March 1999 - March 2003
Yukari aims to make her parents proud by enrolling in college and becoming a successful role model in society. All of these dreams start to unravel, along with surprising turns of events that change her life forever. Not knowing what life would throw at her, Yukari is then kidnapped by an obsessive group of fashion artists named Paradise Kiss, who present her with a new world she's unfamiliar with and must now come to terms with living the life of a clothing model. Instead of that geeky bookworm lifestyle she had planned to live, her life has transformed into something huge and now she must learn to cope with it all.
Life has its way of turning what we imagine to be our reality, and really showing us the actual purpose that we must set out to live. In Yukari's scenario, things actually don't end up so bad as she learns to enjoy where life has taken her. For many of us in Yukari's position we often get angry at the world and think that it's is trying to punish us for something, when in fact life is showing you what your heart's truly asking for. Her parents insisted that she live a life in accordance to their rules as opposed to her own, which created a lot of anxiety for her. The Paradise Kiss group actually were the ones who saved her from her own misery, and introduced her into a world that brought out not only the best in her but also the truth.
---
3. Kuragehime [Princess Jellyfish]

Mangaka: Higashimura, Akiko
Genres: Josei
Volumes: 16
Published: October 2008 - Present
Tsukimi Kurashita decided that the time would be right to pack all of her things, and move to Tokyo to become an illustrator. She's a jellyfish otaku who finds herself living in women's only apartment, and must share all of the utilities with other tenants. All of these quirky people have their own personalities, including NEETs, and others who have an extreme distaste for fashion calling themselves Amars. One day she encounters another young female who saves a jellyfish that's about to die, but soon discovers that this young female isn't a female at all but is actually a crossdresser who's trying to evade his father's inheritance.
Tsukimi seems to portray what it's like to be a girl in every possible way, which is why Kuragehime is a soon to be classic in the josei genre. She's relatable, spontaneous, curious about her life direction, and dealing with a love life that makes your heart tremble with excitement. All of her wild adventures have you joyfully reading along, as she matures over time and shows readers just how fun life can be even with all of the challenges that surround us. She stays true to herself and doesn't let her external environment govern her natural instincts to just be a strong woman.
---
2. Nodame Cantabile

Mangaka: Ninomiya, Tomoko
Genres: Josei
Volumes: 25
Published: July 2001 - August 2010
Shinichi Chiaki has always wanted to live abroad and so he trusts his instincts, so that he can become a professional conductor like his mentor. Unfortunately his severe anxiety towards flying keeps his dreams grounded, and unable to take flight. As more and more of his classmates move onto bigger ventures, he starts to question his own life as to whether music is the right direction after all. On one fateful day he encounters a young woman named Megumi Noda, nicknamed Nodame, and grows an attraction toward her. Her lack of any skills in other areas is embarrassing, but when she touches the piano in Cantabile style, Shinichi's eyes come alive with excitement once again.
Nodame not only teaches Shinichi the greater values of life, but reminds him to continue doing what he loves most, no matter where he is in the world. You're enamored by their very touching relationship and devotion to help each other to become greater versions of themselves, while making some fantastic music all at the same time. The story doesn't throw you in various directions like other josei manga do, this one is just very clean cut and reminds us how important relationships are, and if you love something or someone don't just give up and run away from it. Continue to pursue your passion no matter where you go, because it just might open doors that will take you much further than imagined.
---
1. Chihayafuru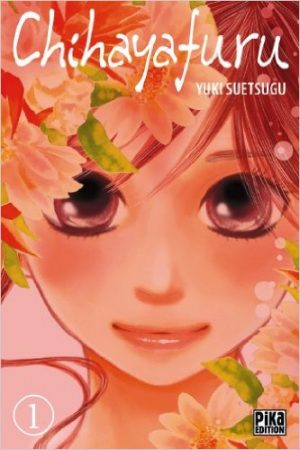 Mangaka: Suetsugu, Yuki
Genres: Josei
Volumes: 32
Published: December 2007 - Present
Chihaya dreamed that her sister would become triumphant in the one thing she loved. Her view changes when Arata is introduced into her life and tells her that she must learn to develop her dreams on her own. Arata is a competitive player in Hyakunin Isshu, and Chihaya is completely blown away at how remarkably different he's playing it. After observing Arata's playstyle, her passion to play reignites and she now dedicates much of her time to become the best at the game, and the queen of karuta.
The relationship that you find between Arata and Chihaya is really fun and heartwarming because its two individuals who develop a strong friendship, which then turns into a long lasting passion that takes Chihaya well beyond her preconceived notions of not being able to compete at a high level like her sister. Arata was able to break down a psychological barrier that Chihaya had placed on herself, and tested the boundaries of her own abilities which led to her overwhelming success later on in the story. The whole moral of Chihayafuru is to constantly remind us to never give up on our dreams, and never forget those who helped you along the way to get there.
---
Closing Statement
Josei has so many powerful elements that are very striking in detail, and leave you thinking over your life purpose in a variety of ways. The genre reshapes how you think about certain things in life, while taking you on a unique adventure that you'll only come to find in this genre. While we could only name 10 of our favorites, we'd always like to hear from you as well, so let us know your favorite Josei picks by leaving your comments below!
As always, if you want to know about all the latest buzz straight from the bee's nest in Japan, be sure to keep it locked here at Honey's Anime.
---