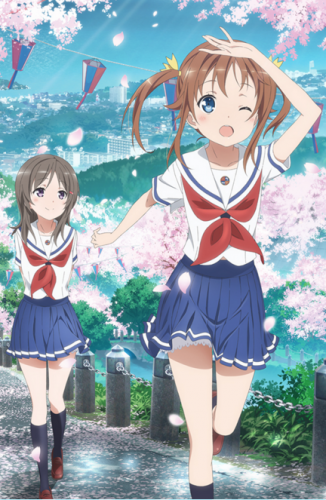 What You Need to Know:
You need a new waifu/husbando. Every season you are drawn to a character that is cute, draws you in quickly, and for some reason, you contemplate buying everything with their face on it, building a shrine in your home and... oh? No? Just us? Oh okay.
Anime Blog Yaraon ran a poll asking people who are the cutest girls in anime for this season? The resutls were swift and divisive.
Bee-kun was locked up in a closet with some duct tape over his mouth once he heard the results. He eventualy came to terms with it and found some new waifus but... well... check out the results below!
---
Top 10 - Top 6
---
10. Nanako Akiyama (Netoge no Yome)
9. Miyano (Tanaka-kun wa Itsumo Kedaruge)
8. Kaede Manrikouji (Haifuri)
7. Mumei (Koutetsujou no Kabaneri)
6. Machi Amayadori (Kuma Miko)
---
Top 5 - Top 1
---
5. Makoto Kowata (Flying Witch)
4. Mayumi Uchida (Haifuri)
3. Luluco (Space Patrol Luluco)
2.Mei Irizaki (Haifuri)
1.Futaba Odagiri (Sansha Sanyou)
Source: Yaraon
---
Haifuri Dominates!!! This is awesome!
I wonder why Macross Delta doesn't have anyone on this list... Hmm... Something is afoot here. But it does make sense about Haifuri - There are just so many characters!
---
[ad_dfp position="bottom1" unit_pc1="true" unit_pc2="true" unit_sp1="true" class="mt40"]