Having a little sister in anime is nothing like the real thing. It's way better! They're helpful, caring, loyal, protective, and most of all, so cute! We are green with envy wishing that our younger siblings were just as good, but sometimes they could be too much to handle. A common archetype, the wide variety of sisters often complement the main character. So without further ado, here are the best ones we've gathered!
10. Hinata Hoshino from Watashi ni Tenshi ga Maiorita! (Wataten! An Angel Flew Down to Me)

Episodes: 12
Aired: January 2019 – March 2019
College student Miyako Hoshino is home one day and her sister Hinata brings over a friend, Hana Shirosaki. Miyako doesn't believe what she's seeing, but it's love at first sight with this cutie fifth-grader. Miyako is shy and awkward, which makes Hana weary of her. Unfortunately, her clumsiness is something Hana has to tolerate because she wants snacks, the bargaining chip that brings them closer together! This anime is entertaining as we watch these adorbs gals getting along with one another.
"Mya-nee!" Hanata has a bubbly personality, so it's easy to fall in love with her character. She is an open book, someone who says everything loud and proud and will give away embarrassing secrets you wouldn't want your crush finding out. Because Miyako doesn't really have any friends, Hinata and her are tight, despite their age gap. Hinata's qualities make her a great lil sis.
---
9. Raiha Uesugi from Gotoubun no Hanayome

Episodes: 12
Aired: January 2019 – March 2019
The Nakano quintuplets are hard to handle, according to Fuutarou Uesugi. This high school boy works part-time as a tutor, helping the five sisters study and get passing grades in order to graduate. However, like many of us, the girls hate studying! Their dad is rich as heck and Fuutarou wants to get paid, but how can he when the Nakano girls pull all the tricks to avoid studying?! It also doesn't help that the gals think he's a total dweeb.
Raiha Uesugi is Fuutarou's younger sister. Even though she's still in grade school, she is wise beyond her years, helping the family by doing the cooking and chores. She carries the weight of responsibility on her shoulders that prevents her from doing activities normal girls her age should be doing. Nevertheless, her cheerful personality radiates love and positivity to Fuutarou.
---
8. Hinata Kawamoto from 3-gatsu no Lion (March comes in like a lion)

Episodes: 22
Aired: October 2016 – March 2017
Rei Kiriyama is a young student who reached a professional ranking in the competitive world of shogi. With this prestige, he faces an enormous amount of pressure from his family and the shogi circuit. Longing for escape, Rei moves into an apartment in Tokyo, although his personal and social habits are limited. Shortly after arriving, Rei meets Akari, Hinata, and Momo Kawamoto, sisters who live with their grandfather who owns a traditional wagashi shop.
The sisters are determined to help Rei make friends and adopt better habits. Both young Kawamoto girls are super adorable, but Hinata sticks out of the pair. Hinata, or Hina ,is in middle school and known for being a master procrastinator, but she doesn't skimp out when it comes to Rei and her family. In no way does she exhibit the middle child syndrome, showing that her positive vibes are influential to everyone around her. The Kawamoto sisters collectively make Rei feel part of the family. As a show of gratitude, Rei offers to teach Hina how to play shogi.
---
7. Sagiri Izumi from Eromanga-Sensei

Episodes: 12
Aired: April 2017 – June 2017
Sagiri and Masamune Izumi become a blended family, but in this short period of time, their parents die tragically, and as a result, the stepsiblings grew apart. Greatly affected by their death, Sagiri becomes a shut-in, isolating herself from her brother and the outside world. In order to keep the family as close as it can be, Masamune picks up a job as a light novel author. He pairs his work with Eromanga-sensei, an acclaimed artist known for drawing the most erotic adult content. Masamune has never met the illustrator and comes to find that Eromanga-sensei is his own little sister. Yikes! With this new discovery, it brings the siblings closer together once more, facing the industry, dreams of success, and the moment for the world to see Sagiri in her true form, as she slowly creeps out of her box.
Sagiri highlights the story because of her blossoming character. She learned to draw at a young age from her mother but ceased activities when their parents passed. As she connects with the virtual world, she reaches out by chatting with people online and by doing this, she begins her hobby of drawing again. Even though its really weird, Sagiri and Masamune get to work together doing things they're very talented in.
---
6. Umaru Doma from Himouto! Umaru-chan

Episodes: 12
Aired: July 2015 – September 2015
Umaru Doma is the perfect high school princess, adored by all and second to none. At least until she gets home. Then she becomes the lazy, whiney, good-for-nothing otaku that she really is, bugging her brother for every little thing. But keeping up two personalities is surprisingly hard, especially when your best friend lives just downstairs.
Umaru is a riot, spending most of her time in an adorable chibi form. Umaru-chan's dual personality does wonders for keeping her and her brother's relationship interesting and makes her daily switch to high school princess even more bizarre. Regardless of how annoying she is, Taihei still loves his little sister. "Onii-chan" always cares for her despite his busy work schedule. So when he falls ill one day, Umaru returns the favor and nurses him back to health. This simple gesture shows that regardless of her baby child ways, Umaru is grateful for all he does.
---
5. Kaede Azusagawa from Seishun Buta Yarou wa Bunny Girl Senpai no Yume no Minai (Rascal Does Not Dream of Bunny Girl Senpai)

Episodes: 13
Aired: October 2018 – December 2018
Sakuta Azusagawa's life takes an unexpected twist when he meets teenage actress Mai Sakurajima. Dressed as a bunny girl and wandering through a library, it's hard to believe that she is not being noticed by anyone else there. Because Sakuta is the only one who can see her, Mai is intrigued, even when she is dressing normally or avoiding the public eye. Calling this phenomenon "Adolescence Syndrome", Sakuta decides to solve this mystery. Furthermore, Sakuta encounters other girls who suffer from this syndrome as well all the while trying to get closer to Mai.
Kaede is Sakuta's younger sister. A victim of bullying, she doesn't really leave the house and takes on the household responsibilities. Kaede escapes her memories of bullying by blocking them deep in her mind. It affects her so much that she suffers a sort of amnesia. Kaede relies on Sakuta's support and strives to be the best little sister to him. In turn, he's on her level when it comes to understanding her social anxieties. Kaede even created a list of goals to fulfill with her brother, knowing that once she regains full knowledge of herself, their relationship won't be as close as before.
---
4. Ayumi Otosaka from Charlotte

Episodes: 13
Aired: July 2015 – September 2015
Yuu Otosaka has a unique ability that he kept secret—he can slip into minds and control people's bodies but he is only able to hold this for five seconds. He uses his power to his advantage, allowing him to get the highest marks to gain entry to a very prestigious high school. However, Nao Tomori catches Yuu using his power and convinces him and his sister, Ayumi into transferring to a special school for students with supernatural abilities, Hoshinoumi Academy. Nao holds a high position in her student council with a duty to track down people who abuse their powers. Forced to join this council, Yuu experiences many obstacles that further lead him to discover that his powers are greater than he believes. Something so good never comes free.
Ayumi's appearance is sweet and personable as she gets along with everyone she meets. She loves her brother dearly and makes sure that he's comfortable in any space. However, one day, Ayumi has a high fever and must stay home to recover. Even though she's sick in bed, Ayumi still has the energy to be her chipper self. The day after, Ayumi's fever has gone down. However, at Yuu's request, he asks her to stay home again. Trying to determine whether or not the nightmares Ayumi's been having lately have any significance, Yuu and his friends are on alert. Defying her brother, she goes to school anyway and faces a terrible threat. Not exactly the best way to obey her other brother's wishes, Ayumi does this so that he can stop worrying about her but, unfortunately, things take a turn for the worse.
---
3. Mairu and Kururi Orihara from Durarara!!

Episodes: 24
Aired: January 2010 – June 2010
Durarara!! captures the story of Mikado Ryuugamine, as he moves to the big city, Ikebukuro, after hearing about how exciting it is and to attend school there. His childhood friend, Masaomi Kida, becomes his tour guide, showing him all the hot spots. Together, the two boys explore the city with various run-ins with a myriad of characters, going through their own trials and tribulations that result in a massive spider web of interconnectedness.
We are also introduced to Mairu and Kururi Orihara, Izaya's younger sisters. Mairu takes after big bro who is brash, audacious, and often times, vulgar. When she gets too out of line, Kururi snaps her into place. In contrast, Kururi is the opposite of Mairu, an introverted, soft-spoken and levelheaded individual. Because their parents constantly traveled for work, Izaya cared for his younger sisters, calling them monsters for the way they turned out. Aww, don't fret Izaya, they are who they are and that's what makes them awesome!
---
2. Rem from Re:Zero kara Jajimeru Isekai Seikatsu (Re:ZERO – Starting Life in Another World-)

Episodes: 25
Aired: April 2016 – September 2016
Subaru Natsuki was visiting his local store and then transported to a strange, new world of magic, monsters, and kingdoms. Once there, he is rescued by a white-haired girl named Satella. Though he joins her on what starts as a fun mission, it ends with them both being slashed to death. To his great surprise, Subaru finds himself back at the same moment he was in when he got to the new world. How is this possible?
Rem, who prides herself on being courteous and polite, is the younger twin to Ram. Sometimes she goes above and beyond, but unfortunately doesn't think of how her actions have consequences. From a past incident, Rem is indebted to older twin Ram. Rem sees herself as inferior to her older sister, often feeling that she was the reason Ram lost her horn. And even with one horn, Ram receives a lot of praise for her abilities, being exceptionally better at everything. However, Rem beats her at a handful of things, particularly cooking. Aside from creating elaborate meals, Rem's best quality is her loyalty, sticking close to her sissy in every occasion.
---
1. Shiro from No Game No Life

Episodes: 12
Aired: April 2014 – June 2014
No Game No Life follows siblings Sora and Shiro, two amazing NEETS with exceptional gaming skills. The duo is unstoppable! Behind the username "Blank," Sora and Shiro receive a peculiar email challenging them to a match. As they accept, this game is like nothing they've ever faced. Sora and Shiro are transported into another dimension where they meet the God of Games, Tet. Arriving in Disboard, the duo discovers that high-stakes gaming settles everything. Where everything is treated as a game, Sora and Shiro are in their element.
Shiro and Sora are skilled and accomplished players with synchronicity coveted by other gamers. Their confidence is backed by wins, and everyone in the gaming circuit admires and envies their talent. When it comes to games, the elements of strategy, structure, and linguistics carries them both significantly to the winning path.
Shiro is a great sister to Sora because her intellect combined with his sociable personality makes for a fantastic team. She is protective of her brother, demanding all his focus goes to her. Although they are stepsiblings, Shiro feels incomplete without Sora, and vice versa, to the point that they don't know how to function.
---
Final Thoughts
What did you guys think of our choices? Do you agree that these were the best little sisters? Disagree? Whatever the case, we hope you enjoyed our recommendations! As always, we truly appreciate you guys tuning in. Let us know if we've missed any others by commenting below! Later toots!
---
---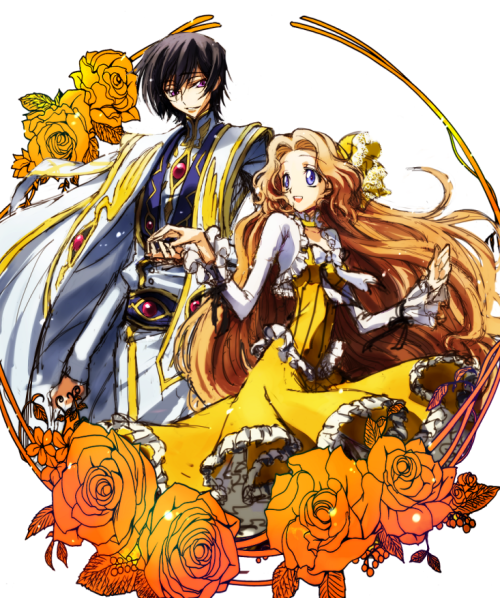 As you might have noticed, it is pretty common to find the stereotype of the cute little sister always helpful and caring in Japanese animes. Many of them make us wish our own little sister would be like that instead of the little "princess-acting like" annoying devil we have to bear or simply because we don't have any.
Sometimes just too cute, sometimes because they are so cool, here is the top 10 of little sister characters you wish you had:
10. Nunnally Lamperouge from Code Geass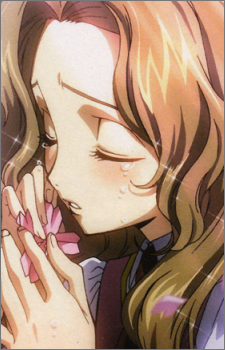 on the 10th position is the Lelouch's little sister, the blind and crippled princess for whom Lelouch would do anything.
Her kind heart and the strength she displays being always smiling despite her handicaps are great qualities that make her enter this top.
---
9. Android 18/Lazuli from Dragon Ball Z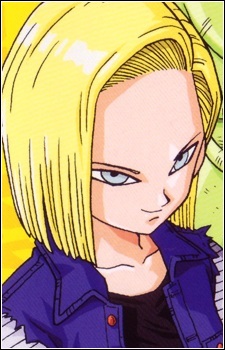 Ok, technically she is the twin sister of Android 17 and she is not really the archetype of the cute sister however (totally subjectively) she is the kind of sister that's just awesome: Cool, strong, confident, caring only about her family and having a strong sarcastic personality which I personally love.
---
8. Kumi Mashiba from Hajime no Ippo

In this anime apart from being Ippo's crush, Kumi also show us that she is a great little sister, even though she does not have the easiest and friendliest brother, she always protects him and does all her best to support him in whatever he does, pushing him to go further while she has trouble seeing him fight.
She started working while being a high school student so she and her brother could live without too many financial problems as they lost their parents.
---
7. Yakumo Tsukamoto from School Rumble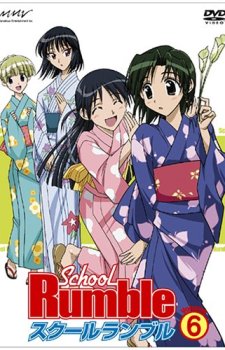 Excellent in everything: Sports, cooking, schoolwork, drawing…
She has also the psychic ability to read the mind of people interested in her. Apart from that Yakumo is always caring for her big though shorter and younger look-alike sister and shows a calm and well-mannered personality never getting angry or frustrated.
All those traits makes her the perfect caring little sister.
---
6. Yuzu Kurosaki from Bleach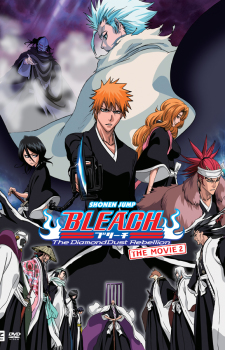 Come on, Ichigo's sister totally deserve to be in this top.
Despite being only 11 years old, since their mother passed away and as their father does not look so reliable, she took the lead in the Kurosaki's family and appears to be the most serious and caring member.
She deals with all the housework and looks so nice and cute. Who wouldn't want her as little sister?
---
5. Mikan Yuuki from To-Love-Ru

Here is another perfect young little sister taking care of everything while her parents are away.
She is already very mature and reliable for a 12 years old girl and actually treats Rito (her older brother and main character) and Lala (the princess of Deviluke that appeared in her and Rito's life) as little brother and sister.
Even though she likes to tease Rito for fun, in reality she really cares about him but can't show it because of shyness. We see her pretty often trying to protect him from perverted temptations and especially from Momo, blocking the access to Rito's room for instance.
---
4. Gou Matsuoka from Free!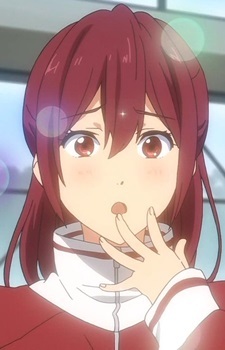 Although her name is "Gou" she prefers to be called "Kou" as it is more used for boys and get really angry at people using her real name, which is kind of cute.
Except from this point her personality is easy-going and refreshing. She always cares a lot for her brother, Rin Matsuoka and even became the manager of the Iwatobi Swim Team in order to help them changing back Rin to his old self before leaving to Australia.
While Gou actually doesn't know how to swim, she becomes a pretty good manager, being supportive but strict if needed and very efficient.
---
3. Suguha Kirigaya from Sword Art Online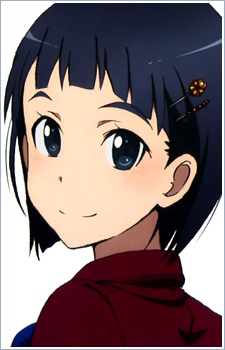 Suguha is Kazuto's adoptive sister (actually something more but I won't spoil anything).
Ok, first she is an excellent kendo wielder which gives her a good start as it's not so common to have little sister character skilled in martial arts especially with weapons. Then she gets to like video games, which must totally please the inner gamer in most of us!
And last, unlike others in this top she is very sociable, joyful and from times to times a bit aggressive which is also refreshing in my opinion.
---
2. Ui Hirasawa from K-On!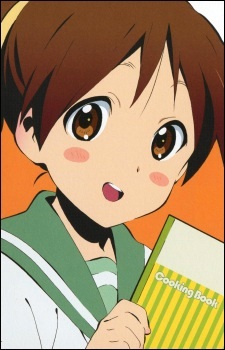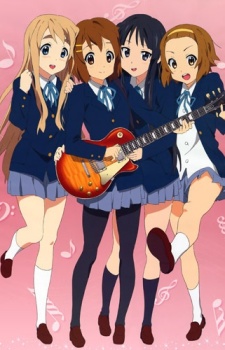 Similarly to other little sisters here, Ui is more mature, smarter, takes care of the household tasks and is the more dependable than her older sister Yui.
She is the one handling everything at home as their parents are not often there.The anime even start with Ui waking her sister up!
But what pushed me to put her in my top 3 is that she is a guitarist virtuoso and as a musician this is THE big plus compared to others that just caught me.
---
And the number one is…
1. Kirino Kousaka from Oreimo

While being the perfect student excelling also in sports and being a model, she hides a compulsive Otaku side-life being a huge fan of Stardust Witch Meruru, a mahou shoujo (magical girl) anime and a fervent eroge (erotic games) player.
Apart from the weird erotic game (especially brother-sister love) and the sometimes ambiguous feelings she might have towards her brother Kyousuke, I really like the relation she has with him, the way they talk together, share things and are close makes me wish I had a little sister like that, not you?
---
Note: I admit that ranking those 10 was pretty hard as they most of the time present similar personality traits and skills so whether you agree or not, let us know your opinion and your favourite little sister character you wish you had in the comments!
---