También puedes leer este artículo en:Español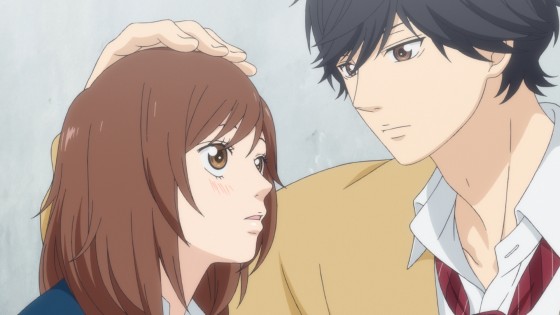 What You Need to Know:
If you're reading this article, you've probably fallen in love with a 2D character once. Okay, twice. Okay, maybe a few hundred times. Don't worry, we won't judge you.
But which manga characters have Japanese women fallen in love with most often? To find out, a survey was held on dating application Tappuru Tanjou, to which 567 women responded.
So who won the most hearts? Did you fall victim to them too? Read on and find out the top ten!
---
Top 10 - Top 6
---
10. Kurama (Yuu☆Yuu☆Hakusho) / 7 votes
9. Takumi Ichinose (NANA) / 8 votes
8. Kaede Rukawa (Slam Dunk) / 10 votes
7. Ren Honjou (NANA) / 15 votes
6. Zoro (One Piece) / 18 votes
---
Top 5 - Top 1
---
5. Hisashi Mitsui (Slam Dunk)
4. Yuu Matsuura (Marmalade Boy)
3. Kou Mabuchi (Ao Haru Ride)
2. Rui Hanazawa (Hana Yori Dango)
1. Shouta Kazehaya (Kimi ni Todoke)
Source: Da Vinci News
---
I am proud to say that I love each and every one of these boys.
Me to- I mean, ahem. I can see why so many people would be attracted to them!
---
[ad_dfp position="bottom1" unit_pc1="true" unit_pc2="true" unit_sp1="true" class="mt40"]