También puedes leer este artículo en:Español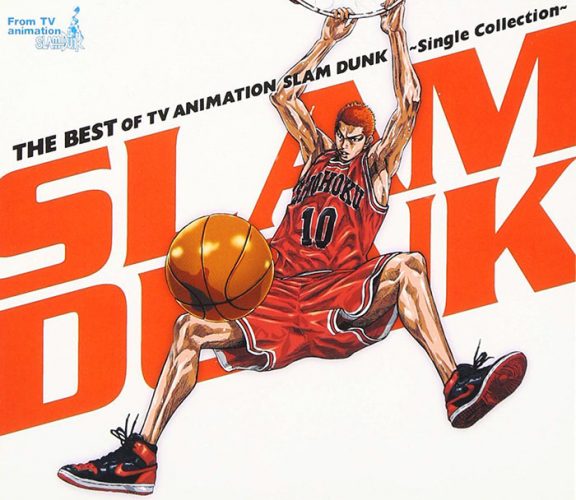 Drawing manga can be challenging, especially when you have few helpers. It might be surprising, but most of the great mangakas in history prefer to overview (if not do) the whole process from the conception to the delivery to their editors. Stories about how demanding the manga is world have circulated since forever, so it is admirable when a mangaka or group of mangakas are prolific and deliver high quality entertainment at the same time. Unfortunately, due to the pressure of companies, personal reasons or health, not everyone can make it. So, let's remember some of the mangaka on hiatus who left us craving for more.
10. Mizuho Kusanagi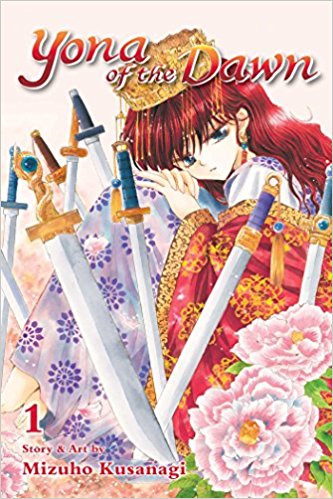 Mizuho Kusanagi has been active in the manga realm since 2004. Born in 1979 in Kumamoto, she loves ramen and portrays herself as a meerkat and a llama. Kusanagi has confessed that her influences are Hayao Miyazaki, The Lord of the Rings and The Sound of Music. Her work is mainly about adventures across several historical periods and slice of life.
Perhaps you will remind Kusanagi with the name of her successful manga Akatsuki no Yona. The story of a pampered princess who is suddenly thrown away from her kingdom due to treason conquered the hearts of many, as Yona grows up throughout her many tribulations. It also helps that there are two guys in her heart 😉 Yona's story has become anime and OVA. Kusanagi has been prolific and generally resilient with the serialization of this manga. Only the Kumano earthquake in 2016 made her go on hiatus.
---
9. Daisuke Ashihara

He is a relatively new face among famous mangaka. Not much is known about Ashihara´s personal life except that he lives in Okayama, was born in 1981, and wears glasses. Ashihara also enjoys drawing himself as a cat. He has just a few manga under his name, which range from dealing with supernatural forces to comedy with cute animals. Of course, Ashihara´s star work is World Trigger, the story of the monsters that wreak havoc on the earth and the elite force that protects us from them. Oh, and there also is some star-crossed relationship added to the mix.
Ashihara has stated how happy he is with the reactions of fans towards World Trigger. He also was delighted when the manga was picked to become an animation by TV Asahi. However, Ashihara´s health has stopped him from delivering new chapters under regular deadlines, putting his work on hiatus. It is unfortunate that he stopped just when he has achieved fame, but on the other hand, he is not precisely young. Ashihara´s health has never been perfect, so it is understandable that he needs some rest.
---
8. Tomoko Ninomiya

Tomoko Ninomiya is a mangaka born in 1969 in Saitama. She has a few short stories and full mangas under her name. Nevertheless, Ninomiya- became famous when her opera prima, Nodame Cantabile, came to the world. The story of Nodame, an eccentric piano genius and her crush Chiaki, a cold but brilliant musician with aspirations of becoming orchestra director, was like music for the eyes. The manga became an anime and several live action movies.
Ninomiya had several issues while releasing Nodame Cantabile. She first decided to rest in order to give birth and properly take care of her son. After that, she was diagnosed with carpal tunnel syndrome, a common disease in the mangaka world. Nevertheless, Ninomiya- eventually finished Nodame Cantabile and went on to create a new story, called 87 clockers. Sadly, once she finished it, we haven't heard of Ninomiya- again u.u Anyway, at least she finished what she started.
---
7. Ichigo Takano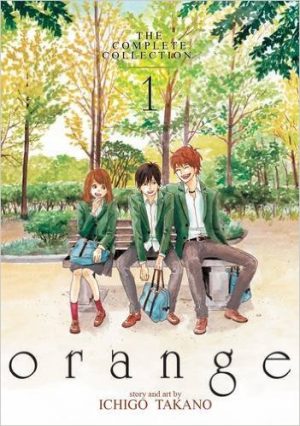 Born in 1986 in Nagano, Takano is yet another mangaka who is not very open about her personal life. We know she likes shopping and animals. Takano draws herself as a girl with a strawberry shaped bonnet. Her work has been quite long and prolific, centering in the shoujo way of life but with a twist of fantasy. These are characteristics well reflected in her most successful work: Orange, the story of a group of friends. The twist in Orange is that one of them is going to die and only a letter from the future and the determination of the group will save this person. Of course that we are not going to tell you what happens next 😉 There is an anime version of it, in case you would prefer to watch it instead of read it.
So, after Orange, Takano started the serialization of Re: Collection. Unfortunately, she has had problems since the days of production of Orange. She went on hiatus, came back and finished this story. However, Takano went once more on hiatus, leaving Re: Collection without an end to this day.
---
6. Nakaba Suzuki

He was born in 1977 in Fukushima. A lifelong fan of Akira Toriyama, it is no surprise that one of his favorite manga is Dragon Ball. Anyway, Suzuki is another author that always dreamed to become a mangaka himself. With the help of a few assistants and his wife, he has been able to make it. After a great debut in 1994 with Revenge, Suzuki did several short stories until the first pilot chapter for Nanatsu no Taizai (The Seven Deadly Sins) conquered the hearts of the otakus.
Nanatsu no Taizai starts with the legend of seven deadly warriors (the Sins) who conspired against the Kingdom of Britannia but were apparently defeated by the Holy Knights. Years later, it is the Holy Knights who throw away the royal family. However, princess Elizabeth will not quietly fade away, as she will find the Sins to recover the throne of Britannia. This manga has such a vibe of Dragon Ball in the design, adventures tone and positive characters, that it had to be a success (and an anime, of course). Unfortunately, it has gone for so long that Suzuki went on hiatus.
---
5. Kaoru Mori

This is another mangaka who does not show her face, neither shares much of her personal life. Mori was born in 1978, in Tokyo. Sometimes, she portrays herself with simple traces and a wild, black hair. Mori has a collection of short stories and three titles on her portfolio: Eikoku Monogatari Emma (which has an anime), Shirley and Otoyomegatari. All these stories are located in the XIX century, although in different parts of the world.
What we know for sure about Mori is that she does exhaustive research to create her stories. This mangaka is a self confessed fan of Victorian England, has traveled through the country and even set her first two stories there. However, even her Otoyomegatari (located in central Asia) is full of historical and illustrative details. From food to weapons, from societal rules to religion, everything is neatly packed and beautifully delivered as an integral part of Mori's stories. That is why she usually takes longer than the usual mangaka to complete a chapter. Unfortunately, it looks like the course of the hiatus has also hit Mori. Only her Emma has been finished to this day.
---
4. Takehiko Inoue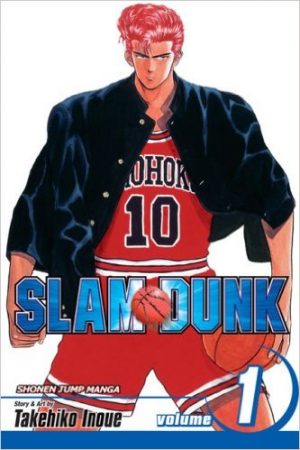 Takehiko Inoue is more visible than other newer mangakas. Born in 1967 in Kagoshima, he used to be an assistant for Tsukasa Hojo. Inoue's works are shounen manga mostly about sports, although he has a few interesting exceptions. You probably recognize him as the father of Slam Dunk.
The story of basketball rivalry and friendship won several domestic prizes and became an anime produced by TV Asahi and Animax in 1993. After this manga, Inoue concentrated hard on Vagabond, the fictionalized life of the great samurai Musashi Miyamoto. However, after 37 volumes, Inoue's health took its toll. He had to go on hiatus, which left his fans displeased.
---
3. Naoko Takeuchi

Takeuchi was born in 1967, in Yamanashi. Although she always knew she wanted to be a mangaka, her father suggested studying for a serious career in case she failed. Thus, Takeuchi became a pharmacist and an internationally recognized mangaka with Bishoujo Senshi Sailor Moon, which has been subject of several adaptations. However, before Sailor Moon, Takeuchi was more prolific. Part of the reason is that she got married and started a family.
PQ Angels, the story of two alien girls looking for their princess in Earth, was poorly treated by her printing house. After they lost the originals, Takeuchi refused to continue the story. Then came Love Witch, an interesting take on magical witch girls which was left in hiatus without explanation. Finally, Toki Meca, the story of a robot girl and her best friend, was finished in 2006 after the publication of one volume. After that, Takeuchi has not released a single new story, let alone the continuation of the ones she left unfinished.
---
2. Eiichiro Oda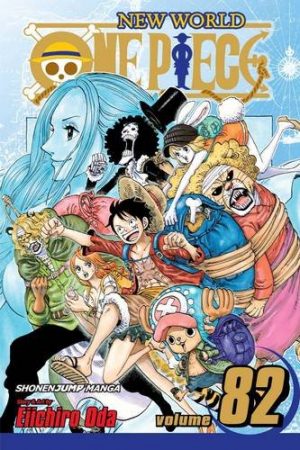 If you are not familiar with the name of Eiichiro Oda but love shounen manga and anime, you should be a bit ashamed of yourself. Oda is the father of One Piece! Yes, the adventures of Monkey D. Luffy and the Straw Hat pirates would not be possible without this mangaka. Anyway, let's go little by little. He was born in 1975 in Kumamoto. Oda's dream always was to become a mangaka, thus he worked as assistant for Shinobu Kaitani. Oda just released a few short stories before he created Romance Dawn: the seed of what would later become One Piece!.
We could say that Oda deserves to take a break. It is said that sometimes, he just sleeps three hours, even to the point of skipping sleep completely. We can understand why, though, as new OVAs, movies and special chapters of One Piece are released constantly. Thus, we are not going to hold his hiatus announced in February of this year as a personal insult. Oda needs to rest.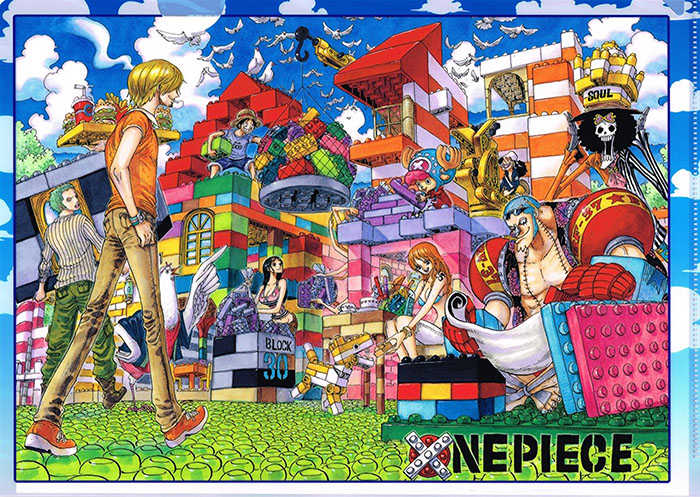 ---
1. Ai Yazawa

Yazawa was born in 1967, in Hyogo. She studied fashion, although she dropped out and later became a mangaka. Although Yazawa´s name might be familiar to you because of Nana, she has been working long before that. Her debut was in (gasp) 1985, offering us shoujo manga with a more up to date flavour and pace.
Yazawa's most famous works (which also have been made into anime) are Tenshi Nanka Janai, Gokinjo Monogatari, Paradise Kiss, and Nana itself. The story of the two best friends who share their name and more than one adventure together has gone into an indefinite hiatus since 2009. It was said that Yazawa was sick, but even after recovering, there hasn't been more word on what will happen with her career (sigh).
---
Final thoughts
To do manga or not do manga? That is the otaku question :p We often hear of those who keep publishing and meeting deadlines, but we also have to remember the ones who fell down the way. Perhaps a very long recovery might bring these mangaka back to us, ready for a new strike. Which of these mangaka is your favorite? Which other mangaka on hiatus do you know? Don't forget that we are open to all your comments. See you soon!
---