As probably all of you already know, the word "manhwa" means "comics" in Korean language, and it obviously refers to published Korean comics, or graphic novels. In time, with the advent of the webtoons, reading manhwa turned to a completely new experience, what with entirely colored comics, or the huge range of themes they touch. The world of manhwa is various, and multifaceted: it's creative, and the readers can really get to know Korean culture in all its aspects.
Those who are into the comics world know very well how sometimes certain stories start out with impossibly beautiful premises, but tend to fail the expectations of the readers toward the end. At least once in their lives, every reader felt the disappointment of a comic that ended randomly; some other readers lost interest in a comic they initially loved because the plot had a horrible twist. Well, the reason we created this ranking is exactly to highlight ten manhwa worth reading from beginning to end, alias those manhwa that won't leave the readers with the bittersweetness of a mundane ending. So, stick with us until the end in this trip among paper manhwa, and webtoons, to discover our picks!
10. Westwood Vibrato

Authors: Youn In-Wan, Kim Sun Hee
Genres: Adventure, Drama, Seinen, Slice of life
Volumes: 4 volumes
Published: April 2010 – March 2012
Let's get this ranking started with Westwood Vibrato! This story revolves around Cornelia Bobo Warshaw, who lives in South Africa. Cornelia is a genius instrument repairman, and as she fixes instruments, she learns the untold stories lying behind each of them.
This is a rare gem among all the manhwa out there, as the story is set in South Africa, and debates important themes like war, and its consequences, slavery, and the likes. Aside the serious matters, through each instrument being fixed, the readers learn a story that become food for thought. The real protagonist in Westwood Vibrato is music, which can express feelings more than words. What's more, step by step the readers get to know Cornelia's past, and the reasons behind her actions. This heartwarming story is worth reading until the very last page!
---
9. Sita Wihayeo (For the Sake of Sita)

Authors: Haga
Genres: Fantasy, Josei, Drama, Romance
Volumes: 14 chapters
Published: June 2014 – September 2014
Sangmin Han is a Korean medical student volunteering in Nepal. He meets Sita, a beautiful girl who once was worshiped as the vessel of a goddess – Kumari. Forsaken as a Kumari, she became a societal reject. Sangmin and Sita fall in love with each other, so they marry, and then move to Korea. One year later, Sita dies, and Sangmin begs the gods to bring her back somehow. The sacrifice asked of him will be the biggest of his entire life, and it will have tragic consequences...
For the Sake of Sita is an unforgettable, touching manhwa, which can pull the readers' heartstrings. This story is full of drama, and angst, we won't deny it. But it's told in an appealing way, and it portrays a tragic romance debating important matters such us devoting yourself to the person you love, and the second chances we have in life that cost sacrifices. For the Sake of Sita takes the reader on a roller-coaster of strong emotions, but the ride is really worth it.
---
8. unTOUCHable

Authors: Massstar
Genres: Comedy, Drama, Josei, Slice of life, Romance, Supernatural
Volumes: 141 chapters
Published: 2014
UnTOUCHable revolves around the beautiful Sia Lee, a modern vampire. Instead of biting, and drinking blood, she can absorb the energy by simply touching a person's body. Being a model, with her looks she has never had problems with touching guys. The situation turns when she meets Jiho Shin: he has mysophobia, so she can't touch him. Then, why does she crave for Jiho's energy?!
After so much drama, with unTOUCHable we finally turn to comedy. This manhwa's strong point is that it perfectly blend together comedy, romance, and a bit of drama. Absorbing energy from human touch, Sia could touch any other person aside from Jiho. But Jiho seems the most delicious one, so the readers will follow her deeds, and plans to make him finally fall for her. Full of humor, unTOUCHable wields that lighthearted traits that make it totally worth reading until the end.
---
7. Spirit Fingers

Authors: Han Gyeong Chal
Genres: Comedy, Romance, Shoujo, Slice of life
Volumes: 161 chapters
Published: 2015
Song Wooyeon is your average high school girl, who struggles with her insecurities on a daily basis. One day, she happens to see a group of people drawing in public, and finds herself totally captivated. Goo Seonho notices her, and scouts her as a member of the drawing club called Spirit Fingers. Through the club, and her new friends, Wooyeon will face her insecurities one by one, and eventually find love...
Spirit Fingers is a perfect slice of life manhwa, portraying the teenage years lightheartedly. We follow Wooyeon's development, as she faces her insecurities, turning them to confidence as she learns to love herself. Our heroine is not your typical shoujo girl who whines all the time, on the contrary, she is strong enough to overcome her insecurities on her own. This leads us to the very important theme this manhwa debates, which self-acceptance. Give it a try, you'll be hooked in no time!
---
6. Out Of Control

Authors: Bboong
Genres: Comedy, Drama, Romance, School life, Slice of life, Shounen-ai
Volumes: 85 chapters
Published: March 2016 – January 2017
Out of Control revolves around Yuri and Jaerim. Yuri is one of the most handsome, and popular guys of the school, while Jaerim is one of the ugliest. Even their personalities seem to collide, as Yuri is introverted, in spite his popularity, while Jaerim is bulletproof in spite his being constantly bullied by everyone. These two guys get to know each other, and become closer, but there's something hidden in Yuri's past that won't allow him to open up completely to Jaerim...
Out of Control is a shounen-ai manhwa, with your typical school setting. If on one side it's full of gags, on the other it provides food for thought as it debates very serious matters such as bullying. It's a coming of age story, in which both Yuri and Jaerim learn to love and embrace themselves just the way they are. What's more, they'll fall in love with each other, and their love will be their anchor in the darkest moments. Out of Control is a rare gem you'll read in one breath!
---
5. Something About Us

Authors: Li Yun Ji
Genres: Comedy, Drama, Josei, Romance, School life, Slice of life
Volumes: 101 chapters
Published: October 2014 – October 2016
Han Woo-Jin and Do Ga-Young have always been best friends since their high school days. People around them have always wondered whether they were actually friends, or something different, as they really look like a couple. While attending the same university, Han Woo-Jin has to leave to start his mandatory military service. Coming back from the army two years later, his relationship with Do Ga-Young is still the same. Yet, something begins to change in Do Ga-Young, as she probably realizes that she likes Han Woo-Jin more than she thought...
Adapted to a live-action K-drama in 2018, Something About Us is a sweet, slow-paced romance. As an adult, Do Ga-Young begins to consider her relationship with Han Woo-Jin from a new perspective, and eventually she realizes that she's in love with him. We follow the evolution of a friendship that blooms into something else through time. Something About Us perfectly blends comedy, drama and romance. It's a must-read, all the more if you are into fluffy, heartwarming stories.
---
4. Bastard

Authors: Kim Carnby, Hwang Yeong Chan
Genres: Drama, Horror, Psychological, Romance, School life, Tragedy
Volumes: 94 chapters
Published: 2014
Seon Jin's life is very hard. Due to his calm nature, and delicate features, he is bullied at school. But it's at home that Jin's problems get bigger. In fact, Jin's father may be a successful businessman, and a doting parent to most, but the truth is that he is a ruthless serial killer. When he sets his eyes on the new transfer student – Yoon Kyun – it's time for Jin to make a decision whether to ignore, and leave her into his father's grasp, or to become the one who finally faces him!
The manhwa we mentioned so far were heartwarming, and lighthearted, so it's time for a change of pace. Beware, because Bastard is a manhwa revolving around dark themes, with an eerie atmosphere. Chapter after chapter, the readers get sucked in a dystopian reality, and begin to doubt each and every character. Bastard can make the readers feel nervous, anxious, and even scared; yet, it's an adrenaline-filled manhwa impossible to set aside until the end!
---
3. Annarasumanara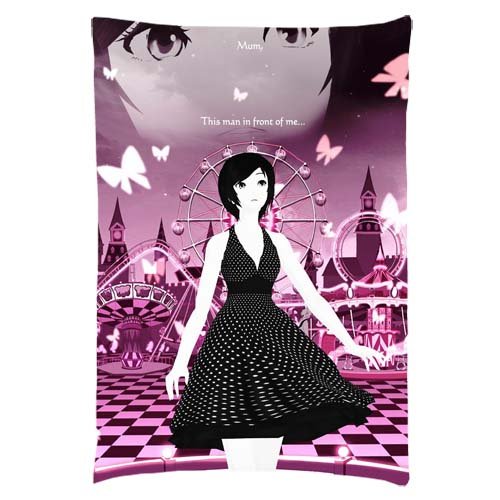 Authors: Ha Il-Kwon
Genres: Drama, Josei, Psychological, Romance, School life, Slice of life
Volumes: 3 volumes
Published: July 2010 – December 2010
Yoon Ah-ee is a high school girl, broke and in debt, who has to take care of her younger sister in the absence of their parents, while working and studying. When a rumor about a magician living in the abandoned theme park spread, Ah-ee doesn't believe it. It's only when she happens to get into the abandoned theme park, and meets the magician, that her life changes for good...
Annarasumanara is a touching story, which tugs at the readers' heartstrings. Ah-ee is a disenchanted girl, living what she considers a boring life, who needs to be strong for her younger sister, and make money in order to afford the living expenses. This is the plot, it's simple, yet it's appealing, and it's told wonderfully. Through Ah-ee's eyes, and the figure of the magician, Annarasumanara becomes a deep reflection about life, providing food for thought. A three-volume masterpiece that will leave a mark within the readers' hearts.
---
2. Noblesse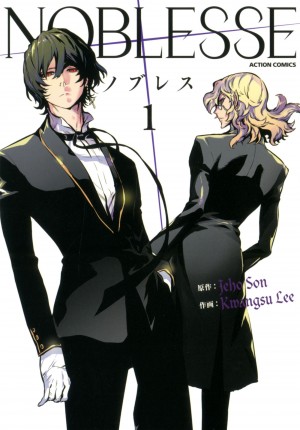 Authors: Son Je Ho
Genres: Action, Comedy, Drama, School life, Seinen, Supernatural
Volumes: 544 chapters
Published: 2007 – 2018
Cadis Etrama Di Raizel – alias Rai – has been sleeping for about 820 years in his white coffin. Waking up unaware of mankind's progress, he needs to find his companion, Frankenstein, who is the principal of a high school in South Korea. Rai needs help to adapt to the new environment, therefore Frankenstein enrolls him in his high school, hoping that he will blend with the students, and learn about modern society. Yet, the new world he awakens in is dangerous all the same, and Rai – together with a group of students he came to know – finds himself involved in strange adventures...
Noblesse revolves around Rai, who is a vampire. Don't let this put you down, as the plot is all but cliched. Noblesse is an action-packed manhwa, full of epic battles, sprinkled with comedic parts. If on one side it's a slice of life manhwa, depicting daily scenes and school life events full of gags, on the other, once the real plot kicks in, the readers are submerged in a dark fantasy, in which three races confront each other – humans, vampires, and werewolves. Don't let the 544 chapters discourage you: Noblesse is so well-done that it doesn't lose its essence as the story progresses. On the contrary, it lives up to the expectations until the last page.
---
1. The Breaker

Authors: Park Jin-Hwan, Jeon Geuk-jin
Genres: Action, Comedy, Drama, Romance, School Life, Shounen, Martial Arts
Volumes: 10 volumes
Published: June 2007 – July 2010
Yi Shi-Woon, alias "Shioon", attends the Nine Dragons High School, and he gets beaten and bullied on a daily basis. Chun Woo is the new English teacher who, after witnessing one of these beatings, insults Shioon for not fighting back. Tired of being unable to retaliate, Shioon decides to enroll at a martial arts academy, and while on his way there, he witnesses Chun Woo's fighting skills. Shioon is determined to become his disciple, but Chun-Woo states that he will teach him only after he proves he can put his life on the line.
Here we are with our 1st position! As The Breaker starts out like any other fighting manhwa, it may look a bit cliched, but there's more than meets the eye. In fact, once Shioon discovers Chun Woo's true identity, he steps into a completely new world which remains hidden to normal people. Even though The Breaker begins slowly, once the story kicks in the readers get completely sucked in. The plot builds up with a crescendo of events, and when it takes off it leaves the readers astonished. Through training, Shioon discovers his hidden talent, while the readers witness his growth, and development. Whether you are into shounen works or not, The Breaker wields all it takes to be enjoyed just by everyone!
---
Final Thoughts
Our ranking came to an end, but hopefully you'll find this article useful somehow! We thought of all our readers, from those who are into shounen fights, to our dear fujoshis. That's why this chart ranks from shounen to shounen-ai, so that everyone's tastes could be satisfied. If you are looking for manhwa with wonderful premises, a solid plot that keeps up the expectations, and a very good ending, pick one of these ten: we can guarantee they won't fail you! Don't forget to share your thoughts in the comments below, and see you next time!
---