We all grew up with anime like Pokémon, Digimon, and Sailor Moon but as we grow older—which all of us otaku do—our taste in anime begins to shift. Series like Chi's Sweet Home or Doraemon may still fill us with glee as we remember our youth but they won't always fill us with that intense anime craving we desire! That's why we love mature anime—also known as seinen—which hits us with blood, gore, intense action, and plenty of other mature themes perfect for us older otaku! We once looked at The Top 10 Mature Anime out there but we've updated our list with 5 more series we think you will love! Get ready folks, these shows aren't for kids and are mature enough to remind us anime isn't always for the young.
5. Tokyo Ghoul

Episodes: 12
Aired: July 2014 – September 2014
Tokyo Ghouls focuses on a young man named Ken Kaneki whose whole world goes from extremely normal to twisted and paranormal. Ken ends up falling for a young mysterious woman who betrays him by revealing she's a ghoul! Ken survives this nearly fatal assault but unfortunately learns that his blood mixed with his attacker giving him a half-ghoul body. Now our poor half-ghoul must learn about the hidden dark world of those who feed on humans all while trying to remain one himself…
Despite the mixed feelings we have with the later seasons of Tokyo Ghoul, this dark supernatural series has always done well thanks to some incredible animation and a truly dark story of what it means to be human. While the manga might have a better story, the original anime series was easily one of the most mature anime out there and truly was an epic anime overall! If you love vampires and dark anime stories, you're going to want to sink your teeth into the world of Ken Kaneki in Tokyo Ghoul!
---
4. Black Lagoon

Episodes: 12
Aired: April 2006 – June 2006
Word has it that within the crime-infested city of Roanpur lies a group of mercenaries that will take on any job if the price is right. Led by Dutch, The Lagoon Company is one of the strangest groups you'll meet but their skills are second to none. Rokurou Okajima once a normal businessman has ended up working for The Lagoon Company after a business transaction went south. Now going by the name Rock, this young man will learn of the shady world known to only those who enter its domain. Survival will either mean learning to trust your instincts or praying a bullet doesn't enter your head from an unseen threat.
You can't have a true mature anime list without mentioning one of the best seinen anime around Black Lagoon. Released in 2006, Black Lagoon still holds up as being a prime example of mixing blood, violence, guns, and action to create a truly phenomenal series. Black Lagoon has released two seasons and we know you'll love the entire series once you check this anime out!
---
3. 3-gatsu no Lion (March Comes in Like a Lion)

Episodes: 22
Aired: October 2016 – March 2017
Shogi is a game beloved by many across the world by being a true test of skills, intelligence, and honor. Young Rei Kiriyama might be a 17-year old still in school but his shogi skills have proven to the world that he's to be considered a contender among the best! Outside of the shogi world though, Rei suffers due to his dark past and shy personality. Rei will need to overcome his inner demons if he wishes to continue to prevail in the shogi world and that might be a battle this young man can't win so easily.
When you think of mature anime you probably dwell on violent fights and heavy amounts of thrilling action. March comes in like a lion has none of that but still is an amazing mature series that examines what it means to overcome past drama and strive for a successful future. Watching Rei overcome inner trials and tribulations is one of the best elements of March comes in like a lion and if you somehow missed this show, you're missing out on an emotional thrill ride that never stops.
---
2. Bungou Stray Dogs

Episodes: 12
Aired: April 2016 – June 2016
Recently turned homeless, Atsushi Nakajima finds him struggling to endure the pains of street life. What's worse, Atsushi is being chased by a dangerous entity that takes on the form of a giant white lion. Fate intervenes for Atsushi as he ends up running into the suicidal Osamu Dazai who reveals to him the truth behind his cursed-like threat. Atsushi soon becomes entangled in Dazai's world when he joins his crew of strangely powered individuals who must stop various threats spreading out in their city. Can Atsushi truly become a new member of this supernatural agency or would he better on the streets wondering where his next meal will come from?
Taking non-fiction and merging with fiction is truly an impressive feat that Bungou Stray Dogs has performed. Loosely based on real world writers, Bungou Stray Dogs fuses the world of literature with a supernatural tale of superhuman beings fighting for various reasons. Bungou Stray Dogs has been loved by many as its spawned several seasons and even a movie so you know this is an amazing anime! Check out Bungou Stray Dogs if you missed out on this hit 2016 anime series and thank us later in the comments below!
---
1. Vinland Saga

Episodes: 24
Aired: July 2019 – December 2019
Those of the Viking lifestyle know that every day is a battle for survival. Thorfinn is still too young to understand the pains of Viking life but that doesn't mean the world around him is willing to wait for him to reach adulthood. Thorfinn's father—Thors—tried to escape the hardships of being considered one of the greatest warriors ever but an old threat takes his life proving his attempts to escape were for naught. Now Thorfinn will try to avenge his proud father but can he truly overcome this deadly challenge unscathed?
Originally praised as an epic manga series—which we agree with—Vinland Saga eventually became an anime adaptation from Wit Studio and we couldn't be happier. Exploring the Viking world—something few anime does—Vinland Saga takes old epic legends and adds an original story of survival and war. Vinland Saga is rated quite high on MAL for a reason and if you want to see the true definition of seinen, you're going to want to check out Vinland Saga for yourself.
Final Thoughts
Mature anime is more than just over-the-top gore fests and hyper-violence. There needs to be a true sense of maturity as we otaku want a gripping mature narrative alongside those other elements! Many anime try but few prevail but the shows above are some of the best mature anime out there that need to be watched by fans of adult-themed series!
Did your favorite mature anime get mentioned? Comment below with some other mature series to share with us and other readers out there. For even more top lists be sure to keep stuck to our extremely mature hive here at the wonderful Honey's Anime!
---
---
The anime world covers a big range of topics, and probably most people – those who never went too deep in the anime world – tend to think that anime are merely aimed at children, or teenagers. Yet, those who have always watched anime throughout their life, and therefore got the chance to explore the anime world fully, are able to realize that some shows are definitely not for kids. In fact, some anime may contain obscure, and complex themes that are obviously aimed at – and enjoyed by – adults; some other shows may have adult content, such as nudity, scenes of graphic violence, and so on. In this list, we tried to include mature shows particularly enjoyed by an older audience, and whose themes are better understood, and appreciated by adults. We're talking about anime with a solid plot, in-depth analysis of the characters, and sprinkle of sex, emotional distress, and even gore. Stick with us until the end to discover our picks!
Also, as this is an update article, if you want to discover even more mature anime, keep scrolling down to read our original article!
10. Shigurui (Shigurui: Death Frenzy)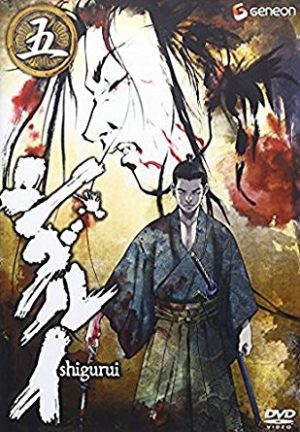 Episodes: 12
Aired: July 2007 – October 2007
It's the beginning of the Edo Era when Lord Tokugawa Tadanaga decides to hold a fighting tournament. If in the past matches were fought with wooden swords, now it's decided that real swords will be used. Fujiki Gennosuke, a one-armed swordsman, and Irako Seigen, a blind swordsman, both are disciples of the man known as the greatest swordsman of Japan – Iwamoto Kogan. Both of them are willing to become Iwamoto's successor, but there will be one champion only!
Let's start this ranking with a show dedicated to those who crave blood, gory scenes, and good fights among samurais! Classified as seinen, Shigurui is a cruel show, in which blood is almost a protagonist, too. Don't worry, though, because Shigurui may be slow-paced, but if you give it a chance, after the first few episodes you'll see how much of a masterpiece it is! For the complexity of its themes, and the amount of gore, this is a show for the patient viewers only, therefore it's blatantly aimed at a mature audience.
---
9. Kuzu no Honkai (Scum's Wish)

Episodes: 12
Aired: January 2017 – March 2017
Kuzu no Honkai revolves around Hanabi Yasuraoka, a 17-year-old girl in love with her teacher – Narumi Kanai – who happens to be her childhood friend, and a person Narumi had always considered as a brother. Kanai in turn is in love with Akane Minagawa, the music teacher – a beautiful yet mean person. Mugi is a 17-year-old boy with a crush on Minagawa, who is in love with herself only. Both united by their unrequited feelings toward unreachable persons, Hanabi and Mugi decide to become each other's substitute for their beloved ones.
If by the premises you're thinking about your typical shoujo with tender feelings and platonic interactions, think twice before starting Kuzu no Honkai. This show is classified as a seinen, and the reason is crystal clear from the first episode. Kuzu no Honkai depicts delusional romances, immoral people betraying each other, and all the faults of human beings. Painfully realistic, it stirs up anger most of the time. That's why it takes a mature audience to better understand where the character's actions come from. We can guarantee one thing, though: despite everything, once you start watching Kuzu no Honkai, you'll watch it until the end.
---
8. Aoi Bungaku Series (Blue Literature)

Episodes: 12
Aired: October 2009 – December 2009
As the title suggests, Aoi Bungaku Series – Blue Literature is an adaption of six modern classics of Japanese literature. In these adaptations we find Ozamu Dazai's "No Longer Human", and "Run, Melos!", the first revolving around a boy who finds himself depressed and lost and starts abusing drugs, the second being a retelling of a classic Greek tale. Natsume Soseki's "Kokoro", which revolves around a man's journey during the Meiji era. Ryunosuke Akutagawa's "Hell Screen", and "The Spider's Thread", the first portraying an artist unable to paint things he hasn't seen with his eyes, the second revolving around a criminal in Hell. Finally, Ango Sakaguchi's "In the Forest, Under Cherries in Full Bloom", which depicts a romance between a woman and a bandit who abducts her.
Aoi Bungaku Series provides food for thought, and it's intellectually stimulating. This anime is very complex, right because it directly comes from Japanese literary masterpieces. The viewer travels from an era, to the other, from a universe, to the other, in dystopian worlds where nothing seems to let one single ray of hope enter. The mature audience will appreciate how it sticks into your mind and let you ponder after each episode.
---
7. Prison School

Episodes: 12
Aired: July 2015 – September 2015
Hachimitsu Private Academy was a prestigious all-girls boarding school, but a revision of the school's policy turned the tables, as now even boys can enroll. Only five boys get accepted – Kiyoshi, Gakuto, Shingo, Andre and Jo – but they are quickly ostracized. Therefore, the five boys decide to follow a dangerous path: unable to communicate with their female schoolmates, they decide to peep into the girls' bath. Of course, they get found out, and thrown into the school's prison, but they didn't know what the word "punishment" really meant to the girls...
Prison School is a mature anime able to both entertain and disturb the viewers, in different ways. If on one side we have beautiful girls who show off generous boob shots, and on the other side there are the sexy girls of the student council that really know how to hurt a man's pride. Throughout the show, the viewers don't exactly know whether to laugh at or cherish the boys, while they will undergo the most unthinkable punishments. So, if at a first glance Prison School may look like your typical crazy, ecchi, shounen anime, step by step, you come to understand how a mature audience especially can enjoy it to the fullest.
---
6. Death Parade

Episodes: 12
Aired: January 2015 – March 2015
Decim is a peculiar bartender, as he runs a bar called Quindecim, which is the representation of what lies between life and oblivion. In fact, the deceased, unaware that they died, are challenged in Quindecim to various games. Decim is the impartial arbiter of the afterlife: through his games, he can make the true nature of those people pop up, and then decide whether they'll ascend into reincarnation or fall into the void.
The premises already say a lot about Death Parade, and why this is to be considered as a mature anime. Each character's story will touch the viewers in the deepest part of their hearts, and will become food for thought, as each character will show weakness, that is actually each human being's weakness. Death Parade leaves the viewers pondering about life, death, and human nature. This is a psychological show that will suck you in from the beginning until the last frame, but beware, because you may cry your eyes out in the process!
---
5. Psycho-Pass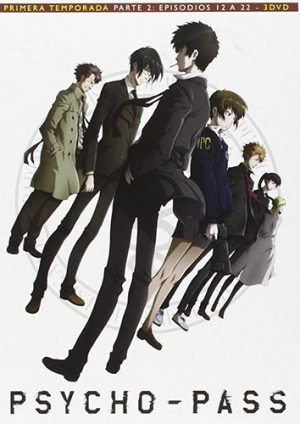 Episodes: 22
Aired: October 2012 – March 2013
With the purpose of determining the criminal intent of each citizen, Japan has created the Sybil System. Thanks to it, even if only by the spur of the moment, ill-wills must be immediately suppressed by the Inspectors, who are helped by the Enforcers. The dirty work is all up to the Enforcers, who are former Inspectors gone latent criminals. Akane Tsunemori has just become an Inspector, and she gets paired up with the Enforcer Shinya Kogami. Together, the two of them will try to bring down the entire Sybil System and expose all the lies behind it!
Psycho-Pass is a mature, sci-fi anime, in which the thrilling story will keep viewers glued to the screen. Each character is deeply analyzed, and the plot is solid; yet, this isn't a show for impressionable people. It's full of gory scenes, and violence, plus the complexity of themes requires attention to every detail. This show depicts an ideal world, which is actually the most dystopian one; you should join Kogami and Tsunemori to discover what will become of the Sybil System!
---
4. Boku dake ga Inai Machi (ERASED)

Episodes: 12
Aired: January 2016 – March 2016
Satoru Fujinuma is a 29-year-old man with a power that he calls "revival". This power sends him back in time by few minutes, in order to allow him to fix something. One day, though, Satoru's mother gets murdered, and he becomes the prime suspect. That's the moment when his power sends him 18 years back in time to when Satoru was living in Hokkaido. Is it possible that the revival asks him to fix something there in order to save his mother? And has it something to do with the abduction and murder of one of his classmates, Kayo Hinazuki? In the body of the 11-year-old Satoru, a man begins the investigation, only to discover the shocking truth...
Boku dake ga Inai Machi, for its soundtrack that perfectly fits every moment and its dark themes, it's a real masterpiece among the mature anime out there. Its atmospheres give off a lingering feeling that something terrifying is about to happen, and when it does, the viewers are left with bated breath until the last episode. Boku dake ga Inai Machi debates delicate themes such as domestic violence, abduction, rape, and murder, and it's even more touching as it involves children. If you feel like you can face a show involving these themes, Boku dake ga Inai Machi won't fail you!
---
3. Rainbow: Nisha Rokubou no Shichinin (RAINBOW)

Episodes: 26
Aired: April 2010 – September 2010
Rainbow takes place in Japan in the year 1955. Six teenagers get arrested, and then taken to the Shounan Special Reform School. In the cell they will share, they meet Rokurota Sakuragi. The boy is a former boxer, and since he is older, he becomes like an older brother for them. In fact, it's completely thanks to Sakuragi that the seven boys become good friends, supporting each other. One day, they make a promise: they'll meet again outside, when each of them will be free. But a dramatic turn of events makes every hope disappear before their eyes...
Here we are with another masterpiece of the mature genre. Rainbow is a touching story about friendship, courage, hope, and determination. Throughout the show, it's impossible to not think about how this story isn't entirely a work of fiction, and that's why it can make the viewers feel very emotional. The boys will be stripped of their dignity, and will be punished, and abused in the cruelest ways. This is a show that hits very hard, but as it wields an important message of hope. It's a must-see.
---
2. Monster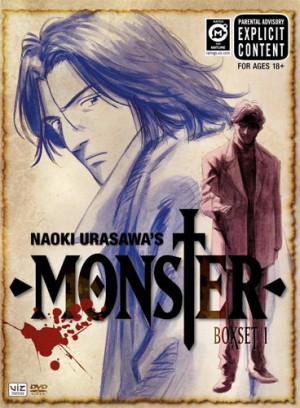 Episodes: 74
Aired: April 2004 – September 2005
Dr. Kenzo Tenma is a famous surgeon, with a brilliant future before him. When he decides to save the life of a young boy, instead of the town's mayor's, though, his reputation gets destroyed. Right after, when a series of mysterious murders begin to occur, he becomes the prime suspect. With no evidence to convict him, he gets released and becomes the hospital director. Yet, the past comes knocking at his door: after saving the life of a criminal, he gets face to face with the monster he had saved, who is now wreaking havoc...
In a world dangerously realistic, Monster depicts a macabre cat and mouse game. It's slow-paced, yet it captivates the viewers, and when it gets to the heart of the story and all the characters are presented, it becomes a roller coaster of action, mixed up with suspense. Very dark themes are debated throughout the show, such as coercive mind conditioning, morality issues, and the value of life, as well. Monster is a psychological thriller that will hardly let viewers get away from the screen. A real masterpiece that lives up to the manga it was adapted from.
---
1. Mushishi

Episodes: 26
Aired: October 2005 – June 2006
The most basic form of life are called "Mushi", and they are everywhere, but only a few are gifted with the ability to see them. Ginko is one of them: he is a Mushi-shi, and since he can see the spirits, he travels from place to place in order to study them. The goal of his journey is to find a way to help those people unknowingly affected by Mushi, while discovering more about them.
Mushishi is a rare gem among the mature anime out there. This is a very introspective show, as through the supernatural elements, and Ginko's journey, the viewers face various delicate themes, such as loss of a beloved one, fear, loneliness. Mushishi is an episodic anime, with Ginko as the only main protagonist, and its pace is pleasantly slow. It's inspiring in every respect, and lets the viewers ponder about the meaning of life. It went a bit unnoticed when it originally debuted, yet we agree that it totally deserved our first position here!
---
Final Thoughts
Our list comes to an end, but we really hope you enjoyed the ride! We tried to pick mature anime revolving around different themes, in order to suit everyone's tastes. These shows range from drama to romance to action, but what they all share is the audience toward whom they are aimed, because of the complexity of their themes, and even their protagonists. Now it's your turn: let us know what you think in the comments below, and what other mature anime you think could fit with this ranking. See you next time!
---
---
Anime is often misconceived as a medium for children and young teenagers, which isn't too hard to understand why since the people doing so probably recognise shows like Dragonball Z or Naruto to be all that anime has to offer. The more observative consumer and the cynical parents may realise that some anime are definitely not for kids, whether be it the intense adult content (read: nudity and violence) or the complex themes that might just go right over the younger viewers heads.
This list is an attempt to consolidate anime that hit it off well with the working adult, the main entry criteria being that the shows or films in question are centered around a meaningful, worthy theme that is better understood by an older audience. Some entries have unique story elements to express themes that are better appreciated by viewers with more experiences in life. Others approach ideas that are often overlooked or fetishised in other anime, but do so in a sensible and intelligent manner. Connecting every entry is the notion that anime can be a way to capture aspects of human life that even if we all haven't experienced, we can still acknowledge to be ways for us to define ourselves.
If you want to impress your adult friends that anime can be as fulfilling as a copy of Pride and Prejudice or The Great Gatsby, this list is definitely for you.
10. Clannad After Story

Episodes: 24
Aired: October 2008 to March 2009
Clannad After Story is one of those shows that pretends to follow an already established storytelling formula, but then ends up going way beyond the viewer's expectations. Tomoya and Nagisa's love story came to a rather satisfying checkpoint by the end of the first season, where Tomoya confesses his feelings for Nagisa in an adorable manner, and we may as well have reached their happily ever after.
Except they didn't, because that's not how life works. Real life doesn't just end with confession scenes.
The plot of Clannad continues on with less attention on the romantic feelings of its characters (not that they were ever that important), but rather on their struggles as the world throws them into bouts of hardship and suffering. In between Tomoya proving his dependence and Nagisa dealing with her weakening body, the couple demonstrates that even after going through the most severe of emotional turmoil and the greatest losses in life, a family can still come together.
What Clannad ends up being not so good at is representing the physical aspects of Tomoya and Nagisa's love, which ends up feeling rather sterile considering the progression of their relationship. Fret not though, as the rest of this list is in no shortage of sensually challenging material.
---
9. Perfect Blue

Episodes: 1
Aired: February 1998
Satoshi Kon's first feature film as a director is mind-blowing. Not only is Perfect Blue a compelling mystery story with a plotline that takes full advantage of Kon's eccentric but undoubtedly effective directorial style, his unsettling presentation is certain to make the film an uncomfortable and utterly engaging watch.
Adapting a novel of the same name, Perfect Blue begins with Mima Kirigoe trying to make a career change from being a relatively successful idol into an actress. In a twist of fate, she is casted into a role of that has her be brutally raped on camera, abruptly ending the public's perception of her as a pure and innocent figure. Her decision also triggers a violent killing spree of various key staff members in the film's production, the primary suspect being a devoted fan of Mima who have become disillusioned.
In addition to being one of the most thrilling theatrical experiences in anime, Kon showcases his talent by attacking the viewer's sense of security, making it difficult to detect whether what we see is part of reality or is just a figment of Mima's paranoia-driven imagination. It is telling that nearly 20 years after its release, no animated work from Japan approached the level of realism achieved in Perfect Blue when it comes to expressing the utter terror people feel when constantly under a pervasive yet invisible threat to their life.
---
8. Mind Game

Episodes: 1
Aired: August 2004
Mind Game is probably the most unique anime experience that exists, and probably will continuing being so in the foreseeable future. It's also a film that is not afraid of making the more sensible viewers blush by a ridiculously crude plot and a visual style that is truly unique among its peers.
Nishi grew up harboring a crush on his childhood friend, Myon, but never managed to express his feelings and ends up living an aimless adult life. His reunion with her is heartbreaking; Myon will soon be marrying her fiance, and Nishi's feelings will remain unnoticed and unreturned. This is the part where everything gets a bit crazy as the pair are abruptly confronted by some gang members, Nishi gets killed by a shot to his behind, and is promptly given a chance at redoing his life. The journey that Nishi drags Myon into after is the real meat of the film.
What makes Mind Game suitable for a mature audience is the same as what differentiates it from typical anime: an inspired visual style and a story that resonates with people who have faced the ugly side of reality. Even though the film does drag out some of the filthiest parts of being human, just like how Kon is not afraid to make use of characters that are in the dregs of their society, the message in Mind Game is definitely laced in optimism.
As Mind Game makes prominent use of sexuality, violence and crude language, it is best to view it with an open mind. However, if you're looking for a source of positive inspiration in a crazy artistic package, Mind Game might be the kind of experience you need.
---
7. Junketsu no Maria (Maria the Virgin Witch)

Episodes: 12
Aired: January 2015 to March 2015
One common theme in anime often criticised as severely mishandled, is sexuality. Fanservice in anime is a dime for a dozen and production companies have long since learned to ignore the sexuality stigma to better appeal to dedicated anime fans, even at the cost of some shows' storytelling qualities. It's therefore a pleasant surprise that one of the most notable anime in 2015 approaches sexuality seriously and makes it central in the show's reinterpretation of one of the bloodiest periods in European history.
Maria is a witch living in the outskirts of a village which is familiar with her presence. Although she is not well-regarded by the villagers or any of the religious or political figures, she takes on the self-important role of stopping any instances of war if at all possible. Considering Maria's overwhelming magical powers and the lack of any opposition from fellow witches, her job ends up being fairly simple.
When Maria is suddenly intervened by the divine beings, not only is she kept on a strict watch so that she can no longer act as freely, she is also judged so that if she ever loses her virginity, she also loses her powers as a witch. As Maria had just began enjoying her budding feelings for the common human Joseph, thus begins a struggle for Maria between her bodily instincts and anti-war efforts.
Maria is easily one of the most dynamic and well-defined female protagonists in recent anime history, matched by the likes of Akane Tsunemori from Psycho Pass and Yona from Akatsuki no Yona. However, she is perhaps the only one among them whose involvement in the plot is heavily linked with the predicaments of being a woman. Almost nowhere else in TV anime has a protagonist be compromised by the threat of being raped been used so effectively as a source of tension, and in such a relevant manner to the rest of the plot.
While Junketsu no Maria is for the most part a whimsical anime that most will watch for the well-executed lewd jokes and pleasing aesthetics, it is not afraid to shift its tone at certain moments to better convey its story and touch on issues that most other anime simply haven't attempted to harness.
---
6. Rurouni Kenshin: Meiji Kenkaku Romantan - Tsuiokuhen (Samurai X: Trust and Betrayal)

Episodes: 4
Aired: February 1999 to September 1999
The prequel of the popular 90s shounen anime Rurouni Kenshin is so different that it deserves to be considered as an entirely separate work. With some of the bloodiest and impressively animated sword-fighting scenes in all of anime, it is also Studio Deen's best produced work by a significant margin.
Although Kenshin Himura is the essential peace-loving swordsman, wielding a blunted katana and swearing off murder, he was once a deadly killer employed for many political assassinations during the Meiji Revolution. Trust and Betrayal captures a lull in Kenshin's life, where he has grown numb to the violence he played a part in causing and is gradually losing his hold on humanity. Shortly after a particular killing, where he receives a horizontal cut to his cheek due to uncharacteristic carelessness, a fateful meeting with the stunning Konoe changes him forever.
While Rurouni Kenshin is probably best described as the journey of Kenshin's atonement, Trust and Betrayal is the insight into his life for us to understand the tragedy that put him on his course. In his time together with Tomoe, we see Kenshin learn about the gentler parts of life which he abandoned in favour of joining of the revolution. To see Kenshin struggle with retaining his humanity, realising the nature of his love and the nature of his loved one and to return straight back to his personal hell is heartbreaking, resonating with the experiences of joy and loss shared by any viewer.
Trust and Betrayal is definitely an aged anime, but it is a masterpiece that will survive the years by the sheer power of its emotional story.
---
5. Mugen no Ryvius (Infinite Ryvius)

Episodes: 26
Aired: October 1999 to March 2000
Infinite Ryvius is a mecha show telling the story of a bunch of teenagers keeping themselves alive as they are stranded in space. Where are the adult? Well, they were all killed off early in one fell swoop so that the kids can survive.
Infinite Ryvius is most intriguing as an examination of raw human nature through its realistic portrayal of personalities and Goro Taniguchi's masterful manipulation of character dynamics, the center of which is Kouji Aiba and his brother Yuuki. Kouji's struggle with trying to keep the peace inside the mysterious Ryvius spaceship is only one microscopic part to the storytelling paradigm Taniguchi constructs so that we see a bit of every character's life, and find our own bit to care and sympathise with.
Unfortunately for its characters, Infinite Ryvius plunges everyone into a downward spiral as the extended period of being under life-threatening danger with only other teenage kids to rely on take its toll. Just because the no one in the cast is a legal adult doesn't stop murder, class struggle, sexual assault and other taboo subjects from worming its way into the story, often making a meaningful impact on how the characters choose to act.
As such, Infinite Ryvius is ideal for mecha anime fans who pay close attention to the characters and want for the uglier parts of human nature to be visible. While the watch may reach soul-crushing levels of depressing, Infinite Ryvius makes every single bit of screen-time worthwhile with good pacing and appropriate moments of catharsis.
---
4. Ookami Kodomo Ame to Yuki (Wolf Children)

Episodes: 1
Aired: July 2012
Anime often doesn't do a good job of portraying parents. In fact, a significant portion of anime find it more convenient to simply avoid showing the main characters' parents, often sending them on extended overseas travels just to get away from the trouble.
When Mamoru Hosoda's Wolf Children was announce, few probably expected it to be the celebration of the wonders and struggles of parenthood that it ended up being. It is simple to tell, as the most important character arc of the film is Hana turning from being a bright, caring student into a tired, but still just as caring mother for two troublesome children. Wolf Children beautifully captures the never-say-die attitude and the backbreaking effort Hana invests into protecting her children, even when reality pulls no punches in bringing her tragedy.
The film's focus on parenthood doesn't draw any intrigue from the nature of the two children, whose struggle, although emphasised, reflects the distress children may face when growing up. Hosoda manages to create characters in Wolf Children that are not just subjects to the film's themes, but are interesting individuals whose personal problems are engaging on their own terms.
Wolf Children is the kind of family film that any parent would want to show their children, even if only to give them a broader outlook on life. For everyone else, the film is as inspiring as it is delightful.
---
3. Kaze Tachinu (The Wind Rises)

Episodes: 1
Aired: July 2013
Ending his career with a bang before his sixth retirement, Miyazaki released possibly his most controversial film yet. While still in touch with Miyazaki's fairy tale-esque aesthetic, The Wind Rises reinterprets the identity and personality of Jiro Horikoshi, one of the major contributory engineers of the famous Zero-sen fighter plane, and gives a decidedly positive outlook on his life.
The film is framed around two main aspects of Jiro's life: his passion for aeroplanes and his relationship with Naoko, the person who becomes his wife, throughout different points in his life. Although the film makes reference to the various significant events that take place during the early-20th century, from the Great Kanto Earthquake to the emergence of Nazism in Germany to the conclusion of the Second World War, there's never any indication that any of them have any significance to what the story is really about. In all likelihood, Miyazaki conveys that some personal stories have value even in spite of the historical context behind the person and the consequences of his achievements.
As a romance story, The Wind Rises pushes the norms of Ghibli film by revolving every other aspect of the film around it, rather than making it incidental or leaving it to the fans' imagination. Much care is put into showing how the relationship progresses throughout the years and how the presence of their significant other affects the pair's individual decision. It is also in the points of inevitable loss and suffering that the film comes most to life, engaging the viewer with the feelings of either character as they resolve to do their very best with their limited means, always thinking of the person who means the most to themselves.
The Wind Rises is an introspective look of a controversial historical figure and challenges the viewer as to how a person, including our own selves, can be judged for our decisions. It is certainly a film that is capable of making you reflect on your own decisions and discover a new meaning to them.
---
2. Ima, Soko ni Iru Boku (Now and Then, Here and There)

Episodes: 13
Aired: October 1999 to January 2000
Now and Then, Here and There sees Japanese schoolboy, Shu, finding his way to an alternative universe in search of the enigmatic Lala-Ru, who he decided without hesitation to protect when she was kidnapped soon after their first meeting. Sounds innocent enough, right?
Well, then you factor in the intense physical beatings, convincing portrayal of child soldiers and a very pragmatic approach to the subject of rape that the true nature of this show becomes clear. Now and Then, Here and There is not interested in portraying war and conflict through straw men and ideals; people who are affected by war, which is essentially everyone in this show, are crippled or made indecent by their traumas. Any shred of hope that makes its way onto the screen is more than matched by the cynicism of the writers.
Even then, violence and a soul-crushing plot development alone do not make a meaningful show. Now and Then, Here and There is at its most engaging when showing how each character handle themselves every time reality have them be kicked, beaten and robbed of all dignity. Shu's undying optimism, which may be the real gem to the harsh world of this anime, becomes the most intriguing wild card in a situation where nothing will ever be alright again.
In this anime is a frank imagery of a world beyond repair, where only the most brutal and horrifying shreds of humanity remain. As such, the experience will be near unbearable for some viewers but hopefully, some may recognise the value in what many of us take for granted today.
---
1. Shirobako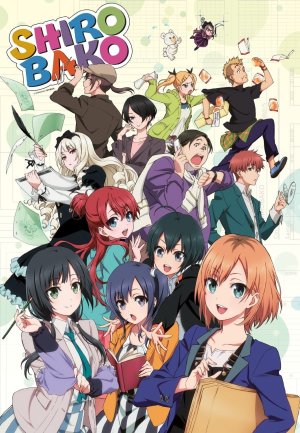 Episodes: 24
Aired: October 2014 to March 2015
Strangely, even though the entries for 2nd to 5th took quite a bit of deliberation to sort out, there was no doubt that Shirobako was clear and above all other anime that were considered. Without delving too deep into the strengths of Shirobako that make it a brilliant anime in general, it is its ability to create deeply meaningful stories for a cast of nuanced, multi-dimensional characters that makes it Honey's Anime's choice for the mature viewer's must-see anime.
Aoi Miyamori and her high school friends had only their dreams of working together to produce anime as professional, driving each of them towards their respective career paths. They quickly realise that the obligations and troubles they signed themselves into makes life far more complicated than they expected, and thus the unlikeliness of their dream comes to mind as each of them are weighed down by their daily occupational problems.
So then, when it comes to reality weighing people down, what does Shirobako have to say?
This is where the meticulously thought out character dynamics come into play, as each character is not only a bundle of interesting traits but are also individuals who have become the product of their decisions in life. Each give their own answer, although shaky and not entirely fulfilling, to Aoi's never-ending questions to why she is doing what she does, and what she should do next. Shirobako is just as interested in giving a why to each character's actions as showing how they affect our main characters, who gradually gain their own answers of why they continue to struggle inside the stressful environment of the anime industry and why their efforts might not end up in vain when the dust settles.
In the end, the tipping point that makes Shirobako weigh for more than any of its peers, is its acknowledgement through an undying spirit that sometimes the world really does suck with one's goals being nothing but a pipe dream in the end, but at the same time showing that they, just like the other little things in life, contribute in forming awe-inspiring miracles. The wonders of the world are kept to its truest forms: thingies that just happen without rhyme or reason but utterly changing our lives for good or worse. Shirobako really gets people; it really gets us.
And so, for the viewer who wants an anime about people going through the ups and downs of life, Shirobako is the exemplary choice.
---
Just like any other medium out there, anime should be thought of as a frame in which many different kinds of stories and ideas can fit into. While the annoying cliches in most anime do get in the way, the medium is definitely capable of telling stories that are interesting even for the matured viewers.
Even beyond this list, there are many shows and films that tackle interesting themes in meaningful and creative ways. The key is to keep an open mind and to get into the mind of the creators when trying something new.
Did we miss an anime for this list? Should a mature anime be about something else? Let us know in the comment below.
---