A new month and a new list of cool video games to play! August is already here, and it looks super promising... although most games will be releasing in the final third, several of them on the same day, too. Are you excited about the titles you can be enjoying this month? Take a look at our most anticipated games!
10. Kandagawa Jet Girls

System: PC (Steam), PlayStation 4
Publisher: XSeed Games
Developer: Marvelous
Release Dates: Aug. 25, 2020
Debuting in October 2019, Kandagawa Jet Girls is a multimedia franchise that started with an anime and now is getting a video game. To be honest with you, the anime was not that popular, and the idea behind it isn't 100% original either, but who can say no to these sexy jet ski racers?
Kandagawa Jet Girls is Senran Kagura creator's new project, so you should know what to expect. Don't buy this game expecting frantic races, complex plotlines, or character development; it's all about the fanservice!
---
9. Final Fantasy Crystal Chronicles Remastered Edition

System: PlayStation 4, Switch, Mobile
Publisher: Square Enix
Developer: Square Enix
Release Dates: Aug. 27, 2020
Final Fantasy Crystal Chronicles, a spin-off originally released in 2004 (2003 in Japan), is the latest addition to the long list of FF remastered editions. This improved adventure will feature not only revised graphics but also English voice acting, as well as new items, monsters, and dungeons.
Crystal Chronicles was not only the first Final Fantasy game to debut on a modern Nintendo console but also a multiplayer experience. This new version allows us to play online with other people, and cross-platform play is a thing!
---
8. Project CARS 3

System: PC (Steam), PlayStation 4, Xbox One
Publisher: Bandai Namco
Developer: Slightly Mad Studios
Release Dates: Aug. 28, 2020
If you like real racing games, forget about Kandagawa Jet Girls and go for Project CARS 3, an amazing-looking game that comes with a reworked campaign mode, 200+ cars, and almost 150 tracks for you to enjoy. Oh, and if you're looking for new cars, how about the 2020 Chevrolet Corvette C8 or the McLaren 570S GT4?
We must say this third iteration is not a pure sim game as they say it's a spiritual successor to Need for Speed: Shift, but as much as we love true simulators, that's not a real problem. PC owners will be able to play it in VR, for example, so that's another plus. All in all, it's always a pleasure to play a racing game that goes for killing graphics and fun gameplay, so we'll have to wait and see how good Project CARS 3 is now that Codemasters is involved.
---
7. Serious Sam 4

System: PC (Steam), Stadia, PlayStation 4, Xbox One,
Publisher: Devolver Digital
Developer: Croteam
Release Dates: TBD (Aug. 2020 - 2021 on consoles)
We don't have a specific release date yet, but it was confirmed that the PlayStation 4 and Xbox One versions will come next year, as Serious Sam 4 is a timed-exclusive. Regardless, this is one of the most popular arcade shooter franchises, so we're all excited for Serious Sam's comeback!
One of the things we're more curious about is its Legion System, which they say will be able to put around 10.000 enemies on the screen... without frying your setup, hopefully. There will be blood, though!
---
6. Wasteland 3

System: PC (Steam), PlayStation 4, Xbox One
Publisher: Deep Silver
Developer: inXile Entertainment
Release Dates: Aug. 28, 2020
Maybe you're not a trigger-happy person, and you're in need of something more tactical? Well, we've got you covered, too! Time to recommend you Wasteland 3, an isometric, turn-based strategy role-playing game that puts you in the middle of a war, in a post-apocalyptic Colorado.
Take it as a military take on Fallout, for example, as it also features an engaging yet complex, touching story. Nonetheless, Wasteland 3 also offers you a multiplayer option, so even when you're alone, you're not alone. If you ask us, Wasteland 3 has everything to become the best RPG game of the year, but only time will tell. Hope it lives up to the expectations!
---
5. Captain Tsubasa: Rise of New Champions

System: PC (Steam), PlayStation 4, Switch
Publisher: Bandai Namco
Developer: Bandai Namco
Release Dates: Aug. 28, 2020
We love football, but 2020 was not a good year for the most popular sport in the world. We were supposed to have World Cup qualifiers, the America Cup, the football championship at the Olympics, and the UEFA Euro, for example, but due to the coronavirus pandemic, it all has been delayed. Luckily for us, there's something that's still coming this year: Captain Tsubasa: Rise of New Champions!
This superpower-based football game is yet another opportunity for Tsubasa and the whole Japan team to show the world they are the best players, but Argentina, Germany, Brasil, and Uruguay won't make it easy for them. With heavy RPG elements, co-op multiplayer modes, and a lot of cool-looking techniques, we can't wait to play this game!
---
4. No Straight Roads

System: PC (Epic), PlayStation 4
Publisher: Sold-Out Software, Mastertronic Group
Developer: Metronomik
Release Dates: Aug. 25, 2020
No Straight Roads is a fresh take on rhythm games, the story of 2 fans of rock and roll who take it upon themselves to defeat all DJs and show the city that rock music is not dead, and it's better than EDM.
Ok, we have mixed feelings about this as we love both classic rock and roll and electronic music, but after being able to play an early build of No Straight Roads, we can't but praise its wild and challenging mechanics. A little bit of platforming, a little bit of puzzle-solving, and a huge dose of musical jokes; that's No Straight Roads' recipe, and it works!
---
3. Windbound

System: PC (Steam), Switch, PlayStation 4, Xbox One
Publisher: Deep Silver, Koch Media
5 Lives Studios: Sega
Release Dates: Aug. 28, 2020
Windbound may look like a colorful, charming adventure game about exploring the oceans; much to the contrary, Windbound is a survival experience that puts your determination and skills to the test.
You play as Kara, a mighty female warrior who ends up alone on a beautiful island. With no shelter, weapons, or tools, it's up to you to make better use of your surroundings, overcoming all the obstacles of being cast away. Coming back home is your ultimate goal, but with so many secrets lying on this island, can you resist your temptation to explore?
---
2. Death end re;Quest 2

System: PC (Steam), PlayStation 4
Publisher: Idea Factory
Developer: Compile Heart, Idea Factory
Release Dates: Aug. 25, 2020
Good thing this game has cute anime girls as protagonists because the story is straight out of a horror movie. In Death end re;Quest 2, we are Mai Toyama, a girl who's looking for her lost sister Sanae. But this quest is not as simple as it sounds—does it even sound simple?—as they are in Le Choara, a place where terrifying monsters roam the streets at night.
This is not exactly a direct sequel, so the story differs a lot from what we saw in the first game even if both plots are closely related to each other; however, the gameplay mechanics are pretty much the same, so don't worry! Introducing a new cast and several familiar faces, this is still a turn-based JRPG game with visual novel elements, and you'll be both making bizarre friends and exploring a town full of strange enemies!
---
1. Horizon: Zero Dawn - Complete Edition (PC)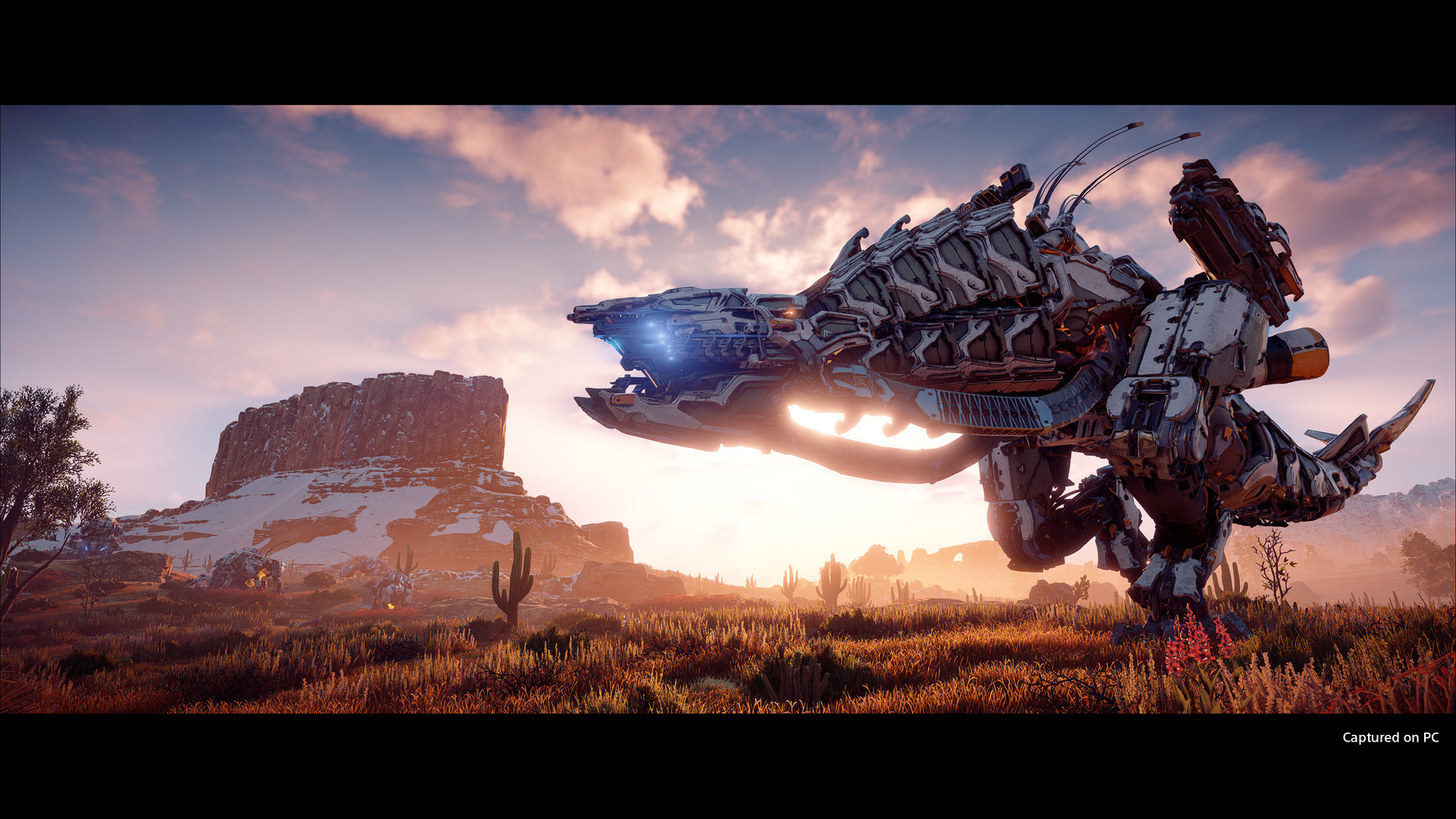 System: PC (Steam)
Publisher: PlayStation Mobile, Inc.
Developer: Guerrilla Games
Release Dates: Aug. 7, 2020
What a surprise, huh?! Our most hyped up game of August is obviously Horizon: Zero Dawn, finally debuting on PC. Of course, we already played it when it released as a PS4 exclusive, back in February 2017, and we also tried the Frozen Wilds expansion, but we all know how much powerful some computers are, so it's only natural for us to be curious about all these graphical improvements.
With support for ultra-wide resolutions, unlocked framerates, new graphical customization sliders, and several improved textures, among other improvements, this looks like a true PC game and not just a cash-grabbing port. For that reason, we're incredibly excited about Horizon: Zero Dawn finally coming to Steam. Master Race worshippers, rejoice!
---
Hopefully, this list helps you be prepared for all that's coming in the next weeks, but there are a lot more indie titles coming to Steam and the eShop, for example. Since we're more of an anime website, we have included several anime-inspired titles in our Top 10 list, but there's another one we want to mention.
On August 4, Fall Guys: Ultimate Knockout will be available on Steam, but it will also be free for those PS4 users who pay for the PlayStation Plus service. Don't miss out on one of the most fun games of August!
---