September is a time for when school is back in session and if any of you youngsters presently in school want to find something fresh to help you keep your mind off the pressures in pursuit of your education, then there's a huge list of games also coming out during that time. For those of you working adults who don't get the privilege of having a summer vacation but still want some time off, then hey, maybe you've come to the right place. Also, it's still hot in some parts of the world and if you don't have a pool in your house or don't have access to a public pool and don't want to be bored at home with your AC running up your bill, then be prepared to also jack up your electric bill with our Top 10 Most Anticipated Games for September 2019!
10. NBA2K20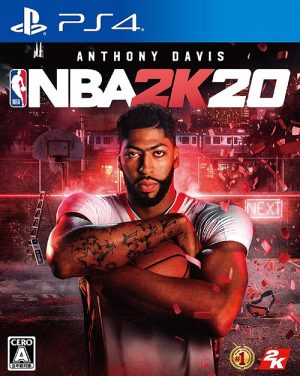 System: Windows, Switch, PS4, Xbox One
Publisher: 2K Sports
Developer: Visual Concepts
Release Dates: September 6, 2019
Taking into account the major recent trades since the 2018-2019 season ended, not only are things about to spice up in the world of the real life NBA, maybe through the upcoming 20th edition to Visual Concept's NBA2K series, we can get a preview to where things can go. With KD now going to the Nets and Anthony Davis going to the Lakers to team up with King James, maybe this game can give us a preview as to where this upcoming season can go (will The Lakers make the playoffs? Can The Warriors survive without KD?). Other than that, we're positive that this upcoming release will retain what has made this series a hit since its debut on the Dreamcast.
As we play this game, not only can we choose the best the present NBA has to offer, we can play vintage teams such as the 2000-2001 Lakers, the 1998-1999 Spurs, the 1993-1994 Rockets, and the best team besides the 1992 Dream Team, the 1995-1996 Bulls! So, if you want to have a prime Jordan and a prime LeBron go one-on-one, this game gives you that chance to do so (spoilers, Jordan will always own LeBron)! Or who's the best big man of all time? Kareem Abdul Jabar? Or Hakeem Olajuwon? Oh yeah! Did we also mention that this is going to be the first time the series or any mainstream basketball game is going to feature the WNBA? So, if you want to try to play women's basketball for the first time in such a mainstream hit, then NBA2K20 is the game to go to.
---
9. Catherine: Full Body

System: PlayStation 4
Publisher: Atlus
Developer: Atlus
Release Dates: September 3, 2019
OK, so this is a remastered edition from one of Atlus' hits earlier from the decade (and the game has been out in Japan since February), but hear us out on this one. According to Katsura Hashiro, the director, this is what he feels to be the more definitive version to the game as a reaction to fan feedback from around the world, and advances in technology. Not only that, there are to be new animated cutscenes to further expand the original story, and is going to introduce Rin (or the third Qatherine), a new character who adds a new dynamic to Vincent's plight. Furthermore, the game was ported into the Persona 5 engine to further enhance its visuals and is going to introduce new puzzles and challenges. While there have been controversies around the difficulty to its original release back in 2011, Full Body is confirmed to have an easier mode for those that want to enjoy the story.
Despite being from the same people who made Persona 5, don't exactly expect a Persona 5 type game. Though they share very similar visuals and can be psychedelic with where the experiences can go, it uses elements of puzzle games as opposed to traditional J-RPGs. Other than that, if you love a mix of games and anime, Catherine is definitely it!
---
8. Ni No Kuni: Shiroki Seiya's no Joou Remastered (Ni no Kuni: Wrath of the White Witch Remastered)

System: PS4
Publisher: Bandai Namco
Developer: Level 5
Release Dates: September 13, 2019 (US), September 20, 2019 (Japan, EU, Australia)
If you could take Ghibli's visual style and put it into a J-RPG, then Ni no Kuni is pretty much that game. Thanks to the success of its recent installments, its first game is getting a remaster for the PS4 (the Switch is a mere port of the original PS3 release)! Considering the original was a sleeper despite the rise of its past installments, now would be a great time to attract new players or for veterans to re-experience it! While the original PS3 release was a visual masterpiece, this new edition is going to further improve it. Other than new visuals, we can't exactly confirm if there are going to be new gameplay features. But based on the trailers, it still looks to be the same game, but other than that, the original game was perfect the way it was and other than enhanced visuals, the game should be fine. And what's even better? Just like Final Fantasy, you don't need to be familiar with the other installments to enjoy this one since the stories are by no means connected despite taking place in the same world.
---
7. Dragon Quest XI: Sugi Saraishi Toki wo Motomete S (Dragon Quest XI S: Echoes of an Elusive Age – Definitive Edition )

System: Switch
Publisher: Square Enix (Japan), Nintendo (US)
Developer: Square Enix
Release Dates: September 27, 2019
Finally, Dragon Quest has come back to Nintendo! Though the original game came out a couple of years ago, the Switch is finally receiving its port as Dragon Quest XI S: Echoes of an Elusive Age – Definitive Edition. Not only is it a mere port of the original release, it's going to feature new story content for players to check out! Meaning, each character has a story where they're the protagonist! In addition, it's also bringing back some features such as having the option in playing in 16-bit like in the old SNES days! Maybe you can enjoy two distinguishing playthroughs where in one instance, you play with modern graphics, and in another like it's 1994. For those that want something old and new (and Toriyama), with fresh content to enjoy, then Dragon Quest XI for the Switch is it!
---
6. Zelda no Densetsu: Yume wo Miru Shima (The Legends of Zelda: Link's Awakening)

System: Switch
Publisher: Nintendo
Developer: Grezzo
Release Dates: September 20, 2019
This isn't just merely a port, but a 100% remake to a Game Boy release from over 25 years ago! While it is getting the appropriate graphical updates, its presentation is still going to be the top-down perspective from the 8 and 16-bit era. Though it will retain this particular classic feature, it is reported that Link can jump over obstacles, and there will be instances of having side-scrolling features. In addition, players are also going to have the ability to equip more items, and the health bar will be updated to a maximum of 20 (with 14 being in the original Game Boy release). In other great news, you can also use your Amiibo figures that are reported to also enhance the dungeons. For example, if players use the Amiibo figure of Link from Link's Awakening, then Shadow Link will appear! So if you want to see how a true remake of a classic is done for both new and familiar gamers, then this is the game to play!
---
5. Monster Hunter: Iceborne

System: PS4, Xbox One
Publisher: Capcom
Developer: Capcom
Release Dates: September 6, 2019
While this isn't entirely a game, but in modern gaming, we supposed we have to recognize Iceborne, an expansion, as something fresh and adds new content in both story and gameplay. Obviously judging by the title, it takes place in a world of ice with new monsters. It takes place after the actual World game, but of course you are now playing in a world covered in snow like it's Winterfell in Game of Thrones (or anywhere north of the wall). Based on trailers provided so far, the creatures you combat appropriately fit the environment, most notably, the ice dragon. The graphics look stunning and truly sucks you into its world, and with the way the monsters are presented, it'll have you excited or shaking in fear. The costumes look amazing and the gameplay is presentably still the same for veterans and rookies to enjoy. So if you want both style and substance, and spectacle and enjoyment, then this is for you!
---
4. Gears 5

System: Xbox One, PC
Publisher: Xbox Game Studios
Developer: The Coalition
Release Dates: September 5, 2019
At number 4, we have the upcoming installment of Gears of War, or Gears 5. Apparently, Aaron Greenberg, the head of Xbox marketing felt that it presented a cleaner image, and recognized that fans also referred to the series simply as "Gears." Other than that, it is still continuing the story as you journey through this post-apocalyptic world. From what we can understand, the gameplay is still in tradition with the series as you have the options to play solo, co-op with your friends at each other's houses, or online. Thankfully, there is cross-play between Xbox and PC! What also makes this upcoming release distinguishing compared to its predecessors is how wide and diverse the world is being promoted as. You can explore snow covered worlds, cross the deserts like you're in Lawrence of Arabia, and go under the sea to scavenge for items. Though it still relies on pre-established lore, based on its new features on what you can explore, it should be enough for people who haven't played the game to get into.
---
3. The Surge 2

System: PS4, Xbox One, PC
Publisher: Focus Home Interactive
Developer: Deck 13
Release Dates: September 24, 2019
This is the immediate sequel to the 2017 hit, as you try to survive in a dystopian world where the corporations have taken over to allow the rich to get richer and the poorer to kill amongst themselves. While it is a direct sequel, it has been reported that the combat system has immensely improved over its predecessor despite serving the same purpose (as in wearing out your opponent to exploit a weakness). Also, it is also said that the defense mechanics have also improved by implementing parrying and countering. This time, those who have played the game have noted that its very fast and borrows a lot from Dark Souls, also by the same team. Also take from Dark Souls is when your character dies, he starts from scratch but when you return to a spot where the character dies, you can reclaim his items. So if you enjoyed the first game, then you're going to love this anymore. Even if you haven't played the first game, you should be able to get into this without any prior familiarity regardless.
---
2. Destiny 2: Shadowkeep

System: PS4, Xbox One, PC
Publisher: Activision (US), Bungie (EU and Australia), Sony (Japan)
Developer: Bungie
Release Dates: September 17, 2019
Shadowkeep is the fourth expansion pack to Destiny 2. In this edition, the Artifact system is once again implemented to not only maintain tradition, but to help the game evolve further as it introduces new uses to enhance the character's natural abilities. In addition, players are going to have the ability to enhance the abilities of their amors as well as customizations. And if you play on multiple platforms it is reported to feature cross saving, meaning that your saves will work across ALL platforms meaning Xbox, PC, PlayStation and Stadia! Despite featuring cross saving, by no means does it mean that there are cross playing between lets say a PS4 player and an Xbox One player on the online games. Another new feature to make the game more stylistic is that Shadowkeep is introducing a "finishing move." It's not exactly like a fatality from Mortal Kombat, but just a melee strike to make the action more dramatic.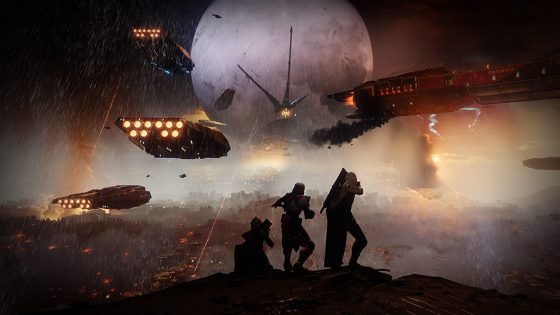 ---
1. Borderlands 3

System: PS4, Xbox One, PC
Publisher: 2K Games
Developer: Gearbox Software
Release Dates: September 13, 2019
At number one, is the long anticipated third installment to 2K Games' hit Borderlands series. While some have criticized that the game looks no different from its predecessor based on the initial trailer, we'd like to argue that isn't necessarily a bad thing. Sometimes, familiarity is necessary so long time veterans can easily get into it and if new players want to try previous installments, it can also be the reverse. With that foundation, you can easily implement new features for better combat such as crouch-sliding and climbing up walls for better defense and offense. Apparently, the game is going to feature a good number of firearms that'll put Metal Gear Solid 4's to shame (and that selection was an NRA wet dream) with some rather crazy features (one rocket launcher fires burgers!). So if you love humor and lootbox chasing shooters, then Borderlands 3 is your jam!
---
Final Thoughts
Upon writing and reading this list, we can't help but notice that all the games listed here are sequels, ports, and remasters. We say this with anticipation of people reacting like this is a negative thing, and we can understand the demand for something fresh. In most instances, sequels and remasters are a good thing. If the people want sequels, ports, and remasters, then they're entitled to them if the originals sell well. We're positive in the coming months with the likes of Death Stranding this November, we're going to get those fresh titles and more.
But going back to this list, it shows that many of these games have stood the test of time and continue to endure thanks to their respective dedicated audience. Though some titles are relatively still fresh, it shows that developers are willing to improve the experience not just for experienced players, but for new ones as well. Sometimes, remastering relatively newer games such as Catherine and Ni no Kuni reminds us that despite how gaming has evolved from the Odyssey to modern consoles, the industry is still in its infancy. Then with games such as NBA2K or sports simulators in general, it gives players the chance to be like their favorite athletes from Bill Russel, to Michael Jordan, to Kevin Durant thanks to that progress of technology allowing developers to represent those athletes and their uncanny abilities.
And with long running franchises such as Dragon Quest, despite being popular in Japan for the longest time, its popularity is still new to international audiences and its 16-bit mode still shows that Square Enix has not forgotten its roots and wants to pay homage to them. Through these listed games, it reminds us how far gaming in relation with its hit franchises have evolved with the times.
---