Christmas has just come and gone, unfortunately. However, many lucky gamers got a special treat from Santa under their trees this year in the form of an Xbox One. Whether you got the original Xbox One or the more recently upgraded Xbox One X, you now are going to want to do one thing specifically. Hop online and play with friends! That's why we here at Honey's Anime have a very important list for you all today.
With Xbox One, games aren't in short supply. This means your wallet—or your parents' wallets—will be running dry quickly if you don't buy the right games for it. With our Top 10 Multiplayer Games on Xbox One article, we will help you find the games you will thoroughly enjoy with your good friends and or random players you meet on Xbox Live. Regardless of your gaming genre, our list will appeal to you and we're confident about that. Now, without any more delay, let us dive into this multiplayer gaming list for your Xbox One console.
10. Rocket League

System: PC, Xbox One, PS4, OS X, Nintendo Switch
Publisher: Psyonix
Developer: Psyonix
Release Dates: Jul 7, 2015
Remember the days when you were a kid and played with toy cars or even RC cars? We sure do, and that's why we love Rocket League. Not only do you get to control giant RC cars but you get to use them to play literal soccer. Hit the giant soccer ball into the net with your cars in whatever ways you can and win for your team! With numerous gameplay modes and variants, you'll have a blast with Rocket League. Now, what are you waiting for? Nostalgia is waiting to be had in Rocket League!
Originally, Rocket League was a PS4 title that had us playing for hours here at Honey's Anime. Though not all of us here could enjoy Rocket League and its great soccer/car-like gameplay due to some us only having a Xbox One. Thankfully back in 2016, Rocket League was released on the Xbox One and gamers like us were once more lost to its charm. We knew Rocket League was a perfect multiplayer game to mention for our Top 10 Multiplayer Games on Xbox One list and we feel already some of you are nodding your heads in agreement. Giant toy cars, soccer and multiplayer…what's not to love about Rocket League?
---
9. Smite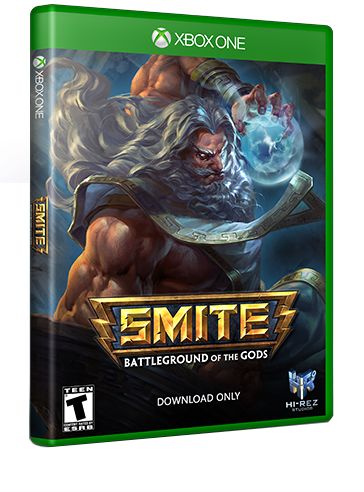 System: PC, Xbox One, PS4, macOS
Publisher: Hi-Rez Studios
Developer: Hi-Rez Studios
Release Dates: Mar 25, 2014
Smite throws in numerous gods from different mythos and lore and pits them against each other in fierce combat. Players select from one of 92 possible Gods reigning from Chinese, Japanese, Norse and Roman mythology. Each god incorporates numerous styles make some experts at long range attacks and others good at hiding in the shadows to await their prey. With several game modes, Smite is considered by many to be one of the best MOBA games ever made. An epic war awaits and the gods are about to prove who is the strongest.
Smite dominated the PC for several years before it released to numerous consoles such as PS4 and of course the Xbox One. What makes Smite a great title to play even today is how well Hi-Rez Studios—developer and publisher of Smite—made Smite transition from PC to console. With solid online servers, tons of outfits and gods to unlock and numerous game modes to play, Smite is one of the best multiplayer titles on the Xbox One. What's even better is Smite is completely free to download and play! All you need is an Xbox Live account and you can join your friends in pitting gods against each other in glorious MOBA combat.
---
8. Forza Motorsport 7

System: PC, Xbox One
Publisher: Turn 10 Studios
Developer: Microsoft Studios
Release Dates: Oct 3, 2017
Forza released originally in 2005, however, even 12 years later, we still see the series continue to grow stronger. Forza Motorsport 7 proves this by bringing racing to an all new level. Once more, developer Turn 10 Studios have expertly crafted each in game car to come as close as possible to mirroring the real-world versions. With enhanced sounds and realistic graphics, Forza Motorsport 7 continues to push the Xbox One to its limits. Now, players can even race in realistic settings with added weather systems to experience realistic shifts in weather. Forza Motorsport 7 has over 200 cars with over 32 tracks to race on. If you're looking for one of the best racing games ever released, look no further than Forza Motorsport 7.
Racing games have continuously pushed consoles to their limits trying to squeeze out every ounce of realism as possible. This is especially true with the Forza series. Forza Motorsport 7—the newest in the series—truly amazes with graphics that surpass our expectations and with fun online multiplayer as well. Players can take their favorite brands of cars and race against friends online to see who has the racing skills needed to harness these powerful machines. We here at Honey's Anime have dabbled in quite a few racing games both online and offline. Hands down, Forza Motorsport 7 is one of our favorites and is perfect for those who want a great multiplayer racing experience.
---
7. Gears of War 4

System: PC, Xbox One
Publisher: The Coalition
Developer: Microsoft Studios
Release Dates: Oct 11, 2016
The war should have ended 25 years ago…everyone thought the Locust and Lambent were gone. However, as J.D Fenix—son to the legendary hero Marcus Fenix—and his friends Delmont Walker and Kait Diaz are soon to find out the war is about to begin once more. Now, these friends will have to fight through waves and waves of the old but familiar threat as well as new enemies that no one saw coming. Can they survive what it took an army to fight years ago? It's time to get your armor on soldier, a new war for the planet Sera is about to begin in Gears of War 4.
One of the most important values to any game is how long it can stay relevant for. That's why Gears of War 4 has our respect as a multiplayer title. Even after a year and some change, Gears of War 4 still has tons of players even when more recent shooters and multiplayer games have released for the Xbox One. We love the visceral combat and amazing modes that return from the original Gears of War titles. Plus, if you happen to have an Xbox One X, you're in luck, folks. Gears of War 4 can be upgraded to support 4k resolution making it a truly impressive title even despite its age. Now, you can kick some butt online but with enhanced graphics, truly a good thing indeed.
---
6. Killer Instinct

System: Xbox One, PC
Publisher: Double Helix Games, Iron Galaxy Studios, Rare, Microsoft Studios
Developer: Microsoft Studios
Release Dates: Nov 22, 2013
Rather than being a sequel or remastering. Killer Instinct is actually a restart of the famous fighting game series released back in 1994. Once more, take your favorite fighters such as Jago, Spinal and Sabrewulf into the heat of deadly and visceral combat. Only one warrior will be left standing. Will you be the one?
Killer Instinct released on Xbox One in 2013 but even now is one of the Xbox One's best fighting games. Players still clamor to engage in some of the hardest but most addicting fighting game to ever release to the gaming world. Only last year did the third season bless us with new fighters like Mira, Rash—of Battletoads fame and Gargos from Killer Instinct 2. Will we get a fourth season? We here at Honey's Anime sure hope so but even if we don't we will still be playing online testing our skills against a huge community of talented players.
---
5. FIFA 18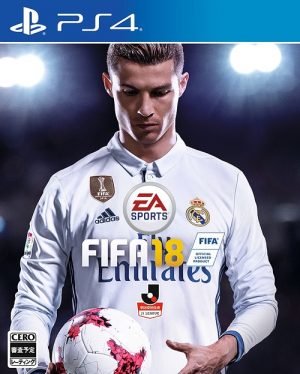 System: PC, PS3, PS4, Xbox 360, Xbox One, Nintendo Switch
Publisher: EA Vancouver, EA Romania
Developer: EA Sports
Release Dates: Sept 2=9, 2017
It's time to take the football—soccer—game up a few notches in FIFA 18. Once more, it's time to step onto the field as some of your favorite teams but FIFA 18 adds some updated features. Players can enter The Journey: Hunter Returns to see the story of Alex once more but with customizable options. Watch as Alex raises up the ranks and becomes a legend in the world of football. Though if you're not interested in single player, you can always dive online to test your friends or other football fans to see who is the best player and team is. It's time to enter FIFA once more in FIFA 18!
The FIFA series has always been a football franchise we, here at Honey's Anime, admire. Each year EA Sports and its various developers—this time in the form of EA Vancouver and EA Romania—strive to update and upgrade the football series with new graphics and amazing single/multiplayer experiences. However, FIFA 18 truly blew us away with great gameplay and equally awe-inspiring visuals even we didn't expect. Now, players can even take FIFA 18 on the go via the Nintendo Switch which is amazing. Though for us, here at Honey's Anime, we prefer the Xbox One version and we know we're not alone here. FIFA 18 is a great game to play single player but with friends, it's even better. If you need a solid sports game we fully recommend FIFA 18.
---
4. Overwatch

System: PC, PS4, Xbox One
Publisher: Blizzard Entertainment
Developer: Blizzard Entertainment
Release Dates: May 24, 2016
Once the world was in danger due to their own follies. However, thanks to Overwatch and their valiant efforts, the world began to see a positive shift. As time passed though, Overwatch's leaders began to see the possibilities of Overwatch and began to divide in their mindsets. Eventually this turbulent change in power caused the heroic and much loved Overwatch to be disbanded and dissolved. Time has passed and with a new war brewing old heroes must reunite and begin a new battle under the familiar name of Overwatch once more.
Despite Overwatch having been a more popular game on the PC, that doesn't mean it doesn't have a home on the Xbox One. Thanks to Blizzard Entertainment's constant updates that mirror the PC version, Overwatch has been constantly improved on Xbox One keeping the community very alive. With new heroes like Moira recently introduced, players still find new ways to enjoy their favorite game modes and the festive ones as well. Overwatch is a game many of us here play at Honey's Anime and we have a profound love for it even today. Solid FPS gameplay with numerous heroes to play as makes Overwatch a truly fun experience every single game you play.
---
3. Call of Duty: WWII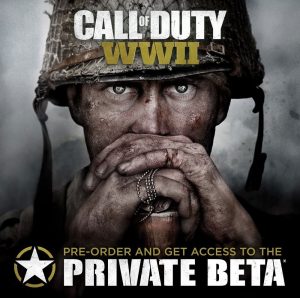 System: PC, PS4, Xbox One
Publisher: Sledgehammer Games
Developer: Activision
Release Dates: Nov 3, 2017
World War II returns to the glorious Call of Duty franchise but unlike ever before in Call of Duty: WWII. Featuring a lengthy single player campaign that takes you through the various battles of World War II like D-Day and The Rhine, players will take the role of a young man named Ronald "Red" Daniels as they enter the 1st Infantry Division. Lead Daniels through the war and see it from his perspective. Players can also enter multiplayer with WWII weapons rather than the future weaponry seen in more recent versions of Call of Duty. Even Nazi Zombies can be played with new maps and even more to come in future updates. Call of Duty: WWII returns players back to the greatness of the series proper and it's a very much welcome return indeed.
As far as FPS games go, Call of Duty has always been one of our favorites here at Honey's Anime HQ. That's why we love Call of Duty: WWII which brings the classic style of the franchise back but with modern gameplay tweaks. While the single player campaign is easily one of the best ever from the franchise, the multiplayer is where most will still gravitate towards. We love the new War mode which has players engaging other teams in systematic battles in locations from WWII. If you don't want to venture into War, Deathmatch and Domination still exist waiting for fans to play once again. Call of Duty: WWII has been already well received in the community and now, it's time for you to find out why for yourself.
---
2. Minecraft

System: PC, Mac OS X, Xbox One, PS4, Nintendo 3DS, PS Vita, Mobile, Nintendo Switch
Publisher: Mojang
Developer: Mojang, Microsoft Studios, Sony Computer Entertainment
Release Dates: Nov 18, 2011
By now, there is one game almost universally known to all, Minecraft. Even though it released back in 2011 people today still love this game and are lost in its world creating concepts. Explore random worlds with friends. Create your own quests and worlds from scratch. These are just a few of the things you can do when playing Minecraft. Don't you think it's time to see why Minecraft has continued to be one of the most popular titles ever released?
Back on the Xbox 360, many of us here at Honey's Anime were Minecraft addicts. We'd create worlds together and destroy them in equal measure. Hundreds of hours were dropped into Minecraft and we never grew bored though this was a shared feeling with anyone that owned Minecraft. That's why, even now, on the Xbox One, Minecraft continues to thrive as a sandbox game. With the recently PC-only Minecraft Realms, the Minecraft multiplayer has further expanded allowing players to share worlds in ways never before seen. That's why if you want one of what we consider the Top 10 Multiplayer Games on Xbox One, you need to play Minecraft for the Xbox One.
---
1. Grand Theft Auto V

System: PS3, PS4, PC, Xbox One, Xbox 360
Publisher: Rockstar North
Developer: Rockstar Games
Release Dates: Sept 17, 2013
Grand Theft Auto V drops players into the beautiful world of San Andreas. Based on the real world of Los Angeles, players can experience beautiful sights, drive fast cars and also engage in high octane bouts of crime. Take on the role of three criminals who will soon see the darker side of San Andreas as they pull off an ultimate heist. Not a fan of stories though? Go online and play with thousands of other players and explore San Andreas together and equally blow it up together in Grand Theft Auto V.
Coming in at number one on our list of the Top 10 Multiplayer Games on Xbox One is Grand Theft Auto V. Many games in the current gaming landscape die out after a few years. Though Grand Theft Auto V somehow has continued to be a living and breathing experience online even after 6 years! Thanks to Rockstar North, new updates are constantly published providing new things to do online with friends and strangers alike. Do you want a fun filled online game with tons of active players? We think you said yes and that's why we 100% recommend playing Grand Theft Auto V if you're an owner of the Xbox One console.
---
Final Thoughts
Multiplayer games are the life and blood for many consoles. With more people playing online with specific games, not only does the console strive but so do developers which in turn allows more games to be made. Thankfully, we doubt Microsoft will be going anywhere thanks to the impressive titles above, even if they aren't all console exclusive titles. Why not comment down below to let us know which Xbox One games you play online? While you're at it, we hope you'll enjoy plenty of more articles like this one here at Honey's Anime!
---