También puedes leer este artículo en:Español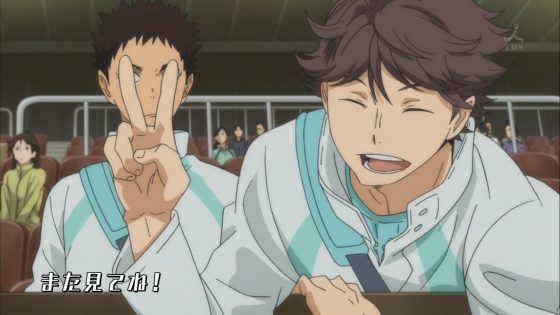 What You Need to Know:
Who doesn't love a great narcissistic anime character? Not only are their huge egos huge fun to watch, they're also more often than not really, really pretty. But anyway.
Which anime narcissists are favourites amongst Japanese fans? To find out Charapedia held a poll, with the majority of respondents being women between the ages of 20 and 30.
So who made the top ten? Would you add any others? Let's get to the results and find out!
---
Top 10 - Top 6
---
10. Takiyashamaru Tairano (Nintama Rantarou) / 192 votes
9. Ryouta Kise (Kuroko no Basket) / 213 votes
8. Cavendish (One Piece) / 223 votes
7. Seiya Kanie (Amagi Brilliant Park) / 239 votes
6. Jinpachi Toudou (Yowamushi Pedal) / 254 votes
---
Top 5 - Top 1
---
5. Suneo Honekawa (Doraemon)
4. Tooru Oikawa (Haikyuu!!)
3. Kazuhiko Hanawa (Chibi Maruko-chan)
2. Keigo Atobe (Prince of Tennis)
1. Karamatsu (Osomatsu-san)
Source: Charapedia
---
Look at that gap in votes between one and two! That's what you call the power of Karamatsu Girls!
So happy to see Atobe, Oikawa, Toudou and Kise here too! So many sports boys!
---
[ad_dfp position="bottom1" unit_pc1="true" unit_pc2="true" unit_sp1="true" class="mt40"]