Being an otaku is really nice, and we don't really understand the prejudice against us. We mean, it's really lovely being able to consume different forms of media. Manga has its own charms, and anime has its unique intricacies as well. Even though comparing the two is probably inevitable, having them both at our disposal is a privilege in itself. Nonetheless, there are just some series that make us want to gather outside production companies and demand an anime adaptation.
Here are some recent releases we are excited to see in animated form.
10. How Do We Relationship

Authors: Tamifull
Genres: VIZ Media
Volumes: Comedy, Drama, Romance, Yuri
Published: June 2020
How Do We Relationship is an interesting manga that tackles the yuri genre in a realistic manner. The story revolves around a couple, Miwa and Saeko, who are figuring out how to be together. It's not that they're a pair of weirdos, it's just that they have no idea how to date somebody of the same sex in the open. That said, it will be interesting to see the story in full animation. Not only that, it may reach a wider audience and open the eyes of many. Especially since the manga tackles how the Japanese view the LGBTQI+ community.
---
9. Boku to Roboko (Me & Roboco)

Authors: Shuuhei Miyazaki
Genres: Viz Media
Volumes: Comedy, Sci-Fi, Shounen
Published: July 2020 to Present
In a world where technology has evolved to the point that every household houses a robot maid, an average grade-schooler also dreams of having one. We mean, who doesn't want to, right? His wish just so happens to be granted when his mother orders an ultra-powerful, but clumsy robot maid instead of a typical one.
Seemingly familiar with Doraemon, Me & Robocco ought to hit our screens soon. It gives us a blast of nostalgia in terms of premise and comedy, and it definitely brings the old school vibes into the present.
---
8. Undead Unluck

Authors: Yoshifumi Tozuka
Genres: Viz Media
Volumes: Action, Comedy, Shounen, Supernatural
Published: January 2020 to Present
When an extremely unlucky girl meets an immortal man on her attempt to commit suicide, a new mayhem starts. Undead Unluck features beings that contradict certain universal laws. Just like the title suggests, the protagonists contradict both luck and death, creating the ultimate combo. At first, it seems that there isn't really any plot to follow, but the plot slowly unveils itself as more chapters come out. Oh, and we definitely want to see ecchi bits animated.
---
7. Blue Giant Omnibus

Authors: Shinichi Ishizuka
Genres: Seven Seas Entertainment
Volumes: Drama
Published: November 2020
Blue Giant Omnibus tells the story of a passionate high schooler who has discovered his passion for playing the saxophone. Right after he discovered such passion, he decided to practice every day by the river. That is even though he doesn't have any knowledge regarding saxophone playing. That said, it's hard to know how good or bad he is actually playing since manga doesn't necessarily come with music. We're looking forward to finally hearing Dai perform some funky jazz!
---
6. Honomieru Shounen (Phantom Seer)

Authors: Kento Matsuura, Tougo Gotou
Genres: Viz Media
Volumes: Action, Horror, Shounen, Supernatural
Published: Augusto 2020 to Present
Phantom Seer is pretty much the same as what's popular these days -- demons and exorcisms. Granted that it's still in its early days, Phantom Seer definitely shows a lot of potential. The world-building is carefully being laid out, which means it's a bit information-heavy but covers a lot of possible plotholes. What's more, is that the art of this series is superb. We're looking forward to seeing how studios will possibly animate such great art. If it does become animated, we sure are hoping that they will do the manga justice.
---
5. Agravity Boys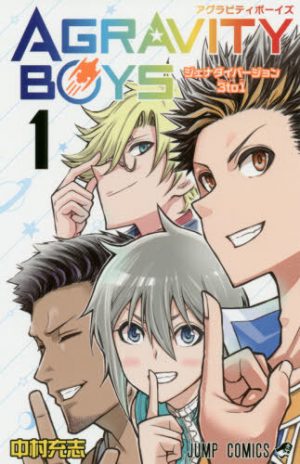 Authors: Atsushi Nakamura
Genres: Viz Media
Volumes: Comedy, Sci-Fi, Shounen, Space
Published: December 2019 to Present
The story revolves around a group of astronauts who has left Earth approximately a century from the present. However, just two days after they have launched, the Earth is swallowed by a black hole. They are left on their own searching for Alpha Jumbro to carefreely live their lives. It's important to take note that this manga is both sci-fi and comedy. The series has a lot of wacky moments and unrealistic phenomena. However, its jokes and punchlines sure packs a punch.
---
4. Spy x Family

Authors: Tatsuya Endou
Genres: Viz Media
Volumes: Action, Comedy, Shounen
Published: March 2019 to Present
Imagine being a very amazing spy who's renowned in the entire field, but then suddenly being asked to create a family. Well, that's basically Loid Forger's story. Of course he can't really create a family in a short notice. At least, not through ordinary means, so he adopts a child and finds a wife. The thing is that the child he has adopted is an esper and his wife is a very proficient assassin. The best thing about it is only the child knows both her new parents' identities. Both Loid and Yor try to hide their identity from each other.
Spy x Family has a lot of funny bits that need to reach a wider audience. The world of anime is a bit saturated with high fantasy series nowadays, and a good wacky real-life story like Spy x Family will surely bring some fresh air.
---
3. Hitman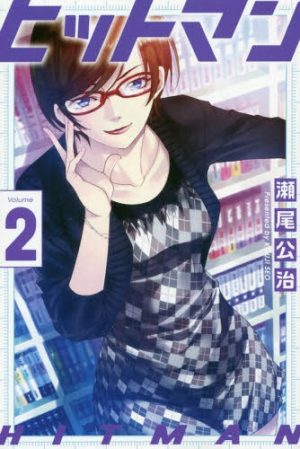 Authors: Kouji Seo
Genres: Shounen Magazine
Volumes: Comedy, Romance, Shounen
Published: June 2018 to Present
Kouji Seo has a long list of previous works, and Hitman is the current cherry on top. After Fuuka has ended, Seo has already started working on Hitman. The story is about a manga editor, who has a good eye at manga. It's a romance story with a main heroine, but there are also a lot of other possible paths. That means this series is basically a ship war waiting to happen. Hitman is also set in the same universe as Fuuka, and it's also set after the end of Fuuka, so those who haven't read or watched it yet may want to brace themselves for a spoiler.
Given that it's a Kouji Seo manga, it's bound to have an anime adaptation sooner or later. What we're wondering is what's with the hold up. It's been more than a year, and there is still nothing. Maybe it really is time to grab our torches and pitchforks.
---
2. Blue Period

Authors: Tsubasa Yamaguchi
Genres: Afternoon
Volumes: Drama, School, Seinen
Published: June 2017
Blue Period tells the story of Yatora Yaguchi, a high school student who is unsure about his life. He pretty much blends well with his surroundings, but he is certain that he's not necessarily being himself. However, things change when he suddenly finds his passion in art. You're probably thinking this is pretty similar to Blue Giant, and it really is. However, instead of music, Yatora focuses on art. It's interesting to see him struggle and improve. Unlike Dai, Yatora is pretty average and has to work hard to get better.
---
1. Jagaaaaaan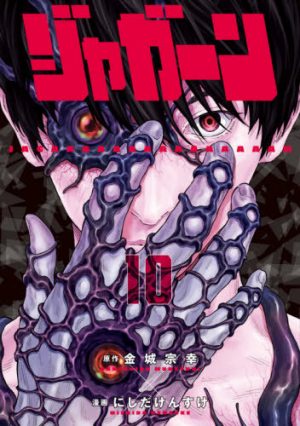 Authors: Muneyuki Kaneshiro, Kensuke Nishida
Genres: Big Comic Spirits
Volumes: Mystery, Drama, Horror, Supernatural, Seinen
Published: February 2017 to Present
When the world is suddenly plagued by falling frogs, people's desires simultaneously manifest in a very bad way. Those who have been infected by the frogs become monsters with supernatural abilities. However, some have only gotten tadpoles. They also gain powers corresponding to their desires, but they have also retained their consciousness. The catch is that they have to continue hunting the monster for them to slow down the tadpole's growth.
Honestly, we're not sure why this series has yet to have an anime adaptation. Even though it's tagged as seinen, we're sure it can easily tug the interest of the younger generation. It is packed with action, and even the powers are cool. Even though there are bits of gore and nudity, it's not too excessive to shun away its audience.
---
Final Thoughts
Manga are truly works of art. However, seeing them animated also adds a certain charm to it. Given that these are two different media, there certainly will be a better version out of the two, but that's a better dilemma than not having an anime adaptation to watch in the first place.
---