Ever since Go Nagai's landmark ecchi classic Harenshi Gakuen hit print in 1968, manga and anime have been a welcoming medium for tales of shameless lust and perverted abandon. More than perhaps any medium aside from actual porn, anime has been a superb respite for the titillating. Of course, in order for a story to feature perverted abandon, it's going to need some actual perverts, so join us as we take a few minutes of your time to celebrate the most lecherous, the most lustful and the lewdest characters to allow us the pleasure of experiencing stories like this.
10. Meliodas from Nanatsu no Taizai (Seven Deadly Sins)

Episodes: 24
Aired: October 2014 – March 2015
Meliodas is a figure of Arthurian legend made famous by the Prose Tristan which generally characterizes him as your typical figure of chivalric romance. We just wanted to let you know that because the Meliodas in Seven Deadly Sins has exactly the opposite character traits. Yes, he stands up for his friends and risks himself for the greater good, but he has a dark side.
Meliodas represents the sin of wrath and although we're pretty sure those who gave him that mantle were thinking about his long history as one of the world's most terrifying demons, it also describes his drive for committing sex crimes. Whether copping a feel, setting up some upskirt shots or just undressing people, his ruthlessness in finding titillation is always just moments away from surfacing. Are we really sure Gowther is the sin of lust?
---
9. Darkness from Kono Subarashii Sekai ni Shukufuku wo! (KonoSuba: God's Blessing on This Wonderful World!)

Episodes: 10
Aired: January 2016 – March 2016
Darkness is a one-of-a-kind case for anime perverts as she lands square into the relatively untapped market for anime fetish pervs. Darkness' fetish, of course, is that of a huge masochist and though she tries to hide it behind a demeanor of chivalrous nobility, anyone who watches her for more than a few minutes will realize she chose her class of crusader solely so she could get off on receiving the brunt of the damage encountered by the party.
In fact, as the story progresses, Darkness reveals more and more about her ambition to work as a crusader in hopes of being sexually tortured by the Demon King and that her ideal husband would be an abusive bum who would force her to whore herself out for money. These aren't just fantasies she dreams up in her mind, they're things she works towards throughout the entire show and her incredibly over-the-top o-faces are there to remind us of that every time she gets hurt. Darkness may not be the first to come to mind when you think of perverts, but what she lacks in conventionality she more than makes up for in drive.
---
8. Oolong from Dragon Ball

Episodes: 153
Aired: February 1986 – April 1989
Most pervert characters in anime at least contribute something to the story, but not this guy. Okay, that's not entirely true, he did make the single best Dragon Ball wish in the history of the series, but aside from that, he doesn't do anything but the occasional snarky quip and lots and lots of perv antics, and he's in most of 100+ episodes of the original series and it always seems to justify his presence somehow.
He's not just some random pig that gets handsy a lot either, being a creep is built into this guy's personality from the ground up. Even his transformation ability—his only actual power—ties into this, as he was expelled from the school where he learned it because he got caught stealing his female teacher's undergarments. Oolong is a pig in more ways than one.
---
7. Spirit Albarn from Soul Eater

Episodes: 51
Aired: April 2008 – March 2009
What makes Spirit stand out is that depending on the scene he's in, he can qualify as both a regular anime pervert trope or an accidental anime pervert trope. He's a high-ranking death scythe—one of the personal weapons of Death— and was quick to let it all go to his head becoming an unflinchingly lecherous playboy. He does sometimes earnestly try to improve himself, but he's just too bad at fighting his compulsions to go far with it.
To be fair, he does manage to put his best foot forward sometimes, but these attempts at decency are quickly undone by forces outside of his control, usually stemming from his sexy witch friend Blair whose social naivety drives her to throw him in hot water without realizing it. Whether it's because of his lechery or because of unforeseen accidents, nobody is safe from Spirit's pervy streak, not even his own daughter
---
6. Ebisu from Naruto

Episodes: 220
Aired: October 2002 – February 2007
One important thing to know about perverts is that you can tell a lot about them by the size of their boner-induced nosebleed (Boy, there's something you're only going to hear when describing anime). Anyways, that's why Ebisu is here. Sure, the show gives us a lot more material of Jiraya being a perv, but this minor recurring character uses his few appearances to maximum effect.
Ebisu is such a big perv, his skills as one of Konoha's most elite ninja are completely defeated simply by being surrounded by transformed ninja babes. He doesn't just lose, though; he gets such a giant nosebleed it causes him to be propelled several feet in the air and then faint from blood loss. That's something that deserves, uh, well not respect but, something.
---
5. Dandy from Space Dandy

Episodes: 13
Aired: January 2014 – March 2014
Some space operas are about fighting technologically superior oppressors, some are about maintaining peace between alien cultures, some are about facing the worst aspects of humanity and some are about going on an interplanetary trip to eat at every location of your favorite breastaurant chain.
Enter Dandy, a man who aims to do just that as only one portion of his never-ending quest for titties. Or butts. Or whatever else, really. Sure, sometimes he's a space-faring badass who's a genius at surfing, shooting, and mastery over space and time itself. But most of the time, he's a lecherous mix between Cobra and Larry Laffer. And we wouldn't have it any other way.
---
4. Arsène Lupin III from Lupin III

Episodes: 23
Aired: October 1971 – March 1972
Lupin is the greatest thief in the world, always popping at the seams to steal, loot, and plunder the world's treasures, one of those treasures being whatever hot woman he happens to come across. He has no reservations about putting one of his meticulously coordinated plans on hold to sneak his way into stealing some precious treasure if he thinks it will let him sneak his way into an alluring young woman's pants. Lupin even keeps the lovely Fujiko Mine as a consistent part of his crew despite how many times she's betrayed them partially because she's a talented thief, yes, but mostly because it will provide him with more opportunities to get his hands on her.
Lupin loses a few spots because his perviness has been strongly trimmed down since his marriage to his wife Rebecca in 2015, but with 44 years of him getting his hands, face, mouth, and more on the busts and butts of unsuspecting women the world over, that changes little.
---
3. Minoru Mineta from Boku no Hero Academia (My Hero Academia)

Episodes: 13
Aired: April 2016 – June 2016
You would think that the character with some of the highest book smarts in a class of superheroes in training despite a lack of practical aptitude could bring something special to the cast, maybe occupying a role centered around intel or strategy. My Hero Academia would tell you that you're completely wrong, however, because clearly, this sort of character would be a sleazy voyeuristic girl-crazy creeper with grape hair since that's exactly what Mineta is. His only defined motivation for wanting to be a hero is attracting lots of female fans while stalking the most unattainable of lady-heroes.
And stalk he will, as Mineta spends about 80% of his screen time climbing the walls of hot springs, peeping through glory holes, and ogling just about every female body in sight. Mineta is basically the antithesis of a hero and judging by how nearly all his lewd acts end in him being brutalized like a ragdoll, his unstoppable drive to creep on all the ladies keeps him going through it all.
Hell, Mineta's ambition for getting an eyeful of heroic girls is so extreme it gave him the willpower to beat Midnight, a pro-hero who becomes more dangerous the more of her skin she exposes in a fight that showcased his lechery as being both his greatest vice and his strongest weapon. We're frankly not sure what's weirder; the fact that he's able to get this much from sex crimes, or the fact that the exact same character canonically said the sentence "my balls can stick for a whole day" and it was somehow not in a sexual context.
---
2. Kintaro Ooe from Golden Boy

Episodes: 6
Aired: October 1995 – June 1996
Kintaro lives by only one motto: Life is study. This mostly means that he wants to spend his life seeing as much of Japan as possible in order to learn tons of different trades and earn an educated view of the world as a result. It's a philosophy all about study as a way to improve one's self and help make the world a better place.
It's also a philosophy of studying the bodies of attractive women he meets along the way and studying how best to get them in bed. Each episode of this 90s otaku classic features Kintaro learning a new job and wooing a new woman. He always seems pretty bad at it, mostly due to a combination of being really desperate and bad at hiding his horniness. Yet much like Mineta, his perverseverance always rewards him in the end, but unlike Mineta, his success comes in the form of actually getting the girls to like him.
Sure, they only do so once he's gone, but you can't even say that much about the characters lower on the list so it still works. It helps that Kintaro also has easily the best perv faces in the business. You should definitely give this a watch if you want to see how high the bar can be for male anime pervert expressions.
---
1. Ayame Kajou from Shimoneta to Iu Gainen ga Sonzai Shinai Taikutsu na Sekai (Shimoneta: A Boring World Where the Concept of Dirty Jokes Doesn't Exist)

Episodes: 12
Aired: July 2015 – September 2015
Ayame is hands down the easiest choice for a #1 spot any of our lists have had in a very long time. Not only is she anime's greatest pervert, but her qualifications for that position can almost all be seen from just her character design alone. In case you don't know, Shimoneta takes place in a world where saying, looking at, drawing or doing just about anything dirty can get you arrested. Her schoolgirl uniform may look like a normal outfit worn by girls in high school… mostly because it is, but you'll notice Ayame's skirt is weirdly long, signaling the society's chaste morals. The show also shows Ayame's rejection of these morals by having her wear an obviously short mini-skirt as soon as she's off-campus. But that's not the only thing that changes about her design when she's out of class. She lets down her hair, takes off those bulky nerd-glasses she doesn't even need and adopts an all-around less restrained body language indicating how free-spirited she truly is.
But we haven't even gotten to talking about Ayame's design for her terrorist alter ego: Blue Snow. This is the outfit she dons to commit atrocious crimes in public such as making dirty jokes and it says everything you need to know about her as a pervert since all she has is a mask made of panties and a white smock covering her otherwise naked body. But this design also shows us how Ayame sees her own perversion and her costume's resemblance to that of a superhero lets us know that she sees herself as just that, with her lewdness, of course, being her proverbial superpower. The fact that she uses white panties (which are generally anime shorthand for purity) has the fascinating dual-meaning of expressing how she rejects societal concepts of purity while also believing her own morals that perversion is good and should not be censored to be the real pure ideals and how could you argue with someone dressed like that?
---
Final Thoughts
As long as anime is around, we can guarantee that it will not be wanting for pervy characters, and that's in part thanks to the influence of classic characters like these. But did we miss any important lechers from our favorite medium? Probably, so let us know your choices in the comments.
---
---
They are funny, they love girls, and they're perverts. It's difficult not to find these kind of characters in anime. They're needed and are funny characters who make anime more easy to fall in love with. Who doesn't love a funny character? In most cases, they're old men who can't seem to stop ogling girls and get shot down every time they try to make their pervy dreams come true.
Even though these hilarious figures are perfect supporting characters in anime. They also make great main protagonist at times. For instance, when looking at young boys who can't seem to stop staring at those cute girls,they will not get the opportunity to explain themselves when caught. The only thing they receive is a smack at the head and total rejection. A truly funny character in the world of anime.
Let's dig deeper into this list with the top 10 Perverts/Sukebe Characters in Anime!
10. Konata Izumi from Lucky Star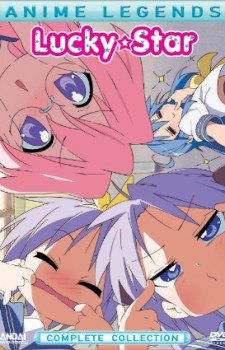 Episodes: 24
Aired: April 8, 2007 – September 17, 2007
It may seem a little strange to see Konata Izumi on this list filled with perverts in anime. But when going into Kona-chan's hobbies and interests, it will all be clear. She loves adult video games and fetish cosplay. This interest runs in the family as well because her father Soujirou buys these games for himself and his daughter to play together.
She might not be as out there with more perverted stuff like the other characters on this list but she has a tendency to bring up inappropriate topics and trying to play dress up with her friends.
---
9. Tsuchiya Kouta from Baka to Test to Shokanju

Episodes: 13
Aired: January 7, 2010 – April 1, 2010
Kouta is a 2nd Grade high school student at Fumizuki Gakuen, in Class F. He is more a quiet kind of student. Perhaps why is known as The Perverted Ninja. He is not one of the smartest student but when it comes to sex, that's where his true potential lies.
Kouta is more of a cute and silly kind of pervert on this list because he is just a young high school student. And it's funny and silly to see his knowledge about why skirts are so great and why a man's dreams and hopes lies underneath it.
---
8. Issei Hyoudou from High School DxD

Episodes: 12
Aired: January 6, 2012 – March 23, 2012
Issei is a second-year high school student at Kuou Academy. He often fantasizing about women naked, and is a well known pervert at the Academy. Which is why he is seen as a creepy student at the school. He attracts a lot of girls, even though he is a pervert, and has a creepy way about himself around the school.
Maybe what makes him stand out as a pervert is his dream to become a Harem King and he has a big obsession with the female body, especially boobs. Which is why he wants to become a Harem King so he can do a lot of perverted things to his president's boobs.
---
7. Sanji from One Piece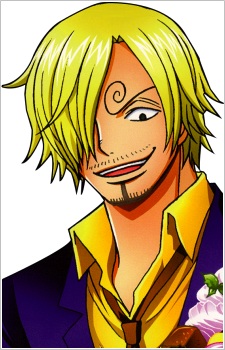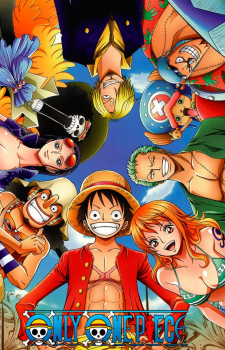 Episodes: Unknown
Aired: October 20, 1999 - Ongoing
Sanji is a competitive and trash-talking guy when around other men. It's only being around women when he kind of switches personalities. Sanji has a lot of respect for any beautiful woman that crosses his path. Because of his behavior he has received the nickname, perverted cook.
He has the tendency to be a little too helpful around women at times when they don't even need it. When around women, he often completely loses it which will end in a nosebleed much like a fountain.
---
6. Sakata Gintoki from Gintama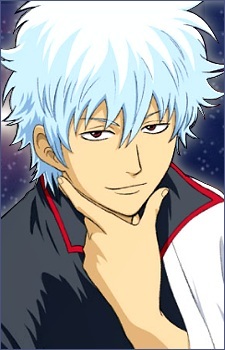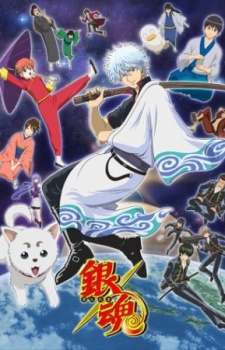 Episodes: 201
Aired: April 4, 2006 – March 25, 2010
Sakata Gintoki is a samurai living in an era when samurai are no longer needed. Gintoki has natural silver hair, which he blames for his not so good love-life. It seems like Gintoki only has eyes for one girl, the TV's weather girl, Ketsuno. The only time he is seen blushing is when he tries to make use of Sadaharu and Ketsuno's dog to get a chance to talk to her.
Even though a couple of female characters have shown interest in Gintoki, he usually doesn't show a response back and just puts up with them as annoyances. He shows more of a laid back style when it comes to women.
---
5. Kon from Bleach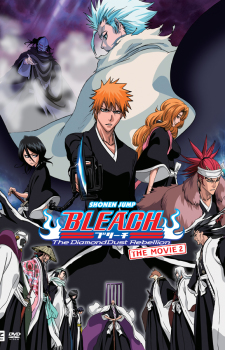 Episodes: 366
Aired: October 5, 2004 – March 27, 2012
Kon is quite perverted and often takes advantage of his form to get girls to hug him against their chests, which often doesn't go as planned. After Ichigo becomes less dependent on Kon to transform, Kon tells Ichigo that he wouldn't mind taking Ichigo's body out for a spin, saying that he would love to go ogling and pulling up skirts because, as he puts it, "It's Ichigo's reputation that gets damaged."
Kon's love for Rukia is shown a lot when calling her big sister and being turned down.
---
4. Tina Foster from Ai Yori Aoshi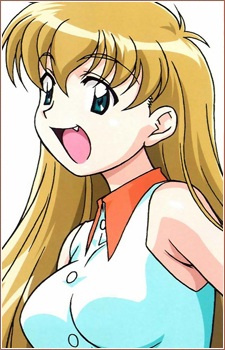 Episodes: 24
Aired: April 11, 2002 – September 26, 2002
The fact that Tina was first a shy girl when growing up, is maybe why it's surprising how she can be such a pervert. But she's in this list of perverts in anime because she has a strange habit, maybe one of the more weird kind. She has a habit of grabbing everyone's boobs. But she does this in the most positive, hyper, happy and loud way.
It doesn't matter if she knows the person she grabs or not, it will happen. Because this is more normal with boys, it would be natural to think it's because she loves girls and boys. This is not the case, it's mainly because of her love for the main character of the anime, Kaoru Hanabishi.
---
3. Youto Yokodera from The Hentai Prince and the Stony Cat

Episodes: 12
Aired: April 13, 2013 - June 29, 2013
Yokodera Youto is the main protagonist and he is portrayed to secretly be a huge pervert who can't truly express his inner self because his actions are always misunderstood. He makes a wish to the infamous 'Stony Cat', and is no longer capable to lie and make excuses.
So, he loses this part of himself. Because he is young and even though he is a very big pervert, he is seen as a cute anime character. But in the anime, all the girls want to hit him because of his pervy way of life. Since Yokodera has made a wish to always speak his mind, he is seen as a pervert all the time. Thus, the girls have no problem to make him pay for saying such perverted things.
---
2. Jiraiya ''Ero-Sennin'' from Naruto

Episodes: 220
Aired: October 3, 2002 – February 8, 2007
Jiraiya is one of the three most powerful ninjas from Konoha and trained by the third Hokage, Hiruzen Sarutobi. Jiraiya is a funny pervert, partly because of his age and that he is a very powerful ninja beneath the old funny look and attitude.
Even though he is such a powerful ninja, any girl that meets Jiraiya's eyes will have him lovestruck, for he loves women. He is not shy about is love for women, partly why he is also the author of a famous adult novel, which is very popular in the village amongst the men.
---
1. Master Roshi from Dragon Ball

Episodes: 153
Aired: February 26, 1986 – April 12, 1989
Master Roshi is an ancient and wise martial arts master, the first character to introduce the famous Kamehameha to the world. Though he may look like a weak old man, Roshi is actually a powerful warrior. Master Roshi is both a wise and a big perverted old man.
Sometimes, he gets cranky like all old men get. He lives at Kame House, a old house on a small isolated island which serves as a meeting place for his friends. He stands out as a pervert because of his typical features, who still loves girls as he does not hide it, or he doesn't do it well. He does this to all women because he absolutely has no fear of being the old perverted man he is.
---
Done, a list filled with perverts! Please comment down bellow if you believe there are some perverts that need to be mentioned. Because I know there is a lot of them in the cute world of anime.
---