They are funny, they love girls, and they're perverts. It's difficult not to find these kind of characters in anime. They're needed and are funny characters who make anime more easy to fall in love with. Who doesn't love a funny character? In most cases, they're old men who can't seem to stop ogling girls and get shot down every time they try to make their pervy dreams come true.
Even though these hilarious figures are perfect supporting characters in anime. They also make great main protagonist at times. For instance, when looking at young boys who can't seem to stop staring at those cute girls,they will not get the opportunity to explain themselves when caught. The only thing they receive is a smack at the head and total rejection. A truly funny character in the world of anime.
Let's dig deeper into this list with the top 10 Perverts/Sukebe Characters in Anime!
10. Konata Izumi from Lucky Star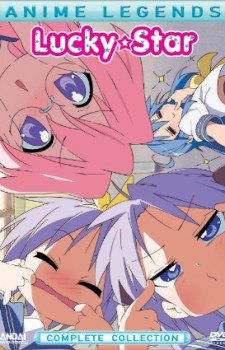 Episodes: 24
Aired: April 8, 2007 – September 17, 2007
It may seem a little strange to see Konata Izumi on this list filled with perverts in anime. But when going into Kona-chan's hobbies and interests, it will all be clear. She loves adult video games and fetish cosplay. This interest runs in the family as well because her father Soujirou buys these games for himself and his daughter to play together.
She might not be as out there with more perverted stuff like the other characters on this list but she has a tendency to bring up inappropriate topics and trying to play dress up with her friends.
---
9. Tsuchiya Kouta from Baka to Test to Shokanju

Episodes: 13
Aired: January 7, 2010 – April 1, 2010
Kouta is a 2nd Grade high school student at Fumizuki Gakuen, in Class F. He is more a quiet kind of student. Perhaps why is known as The Perverted Ninja. He is not one of the smartest student but when it comes to sex, that's where his true potential lies.
Kouta is more of a cute and silly kind of pervert on this list because he is just a young high school student. And it's funny and silly to see his knowledge about why skirts are so great and why a man's dreams and hopes lies underneath it.
---
8. Issei Hyoudou from High School DxD

Episodes: 12
Aired: January 6, 2012 – March 23, 2012
Issei is a second-year high school student at Kuou Academy. He often fantasizing about women naked, and is a well known pervert at the Academy. Which is why he is seen as a creepy student at the school. He attracts a lot of girls, even though he is a pervert, and has a creepy way about himself around the school.
Maybe what makes him stand out as a pervert is his dream to become a Harem King and he has a big obsession with the female body, especially boobs. Which is why he wants to become a Harem King so he can do a lot of perverted things to his president's boobs.
---
7. Sanji from One Piece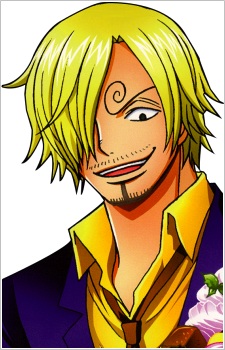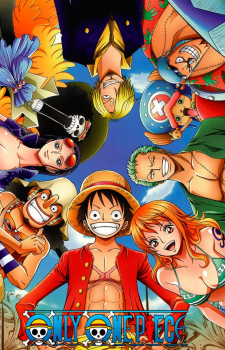 Episodes: Unknown
Aired: October 20, 1999 - Ongoing
Sanji is a competitive and trash-talking guy when around other men. It's only being around women when he kind of switches personalities. Sanji has a lot of respect for any beautiful woman that crosses his path. Because of his behavior he has received the nickname, perverted cook.
He has the tendency to be a little too helpful around women at times when they don't even need it. When around women, he often completely loses it which will end in a nosebleed much like a fountain.
---
6. Sakata Gintoki from Gintama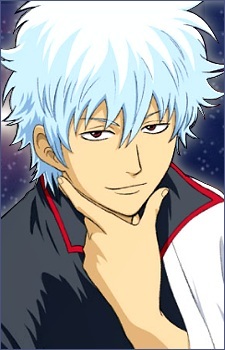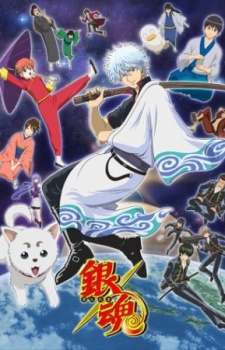 Episodes: 201
Aired: April 4, 2006 – March 25, 2010
Sakata Gintoki is a samurai living in an era when samurai are no longer needed. Gintoki has natural silver hair, which he blames for his not so good love-life. It seems like Gintoki only has eyes for one girl, the TV's weather girl, Ketsuno. The only time he is seen blushing is when he tries to make use of Sadaharu and Ketsuno's dog to get a chance to talk to her.
Even though a couple of female characters have shown interest in Gintoki, he usually doesn't show a response back and just puts up with them as annoyances. He shows more of a laid back style when it comes to women.
---
5. Kon from Bleach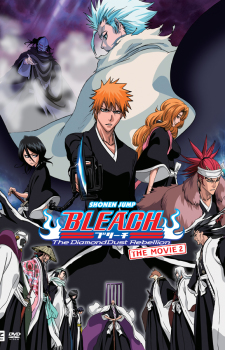 Episodes: 366
Aired: October 5, 2004 – March 27, 2012
Kon is quite perverted and often takes advantage of his form to get girls to hug him against their chests, which often doesn't go as planned. After Ichigo becomes less dependent on Kon to transform, Kon tells Ichigo that he wouldn't mind taking Ichigo's body out for a spin, saying that he would love to go ogling and pulling up skirts because, as he puts it, "It's Ichigo's reputation that gets damaged."
Kon's love for Rukia is shown a lot when calling her big sister and being turned down.
---
4. Tina Foster from Ai Yori Aoshi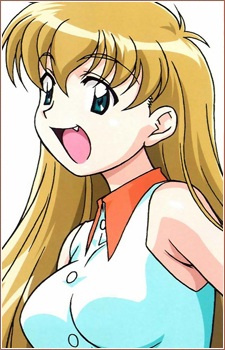 Episodes: 24
Aired: April 11, 2002 – September 26, 2002
The fact that Tina was first a shy girl when growing up, is maybe why it's surprising how she can be such a pervert. But she's in this list of perverts in anime because she has a strange habit, maybe one of the more weird kind. She has a habit of grabbing everyone's boobs. But she does this in the most positive, hyper, happy and loud way.
It doesn't matter if she knows the person she grabs or not, it will happen. Because this is more normal with boys, it would be natural to think it's because she loves girls and boys. This is not the case, it's mainly because of her love for the main character of the anime, Kaoru Hanabishi.
---
3. Youto Yokodera from The Hentai Prince and the Stony Cat

Episodes: 12
Aired: April 13, 2013 - June 29, 2013
Yokodera Youto is the main protagonist and he is portrayed to secretly be a huge pervert who can't truly express his inner self because his actions are always misunderstood. He makes a wish to the infamous 'Stony Cat', and is no longer capable to lie and make excuses.
So, he loses this part of himself. Because he is young and even though he is a very big pervert, he is seen as a cute anime character. But in the anime, all the girls want to hit him because of his pervy way of life. Since Yokodera has made a wish to always speak his mind, he is seen as a pervert all the time. Thus, the girls have no problem to make him pay for saying such perverted things.
---
2. Jiraiya ''Ero-Sennin'' from Naruto

Episodes: 220
Aired: October 3, 2002 – February 8, 2007
Jiraiya is one of the three most powerful ninjas from Konoha and trained by the third Hokage, Hiruzen Sarutobi. Jiraiya is a funny pervert, partly because of his age and that he is a very powerful ninja beneath the old funny look and attitude.
Even though he is such a powerful ninja, any girl that meets Jiraiya's eyes will have him lovestruck, for he loves women. He is not shy about is love for women, partly why he is also the author of a famous adult novel, which is very popular in the village amongst the men.
---
1. Master Roshi from Dragon Ball

Episodes: 153
Aired: February 26, 1986 – April 12, 1989
Master Roshi is an ancient and wise martial arts master, the first character to introduce the famous Kamehameha to the world. Though he may look like a weak old man, Roshi is actually a powerful warrior. Master Roshi is both a wise and a big perverted old man.
Sometimes, he gets cranky like all old men get. He lives at Kame House, a old house on a small isolated island which serves as a meeting place for his friends. He stands out as a pervert because of his typical features, who still loves girls as he does not hide it, or he doesn't do it well. He does this to all women because he absolutely has no fear of being the old perverted man he is.
---
Done, a list filled with perverts! Please comment down bellow if you believe there are some perverts that need to be mentioned. Because I know there is a lot of them in the cute world of anime.