Lupin the Third 2015
Whether the first shot just doesn't work out or a franchise just needs a new coat of paint, reboots have become common practise across the entertainment industry as of late. Whether it's the new Hitman game attempting to wipe the slate of Absolution or Spiderman trying to forget about Tobey Maguire, this is a widespread trend that doesn't seem set to stop anytime soon. However, whilst anime hasn't been hit by the reboot fever as much as western media, there are still some great examples.
10. Fate/Stay Night: Unlimited Blade Works

Episodes: 26
Aired: October 2014 - June 2015
The Fate series has seen its fair share of hands when it comes to animation. With the original animation being produced at Tatsunoko Production, the series was selected for an anime adaptation in 2010, this time with Studio DEEN. However, this game of pass-the-parcel was not over yet when Ufotable created a new anime adaptation in 2014. With brilliant compositing work and flashy effects, Fate/Stay Night: Unlimited Blade Works puts this 2004 Visual Novel into a brand new light.
When Shirou Emiya is dragged into the Holy Grail War, he must work with Saber to survive against attacks from some of history's greatest warriors. With magic, deception and sparkly dolphins (for one reason or another), Shirou must overcome his own doubts and take up arms in this exhilarating action series.
---
9. Doraemon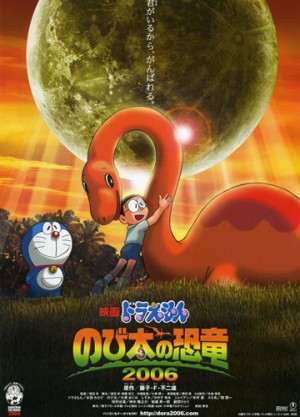 Episodes: 730+
Aired: April 2005 - ongoing
Doraemon just doesn't stop getting rebooted. One series stops and shortly after, the producers find a way to bring it back. After the original 1973 series was cancelled after just 26 episodes due to the studio going bankrupt, it was Shin-Ei Animation that picked it up again in 1979, creating an incredible 1787 episodes until the series ended in 2005. That's when they rebooted the series just a month later, this time co-produced by Studio Pierrot.
There are very few kids' shows that manage to maintain their soul after years of reinvention. Seriously, have you seen Bananas in Pyjamas? The results can be horrifying. (Please ignore "Stand By Me Doraemon" or my analogy falls flat). Doraemon has a formula that lends itself to constant and unlimited plot development that never has a chance to get boring. As one of Japan's most popular anime series on TV, there is no way that Doraemon could escape this list.
---
8. Ushio to Tora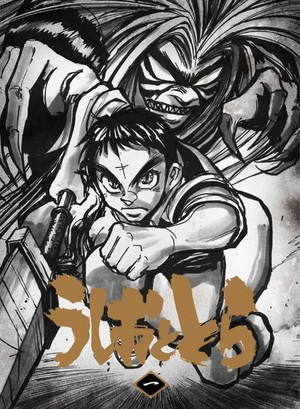 Episodes: 26
Aired: July 2015 - December 2015
It's one thing to reboot a series for a modern audience. It's another to reboot it as if it were still the 90s. After the OVA series in 1992, it wouldn't be too much of a stretch to say that the franchise was done and dusted. That was until this year, when it was announced that Studio MAPPA would be collaborating with the new Studio VOLN to reboot the series.
However, as I inferred, this isn't your regular reboot. Over-the-top expressions, zany dialogue and ancient character designs, Ushio to Tora is an HD window into time since past, utilising techniques that are a foreign concept within modern anime. It's that typical monster-of-the-week show that has become atypical as time passed and it makes for the perfect modern anime for classic anime fans.
---
7. Yatterman Night

Episodes: 12
Aired: January 2015 - March 2015
Tatsunoko Production is somewhat obsessed. As one of anime's biggest names during the 60s and 70s, they've spent their years reliving the glory days, expanding upon old franchises. One such franchise is the successor to Time Bokan, Yatterman in 1977. Playing out as a Power Rangers-esque sort of show with silly mechs and wacky villains, Yatterman was a blast. But enter Yatterman Night in 2015 and the series has taken a very different approach.
Following the ancestors of the evil Doronbow gang, they must work to liberate a world that has been enslaved by the original heroes, the Yattermen gone corrupt. Created for the 40th anniversary of the Time Bokan franchise, Yatterman Night is an innovative reboot that turns the franchise upside down.
---
6. Fullmetal Alchemist: Brotherhood

Episodes: 64
Aired: April 2009 - July 2010
Perhaps the most popular entry on this list, Fullmetal Alchemist has involved two different attempts at adaptation. The first series in 2003 was created as an original venture in many ways. With a new ending and many new scenarios, the series was created well before the manga had even begun to wrap itself up. It was only in 2009 that a new adaptation was released, this time as a faithful adaptation that makes little attempt to deviate from the original plot.
Whilst both series have their merits and neither is particularly better than the other, it's clear that this reboot is certainly the most popular of the two, sitting at the number one place on MyAnimeList. With incredible animation within many of the fight scenes and standout moments throughout, this is one adventure that nobody should ever miss out on.
---
5. Osomatsu-san

Episodes: ???
Aired: October 2015 - ongoing
There's always a risk with reboots that the franchise may have fallen into irrelevance in the meantime. This is often the cases with new series based on 20+ year old brands and these shows often need to make a conscious effort to both remind viewers of its history and create something new for a modern audience. So it's no surprise that Osomatsu-san is pulling out all stops to create something new and unique for the 50 year old gem that was Osomatsu-kun.
A parody of modern anime, a parody of classic anime and most of all, a parody of itself. Osomatsu san is the ultimate comedy series for this fall season and has redefined the style of comedy for a new audience. With one of the Gintama directors in charge, you probably already know what to expect with this one and it's certainly an unexpected but welcome reboot to this classic series.
---
4. Hunter X Hunter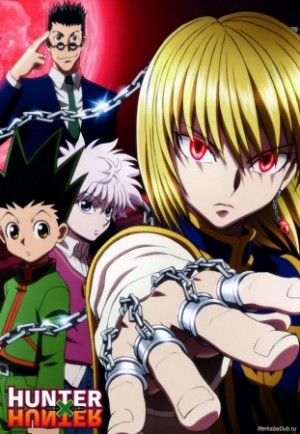 Episodes: 148
Aired: October 2011 - September 2014
Hunter X Hunter has been an odd case. In the past few years, the author has consistently gone AWOL leaving his manga with very slow progression. The series was originally adapted in 1999, only for it to be halted due to the lack of source material within the next arc, known as the "Chimera Ant arc". It wasn't until 2011 that they had enough material to continue the series, although due to the large gap in time, it was developed as a reboot instead.
As far as adventure series goes, Hunter X Hunter is one of the best out there. Great character dynamics, incredibly creative fights and with a power system that actually makes some amount of sense, it's no wonder that this was the series that got a second chance. Despite having loved the 1999 series, I just couldn't stop myself from loving this reboot even more with its sensical finale and awesome animation quality.
---
3. Yozakura Quartet: Hana no Uta

Episodes: 13
Aired: October 2013 - December 2013
Sometimes when you're looking for something amazing, you have to ask twice. When the 2008 adaptation by Nomad failed to impress, Tatsunoko were brought in to do have another crack at it, this time with webgen genius Ryo-timo making his directorial debut in 2010. Not any normal directorial debut, I should add. Ryo-timo went from a key animator to director, animation director, character designer, storyboard artist and whatever other titles he could give himself in just one series.
Following the Hizumi Life Counseling Office, our four protagonists with abilities of their own must work to protect the town of Sakurashin, where youkai and human co-exist as mysterious events arise, threatening the peace. It's a brilliant series that excels far beyond the original attempt in 2008 that you need to watch. Just look up a watch order first, as the chronology is anything but simple.
---
2. Gundam Build Fighters

Episodes: 25
Aired: October 2013 - March 2014
The Mobile Suit Gundam series has been an ongoing venture since 1979 and has always existed within this world of war drama and mecha ever since, even within its many alternate timelines. So to say that 2013's Gundam Build Fighters was a godsend would be an understatement, as it reboots the series once more, this time for a completely new audience.
Taking a step away from the larger scale conflicts involved within the franchise, this reinvention takes inspiration from series like Beyblade and Pokemon to develop something on a smaller scale involving Gundam figures. Whilst the series could just be considered as an advertisement for Gunpla, it would have to also be considered as the best advertisement of all time. It's a brilliant new angle for the franchise that I look forward to see expansion of in the future.
---
1. Gatchaman Crowds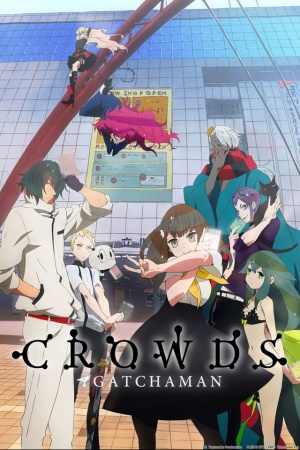 Episodes: 12
Aired: July 2013 - September 2013
As another entry into Tatsunoko's nostalgia trip, Gatchaman Crowds is a reboot of the beloved Science Ninja Team Gatchaman in 1972. Originally a series about superheroes within a science fiction world, Gatchaman along with its sequels was a staple of 70s anime. So it stands to reason that 2013's Gatchaman Crowds should act as a representation on modern 21st century life and the place of superheroes in an internet age.
Following the new Gatchaman team, Gatchaman Crowds deal with conflicts related to society as a whole. Whilst Berg Katze (A reference to Berg Katse in the original) is certainly the catalyst for chaos, it's society and the media that is the true enemy and this is expanded on to new heights in the second season, Gatchaman Crowds insight. In this series, the new Gatchaman team must work together to redefine their place as superheroes in the modern age and ultimately save the world from itself. Not only has Gatchaman Crowds redefined the 70s superhero anime, it's redefined superheroes as a whole, making it the perfect reboot and a very confident #1 on this list.
---
Young Black Jack
The scope of "reboot" is certainly a wide one and there's many ways to reinvent franchises of the past. In case such as Hunter X Hunter and Fullmetal Alchemist, they are just expanding upon the original, but some of our more inventive cases like Gatchaman Crowds and Osomatsu-san are certainly something special and I would love to see more. Who knows? Maybe it's about time for an Astro Boy modern reboot where instead of fighting crime, he fights his battles in comments sections instead. How about you let us know what your favourite anime reboot series are and maybe Astro will turn up to argue with you.
---