También puedes leer este artículo en:Español
We all know Japan is one of the most influential countries in terms of video games, and we also know Japanese culture is one of the richest and more interesting ones. Figures like ninjas, emperors, and samurai are an important part of Japan's history, and for that reason, there are many stories that ended up as beloved video games.
Although ninjas are arguably the most extended Japanese figure in the world, this time we'll concentrate on the samurai, military warriors with impressive sword skills and awesome armors. How about reviewing 10 of the best games based on them?
10. Way of the Samurai 4

System: PlayStation 3 and Microsoft Windows
Publisher: NIS America
Developer: Acquire
Release Dates: Aug. 21, 2012
Way of the Samurai was born as a franchise at the beginning of the last decade, reaching in 2011 its fourth installment, much more complete and extensive than the previous ones. For example, this time we have up to 10 possible endings for a much more elaborate story, which in turn provides more narrative benefits. This game also offers much more options when customizing our character.
WotS 4 raises a triad between the last Shogunate, a group of political rebels, and a fraction of the British Royal Navy. Here, a certain level of realism (such as the importance of a language barrier) is mixed with fantasy combat skills, always at the service of a history of war and politics. If you like fanservice, there are beautiful armors and costumes... but also the beautiful Kinugawa sisters, who can both torture you or make you join her erotic games.
---
9. Genji: Dawn of the Samurai

System: PlayStation 2
Publisher: Sony Computer Entertainment
Developer: Game Republic
Release Dates: Sep. 20, 2005
If there's something that many samurai stories have in common, it's probably the appearance of a hero that resolves some dispute between clans. In addition to that, another popular element in these games is revenge... now guess what this game combines! Genji: Dawn of the Samurai introduces us to Yoshitsune Minamoto, a hermit who returns to the village to take down the Taira clan. The war between the Taira and the Minamoto clans is one of the most famous in Japan's history!
We can play as Yoshitsune or Benkei Musashibo, a vassal of him. In any case, we' ll have battles full of enemies and always focused on combos, so Genji becomes a very attractive game visually, even if you're just mashing buttons. Both characters have their own playstyle too! If you know how to differentiate history from fiction, you may also learn a thing or two about Japan. Unfortunately, and although it's better than its sequel, Dawn of the Samurai doesn't have events as historically faithful as the war between samurai and giant crabs...
---
8. Bushido Blade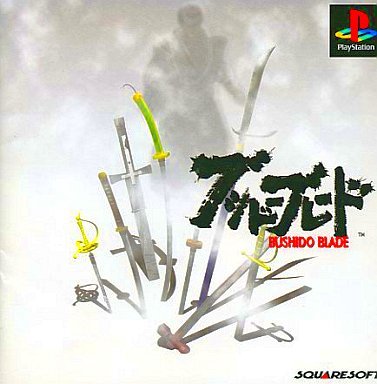 System: PlayStation
Publisher: Sony Computer Entertainment
Developer: Light Weight
Release Dates: Sep. 30, 1997
For those looking for realism, we have Bushido Blade, a fighting game where we don't have superpowers, time limits, life bars, or anything like that. It's all about 2 people measuring their skills in relatively large settings. In addition to choosing our character among the 7 available (6 plus one unlockable), we must also choose our weapon, with the Japanese ones having historically-accurate data in terms of length and weight, which directly affect the gameplay.
Through Bushido, the famous code of the samurai, we see a modern version of those traditions, in a dojo that survived until modern times. The Bushido code being present is the cherry on top of the gameplay cake, forbidding attacks from the back or any kind of trap. Sadly, we never got a remake with updated graphics, but Bushido Blade's gameplay is still fun, and there's no other game like it.
---
7. Samurai Warriors 4-II

System: PS Vita and PlayStation 3
Publisher: Koei Tecmo
Developer: Omega Force
Release Dates: Sep. 29, 2015
After Dynasty Warriors' success, another franchise was born: Samurai Warriors, a look at what happened in the Sengoku era of Japan but adding the musou essence we all like. This kind of games tend to present us a solitary hero, capable of annihilating a legion of enemies wave after wave. Of course, fighting a samurai wasn't that easy... but does it really matter?
In the Samurai Warriors saga we have a series of battles in which we can choose a character and take it in a very similar way to RPG games, but then entering huge arenas where rival warriors abound. On pair with the story mode, and also with elements taken from Japan's own history, we have the so enjoyable survival mode, where we test our ability under pressure. Can you kill them all without being touched?
---
6. Samurai Shodown VI

System: PlayStation 4
Publisher: Sega
Developer: SNK Playmore
Release Dates: November 22, 2016
Being the samurai so formidable warriors, it was to be expected that sooner or later there would be fighting games based on them. We've already talked about Bushido Blade, but for those who like classic fights, there's an even better saga: Samurai Shodown. With more than 40 characters to choose from, Samurai Shodown offers several examples of what a samurai truly is, from the most typical archetype to more current-yet-reminiscent versions, sexy samurai ladies included.
Some characters are based on historical figures, famous ninjas and samurai such as Amakusa Shiro Tokisada (Shiro Amakusa) or the famous Hanzo Hattori... although we also have others like Chample, a mythological creature of the Okinawan culture. For the rest, it's your typical and colorful 2D fighting game. If you like SNK games like Fatal Fury or The King of Fighters, then you're good to go.
---
5. For Honor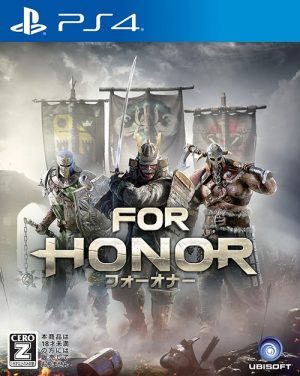 System: Microsoft Windows, Xbox One and PlayStation 4
Publisher: Ubisoft
Developer: Ubisoft Montréal
Release Dates: Feb. 14, 2017
For Honor is a very particular addition to this list, because although it's a relatively new game and very visually attractive, the samurai are just one of the 3 factions available, the others being vikings and knights. Within the samurai we have several classes of characters with their own combat characteristics, being them Orochi, Kensei, Shugoki, Shinobi, Nobushi and the later added Aramusha.
From the ones respecting the Bushido rules to the most ruthless assassins, the samurai contribute a lot to the lore of this game and stand out for their designs. Too bad this game never lived up to the initial hype. The fighting system, with combat mechanics alternating between defense and attack, is interesting enough but at the same time is disappointing. Still, For Honor is worth the try!
---
4. Total War: Shogun 2

System: Microsoft Windows, OS X and Linux
Publisher: Sega
Developer: The Creative Assembly
Release Dates: Mar. 15, 2011
So far, everything has been about action and amazing skirmishes, but we can also have those same combats under the mantle of tactics and strategy. The Total War saga has been highlighted by these factors, creating very intense games that however involve a lot of decision-making. Since this is a list for samurai games, we'll refer to Total War: Shogun, a branch that already has 2 entries.
Let's go back to the sixteenth-century feudalism, after the events of what was the Onin War. Our objective is going from daimyo to shogun, eliminating any clan that opposes us, all over Japan. From numerous battles on land to naval battles, Total War: Shogun 2 demonstrates that simplicity and complexity are divided by a very blurry line. As a fun fact, it's worth mentioning this game was created following the writings of Sun Tzu, the military mastermind!
---
3. Onimusha: Dawn of Dreams

System: PlayStation 2
Publisher: Capcom
Developer: Capcom Production Studio 2
Release Dates: Mar. 8, 2006
The third place goes for a quite popular franchise, being this fourth main entry (although sixth in total) one of the best of the series. Yuki "Soki" Hideyasu, our protagonist, is a determined and implacable warrior, heir to the powers of a demonic god. He is accompanied by Akane Yagyu, a teenage descendant of the famous samurai Jubei (inspired by Yagyu Jubei Mitsuyoshi, the great historical figure) who starred in Onimusha 2.
This is a direct sequel to Onimusha 3, where Oda Nobunaga is defeated. What you'll see here is a fine story of betrayals and legacies, mixing legends of samurai we know with magical powers and demons. Being PlayStation 2 one of the best consoles ever, and also one with a massive library of games, there's a reason Dawn of Dreams is so famous.
---
2. Nioh

System: PlayStation 4 and Microsoft Windows
Publisher: Sony Computer Entertainment, Koei Tecmo
Developer: Team Ninja
Release Dates: Feb. 7, 2017 (PS4), Nov. 7, 2017 (PC)
Launched as a PlayStation 4 exclusive but shortly followed by a PC version, Nioh was one of the gems of last year, thanks to its spectacular graphics, compelling story, frantic combats, and awesome soundtrack. While we have the typical Sengoku vibes, this game focuses on fighting monsters rather than rival clans. You never knew killing sixteenth-century youkai would be such fun!
Nioh's main character is a fictional version of William Adams, a British navigator who ended up being the second known non-Japanese samurai, also known as Anjin Miura. Logically, the link between Ieyasu Tokugawa (the shogun that initiated the Tokugawa era) and Hanzo Hattori is present, but the appearances of historical figures do not end there, of course. As we already stated, you'll be facing powerful and fearsome enemies, so... do you like Dark Souls? In that case, you can say Nioh is like a Dark Souls with samurai, to say the least.
---
1. Shadow Tactics: Blades of the Shogun

System: Microsoft Windows, Mac OS, Linux, PlayStation 4 and Xbox One
Publisher: Daedalic Entertainment
Developer: Mimimi Productions
Release Dates: Dec. 6, 2016 (PC), Aug. 1, 2017 (consoles)
So, what's the best samurai video game of them all? Truth be told, we never had a single doubt. Shadow Tactics: Blades of the Shogun is by far the best purchase (or download) you could do in this area. Back to feudal Japan, Blades of the Shogun is a spectacular RTS game that takes us to face Kage-sama, a warrior who threatens the authority of the shogun and could end the reigning peace. To face him and his army, we have an elite group formed by Mugen, Aiko, Yuki, Hayato, and Takuma; samurai, spy, thief, ninja, and shooter, respectively.
The game's divided into a series of missions in which we must eliminate enemies, infiltrate certain places, or simply reach certain objectives. We must intelligently use each of our characters' skills, although they won't always be available or in ideal conditions. Needless to say, Blades of the Shogun has been compared millions of times with the legendary Commandos saga. If you miss those days playing Pyro Studios' masterpiece, go straight to this jewel!
---
Final Thoughts
There are not so many video games focused solely on samurai, but you can indeed find a few fairly new games with samurai in them, like Warriors Orochi 4, Samurai Aces' remake, or the upcoming Samurai Gunn 2. Sometimes through fantasy and other times more attached to reality, these recommended video games are also a way to learn about Japanese culture. You'll end up browsing the web and reading about names, places, and old wars mentioned in these games!
Do you prefer ninjas or samurai? Would you be able to stay true to the Bushido code? The choice is yours, and you already have 10 more games to put it into practice!
---