What makes the shounen genre so popular compared to other notable genre is that it contains a variety of stories, all of which come with a particular hero or heroes, who must work together to try and overcome some sort of danger that lies ahead. Some examples of this include the very explosive and exciting One Piece, the action packed adventures of Goku in Dragon Ball Z, or the very emotionally charging Naruto series. There's just a cornucopia of titles to choose from all of which come with their own unique story and distinctive characters that make the experience wonderful.
10. Hirohiko Araki

Genre: Shounen
Date of Birth: June 7, 1960
Hirohiko Araki originally came onto the scene as Toshiyuki Araki in 1980, releasing several manga during that time such as his debut one-shot Poker Under Arms, Cool Shock B.T. which kickstarted his career, Baoh, and the Gorgeous Irene. Due to positive reception behind Cool Shock B.T. and Baoh, Araki decided to create a totally fresh new series that showcased a variety of eccentric characters, all with their own unique and colorful personality. Jojo's Bizarre Adventure made its debut in the Weekly Shounen Jump serialization back in 1987, and since then the series has managed to amass over 100 million copies sold in Japan alone, firmly placing Araki in the upper echelon of talented mangaka.
What makes Jojo's Bizarre Adventure so thrilling to read is that it truly does take you on a bizarre adventure as you follow the Joestar family who come to realize their unique superpowers and to take down supernatural foes that stand in their way. The manga has 8 parts all of which come with their own unique plot pertaining to each member of the Jojo family, but still manage to keep much of the universe connected. The popularity surged so much that light novels were printed, video games were developed, and tons of merchandise were sold.
---
9. Kazuki Takahashi

Genre: Shounen
Date of Birth: October 4, 1961
Card games back in the early 90's were a smash hit among kids, with the likes of Pokemon and Magic the Gathering taking all of our money. Another series that also took the world by storm was Kazuki Takahashi's Yu-Gi-Oh brand, which not only became a popular manga across the world but managed to become a very exciting card game as well that's still played today. Kazuki Takahashi started his career back in 1982, with his first work being Tokiou no Tsuma that published 8 years later. He released another series titled Tennenshoku Danji Buray which lasted only a year and had 2 volumes. It wasn't until 1996 that he finally found his breakthrough with Yu-Gi-Oh and since then, the series has become one of the biggest selling names worldwide.
What makes Yu-Gi-Oh so celebrated is that it incorporates a different type of story, which consists of characters who must battle against each other using special cards, each of which come with supernatural abilities. You follow Yugi as he awakens his alter-ego after solving the Millennium Puzzle, and must now solve conflicts by taking part in competitive endeavors. This was certainly an added plus because during the time a lot of competitive games had been released such as Monster Rancher, Pokemon, and Digimon as well. Throwing Yu-Gi-Oh into that mix, which never really placed its focus on high flying action scenes but rather on calculated battles of mind and soul, was truly a benefit for the series as a whole.
---
8. Tsugumi Ohba

Genre: Shounen
Date of Birth: N/A
Tsugumi Ohba made his way into the scene back in 2003 with the help from Takeshi Obata, another famed artist and illustrator who has worked alongside many famous mangaka in his career. They both released the incredibly popular Death Note series, which spanned about 3 years and has sold well over 30 million copies worldwide. Another major hit from the tag team was Bakuman, which also managed to amass quite a large following and became an inspirational manga for many upcoming mangaka as well.
Death Note amassed a huge cult following during its release, which not only became a hit in the anime scene but managed to score numerous awards and several live action films were made. The show stars Yagami Light, a university student who was getting fed up of how the justice system was conducted, and felt like he could rule the world in a better fashion. He comes across the famed Death Note, dropped by Ryuk and from there the rest is history. Bakuman was an inspiring tale of a young man with a dream to become the world's best mangaka, and so he and a group of friends decide to embark on that dream to not only prove a friend wrong but prove to themselves that they could change the world.
---
7. Nobuhiro Watsuki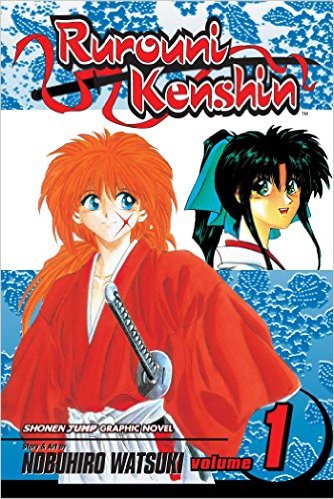 Genre: Shounen
Date of Birth: May 26, 1970
Nobuhiro Watsuki created one of Japan's most prolific manga in recent history and that's Rurouni Kenshin. This series created such an impact all over Japan, that it became a blockbuster film and managed to sell a plethora of merchandise as well. Nobuhiro Watsuki finds a lot of his inspirations from actual real life counterparts for example, Himura Kenshin was based on Kawakami Gensai, who is known to be one of the four Hitokiri of the Bakumatsu. A majority of the Rurouni Kenshin cast are all based on real life individuals who all played a major role in the growth of Japanese society.
Another title that Nobuhiro also attached to his name was Busou Renkin, the story of a young man named Kazuki Muto who becomes a warrior whose power comes from alchemy. He, along with other protagonists, must band together to stop the homunculi from terrorizing the Earth and restore peace before problems escalate. While not as in the mainstream as Rurouni Kenshin, Busou Renkin was an action packed manga that combined heroism, supernatural powers and strong emotions to bring the adventure to life.
---
6. Yoshihiro Togashi

Genre: Shounen
Date of Birth: April 27, 1976
Aside from being the man well known for marrying Naoko Takeuchi, one of the most celebrated female mangaka in Japanese history for Sailor Moon, Yoshihiro Togashi has also made a name for himself with the likes of Yu Yu Hakusho and Hunter x Hunter. These two titles alone speak volumes simply because both are instant classics, and have been quite notorious for being on hiatus for some time. While the fans desperately salivate over the next release of Hunter x Hunter, we can still bask in its greatness because it's such an impactful story that truly illustrates the importance of friendship and bonding. Yu Yu Hakusho is truly an amazing series as well because of the action packed scenes and beautifully scripted dialogue that goes along well with everything.
While both of these have gone on to become global hits and made Yoshihiro a demigod, he also managed to create other titles which may not have amassed such an explosion in popularity, but are certainly worth a read. Level E is Yoshihiro's other title which is a sci-fi story which follows an alien prince who comes crashing down onto Earth and must now reside with a high school student to get by. Much of the story is catered more towards humor, realistic art style and light hearted relationships, compared to the more action oriented duo of Yu Yu Hakusho and Hunter x Hunter. With two major awards under his belt along with the goddess of Shoujo by his side, there's no telling what Yoshihiro will come up with next.
---
5. Buronson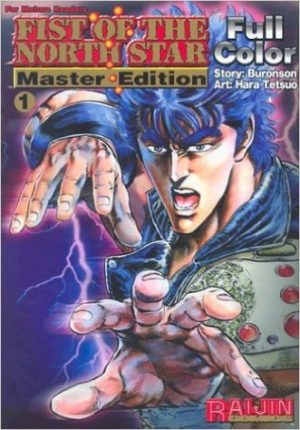 Genre: Shounen
Date of Birth: June 16, 1947
Buronson has admitted to having an obsession with American film, and took a lot of inspiration from western titles. His name for example is derived from famous movie actor Charles Bronson, who is noted for his signature moustache and blockbuster films in the 70's and 80's. What makes Buronson's manga so rich in story and character is that it combines both Japanese and western influence into one form, creating a very vibrant and electrifying adventure that you can only get from Buronson's work. His real name is Yoshiyuki Okamura but he also goes by the alias of Sho Fumimura too.
His most noteworthy achievement is Hokuto no Ken, also known as Fist of the North Star by many in the west, and it stars the hero Kenshiro who's out for revenge after being betrayed by someone he trusted and his girlfriend being held captive. Taking place in a very dystopian Mad Max inspired world, Kenshiro travels the vast lands for answers and unleashes a fury of attacks on the enemy if they stand in his way. The story itself is just so full of unpredictable twists and turns, along with non stop action at every corner. Other manga that we should mention are Heat, Lord and Ourou which was actually illustrated by Kentarou Miura, the man behind the extremely popular Berserk series.
---
4. Masashi Kishimoto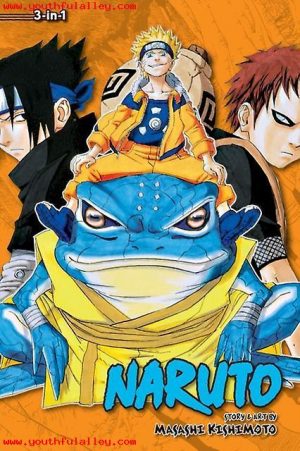 Genre: Shounen
Date of Birth: November 8, 1974
Masashi grew up with a passion for drawing and drew much of his inspiration from the likes of Akira Toriyama and Katsuhiro Otomo. Due to this obsession he became influenced to start creating his own manga, which he then published in the popular Weekly Shounen Jump shortly after. He admits to being a huge fan of the magazine and continues to support it to this day. Naruto flew into the scene back in 1999 and while it took off slowly with a ton of filler along the way, fans started to grow by the dozen and eventually erupted into what it is today.
Masashi Kishimoto can owe much his success to the overall story of the series which focuses around Naruto, a young boy with a dream to become the number one ninja and protect the world from evil. He must band together with other powerful ninjas, each with their own unique abilities, to put an end to the corrupt ninja clans and restore peace to the land. The series unfortunately came to an emotional end back in 2014 which brought tears to fans everywhere, but fortunately Boruto is the next installment in the series and hopefully it can live up to expectations.
---
3. Tite Kubo

Genre: Shounen
Date of Birth: June 26, 1977
Tite Kubo is yet another celebrated mangaka whose career initially started a bit slowly, but eventually catapulted him into stardom in a short span of time. While other mangaka have spread their wings and have created other titles, Tite kept his eye on the prize that was Bleach and made sure that it became the success he envisioned it to be. He grew up in Hiroshima and from a young age, he already knew what he was destined for and practiced drawing manga since then. He was most influenced by the classic Saint Seiya series and that's what inspired him to keep pursuing his dream. His other cherished work is Zombiepowder which ran in the Weekly Shounen Jump magazine but unfortunately was cancelled, due to emotional trauma that Tite had been going through around that time.
Fortunately for Tite much of the trauma he experienced prior all dissipated once Bleach exploded in popularity, and made him a household name around the world. The story follows Kurosaki Ichigo, a young man who never really had much going for him in life, until Rukia a shinigami from the Soul Society shows up out of the blue and warns him of the dangers that lie ahead with the Hollows. After succumbing to a life threatening injury, Rukia gives up some of her power and thus the powerful shinigami known as Ichigo was born.
---
2. Eiichiro Oda

Genre: Shounen
Date of Birth: January 1, 1975
Perhaps the biggest manga in the industry right now is One Piece and we have Eiichiro Oda to thank for all of the hype. Luffy and his crew of pirates have caused a stir worldwide and has now made Oda a very happy man, as his creation has become the best selling manga series of all time surpassing even the likes of Akira Toriyama and other powerful figures before him. He's been named one of the mangaka that helped to change the history of manga as a whole, and revolutionize the entire scope of artistic direction. One Piece just has so much depth and discovery that many find it difficult to even catch up to the 83 volumes in publication, along with the 700+ episodes in the anime series.
Luffy explores the Grand Line in search of the world's legendary treasure known as One Piece, in order to take the throne and become the King of Pirates. The story is honestly very simple in design but the amount of adventures that Luffy embarks on is endless, and it doesn't seem to be stopping anytime soon. That's the beauty of the series, it's that Oda created a very big canvas to work from and with the seven seas being so big and almost neverending, it ties in so well with the storyline. Each character is unique in their own way which is remarkable, considering just how many characters are actually introduced throughout the series.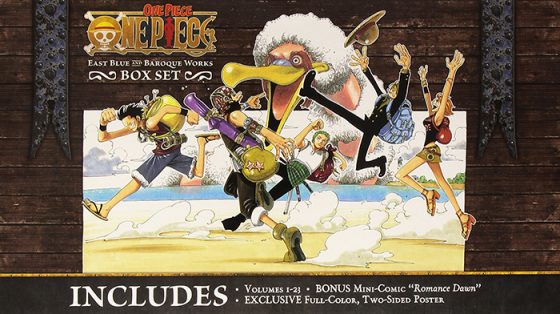 ---
1. Akira Toriyama

Genre: Shounen
Date of Birth: April 5, 1955
So while Eiichiro Oda is the best selling mangaka of all time, you have to credit one of the individuals who truly helped to carve that path for Oda to walk on, and that's none other than Akira Toriyama. Akira's catalog of major hits goes back well into the mid to late 80's starting with Dr. Slump and eventually led him to creating the epic Dragon Ball series. Let's not forget his contribution to the gaming world with the cult classic Chrono Trigger and Japan's all time favorite RPG series Dragon Quest.
This man has certainly made a name for himself, and still continues to do so with more merchandise being released by the minute. The latest installment in the Dragon Quest series, Dragon Quest XI, is slated to come out this year and that's all thanks to this man.Dragon Ball was the series that took him beyond the stars and into the godlike status because not only did the series captivate the audience with its incredibly thrilling action scenes and emotional moments, but it helped to boost more recognition in the western world. Akira Toriyama is a staple in the mangaka industry and you simply cannot speak about manga without giving this man credit.
---
Final Thoughts
With the shounen scene exploding in popularity right now, there are just so many mangaka to choose from that it can be difficult at times to remember them all. One notable mention we'd like to share is Takeshi Konomi for Prince of Tennis, who has made a name for himself with the series and is very popular in Japan. Do you have a favorite mangaka from this list? Or is there another top shounen mangaka that we simply forgot to mention? Let us know in the comments below and share your stories about how these mangaka changed your life!
As always, if you want to know about all the latest buzz straight from the bee's nest in Japan, be sure to keep it locked here at Honey's Anime.
---