Responsible for some of the most popular anime of all time, Pierrot is a name to remember in the industry. It was formed in 1979 from members of Tatsunoko Pro and Mushi Pro, originally only to create an adaptation "The Wonderful Adventures of Nils". However the studio came together during production, and embarked on a journey that lead to the release of favourites like Yu Yu Hakusho and Naruto.
Like other Top 10 lists on Honey's Anime, this article focuses on importance of the anime to the company. You'll see some familiar faces, and also some classics which you might only have heard of! As usual, included are only anime produced by Pierrot (or as prime contractors). At number 10 is Yume-iro Pâtissière!
10. Yume-iro Pâtissière

Episodes: 50
Aired: Oct 2009 - Sep 2010
14-year old Ichigo Amano dreams of becoming a pâtissière. There's only one problem; she can't bake to save her life! When she's scouted by master pâtissièr Henri Lucas and given the chance to train at the St. Marie Academy it seems like Ichigo's dreams will finally come true. However this is only the beginning, it's only when she meets the spirit Vanilla when things really start to get sweet!
Following in the footsteps of Pierrot's previous magical girl genre offerings, Yume-iro Pâtissière was a surprise success (come on, it's about cakes!), and even spawned a second series which came out soon after. The series was a commercial success for the company, as the anime was adapted into a video game and a popular soundtrack too.
---
9. The Wonderful Adventures of Nils (Nirusu no Fushigi na Tabi)

Episodes: 52
Aired: Jan 1980 - Oct 1981
Nils Holgersson is a poor farmer's boy who enjoys being cruel to the animals on his parents' farm. When he captures a goblin and tries his usual tricks he is shrunk and set upon by the farm animals, who are eager for revenge. Managing to escape with a flock of geese, Nils is taken on an adventure all over Sweden, hoping one day to return to his parents (and his normal size!)
As mentioned before, this classic anime is the first work of Studio Pierrot, the success of which enabled the its creators to come together as a studio. It spawned a movie, which was released in the same year that the original anime ended, and the series was translated into 10 languages! For the studio it embodied the maxim "Start as you mean to go on"; The Wonderful Adventures echoes the success of many of Pierrot's other offerings.
---
8. Akatsuki no Yona (Yona of the Dawn)

Episodes: 24
Aired: Oct 2014 - Mar 2015
When the love of her life murders her father and steals his throne, Princess Yona's life changes forever. Forced to flee her home with only her faithful bodyguard Hak, Yona embarks on a quest to reclaim her throne. Set to a backdrop reminiscent of Feudal China, Akatsuki no Yona is an exciting story of romance, battle and revenge!
Akatsuki no Yona is important for Studio Pierrot as it marks the latest in a string of very successful releases which include Kingdom (season 2) and Tokyo Ghoul √A, ensuring we get more great anime! On its own, the series is loved for its soundtrack and strong cast of characters; despite officially being a shoujo anime, it has something for everyone!
---
7. Gensoumaden Saiyuki (Saiyuki)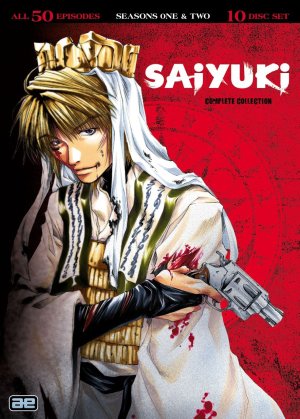 Episodes: 50
Aired: Apr 2000 - Mar 2001
When normally peaceful demons start to attack humans, the gods dispatch Genjou Sanzo to intervene. Together with three other anti-heroes, including the infamous monkey King, Son Goku, Genjou must travel to India and prevent these rampant demons from summoning the evil Gyumao!
Based on the classic work of literature "Journey to the West", Gensoumaden Saiyuki is one of Pierrot's biggest successes critically and commercially (gaining a "best anime" award), despite being relatively unheard of by recent anime fans. Following its initial run, Saiyuki was followed by video games, a second season, an OVA and even a live-action musical featuring the cast of the show!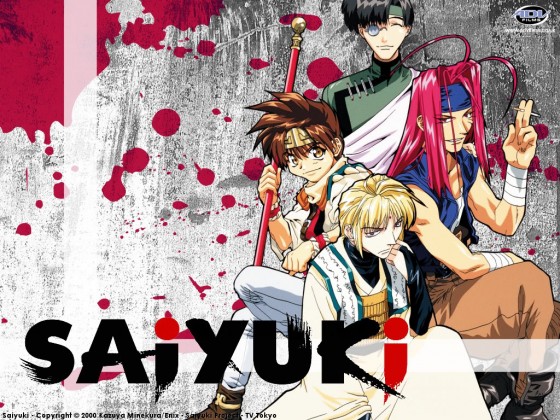 ---
6. Creamy Mami, the Magic Angel (Mahou no Tenshi Creamy Mami)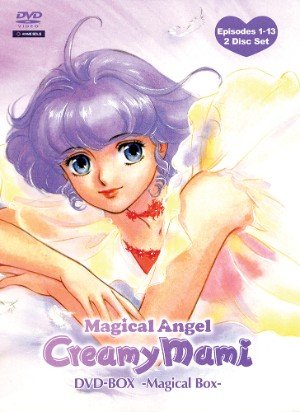 Episodes: 52
Aired: Jul 1983 - Jun 1984
A chance encounter with aliens leads to Yuu Morisawa gaining magical powers. With two magical cats to watch over her, this 10-year-old girl now has the power to do anything she wants for exactly one year. And she does exactly that; under the alias of Creamy Mami, Yuu becomes an overnight singing sensation! The story follows Yuu as she juggles a singing career, working in her parents crêperie, and trying to romance her childhood sweetheart Toshio.
Creamy Mami is one of the most famous anime in the "magical girl" genre, and was the template of Pierrot's future magical girl series. It's important to the company, as well as anime on the whole, as it pioneered "media mix", which used the anime to promote a little known pop-star. The anime was so successful, and the songs so popular, that Mami's voice actress Takako Ohta still enjoys fame today!
---
5. Tokyo Ghoul

Episodes: 12
Aired: Jul. 2014 - Sept. 2014
Tokyo is gripped by a menace; mysterious creatures called ghouls are devouring humans. What makes this more terrifying is that they are largely indistinguishable from ordinary people! Ken Kaneki is one of these ordinary people. A college student who enjoys reading books, a close encounter with a ghoul changes his life in ways he could never imagine.
Tokyo Ghoul is adapted from the wildly successful manga of the same name, and enjoys similar popularity in the anime world. Pierrot has done pretty well from the release of Tokyo Ghoul; it's been followed by a second season, and has inspired mobile games and an upcoming PS Vita release too!
---
4. Great Teacher Onizuka

Episodes: 43
Aired: Jun 1999 - Sep 2000
After training as a teacher at a second-rate college, ex-gang leader Eikichi Onizuka somehow lands a job at a prestigious academy. The catch: he has to manage a class full of Japan's smartest delinquent kids. Using questionable teaching tactics, Onizuka tries to win over the class, all the time with hilarious results!
This series was a hit for Pierrot as the studio capitalised on the popularity of the manga, and corresponded GTO's release with that of the live-action adaptations too. That being said, GTO is one of the most popular anime of all time; it's a modern classic which still stands up to recent anime, only recently being offered by Crunchyroll's streaming services, showing it's still relevant today!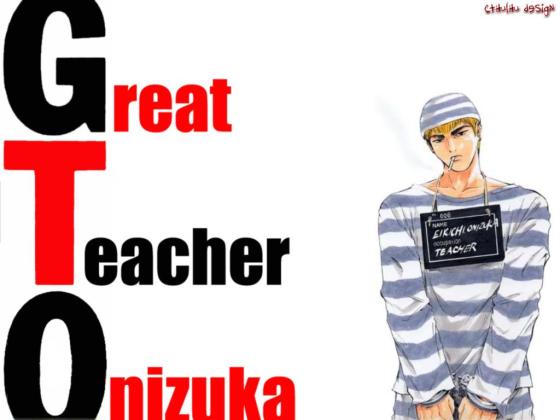 ---
3. Bleach

Episodes: 366
Aired: Oct 2004, Mar 2012
Shinigami are the police of the spirit world, guiding ghosts to the haven called Soul Society. Among their duties are fighting Hollows, spirits with an insatiable appetite for other spirits. Ichigo Kurosaki has been able to see ghosts all his life, but when he helps the Shinigami, Rukia, defeat a hollow it takes his powers to a whole new level!
This is where we get into the really big guns; Bleach surely needs no introduction (and no justification either). Another series based on a successful manga, Bleach's adaptation to anime added so much, with brilliant voice acting and a killer soundtrack. In terms of importance to the studio, Bleach was nominated for a string of awards, and during its original run it came in the top 10 animated shows watched on Japanese TV and Hulu too!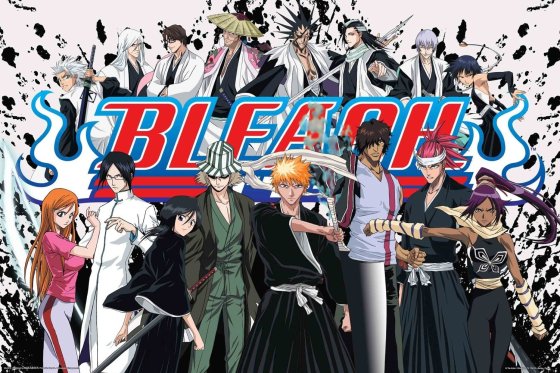 ---
2. Yu Yu Hakusho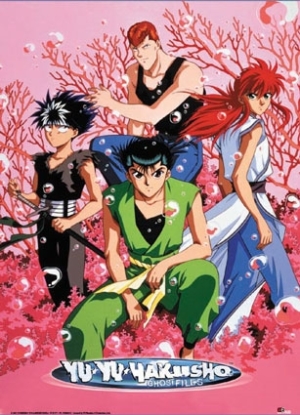 Episodes: 112
Aired: Oct 1992 - Jan 1995
Problem child Urameshi Yusuke is the last person you'd expect to save a baby from a speeding car - especially if it involves sacrificing himself! Catching the masters of the underworld off-guard, Yusuke is given the chance to return to life. However, this comes at a cost; Yusuke must become a Spirit Detective. Joined by his nemesis Kuwabara, and demons Hiei and Kurama, Yu Yu Hakusho follows Yusuke's adventure in this world and the next!
At number two, Yu Yu Hakusho is a veritable classic; the series was so successful that Studio Pierrot followed it with a number of movies and OVAs. As well as being a commercial success, it won Animage's Best Anime award for two years running ('93 and '94), as well as making impressions abroad. Fans of the series favour its equal attention to fight scenes, character development and humour.
---
1. Naruto

Episodes: 220
Aired: Oct 2002 - Feb 2007
Twelve years ago, the leader of Konoha village seals the demon Kyuubi into a newborn child, saving the village, but sacrificing himself in the process. Fast-forwarding to the present we follow Naruto Uzumaki, trainee ninja, joker and outcast. We quickly find out that Naruto was that baby, and that inside him resides the demon Nine-tailed Fox. Naruto is the eponymous story of one boy's quest to find his place in the world - that is, by becoming the greatest ninja that ever lived!
Naruto is one of the most popular anime of all time, and has inspired a generation of anime lovers! Commercially, it's part of one of the biggest Anime franchises, with a sequel (also based on the manga), and a massive host of OVAs and movies, including Boruto: Naruto the Movie which hits cinemas in August! Naruto consistently rates among the most popular anime of all time, and genuinely offers something for everyone.
---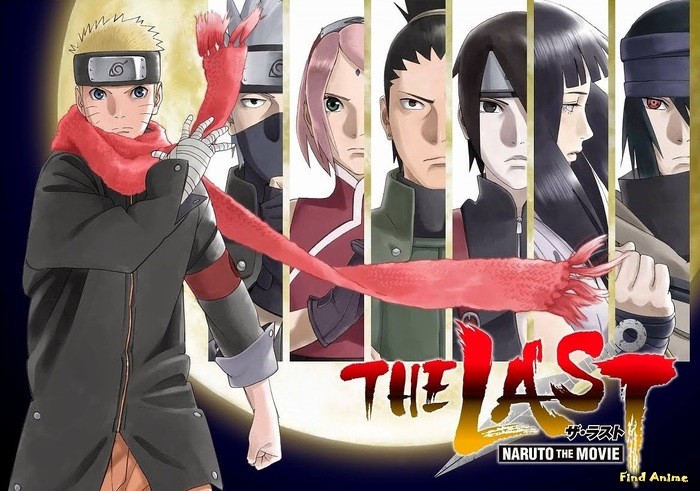 I'm sure someone has something to say about the top three! Naruto was the first anime I got truly hooked on, and so maybe influenced it a little bit at number one (the Sasuke retrieval arc has got to be one of the best anime arcs ever!). Got something to say? Hit the comments!