También puedes leer este artículo en:Español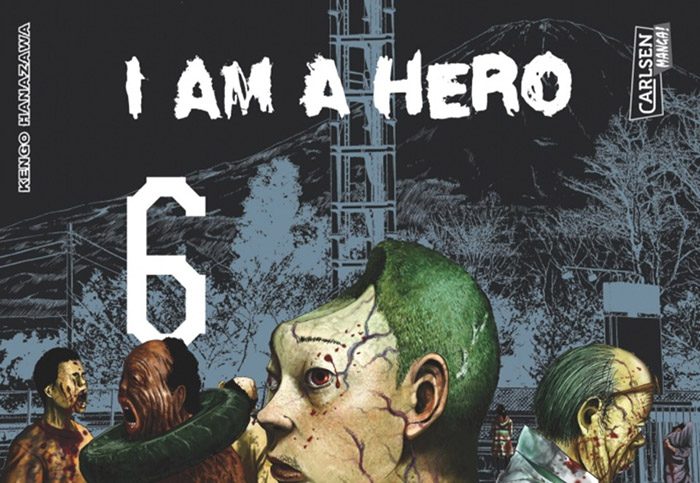 While several people would rather catch an anime rather than read its manga counterpart, there are many who find magic in the pages of an author's original work. These originals can evoke certain emotions in readers, but some of us enjoy feeling a certain type of way while reading manga – people crave that little adrenalin rush while reading some of their favourite works. And who can blame them? There's very little better than a thrilling manga, so we at Honey's have decided to bring you 10 thriller manga that'll have your heart beating a few ticks faster. So let's get to it!
10. Tokyo Yamimushi

Mangaka: Honda Yuuki
Genres: Action, Psychological, Seinen, Thriller
Volumes: 7
Published: August 2010 – January 2013
When Katou Ryou is kidnapped by a group of thugs as a result of his inability to pay back one of his debts, he expects his life to end then and there. However, Katou is given a new lease on life when his kidnappers give him the option to join an organised crime ring. Eager to stay alive and somewhat impressed by his handler, Katou obliges, ushering in a new and interesting chapter in Katou's life in the underground world that is organised crime.
Tokyo Yamimushi is a fast-paced depiction of the underground world of organised crime in Japan and deals its fair share of seemingly obscure life lessons. The protagonist's situation comes as a result of his irresponsible loaning of money. The darkness of the underground is made instantly clear when Katou is abducted from his home and has a close shave with death. The art style is fairly realistic and could be seen as a reflection of the reality that is the underground; with Katou having no choice but to do black market jobs in order to escape his debt. One must always pay what they owe.
---
9. No.5

Mangaka: Matsumoto Taiyou
Genres: Sci-Fi, Seinen, Thriller
Volumes: 8
Published: November 2000 – October 2005
The future, in this land resembling the Middle East, is bleak. This is due to 70 percent of the world becoming a harsh desert and with the defection of one of their top marksmen, the Rainbow Council of International Peace Keeping Forces, a group of international peacekeepers, has their hands full trying to track down the deserter, No. 5. But the Rainbow Council knows more than anyone that No.5, accompanied by his companion Matroshka, will not go down without a fight.
No. 5 is a unique manga title in many ways. From the very unusual art style to the plethora of quirky characters, No.5 manages to catch attention because it's unlike anything seen before. The characters are given no introduction, in fact, as homage to the pacey nature of the manga, within the first chapter, the reader is made aware of the first fatality within the story. The somewhat dystopian futuristic setting creates an environment conducive to the overall plot through introducing themes of survival and the adaptability of humans and human settlement. No.5 is a visual adventure and the heavy dose of action from the get-go makes it very difficult to leave it alone.
---
8. Akumetsu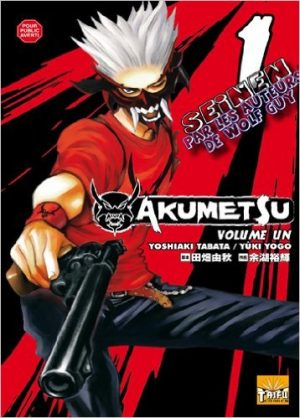 Mangaka: Tabata Yoshiaki (Story), Yugo Yuuki (Art)
Genres: Action, Drama, Psychological, Seinen, Thriller
Volumes: 18
Published: October 2002 – April 2006
Nagasawa Shiina was an average third year high schooler until the lack of financial security brought on by the bankruptcy of her father's company leads her into prostitution. While at work one day, Shiina is interrupted by the emergence of a mysterious masked man, the identity of whom may not be much of a mystery to her at all… The man, Hazama Shou dons the mask and protects his version of justice as the masked vigilante, Akumetsu.
Much like the masked vigilantes we've come to adore in western media, Shou is a badass character who managed to find the time to don a mask and bring a world of pain to the evil and corrupt. The manga wastes no time in launching the reader into a fast-paced thrill of an adventure that so closely resembles the escapades of heroes we've come to know and love. Akumetsu brings just enough action and violence to get any reader hooked, give it a try!
---
7. I Am A Hero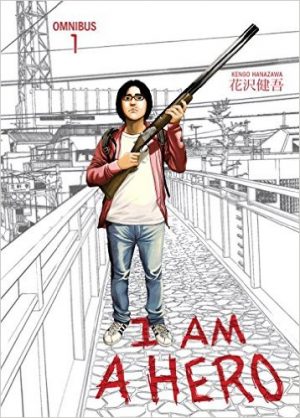 Mangaka: Hanazawa Kengo
Genres: Drama, Horror, Psychological, Seinen, Thriller
Volumes: 21 (ongoing)
Published: April 2009 – Ongoing
35-year-old Suzuki Hideo lives a pretty sad life. He works as a mangaka's assistant after the failure of his own manga series and struggles with hallucinations. To make things worse, he has reason to believe that his girlfriend is cheating on him with her ex-boyfriend, so he confronts her about but later feels bad about accusing her and decides to head over to her house to apologise. When Hideo arrives, he is met with the gruesome sight of his now-undead girlfriend, and a neighbourhood in chaos. Before he can even digest what is happening, Hideo is plunged head-first into the heart of a developing zombie apocalypse.
While the manga's build-up to significant events is slow, in fact, an entire volume passes before the characters begin to realise what is happening around them. This could be seen as a more realistic take on how quickly a zombie apocalypse would consume the world. I Am A Hero has a unique protagonist who barely stands out and is in many ways an eccentric. Hideo's lack of presence is something that he himself seems to have realised and internalised, and that is reflected in the manga he draws. As an unlikely survivor of the carnage that ensues, Hideo has to battle his own hallucinations and emotions in order to stay alive in a world that no longer makes sense. The manga has a moderately realistic art style reminiscent of Oshimi Shuuzou and it is this realism that conveys the true horror to the reader.
---
6. Hyouryuu Kyoushitsu (The Drifting Classroom)

Mangaka: Umezu Kazuo
Genres: Mystery, Horror, Sci-Fi, Shounen, Thriller
Volumes: 11
Published: August 2006 – April 2008 (VIZ Media)
Takamatsu Shou is a troublemaking sixth-grader who is forced to grow up one day when he and his schoolmates experience a mysterious earthquake that teleports their school campus to an empty wasteland. With the immediate crisis of food shortage and the plethora of other problems that arise, coupled together with growing conflict in the student body and struggling adults, Shou finds himself having to quickly adapt to his new environment or die.
The concept of having very young characters feature in extremely daunting situations is nothing new to seasoned readers of manga and several titles have capitalised on the horror factor that comes with seeing children suffer. Hyouryuu Kyoushitsu boasts a story that is in many ways reminiscent of William Golding's literary classic, Lord of the Flies, and presents themes of survival, conflict, betrayal and leadership. The brilliance of the manga is shown through the way in which the characters drive the plot forward; it focuses heavily on the deterioration of various morals and altruism that tends to rear its ugly head when people are thrown into an environment that is by no means friendly to strangers.
---
5. Pluto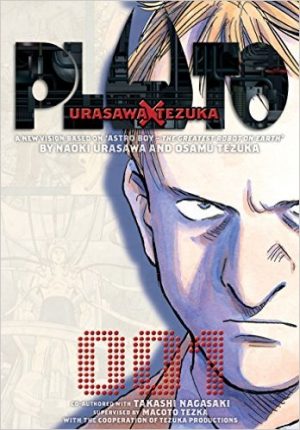 Mangaka: Urasawa Naoki (Story, Art), Tezuka Osamu (Story)
Genres: Action, Mystery, Mecha, Psychological, Sci-Fi, Seinen, Thriller
Volumes: 8
Published: September 2003 – April 2009
A side story based on Tezuka Osamu's legendary Astro Boy, Pluto follows the story of Detective Gesicht of Europol as he works to uncover the mystery behind a series of robot and human deaths. The detective has his work cut out for him when the evidence pooled together points towards the involvement of a robotic perpetrator, something which has not happened in 8 years. Will Detective Gesicht uncover the truth?
With a collaboration between the work of Monster's Urasawa and the work of the man dubbed "the Father of Anime", there is much to be expected. And much was delivered. The story of Pluto guides the reader through the futuristic world first imagined by Tezuka and wastes no time in getting directly to the point and getting the reader wondering. Not a panel is wasted in throwing the reader head-first into the heart of the action. Where characters are concerned, the line between human and robot is blurred and readers are able to empathise even with the artificial characters of the manga. Pluto is, unexpectedly, quite an emotional read. Robots have feelings too, y'know?
---
4. Alive: Saishuu Shinkateki Shounen (Alive: The Final Evolution)

Mangaka: Kawashima Tadashi (Story), Adachitoka (Art)
Genres: Adventure, Sci-Fi, Shounen, Supernatural, Thriller
Volumes: 21
Published: October 2003 – February 2010
Kanou Taisuke is an average 16-year-old who struggles with bullies, but his friend Hirose is always around to defend him, often taking the beating in Taisuke's stead. One day in class, Taisuke is hit by something otherworldly and sees a vision of the universe. On his way home from school, Taisuke sees a girl fall and die, igniting a strange feeling of envy within himself. It turns out that the strange feeling has spread throughout Japan, causing people to commit suicide. Those who survive "evolve", but the evolved have dark plans for the world.
Almost immediately, Alive delves into the chaos brought about by the unexplained surge of suicides that the characters witness in the beginning of the manga, already giving the reader a taste of what's to come. The characters are fairly generic and the majority of the manga's impact lies in characters' deaths. The fact that none of them can be sure of whether or not they'll experience the sudden urge to end their own lives creates a suspense that can only be welcomed by fans of the thriller genre.
---
3. 20th Century Boys

Mangaka: Urasawa Naoki
Genres: Mystery, Drama, Historical, Sci-Fi, Psychological, Seinen, Thriller
Volumes: 22
Published: September 1999 – April 2006
At the end of the 20th century, humanity was on the brink of extinction, but due to the efforts of the Ninja Squad, the human race lived to see the new millennium. They created a symbol in 1967, which reappeared in 1997 as the disaster unfolded. Kenji, a convenience store manager experiences a flood of memories from his past at the back of hearing of his childhood friend's suicide. Convinced that there is something at work, Kenji is determined to dig deeper, and perhaps implicate the new cult allegedly involved in several murders and disappearances in his friend's death. He meets up with his old friends to get to the bottom of the mysterious case.
Urasawa-sensei makes another appearance on this list with 20th Century Boys, a work which jumps through several points in time in order to present the plot. The protagonist, Kenji, is a fairly average man who seeks to understand the reasons behind his friend Donkey's death. The frequent flashbacks and time skips make 20th Century Boys a somewhat confusing read a first; however, the prospect of seeing how the various events contribute to the bigger picture creates a dogged hunger for the manga in the reader.
---
2. Meteor

Mangaka: Hayashi Fumino
Genres: Action, Drama, Psychological, Thriller
Volumes: 3
Published: 2008 – 2011
Apathetic 15-year-old Kawana Tomoko lives a life that is a constant blur, but one hot summer day while waiting at a bus stop with her classmates Sasajima, Yatomi and Sannou, she catches wind of a rumour going around about how she had relations with a teacher at their school. As the bus arrives to pick them up, a meteor appears and obliterates everything in sight.
Meteor is in many ways, your run of the mill apocalyptic manga, where not much about the incident that brought about death and destruction is explained. However, the true worth of the manga lies in its exploration of the different emotions and personalities of the characters that come about as a result of the incident. Meteor deals with concepts of survival, betrayal and the deep, dark secrets of characters that make it a page turner. Once you get into it, the flood of crises that the characters have no choice but to overcome will come at you much like a meteor.
---
1. Apocalypse no Toride (Fort of Apocalypse)

Mangaka: Kuraishi Yuu (Story), Inabe Kazu (Art)
Genres: Action, Mystery, Horror, Sci-Fi, Shounen, Psychological, Thriller
Volumes: 10
Published: September 2011 – August 2014
Maeda Yoshiaki is a 17-year-old who is framed and convicted of murder, sentenced to serve time at Shouran Academy Juvenile Detention Centre and placed in Cell number 4. In Cell 4, he meets Iwakura Gou, Yoshioka Masafumi, Yamanoi Mitsuru, who have also been detained for various charges. Maeda struggles with the violent prison life, but his already unfortunate life takes an even worse turn when the world is plunged into a zombie apocalypse and a van carrying the flesh-eating savages crashes into the prison. Now exposed to the threat, can the inmates of Cell 4 survive the undead onslaught?
Apocalypse no Toride has been described as "what HighSchool of the Dead should have been." HOTD aside, Apocalypse no Toride may seem like a traditional zombie story with great art and heavy amounts of gore, but as one reads more of it, one realises that it is a manga does a great job at presenting themes of survival, friendship and evolution as it brings forth the idea that the apocalypse is the earth's way of ushering in a new dominant species. From an artistic perspective, the art is good and the zombies are terrifying in their own right and it isn't odd for someone reading the series to have a few "Okay, what the hell?" moments throughout the series. Apocalypse no Toride can be disturbing, but maybe that's why we like it!
---
Conclusion
While it may not seem like the best medium for thrill-seekers to find their much-needed rush, manga is amazing because the artists who write these stories manage to find ways to create worlds that will have the weak freeze up in their seats! Sadly, we can't mention all the amazing manga out there. That's where you come in; drop a comment below about your favourite thriller manga and give other thriller addicts a much-needed fix!
---