What You Need to Know:
Based on the weekly data collected on the Japanese anime tracking site Ani x Me, the ranking for top 20 anime of last week has been updated.
By the first week of November, the ranking is finally dominated by Fall 2015 anime, and it seems that mainly comedy seems to be winning out so far, with Mr. Osomatsu and One Punch Man topping the list.
Are you surprised by the developments this week? Let us know in the comments below!
Ranking | (Change From Last Week)

1st. Mr. Osomatsu (No Change)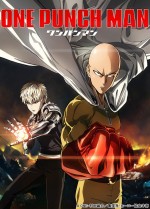 2nd. One Punch Man (No Change)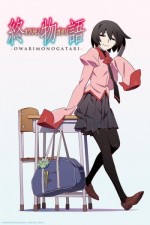 3rd. Owarimonogatari (↑9th)
4th. Is the order a rabbit?? (Season 2) (↑13th)
5th. Beautiful Bones -Sakurako's Investigation- (↓4th)
6th. Chivalry of a Failed Knight (↑8th)
7th. Haikyuu!! Second Season (No Change)
8th. Yuru Yuri San Hai! (Season 3) (↑9th)
9th. Asterisk Wars (↑18th)
10th. Is the order a rabbit? (Season 1)
11th. Subete ga F ni Naru: The Perfect Insider (↑18th)
12th. Ushio to Tora (↑15th)
13th. Shomin Sample (New)
14th. Attack on Titan: Junior High (↑25th)
15th. Noragami Aragoto (New)
15th. Heavy Object (↑22nd)
15th. Young Black Jack (↓11th)
18th. Owari no Seraph (Season 2) (↑26th)
19th. Mobile Suit Gundam: Iron-Blooded Orphans (↓13th)
20th. AntiMagic Academy 35th Test Platoon (New)

Source: Ani x Me
---
My favorite sextuplets are on top! Yay!
Uh, Honey-chan... That sounded kind of wrong...
---
[ad_dfp position="bottom1" unit_pc1="true" unit_pc2="true" unit_sp1="true" class="mt40"]