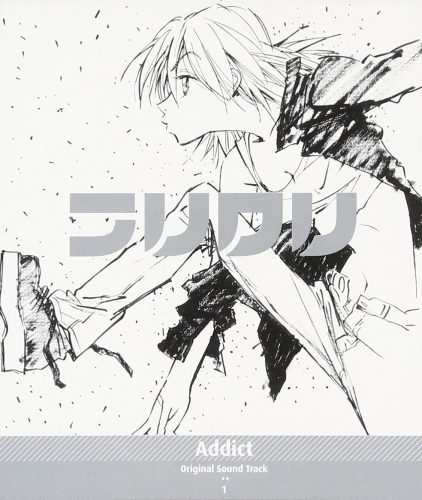 Anime can be seen as a form of escapism for many, with the many different genres covering topics from existentialism to romance to simple slapstick humor, each allowing for audience members to enjoy themselves and witness scenarios impossible in the real world. I was exposed to anime at a very young age through the Toonami block on Adult Swim, and as a child, I would always get excited watching Goku power up in the middle of a Dragon Ball battle or seeing what kind of strange shows were on at the late hours of the night (Adult Swim is not ideal programming for an eight year old). Nowadays, anime is important to me because I feel as if it's a medium that can capture certain elements and themes in such a way that other art forms have difficulty conveying. An anime like Neon Genesis Evangelion and all of the incredibly "nuanced" moments in it are extremely hard to perform live through television or movies, and it's for that reason that anime had become so huge for me.
Anime has a certain way of portraying feelings of inspiration, desperation or hope - to name a few - in a way that is difficult or downright impossible otherwise, and it's that type of escapism and those kinds of feelings that draw me to the various different anime that I have grown to love over the years. Luckily, I managed to condense all of them down to a top five of my favorite anime.
5. RWBY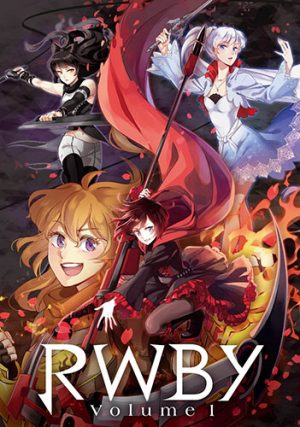 Episodes: 16
Aired: Jul. 2013 - Nov. 2013
When the world is teeming with dark forces, gruesome monsters and various thieves and bandits, it only makes sense to train others in order to fight back! In the world of Remnant, various schools are in place to teach children the ins and outs of how to defend themselves and eventually become hunters and huntresses - warriors who fight to protect others from the evils of Remnant. At one such school - Beacon Academy - a gifted young girl named Ruby Rose was admitted two years ahead in order to advance her training. While at Beacon, Ruby becomes the leader of her own team (named RWBY) and befriends several other students as they go through regular school life together, with a little bit of monster slaying on the side. Although, not everything is as it seems, and evil forces slowly approach team RWBY as they must live out their school years learning about the darkness mankind has to offer.
What began as a passion project by a group of animators has grown into a cult phenomenon in the anime world, and it's easy to see why. RWBY was created by Monty Oum, best known for his creative and stylish action scenes in videos such as Haloid and Dead Fantasy, and the quality of his work was visible from the very first trailer for RWBY. While it may start off slow and very campy, RWBY begins to ramp up as it goes along and breaks away from the school-life setting into a much more uncomfortable and compelling one. Character and weapon designs are all extremely well done - with most characters having certain traits that will leave an impression in the audience even after a short and simple appearance. One can't talk about RWBY without making mention of the fight scenes, which were all expertly animated by Monty Oum as well as an ever-growing team of animators, with the 3D art style leading to brawls feeling much more spacious and realistic. With each passing volume, RWBY improves in quality and has become a stand-out due to its gripping story and lovable characters, along with the breathtaking fight scenes that continue to impress despite the lack of the original creator's presence.
RWBY "Red" Trailer
---
4. Boku no Hero Academia (My Hero Academia)

Episodes: 13
Aired: Apr. 2016 - Jun. 2016
With more "Quirks" appearing, granting superpowers to the world's population, it becomes increasingly difficult to be a person without a power. Izuku Midoriya is one of the quirkless individuals - growing up wanting to be nothing more than a hero, but being deemed as worthless by his peers and society at large. After a fateful encounter with a villain, Izuku coincidentally gets to meet face-to-face with his idol and the number one hero, All Might! All Might takes Izuku under his wing, knowing that he has the potential to become a great hero, and after months of training, Izuku is finally deemed ready to attend UA High. At UA, Izuku meets various classmates, each with unique personalities and quirks, and they must all learn what it means to become a hero!
Shounen anime has always been a staple of the medium, but Boku no Hero Academia goes beyond in delivering on both the action and the characters, which makes the show truly shine. Each of the characters in the school is unique and brings something that no other character can fulfill, fleshing out the class and giving each character a spot to shine in. The characters also each have their own backstories and motivation, with the primary ones being those of Midoriya and Bakugou. When it comes to Midoriya, there are very few anime protagonists that feel as memorable and as easily relatable - his quirkless nature and the effort he goes through to eventually get his own quirk is shown the whole way through, and seeing him struggle the entire time makes it hard not to root for him and cry when he succeeds in the same way he does.
The action in BNHA is among some of the highest quality fight scenes in recent memory. Every single fight is memorable in their own way - whether it is the setup for why the characters are fighting or simply the spectacle of each character utilizing their quirk in special ways that make the battles so enthralling. The fights also feel extremely emotional - thanks in large part to how well the story sets most of them up in the first place (one particular fight involving All Might is among one of the most emotionally touching and exciting). Boku no Hero Academia brings out an inspirational and motivating tone through the eyes of the main protagonist and his classmates as they all learn to better themselves while fighting evil on the path to become true symbols of justice and peace!
Boku no Hero Academia PV
---
3. Ookami Kodomo no Ame to Yuki (Wolf Children)

Premiered: July 21st, 2012
Hana was studying at her college when she noticed a mysterious man who had been in one of her classes. She got to know him, and they grew to love each other as time went on. However, the man had one secret that he was keeping from Hana, and that was the fact that he had actually been a werewolf. Hana isn't fazed by this news though, and they continue to love each other and even start a family together. Unfortunately, an accident ends up killing the father and leaving Hana alone to raise two werewolf children on her own. Hana is now tasked with keeping her children safe while they adapt to their different lifestyles and grow to learn more about themselves through childhood along with Hana.
Despite being a movie rather than a full-length anime, Wolf Children is well deserving of the praise that it has garnered over the years. Wolf Children is one of the most touching and heartbreaking anime stories to come out in a long time. Watching Hana and her children as they all grow up together - Hana going from a hopeful college student to a mother of two reflects the growth that her children will face from birth all the way to adolescence - is gripping from start to finish, with her struggles after her lover's death feeling incredibly realistic and grounded despite the supernatural nature of the story. The characters are all very well-written and lovable, with the children and their progression feeling natural from the very beginning. Wolf Children is also incredibly beautifully animated, furthering the emotional impact of each scene. Wolf Children in general is a beautiful film that goes into the challenges that come from life - as well as the satisfaction of being able to overcome them and watching the ones you love prosper from said accomplishments, with many scenes bringing tears for a multitude of reasons.
Wolf Children Trailer
---
2. Kimi no na wa (Your Name)

Mitsuha Miyamizu and Taki Tachibana are two high schoolers living very different lives - Mitsuha lives in a small town with a family job as a shrine priestess, while Taki is in the hustle and bustle of the city, working a part-time job as a waiter. Regardless of their differing situations, they are connected in a rather strange way - they keep inhabiting each other's bodies. While living as each other, they learn the different hardships which they are both going through, and decide to help one another when it comes to these strange body-swaps they are forced to go through. As Taki and Mitsuha become more fond of one another, they must learn just how their fate is intertwined and search out to find one another.
Kimi no na wa starts off as a simple story that subverts many expectations as it goes on. On the surface, the most notable aspect is how gorgeous the animation and artwork is - a staple of director Makoto Shinkai and his multiple films. As the story progresses, multiple strange and harrowing elements get in the way of Taki and Mitsuha's goals of seeing one another - making it hard not to root for them the whole way through. The depth and messages that the story touches upon can get very deep without being too convoluted - but there is no shortage of waterworks when it truly hits those emotional moments. It's hard to sing the praises of Kimi no na wa without spoiling what makes it so beloved, but you won't be disappointed if you choose to spend some time watching the movie.
Your Name Trailer
---
1. FLCL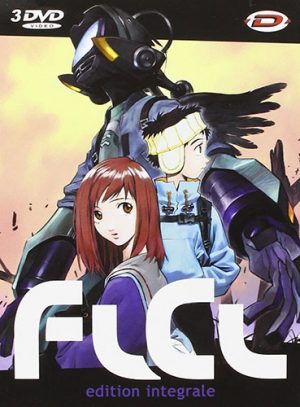 Episodes: 6
Aired: Apr. 2000 - Mar. 2001
Nothing amazing ever happens in Naota's life, a sixth grade student who spends most of his time hanging out with his brother's ex-girlfriend, Samejima Mamimi. While hanging out on an ordinary bridge, Naota has a fateful encounter with a Vespa - which promptly crashes into him- and the owner, Haruhara Haruko. After getting brought back to life through CPR (only to get hit once again with Haruko's guitar), Naota now has a strange horn growing out of his head. To make matters worse, Haruko took up residence with Naota as a live-in maid, further dragging Naota away from his ordinary life into a life of giant robots, space pirates and corrupt corporations - all while different horns keep growing out of his head.
The easiest way to describe FLCL is exceptionally strange. From the first few minutes of the show, the audience is bombarded with strange sight-gags and references to pop culture which don't let up through the six episode run. The story doesn't get much easier to follow than the summary listed above, and it's overall incredibly nonsensical and ridiculous - which is exactly why it is so great. FLCL is a celebration of the adolescence everyone goes through, and every bit of weirdness associated with growing up and becoming an adult. On a surface level, it's hard to see past the weirdness and references scattered about, but that doesn't make the show any worse as the point is to embrace the oddities of life. The amount of insanity that goes on throughout the show may be a turnoff for some, but it is also where the show gets so much of its charm, and what makes the genuinely touching parts (of which there are more than one would expect) all the more tonally significant. A lot of the show is hard to explain - from the often-changing animation styles to the unexplainable anomaly that is Haruhara Haruko - but if the show were drawn out in a simple, easily explained/interpreted manner, then it wouldn't be as special as it is. Whether or not it is your cup of tea, it isn't hard to see just how this series became a classic in the anime world, and why it is such a must-watch to begin with due to how different it is from the norm.
FLCL Trailer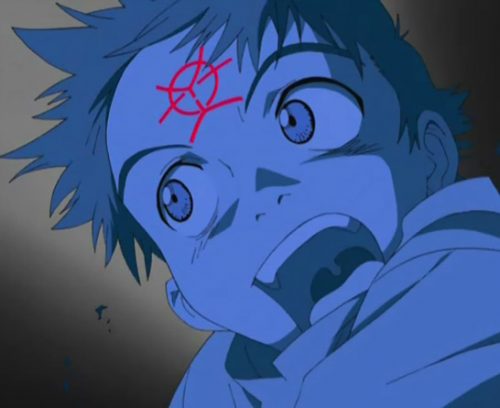 ---
Final Thoughts
A lot of my favorite anime are up there because they are very emotional, and that is one of my favorite parts of anime as a whole. I appreciate being able to watch BNHA with some friends and we are all in tears alongside him, or that feeling of uncomfortability that comes from watching the usual Gainax/Trigger anime. It's hard to put them all in a top five, but I hope that I was able to inspire even a few of you to try out some of these shows for the first time! If you're a fan of any of these shows, or even want to talk about some of your favorite shows, then feel free to talk about them in the comment section below! Be sure to stay tuned to Honey's Anime for all sorts of different anime coverage.